*TRUMP NOMINATES RESPECTED CATHOLIC JUDGE BRETT KAVANAUGH TO THE SUPREME COURT. 
See Christianity Today article at bottom of page.
---
*A PRAYER FOR TRUMP as he arrives in Belgium tonight to attend NATO Summit and then on to the UK to visit the Queen and Teresa May on Thursday amid protests in England. During the next seven days, the president is expected to stop in Brussels, London, Glasgow, Scotland, and then to Helsinki, Finland, to meet with Vladimir Putin.
"Father, we speak blessing, wisdom, protection, health, and favor over Donald Trump. May he come into alignment with the purposes of God, Amen." 
---
*NIGHT WITH RECIE SAUNDERS  Friday July 13  Dublin
At 7pm next Friday at Parkway Fellowship Church, 7485 Village Parkway. Recie Saunders is a gifted spiritual consultant and adviser. His exceptional experience in directing and equipping teams for supernatural encounters has made him a favorite with many groups as he travels, teaches and mentors both nationally and internationally. With his intuitive skills, Recie has successfully developed, pioneered, and taught relevant methodologies that are practical in reaching those in today's society who pursue deeper spiritual understanding whether it through dreams, visions or strange events. His advanced prophetic gifting and dream interpretation skills make evident his deep and personal knowledge and discernment between Good Spirit and Negative Spirit. Recie wrote a book that helps parents teach and assist their children to understand and successfully interpret supernatural dreams, visions, and encounters without fear. He gives clarity in understanding how the spirit realm works and what increases the power and authority in your life and how it also can be weakened. Contact Irene, 510-828-3740, or Gina Prince dreaminggina@gmail.com
---
*STEPHEN BEAUCHAMP COMES TO THE BAY AREA!  Aug 6-13  Sunnyvale, Santa Cruz, San Jose
Stephen Beauchamp currently serves as the Director of Prophecy, Healing, and Deliverance Training at IHOP KC and at the IHOP University. Stephen is part of the senior leadership team at the International House of Prayer of Kansas City, Missouri, and has been in deliverance ministry for 15 years. He and his wife Sage are graduates of the Brownsville Revival School of Ministry and are itinerate around the world spreading the message of spiritual revival.
Several Venues Including:
Dr Susan Richards teams up with Stephen Beauchamp for a powerful healing and deliverance time on 

Monday, Aug 6th, at 7pm

 at the Iranian Christian Church on 740 E Arques, Sunnyvale.
Hilltop Ministries in Santa Cruz hosts Stephen Beauchamp on 

Tuesday, Aug 7th, at 5:30pm

 prayer; 

6pm

 fellowship; 

6:30pm

 at Pleasure Point Church, 761 26th Ave, Santa Cruz.
---
---
LOVE SF  July 21-28  San Francisco
Love San Francisco is part of an emerging national movement to re-evangelize America. We are a network of missionaries from different cities who God has ignited to awaken the church to first-love intimacy with Jesus 24/7 Prayer & Worship and mobilize the church to labor in the harvest 24/7 Evangelism. From July 21-28, we'll unite with the body of Christ in SF& the Bay Area (and across the nation) to light a fire of prayer & worship, and simultaneously send out evangelism teams to every neighborhood throughout the City. We will be laboring in prayer and evangelism around the clock (in shifts) for the whole week. God is worthy to receive continuous adoration and proclamation! Love San Francisco is part of the national Firebase Movement. Info: http://lovesf247.com/
---
*BOARDWALK BEACH BLITZ ~Christian Youth Overnight  Sept 14-15  Santa Cruz
Boardwalk Beach Blitz brings together junior high and high school ministries for a chance to encounter God and fellowship with other teens from all over Northern California. This event is designed to meet you where you are on your Christian path, whether to strengthen your faith or to learn more about Jesus Christ. Early bird discount $79.95 til August 17. After that $89.95. https://beachboardwalk.com/Boardwalk-Beach-Blitz
---
*HEARTSYNC Nor Cal Training Conference  July 23-25 Basic / July 25-27 Intermediate   Discovery Bay Area
Heartsync founder, Father Andrew Miller, LCSW, has practiced as a marriage and family therapist for the past twenty years. The bulk of his practice is focused on resolving dissociation and trauma in those with severe abuse backgrounds by actively incorporating biblical healing principles. In addition to his counseling practice, he is a faculty member with the Center for Biblical Studies–a Christian college and seminary in Tallahassee where he has taught various inner healing courses since 1994. Andrew is an ordained priest in the Orthodox Communion of Evangelical Episcopal Churches and serves as Chaplain to the Archbishop. Since the launching of HeartSync Ministries, he travels several times a year to train prayer ministers in the use of the HeartSync Ministry model. Andrew currently serves as the director of Tallahassee Healing Prayer Ministries in Florida where he resides with his wife and son.
The training will be held at Campos Family Vineyards Event Center, 3501 Byer Rd, Byron, CA. Sponsored by Oak Tree Ministries (with Bill and Beth Irwin) and House of Hope Healing Center. Email oaktreemin@sbcglobal.net, Register $149 per training, or $278 for both Basic and Intermediate trainings; Monday thru Thursday 2pm to 9:30pm and Friday 9am to 5pm.: https://oaktreeministries.net/heartsync/
---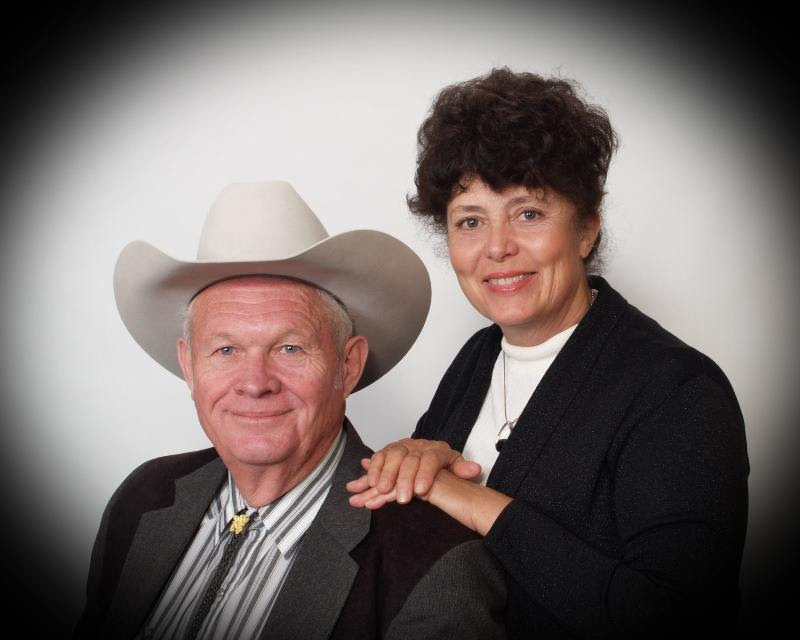 *HENRY AND GRACE FALANY RETURN TO THE REGION! July 17-24 
---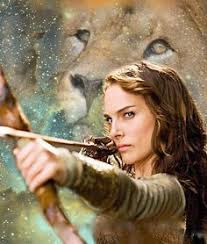 SILICON VALLEY AGLOW Guest Speakers (3rd Saturday) Monthly  San Jose
Saturday, July 21 – Henry & Grace Falany (Author of God, Gold, & Glory) At 10:45 am with a Salad Bar: $23 (includes tax & tip), at Marriott Spring Hill Suites, San Jose Airport, 10 Skyport Drive, SJ. Free Parking. Please RSVP: 408-364-5612.
---

VALUES ADVOCACY COUNCIL – Johnny Khamis today! Tuesday July 10 Campbell
San Jose City Councilmemeber speaks at At the Home Church, at 12 noon to 1:30pm. More info and register: http://www.vac.org/
---
Save the date! FREE Conference!
JOYCE MEYERS and JESUS CULTURE BAND  Aug 3-4  San Jose Arena
Joyce Meyer is one of the world's leading practical Bible teachers. A New York Times bestselling author, her books have helped millions of people find hope and restoration through Jesus Christ. Jesus Culture is a global movement, awakening hearts to worship and demonstrate the love and power of God wherever they go. At the SAP Center, 525 W. Santa Clara St, SJ.  https://www.joycemeyer.org/conferences/2018
---
KATIE SOUZA is back in the Bay Area! Early Bird rate by July 22nd!
DESTINED FOR DOMINION  August 17-18  Fremont
Katie Souza, a career criminal most of her life, was convicted of a number of felonies and sent to federal prison to serve almost twelve years. While serving what would be her final prison sentence, Katie encountered God in a way that dramatically changed her life. She immediately became an outspoken advocate for Jesus, and her infectious love for him caused many women inside her cell block to accept Him as their Savior.
This conference is hosted by Voice of Triumph Church (with Marti & Jim Souza), and by Magnify and Katie Souza ministries. Venue: 42616 Albrae St, Fremont, at Voice of Triumph. Cost: $40 early bird; $50 between July 23 and August 13; $60 at the door (no on-line registration after August 13). Register at https://www.expectedendministries.org/
Accommodations: Double Tree by Hilton, 510-490-8390, $119/night. Make reservation with Double Tree by July 19th for discount hotel rate (mention Katie Souza Event).
---
*Sign up: www.medschoolhealing.com/womensevent
---
Early Bird ends July 15th!
PASSION TALKS 2018  August 11, 12  At Google (by invitation) and Convergence House of Prayer
Join the biggest ever Passion Talks event where speakers talk about how their faith motivates their passions and how their passions inform their faith! Passion Talks offer participants an opportunity to hear short talks across a spectrum of subject matter about work, faith, passions, and dreams. Each 10-15 minute talk will be followed by 5 minute Q&A. Passion Talks is an intellectual faith movement where humble dialogue generates opportunities to understand creation's original purpose. We believe that it is mind+spirit, not mind vs. spirit, that is key to bring forth compelling creativity, innovation, justice and truth that leads to action. What we do reflects our passion for Jesus. Passion Talks answers why we do what we do, why we care and how this ties to our personal story. We seek to answer both why and how to live for a better world. Passion Talks grew from meetings at Stanford and UC Berkeley before moving to Google and Convergence House of Prayer. Over our 10-year history, we've expanded tracks, number of speakers and locations….We look forward to what 2018 will bring and hope you will join us as we prepare to bring you fresh perspective around the intersection of faith and purpose. From 8:30am to 6:30pm on Sat, 7/12, at 200 Hammond Ave. Register $35 for early bird; $40 after July 15th; $50 at the door. https://passiontalks.wordpress.com/
---
DR MALOU CIPRIANO AT EAST BAY HEALING CENTER  Saturday, July 21  Dublin
Dr. Malou Cipriano is a medical doctor who has worked extensively with Dr. Susan Richards.  She has seen many healing miracles and ministers with compassion and joy out of a deep love for God and people. At Parkway Fellowship at 7485 Village Pkwy, Dublin. (probably 1pm to 3pm, but call to confirm time). http://ebhealing.org/
---
EAST BAY HEALING CENTER Saturday, Aug 18 Dublin
Once a Month alternating Friday or Saturday. We exist to transform our region by establishing supernatural health through encounters with the goodness of God. We will do this by creating an empowered and loving community of healers who know how to access God's heart to heal any disease. More info: http://ebhealing.org/
---
JOANNE MOODY is back!  Saturday, September 15  Dublin
Joanne leads healing teams, teaches, equips the body of Christ for healing ministry. Her ministry Agape Freedom Fighters partners with church leadership both regionally and internationally to equip and empower the body of Christ to live out Matthew 10:8. "And as you go, preach, saying, 'The kingdom of heaven is at hand.' "Heal the sick, raise the dead, cleanse the lepers, cast out demons. Freely you received, freely give. http://ebhealing.org/
---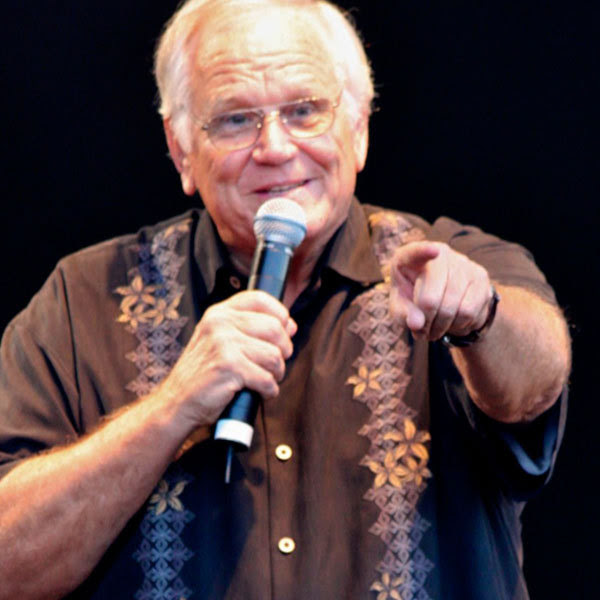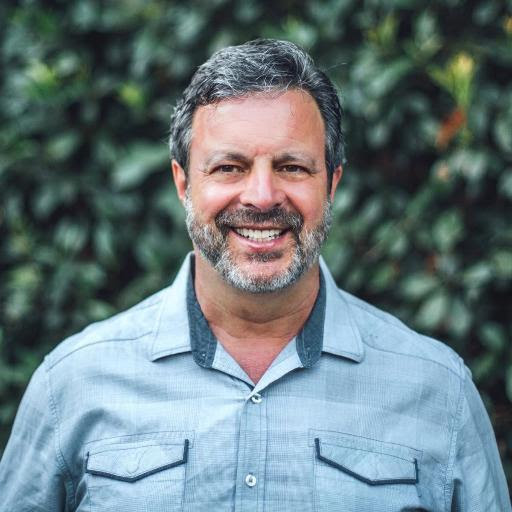 TRANSFORM OUR WORLD GLOBAL CONFERENCE  Sept 26-29  Santa Clara
28th Annual Conference starts Wed 5pm and ends Sat 9:30pm, with an optional Night of Worship Tuesday, Sept 25, at 7pm (at a different venue). Conference will be held at Santa Clara Marriott, 2700 Mission College Blvd.
Speakers include: Loren Cunningham (Founder of Youth With A Mission-YWAM), Bill Johnson (Bethel, Redding), Kris Vollotton (Bethel, Redding), Dave Gibbons (Newsong, Santa Ana), Scott Winters (Actor, Hollywood), Dr. Ed & Ruth Silvoso (Founder and CEO of Transform Our World), Bishop Vaughn McLaughlin (Jacksonville, Florida), Bishop Bob Jackson (Acts Full Gospel, Oakland).
And Worship By: Jesus Culture Artist, Derek Johnson, and Anthem Worship Artist, Josh Fox.
Ed Silvoso believes God is about to do something extraordinary here in the San Francisco Bay Area through His Ekklesia in these three crucial areas: The restoration of families; how to lay down an apostolic foundation in your sphere of influence for others to join you in facilitating transformation; and, finally, how to receive the anointing for extraordinary miracles. Register $200 without meals (or $540 with certain meals) at: 1-408-513-1461 or online:https://transformourworld.org/
---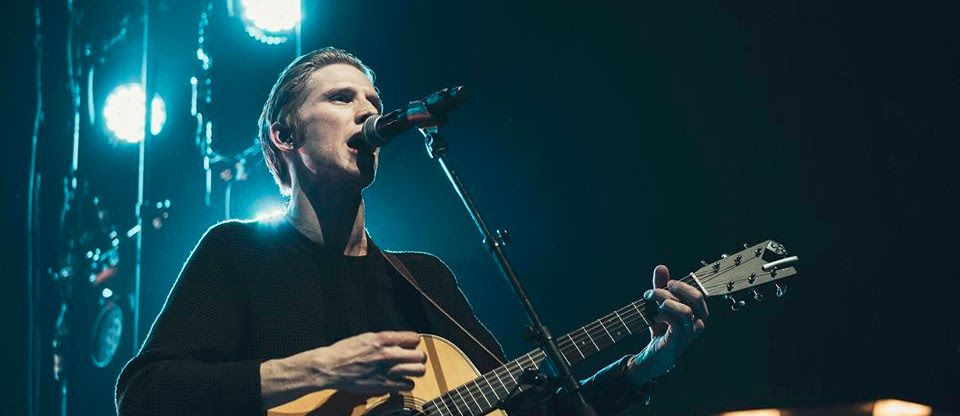 WORSHIP NIGHT WITH DEREK JOHNSON Tuesday, September 25  Sunnyvale
At 7pm 740 E. Arques Ave, Sunnyvale. Derek Johnson is a Jesus Culture artist. He will lead this night of worship. This night is hosted by Transform our World. Free but register at https://transformourworld.org/
---
RAISING UP THE NEXT GENERATION OF WORSHIP LEADERS SAN JOSE, CALIFORNIA / 9-MONTHS / FULL-TIME WORSHIP TRAINING Anthem is a nine month worship training school located in San Jose, CA where students have the opportunity to encounter world-class leaders and mentors to help them develop their unique gifts and passions in order to maximize their effectiveness for the Kingdom of God. This is a great opportunity for anyone that wants to express their creativity through worship. Whether you are a Worship Pastor, musician, church leader, we hope to excel you in your unique gifts and talents for the Kingdom of God. You can apply online to Anthem School of Worship whenever you're ready! Applications end on August 13. Limited spots available. You can visit our campus at Westgate Church 6601 Camden Ave, San Jose. | www.anthemschool.com, Questions: 408-414-3003 or ekim@anthemschool.com.
---
  Join the growing trend of SOCIALLY RESPONSIBLE INVESTING
*ATTENTION CHRISTIAN INVESTORS – DO YOU KNOW WHAT ACTIVITIES ARE BEHIND YOUR DOLLARS? Something many Christians don't realize is that their investment and retirement accounts are supporting and profiting from unbiblical activities like abortion, pornography, human slavery and anti-family entertainment. Christian Wealth Management is a national network of financial professionals trained to educate and empower believers by helping them align their dollars with their values. They offer a complimentary screening of any IRA, 401k or investment account, so investors can know exactly what activities their portfolios are supporting. Contact Matthew Holt for a free screening and learn more about the biblically responsible investing movement; Investment Professional & Financial Advisor (408) 612-6249 matthew@christianwm.com, https://www.christianwealthmanagement.com/
---

Frank Turek Debates Atheist Michael Shermer on Friday, August 24th at Westgate Church (Saratoga Campus) at 7 pm. Save the date. More info to come.
Frank Turek and Neil Mammen will be doing 4 TED type talks at Valley Church in Cupertino on Saturday, August 25th from 6-9pm. More info to come. Sign up for "The Silicon Valley Apologetics" 
---
THE STIRRING – Worship & Impartation Gatherings  July 8 & 22  Campbell
The 2nd and 4th Sunday evenings at 5pm. The Stirring, is a twice monthly gathering, where we pursue, and make space for, the Holy Spirit to stir us up to love, to good deeds, and to the full use of our gifts and talents. "And let us consider how we may stir up one another on toward love and good deeds," Heb 10:24 "stir up the gift of God, which is in you by the laying on of my hands." 2 Tim 1:6.   At 62 San Tomas Aquino Rd, Campbell. http://www.revivalvalley.com/
---
TBC UPCOMING EVENTS 2018:  http://www.tbc.city
TIM KELLER – FAITH & WORK Event  Sept 6, Thursday 6:30pm
GARY HAUGEN – TBC's Large Group Gathering  Sept 22, Saturday, 8:30am to 12:30pm
---
YOU VERSION! Rated #1 Bible App!
You Version – Best Bible Apps With downloads on more than 86 million devices all over the world, people are reading, listening to, watching, and sharing the Bible using the #1 rated Bible App — completely free. YouVersion includes hundreds of Bible versions, hundreds of reading plans, and dozens of languages. You can add your own highlights and bookmarks, and public or private notes. Need a Church Mobile App? Use this church app builder to create a stunning church mobile app for your church or ministry.
---
Do you, or someone you know have a pornography addiction? Help is here. A Recovery Tool for the Digital Age – rTribe App
R TRIBE from your app store – Help for all kinds of addictions including pornography (an app built by addicts, for addicts). Download free. A confidential Daily App for Recovery from Addiction. For the first time, stay connected to your friends, track your recovery, and learn what it takes to find freedom. Our team of experts has over 20,000 hours of experience in recovery, therapy, and healing from a drug, pornography, gambling or alcohol addiction. https://www.rtribe.org/
---
PRAYER CONFERENCE CALLS you can join!
TRANSFORM OUR WORLD PRAYER CALL every Thursday Noon
Join Ted Hahs of Transform Our World for a weekly prayer call every Thursday noon. Dial 712-775-7035, then code 396710#. Then star 6 to mute. https://transformourworld.org/
PRAYER SURGE NOW! – Invitation to Saturday Morning Prayer Sessions
At 4:30 am to 8 am (Pacific Time). Call 712-432-0075, then access code 6149782# (*6 to mute)
www.nationalhighwayofprayer.net. Facilitator, Dai Sup Han ~ A National Prayer Conference Call. For details: http://prayersurgenow.blogspot.com/, www.prayersurgenow.net
NDP Watchmen of the Night – 2 hour nightly prayer call in affiliation with National Day of Prayer. Dial 712 432-0075, then code 496-1322# 7 nights a week from 7 to 9 PM (Pacific Time). Also, join Sue Landry each morning Monday thru Friday at 7:11am to 8am. Join for all or part of the time. http://www.nationaldayofprayer.org/
PRAY CALIFORNIA CONFERENCE CALL every Wednesday noon
Join Maryal Boumann on a POWERFUL prayer call for California every Wed at 12 noon. Dial 712-432-0075, then access code 503 7802#. www.praycalifornia.org
THE PERSECUTION WATCH 6PM every Tues, Thurs, Saturday.
Join Blaine Scogin in a nightly prayer call to pray for the Persecuted Believers around the world. At 6 pm (Pacific) each night dial 712 775-7035 then code 281207#.
AGLOW INTERNATIONAL weekly Monday prayer call 7pm (Pacific)
Join by dialing (712) 432-3066, then code 754058. "Blow the trumpet in the land…" Jeremiah 4:5. Aglow International has an Islam Mandate and an Israel Mandate to pray. Join, AS ONE, as a global voice of prayer on this timely call.
INTERCESSORS FOR AMERICA 
Weekly prayer for the nation; monthly first Friday Fast; connect with a prayer group, receive e-alerts focusing on critical national issues for prayer. https://www.getamericapraying.com/gap
REPENTANCE AND RESTORATION PRAYER CALL – Daily nationwide prayer. Deep repentance and beautiful prayers are being lifted up in hopes of a release of the Spirit of God for a Great Awakening in America! Mon thru Sat from 8:30am to 9:00am. Sundays at 3:30pm to 4:00pm. Dial 712 432-1699 Access Code 338083#. Contact: Judy Garlow Wade: Prayer Coordinator.
PRAY FOR CALIFORNIA CALL! Monday thru Friday at 6 am to 7 am. Dial 712-770-4340, then code 542277# (*6 to mute/unmute).
---
GENESIS UPPER ROOM Intercessory Prayer 6pm every Friday night
With Apostle Michael Galletta at 20 Great Oaks Blvd, Suite 236, San Jose.
SAN MATEO GLORY CLOUD HOUSE OF PRAYER  5pm Sundays
Call 650-483-3366 for directions.
SUNNYVALE HOUSE OF PRAYER 7:30 pm Tues Evenings
Call 408 732-5422 for directions.
EAST BAY PRAYER FURNACE  Dublin/Pleasanton Area
East Bay Prayer Furnace's prayer room is open 5am to 10am weekdays (Mon thru Fri) at the Good News Family Fellowship, 6500 Dublin Blvd, #D, Dublin. Find more times/locations at http://www.eastbayprayerfurnace.org,  https://www.facebook.com/EBPrayerFurnace
CONVERGENCE HOUSE OF PRAYER Fremont
Open for Prayer 50 hours a week! Encounter God. Come join us as we declare the worth of Jesus in Fremont! Also, hosting cHOP Healing Rooms! At 200 Hammond Ave, Fremont, 510 656-2335. www.ichop.org
Hayward Prayer Gathering Open every 3rd Monday monthly from 7pm ot 10 pm at community of Grace, 380 Elmhurst St. Hayward. 510-303-7203, http://www.icgrace.org/
KEY 22 INTERCESSION FOR SONOMA COUNTY & Nor CAL (formerly Sonoma County House of Prayer)
Now open every Wednesday 7 – 9pm and every Friday from 7pm to 10 pm and 3 to 7am Saturday, Santa Rosa. Check web for location. 707 344-7682. www.sonomacountyhop.com
---
AGLOW INTERNATIONAL Bay Area Meetings
Silicon Valley Aglow  San Jose:
Contact: Carolyn 408-691-6666 ~ 3rd Saturday, Luncheon Meeting 10:45 AM at Marriott Spring Hill Suites, 10 Skyport Dr, San Jose. Also 2nd Thursday, Prayer & Soaking. Call for info.
San Rafael Community Lighthouse:
Contact: Ann 415-456-4782 ~ 2nd Saturday, 10 AM. At Victory Christian Center, at Harbor Center, 555 Francisco Blvd, Suite 15, San Rafael.
Hayward Aglow: 
Contact: Daynamarie Greer a halomaeisaiah5417@yahoo.com ~ every 2nd Sat at 1pm.
Salinas Aglow:
Contact: Carol 831-756-7070 ~ 3rd Thursday, Speaker Meeting 6:30 PMBagel Corner818 Park Row Place, Salinas
San Jose Evening Spanish Couple Lighthouse:
Contact: Ricardo & Margarita 408-622-1318 ~ 4th Saturday, 6:00 PM. At Denny's Restaurant1140 Hillsdale Ave, San Jose.
Central San Jose Prayer:
Contact: Julia 408-506-1466 ~ 2nd Saturday, 10:00 AM. Please call for info.
East San Jose Morning:
Contact: Maria 408-401-5515Every Monday, 9:00 AM. Please call for info.
Gilroy Spanish Neighborhood Prayer & Outreach Lighthouse:
Contact: Carmen 408-607-6810 ~ 1st & 3rd Saturday, 11:00 AM. Please call for info.
San Jose Workplace Diamonds Lighthouse:
Contact: Julia 408-506-1466 ~ Every Thursday, 12:00151 W. Mission Re-EntrySan Jose.
Fremont Community:
Contact: Lorraine 510-797-8250 ~ 2nd Tuesday, 10:00 AM. Hope Lighthouse36883 Niles Blvd. Fremont.
San Jose Spanish Aglow:
Contact: Rachel 408-370-8425. Please call for info.
Monterey Aglow Lighthouse:
Contact: Cathryn 831-394-4192 ~ Thurs 5:30 to 8:30 PM. Worship/Soaking & Intercession (call first)
Santa Cruz Prison/Jail Ministry:
Contact: Lynn 479-1881. Please call for info.
San Jose Elmood Jail Ministry and Prayer Meeting for Families of the Incarcerated:
Contact: Rachel 408-370-8425 ~ 4th Thursday, 7:00 PM. Cathedral of Faith Church, San Jose.
---
BAY AREA HEALING ROOMS http://healingrooms.com/
~Mid-Peninsula Healing Rooms 
have moved to Mt View and is by appoinment only. Email Bill George for appoinment at healingrmsrwc@gmail.com
~ San Francisco Healing Rooms
Meets 2nd and 4th Saturday from 9am to 12 noon at 1690 21st Ave, SF. www.healingrooms.com/us1832
~ cHOP Healing Rooms (Convergence House of Prayer) Fremont
Open +on the 1st Sunday and 3rd Friday of each month from 4 to 6pm. No appt required. Register from 3:45pm to 5:30pm. At 200 Hammond Ave, Fremont. www.ichop.org. Questions: email healingrooms@icHOP.org
~ Silicon Valley Healing Rooms
Open first and third Tuesdays monthly, 11am to 1pm and 7-9pm. No appointment necessary. 2499 Homestead Rd, Santa Clara. siliconvalleyhealingrooms.com.
~ The Healing Rooms of Santa Cruz County are open the 1st Saturday monthly, from 1 to 3 pm, at Mid-County Senior Center, 829 Bay Ave, Capitola.
The HOP Intercessor Team of Santa Cruz County meets weekly in Aptos from 6:30 to 8:30 pm. Contact for location: 831-531-8377. Info: http://www.healingroomsscc.org/
~ Healing Room of Vallejo  
Northbay Foursquare Church, 330 Avian Dr, Vallejo. First and Last Sat of each month at 10am to noon. 707 554-8282.
~ Milpitas Healing Rooms 
3435 Birchwood Lane (Milpitas Christian School), San Jose, 1st and 3rd Sundays, 2pm to 4 pm, https://sites.google.com/site/milpitashealingrooms/
~ Hayward Healing Rooms  
At Community of Grace, 380 Elmhurst St, Hayward on the 1st Monday & 3rd Thursday at 7pm to 9pm. Call 510 783-8062 x 34. No appt necessary. Last person must be checked-in by 8:30pm. Come & meet the Great Physician! 380 Elmhurst St., Hayward. Director/pastors Theresa Evangelista & Co-director Daynamarie Greer
~ InSpirit Praise & Prayer Healing Room meets the 2nd Saturday monthly from 10am to 12 noon at 858 University Ave, Los Altos. (Sign in at the sanctuary of the Union Church.) A member of IAHR — The International Association of Healing Rooms. InSpiritPrayer@yahoo.com
~ Healing Rooms of Vacaville 707 344-7725.
~ Healing Rooms of Napa
The Healing Rooms of Napa Valley is reaching out to the community. Questions, or to schedule appt, or to submit prayer requests email healingrooms@napaarise.com, www.NapaArise.com.
~ Delta Healing Rooms
Of East Contra Costa County on Thurs nights, 6pm to 7:30pm, and First Saturday each month at 10am to noon. www.oaktreeministries.net
~ Healing Rooms of Modesto
Every 2nd and 4th Friday
---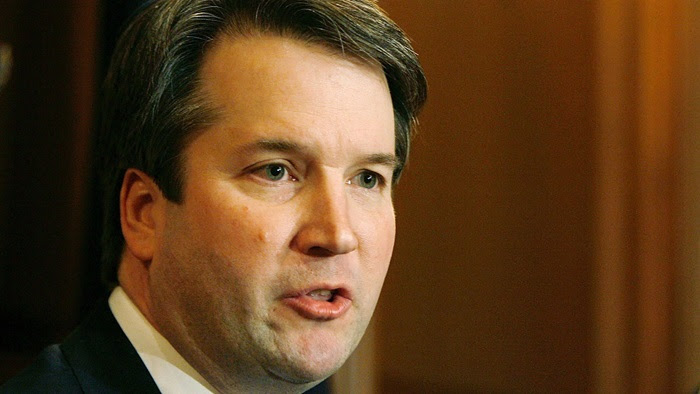 Trump's Supreme Court Pick Is Brett Kavanaugh, Another Religious Liberty Defender
GOP establishment darling and Court of Appeals judge nominated to fill outgoing Supreme Court Justice Anthony Kennedy's critical seat.
by GRIFFIN PAUL JACKSON JULY 09, 2018
President Donald Trump has nominated appeal court judge Brett Kavanaugh to replace outgoing Supreme Court Justice Anthony Kennedy, who after three decades of service, will retire at the end of this month.
"Judge Kavanaugh has impeccable credentials, unsurpassed qualifications and a proven commitment to equal justice under the law," said Trump on Tuesday night.
The president praised Kavanaugh as a "judge's judge," "a true thought leader among his peers," "a brilliant jurist," and "universally regarded as one of the sharpest legal minds of our times."
"Mr. President, I am grateful to you. I am humbled by your confidence in me," said Kavanaugh, after the President's introduction. "A judge must be independent, must interpret the law, not make the law," said Kavanaugh. "…A judge must interpret the Constitution as written, informed by history, tradition, and precedent."
Kavanaugh, 53, has a long history of genuine legal experience and support from establishment Republicans. Should he be confirmed, his presence will tilt the court further to the right, as he is considerably more conservative than the more centrist, swing-vote conservative Kennedy.
Having issued nearly 300 opinions during his tenure on the DC Circuit Court of Appeals, Kavanaugh boasted considerably more bench experience than any of the other prospective nominees—Raymond Kethledge, Amy Coney Barrett, and Thomas Hardiman.
Christian conservatives had little but praise for Trump's nomination.
The Southern Baptist Convention's Ethics and Religious Liberty Commission president Russell Moore said that he was confident that Kavanaugh would be a "strong defender of the freedoms guaranteed by the Constitution and Bill of Rights, especially our First Freedom of religious liberty."
"I pray that Judge Kavanaugh will serve for decades to come with a firm and unwavering commitment to our Constitution's principles," said Moore. "I join with Baptists and other evangelicals in calling upon the Senate to confirm Judge Kavanaugh without delay."
Focus on the Family president Jim Daly called Kavanaugh a "top-drawer candidate." "Notably for these times marked by political and cultural divisions, Judge Kavanaugh has the reputation of being fair-minded and able to work with his fellow judges who might have a different point of view," Daly said in a statement. "His temperament is well-suited for the demands of our nation's highest court."
National Hispanic Christian Leadership Conference president and Christianity Today board member Sam Rodriguez praised Kavanaugh's intellect, temperament, and "dedication to the Constitution."
I pray for our country in this process, that instead of yet another vitriolic and divisive political battle, the confirmation process would instead be a reaffirmation of the strength of our democracy and its institutions," said Rodriguez in a statement.
The American Center for Law and Justice's Jay Sekulow, who is also a member of Trump's legal team, called Kavanaugh's nomination a "superb choice that is certain to serve this nation well." "Judge Kavanaugh is a brilliant jurist who embraces the philosophy of our Founders – an unwavering commitment to the rule of law and the Constitution," said Sekulow in a statement.
As a young lawyer, Kavanaugh clerked for Kennedy, the man he may now replace. In 2003, he was appointed to the DC circuit by George W. Bush, though he wasn't officially confirmed until 2006 after a long stall by Democrats who expressed skepticism of his record and level of experience. A staunch defender of religious liberty, Kavanaugh rejected challenges to prayers at the president's inauguration and the phrase "so help me God" in the presidential oath.
"We cannot resolve this case by discounting the sense of anguish and outrage plaintiffs and some other Americans feel at listening to a government-sponsored religious prayer," he stated in the 2010 case. "We likewise cannot dismiss the desire of others in America to publicly ask for God's blessing on certain government activities and to publicly seek God's guidance for certain government officials."
In the 2015 case, Priests for Life v. HHS, Kavanaugh opposed a decision against a challenge to the Health and Human Services contraceptive mandate, dissenting from the DC circuit's decision not to review the case. According to Kavanaugh's dissent, the HHS regulations "substantially burden the religious organizations' exercise of religion because the regulations require the organizations to take an action contrary to their sincere religious beliefs (submitting the form) or else pay significant monetary penalties."
Kavanaugh also dissented on a recent, contentious case in which a pregnant teenager in immigration custody sought an abortion, arguing that as she was a minor, the US government had a responsibility to attempt to transfer her out of government detention and into the care of a sponsor before she made her final decision on whether to seek an abortion. His opinion was overruled by his fellow judges, but some pro-life advocates critiqued Kavanaugh for not going far enough in condemning the girl's right to an abortion in the first place.
Early in his career, Kavanaugh worked on the recount that led to George W. Bush's election to the presidency. Before that, he made a case for President Clinton's impeachment following his affair with White House intern Monica Lewinsky, a fact that may pose a stumbling block for some Republicans in light of Robert Mueller's special counsel investigation into foreign interference in the nation's presidential election and Donald Trump's 2016 campaign.
The next appointee will further cement the judiciary's conservative shift, as early last year, President Trump nominated Neil Gorsuch to the Supreme Court. He was confirmed last April. Additional reporting by Morgan Lee.
https://www.christianitytoday.com/news/2018/july/brett-kavanaugh-supreme-court-trump.html
http://sfhouseofprayer.org/wp-content/uploads/2013/04/san-francisco-house-of-prayer-for-all-nations-logo.png
0
0
V
http://sfhouseofprayer.org/wp-content/uploads/2013/04/san-francisco-house-of-prayer-for-all-nations-logo.png
V
2018-07-14 19:34:21
2018-08-14 22:19:36
SF July 2018 Events