*THUNDER IN THE BAY 2016 ~ at Jubilee starts tonight!  Sept  14-18  San Jose
Navigate your Future! "What a great line-up we have for this year's THUNDER16 Conference! In these times, who doesn't question the future of our great nation and our own individual lives? We believe that God has great plans to prosper us, plans for good and not evil."
"Let's all come together to hear the Word of the Lord for our lives, our cities, and our nation as we learn to navigate our future at THUNDER16! Check out the line-up below, our conference schedule and be sure to join us nightly for dinner at 5:30 pm under J Sails and for our LIVE pre-show beginning at 7pm." – Pastors Dick & Carla Bernal http://jubilee.org/
---

*ONETHING 2016 Conference  Dec 28-31  Kansas City Convention Center
Evangelist Todd White, Loren Cunningham (YWAM Founder), Bill Johnson & Bethel Music (Redding) join Mike Bickle and others for the Kansas City OneThing Conference this year! Register: http://www.ihopkc.org/onething
Watch live online!
---

*ISLAM IN THE BAY AREA  Oct 2-Oct 23  Frement
This will be powerfully insightful! Four Sunday evenings 6:30pm to 9pm. Register: http://convergencehop.org/classes/schools/
---
*ANGELA GREENIG Comes to San Francisco Sept 23-25  SF & Oakland FRIDAY 9/23 at 7pm Worship & Intercession at Home of Peace, 4700 Daisy St, Oakland
(SFHOP Prayer Room will close to join Angela Greenig in Oakland at Home of Peace Friday night)
SATURDAY 9/24 at 10am FREE Training & Outreach Preparation at Home of Peace and then after to go outreaching into SF.
SUNDAY 9/25  San Francisco Outreach with Intercessors 11am.
---

A BENEFIT CONCERT FOR PERSECUTED CHRISTIANS IN IRAQ & SYRIA  Fri 9/23  Campbell
https://www.facebook.com/events/1653632988299675/
---
This is VERY cool & cutting edge!
2016 BAY AREA HACKATHON ~ CODE FOR THE KINGDOM  Sept 23-25  San Francisco, Palo Alto, Fremont
A giant brainstorming weekend, shut in for 47 hours with other innovative believers, to develop apps and create technology to futher the kingdom in a short amount of time. Presentations and Judging in the final hours.
On the weekend of September 23-25, technologists, entrepreneurs, businesspeople, ministry leaders, visionaries & people passionate about faith & technology will come together to create technologies that would address significant issues confronting society, community, families, and spiritual lives. More info: http://codeforthekingdom.org
This is a one of a kind network hackathon movement igniting the Christian passion and purpose of technologists & entrepreneurs to innovate culture shaping technologies that would reclaim our times for the Gospel. Code for the Kingdom is committed to connecting tech innovators with the church, organizations, investors, and initiatives that need their talent. Code for the Kingdom is looking for sponsors at all levels to support the program financially and contribute company resources, mentorship, and expertise to ensure the success of the Bay Area Code for the Kingdom Hackathon.

*2016 BAY AREA HACKATHON  Choose one of 3 locations:
San Francisco | at FIVESTARS software company
Fremont | at COVERGENCE HOUSE OF PRAYER
All meals and drinks are included in the $20 event fee.
Transforming The Bay and Beyond Hackathon. ~ Ideate. Build. Impact. Create technology that matters.
Together the vision is to provide more opportunities for people like you to use your talent and be the change by addressing a number of challenges aimed at helping release the oppressed, teaching God's Word, healing the sick, feeding the hungry, clothing the naked, and supporting the church and the body of Christ.
We want to catalyze friendship, passion, purpose, and collaboration in technical and entrepreneurial communities.
To challenge and release you to create and use 21st century technologies to serve God's Kingdom.
To create a scalable community across the world to accelerate and encourage Christian innovators.
A Bay Area judging panel will choose the awards for best projects.
The fourth San Francisco Bay Area Code for the Kingdom hackahton builds upon the success of previous Bay Area hackathons, as well as the 2015 Global hackathon. So far, 3500 technologists gathered to create over 330 projects to do good. This largest ever global faith-inspired tech collaboration will continue to activate technologists and other creative people to give their skills and some time as their contribution to the mission field, and it will also leverage the skills and in- sights of entrepreneurs, designers, and technologists to foster an entrepreneurial culture with Christian values.
Join us and let's together create technology that matters. In Collaboration with Venture Christian Church.
---
*Transformation Anointing Conference 2016 this Sat!  9/17  San Jose
Come join the Potters Ministries and friends in a day of encouragement, teaching and anointing to transform your life, family and region. Free Registration; from
9:00 am to 6:00 pm
at 1470 McKinley Ave.
---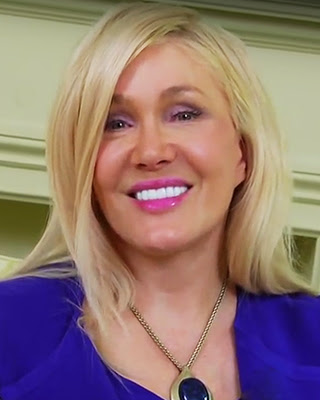 BREE KEYTON – Nor Cal Tour 
Sept. 16, Fri.
8PM
—San Francisco House Of Prayer—1690 21st Ave, (on grounds of Sunset Bible Assembly) SF.
Sept. 17
, Sat.
6PM
—Beyond the Wall Ministries—2350 Paragon Dr, San Jose
Sept. 18
, Sun.
2:30PM
—Beyond the Wall Ministries—2350 Paragon Dr, San Jose
Sept. 20
, Tues.
7PM
—Moxie Upper Room—3201 Swetzer Rd, Loomis
Sept. 23
, Fri.
7:30PM
—
HOW TO WALK IN THE GLORY
(two day conference) , Orchard City Church, Sunnyvale (call Eleanor for directions,
408-732-5422
).
Sept 24
, Sat.
10AM to 4PM
—(conference continued) Orchard City Church, Sunnyvale (call Eleanor for directions,
408-732-5422
).
Sept. 25
, Sun.
5PM
—Glory Cloud House of Prayer – San Mateo (call for directions
650-483-3366
)
---
*http://www.medschoolhealing.com/
---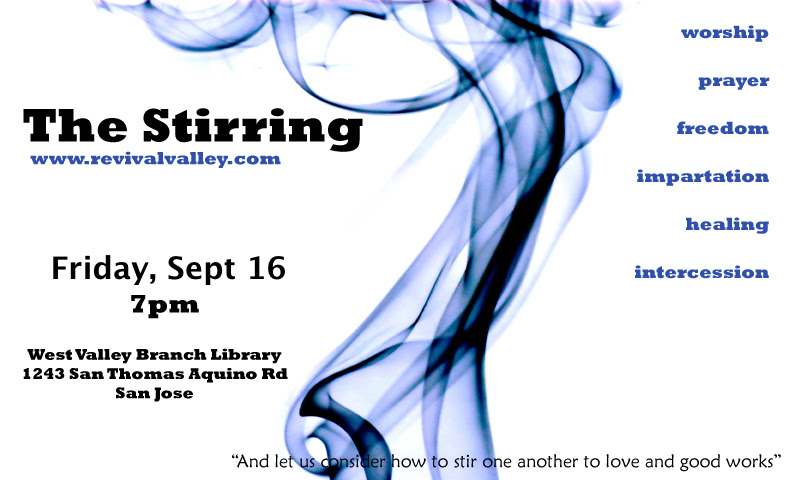 *THE STIRRING ~ Revival Valley 
tomorrow

 

Friday

! 
 Sept 16  San Jose
An inter-church "gathering where we pursue & make space for the Holy Spirit to stir us up — to love, to good deeds, and to the full use of our gifts and talents. And we expect the Lord to do this by the hand of young and old, new to the faith, and mature leaders, from women, men, children, from the least to the greatest, in Worship, Prayer, Healing, Impartation, and Freedom! 
http://www.revivalvalley.com/the-stirring/
---
*"CRITICS ARE RAVING ABOUT HILLSONG" MOVIE! Opens in theaters tomorrow!
50 million sing their songs every Sunday! Awaken your spirit! An incredible journey to a worldwide phenomenon. Let Hope Rise. A Theatrical Worship Experience. http://hillsongmovie.com/
---

*JAMIE GALLOWAY from the movie, Holy Ghost at Revive in San Pablo this Sat  9/17.
At 1850 15th Street, San Pablo. http://revivesf.revive-ent.org/
---

*ZAC LINTON, EVANGELIST at Berkeley Crusade Sept 20-25  UC Berkeley Campus
"This is the greatest order God has given to us—to preach the Gospel, to go to the nations." Sponsored by Overflow Ministries, http://divineoverflow.org/
---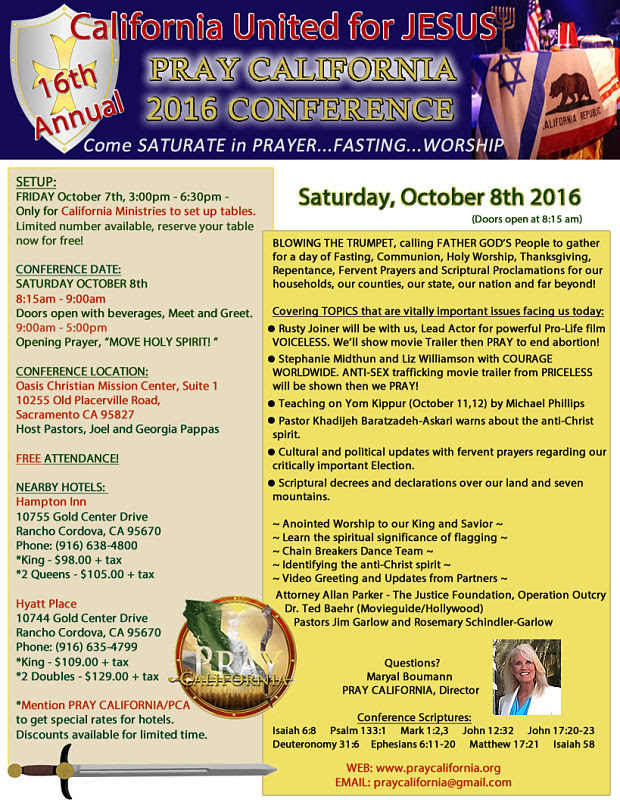 *PRAY CALIFORNIA 16th ANNUAL  Oct 8  Sacramento
Join Maryal Boumann and Pray CA at the Oasis for a powerful conference! http://adventurewestimages.wixsite.com/pray-ca
---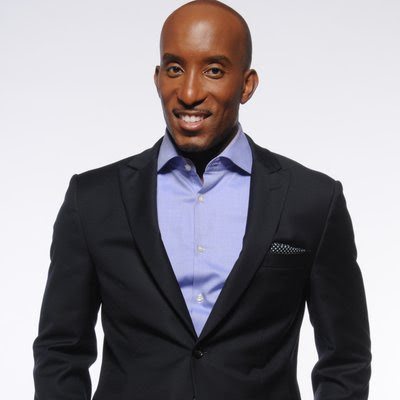 TBC Large Gathering  Sept 24  San Jose
Leaders in all sectors of society are invited to the TBC Large Group Gathering on September 24th at Westgate Church. Meet Dharius Daniels, the keynote for the morning. Dharius is a cultural architect and trendsetter for his generation. He is an innovative leader, a strategic thinker, and an articulate and prolific preacher. His vibrant ministry impacts people of all ages, socioeconomic, and ethnic backgrounds. Sat, 9/24 from 8 am to 11:15 am at Westgate Church, 1735 saratoga Ave, San Jose. Free Event & Breakfast. Please register:
http://www.eventbrite.com/o/tbc-7131762309?utm_source=eb_email&utm_medium=email&utm_campaign=order_confirmation_email&utm_term=orgname&ref=eemailordconf
---
---

ALL TRIBES & FIRST NATIONS GATHERING  Sept 22-24  Vacaville
"Healing the Sacred Circle" A call to all non-native people and First Nations people and anyone with Native Indian ancestry to come and join the celebration of life, music, drumming, dancing &  healing restoration. Main Speakers: Rita Bear Gray, Dr. Terry LeBlanc, Dr. Suuqiina and Jonathan Maracle, Larry Brown (Rainshadow) Concert: Thursday Night (Open to the public) Jonathan Maracle (Broken Walls) Concert: Friday Night (Open to the public). Sunday Morning at 10am War Chief John David Gomez will speak at the Mission. Thursday thru Saturday at 6391 Leisure Town Rd, Vacaville. Info & Register:  http://missionvacaville.org/Events
*BROKEN WALLS Performance  9/23  Vacaville
Broken Walls travels extensively around the world communicating a message of restoration dignity, self respect, and Creator's Love to all cultures. This message is communicated uniquely through music, songs, dance and storytelling. has traveled to such places as Australia, Austria, China, Costa Rica, France, Germany, Ireland Mexico, Peru, Switzerland and extensively across North America with a message of self respect wherever people are suffering from shame. BW has a desire to see people of all nations walk in their gifts and destinies that they were created with.  Free to the public Friday, 7:30pm at the Mission. http://brokenwalls.com/
---

*THE GATHERING IN THE HOLY SPIRIT (Catholic Charismatic) Sept 17  Monterey
The New Pentecost Catholic Ministries led by Father Peter Sanders, director. Holy Spirit Chapel and Center of Healing, Sat, 9/17, from 10am to 12 noon at 32 High Street. Pre-registration required: http://www.anewpentecost.com/the-gathering/
---

THE GATHERING HAS ONE PURPOSE: TO UNITE THE BODY OF CHRIST IN AMERICA – ALL BELIEVERS, REGARDLESS OF RACE, AGE, OR DENOMINATION – IN PRAYER FOR FORGIVENESS, WISDOM, AND PROVISION FOR OUR NATION. 
THE GATHERING ~ A National Solemn Assembly  
Wednesday,
Sept 21  Texas
3 Ways to Join: 1) Pastors and Leaders event in the afternoon  2) Gather with thousands at the live evening event  3) Gather with your church, jfamily or small group through the simulcast. More info: 
www.thegathering2016.com
---
*Theresa Dedmon, Prophetic Arts Training  9/30 & 10/1 Santa Cruz
Theresa & her creative team from Bethel (including BSSM students) teaching, training, & doing outreach! (For outreach times contact Brandon:
johnsonbrandon@mac.com
). Both days from 
6pm-9:30pm
at Santa Cruz Church of the Nazarene on 115 S Morrissey Ave, Santa Cruz. Theresa Dedmon is Pastor of the Arts at Bethel Church of Redding and carries tremendous insights into using art and the prophetic to supernaturally impact our communities for Christ.
---

Come and see what God has done!" Psalm 65:5

KIDS CLUB CONSULTANTS Celebration & Dessert  Sept 30  Los Gatos
God is moving in amazing ways! Public school students, families, and communities are being impacted for Christ. Please join us for fellowship, praise, worship, and dessert! On 
Friday, 9/30, at 7:30 pm to 9 pm
. Fellowship and refreshments start at
7:00 PM
Venture Christian Church at 16845 Hicks Road, Los Gatos. Register:
https://docs.google.com/forms/d/e/1FAIpQLSfGUL2mb683gz123AG_7-hZAUXJeogYShsr7ThT92HfP7OgTA/viewform
---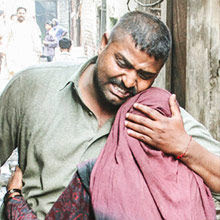 24 HOUR PRAYER CALL FOR THE PERSECUTED Sept 30 to Oct 1
Serving the Persecuted in Prayer; they are not forgotten! Join the prayer call from 6pm Friday night to 6pm Saturday night.
Dial 712 775-7035 then code 281207#. Then mute yourself *6 until your turn to pray.
---

Love After Marriage Workshop  Sept 28- Oct 1  Salinas
We invite you to join us for an amazing 3 1/2 day marriage workshop. The goal of Love After Marriage is to help guide married couples into experiencing deeper spiritual, emotional & sexual oneness in their relationship – with the help of Holy Spirit. Founded by Barry and Lori Byrne, Love After Marriage is open to couples looking for increased intimacy & connection in their marriage. $300/couple. Venue: House of Prayer Salinas – 925 South Main Street Salinas. Register: http://nothinghidden.com/events/love-after-marriage-3-5-day-salinas/
---

Register: http://global-conference.transformourworld.org/
---
ANTI-TRAFFICKING AMBASSADOR TRAINING Oct 1 (Redwood City)
Dynamic & informative training from 10am to 12 noon. Sponsored by BAATC (the Bay Area Anti-Trafficking Coalition). www.baatc.org
FREEDOM SUMMIT coming soon…. www.baatc.org
---

PRAY 4 SANTA CLARA COUNTY  Oct 15 San Jose
Join Jennifer Chapman, the Santa Clara County Prayer Leader with Pray California as we lift up the needs of Santa Clara County. Each person is asked to bring an article of warm winter clothing for the homeless. https://www.facebook.com/P4SCC
---
LOVE SAN FRANCISCO 24/7 Fall 2016 
Oct 29 to Nov 5
Love Your Cities partners with local churches & ministry teams long-term, to partner with, serve, and encourage them in their current outreaches and to expand and develop new ones to reach the lost, bring in, and aid in discipling the harvest.
---
PRAYER SURGE NOW!  
Invitation to
Saturday
Morning Prayer Sessions
At
4:30 am to 8 am
(Pacific Time). Call
712-432-0075
, then access code 6149782#  (*6 to mute)
---

SCHOOL OF PROPHECY  Sept 24, Oct 29, Nov 26  Oakland
Held from 1pm to 4pm on the last Saturday of each month at 416 8th St at Broadway. Call Michael for info: 415-374-4025.
---
New Location!
NAOS House of Prayer Berkeley
---
AGLOW ~ NATIONAL CONFERENCE Comes to California Again!  Nov 10-13  San Diego
At the Town and Country Resort and Convention Center, San Diego. Register at: https://www.aglow.org
---
SF BUSINESSMEN FELLOWSHIP LUNCHEON  Thursdays  SF
Join prophet Peter Granados every Thursday from noon to 1pm at the Chinatown Restaurant, 744 Washington Street, San Francisco. Everyone Welcome! First time is FREE. petergranados@yahoo.com, www.ChinatownRestaurantsf.com
---

AGLOW INTERNATIONAL Bay Area Meetings 
Pot of Gold San Jose Aglow: 
Contact: Mary Lou 408-281-3036 ~ 3rd Monday, Speaker Meeting 10:00 AM at Denny's Restaurant, 1140 Hillsdale Ave, San Jose. Also 2nd Thursday, Prayer & Soaking. Please call for info.
San Rafael Community Lighthouse:
Contact: Ann 415-456-4782 ~ 2nd Saturday, 10 AM. At Victory Christian Center, at Harbor Center, 555 Francisco Blvd, Suite 15, San Rafael.
Salinas Aglow: 
Contact: Carol 831-756-7070 ~ 3rd Thursday, Speaker Meeting 6:30 PMBagel Corner818 Park Row Place, SalinasSan Jose Evening Spanish Couple Lighthouse:
Contact: Ricardo & Margarita 408-622-1318 ~ 4th Saturday, 6:00 PM. At Denny's Restaurant1140 Hillsdale Ave, San Jose.
Central San Jose Prayer:  
Contact: Julia 408-506-1466 ~ 2nd Saturday, 10:00 AM. Please call for info.
East San Jose Morning: 
Contact: Maria 408-401-5515Every Monday, 9:00 AM. Please call for info.
Gilroy Spanish Neighborhood Prayer & Outreach Lighthouse: 
Contact: Carmen 408-607-6810 ~ 1st & 3rd Saturday, 11:00 AM. Please call for info.
San Jose Workplace Diamonds Lighthouse:
Contact: Julia 408-506-1466 ~ Every Thursday, 12:00151 W. Mission Re-EntrySan Jose.
Mountain View Community:
Contact: Stephanie 650-930-6843 ~ 2nd Friday, 9:45 AM. First Presbyterian Church 1667 Miramonte Ave.Mountain View
Fremont Community:
Contact: Lorraine
510-797-8250
~ 2nd Tuesday, 10:00 AM. Hope Lighthouse36883 Niles Blvd. Fremont.
San Jose Spanish Aglow:
Contact: Rachel
408-370-8425
. Please call for info.
Monterey Aglow Lighthouse:
Contact: Cathryn
831-394-4192
~ Sundays, 1:00 PM. Worship/, Soaking & Intercession
Santa Cruz Prison/Jail Ministry:
Contact: Lynn 479-1881. Please call for info.
San Jose Elmood Jail Ministry and Prayer Meeting for Families of the Incarcerated:
Contact: Rachel
408-370-8425
~ 4th Thursday, 7:00 PM. Cathedral of Faith Church, San Jose.
---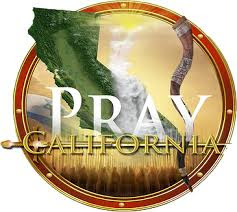 PRAY CALIFORNIA CONFERENCE CALL every Wednesday noon
Join Maryal Boumann on a POWERFUL prayer call for California every Wed at 12 noon. Dial 712-432-0075, then  access code 503 7802#. www.praycalifornia.org.
---
THE PERSECUTION WATCH 6PM every Tues, Thurs, Saturday.
Join Blaine Scogin in a nightly prayer call to pray for the Persecuted Believers around the world. At 6 pm (Pacific) each night dial 712 775-7035 then code 281207#.
---
AGLOW INTERNATIONAL weekly Monday prayer call 7pm (Pacific)
Join by dialing (712) 432-3066, then code 754058. 
"Blow the trumpet in the land…"  Jeremiah 4:5. Aglow International has an Islam Mandate and an Israel Mandate to pray. Join, AS ONE, as a global voice of prayer on this timely call.
---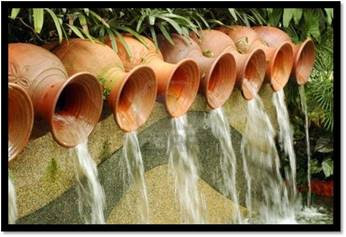 ARISE AND BUILD with Vicki Nohrden  5:15 am Thursdays
Every Thursday morning at 5:15 am join a PRAYER Conference Call with Vicki Nohrden. Dial 712-775-7031, access 379503809 #. Press *6 to mute until you are ready to pray.
---
INTERCESSORS FOR AMERICA 
Weekly prayer for the nation; monthly first Friday Fast; connect with a prayer group, receive e-alerts focusing on critical national issues for prayer. https://www.getamericapraying.com/gap
NDP Watchmen of the Night –  2 hour nightly prayer call in affiliation with National Day of Prayer. Dial 712 432-0075, then code 496-1322# 7 nights a week from 7 to 9 PM (Pacific Time). Also, join each morning Monday thru Friday at 7:11am to 8am. Join for all or part of the time.
PRAYER SURGE NOW!
– Prayer Conference Call every Sat at 4:30am to 8am with Dai Sup Han. Huge variety of guests each week. Call
1-712-432-0075
, access code 6149782#.
www.prayersurgenow.net
REPENTANCE AND RESTORATION PRAYER CALL: Daily nationwide prayer. Deep repentance and beautiful prayers are being lifted up in hopes of a release of the Spirit of God for a Great Awakening in America! Mon thru Sat from 8:30am to 9:00am. Sundays at 3:30pm to 4:00pm. Dial 712 432-1699 Access Code 338083#. Contact: Judy Garlow Wade: Prayer Coordinator: uohip@cox.net http://randrprayer.org/
FIND or POST an Event with KFAX at http://www.kfax.com/CommunityEvents/
FIND or POST an Event with KLOVE at http://www.klove.com/events
FIND or POST an Event with Nor Cal Christian Events at http://www.norcalchristianevents.com/
FIND or POST an Event with Calling California Christians at http://www.callingcaliforniachristians.com/
FIND or POST a church job at http://www.churchjobfinder.com/

COVENANT EYES – Internet Accountability and Filtering tracks websites you visit on your computers, smart phones, and tablets, and sends them in an easy-to-read report to someone you trust. This makes it easy to talk about the temptations you face online. Toll free 1-877-479-1119 or http://www.covenanteyes.com/
PRESERVE LIBERTY Monthly Prayer Call and Prayer Resources
Praying together and working together, city-by-city, to protect life, marriage, and America's Biblical foundation in a loving, Christlike way. Mark 916 716-1075, http://www.preserveliberty.com/
MONTEREY PENINSULA AGLOW LIGHTHOUSE Mondays  Pacific Grove
House of Prayer, Praise & Presence: Touching, Praying & Saying the Heart of God. An Interactive Experience of Presence-Driven Worship & Flowing in the Spiritual Gifts. Sponsored by Monterey Aglow Lighthouse & Cathryn True Varlet, Lighthouse President. Info: true_music111@comcast.net, (831) 394-4192.
*New Location!
NAOS House of Prayer Berkeley
Meets for prayer Monday thru Friday 7 to 9pm each evening. At 2239 Dwight Way, Berkeley. (Please knock if door is locked.) Info: http://naoshouseofprayer.org/, office@naoshop.org.   
SF HOP every Wed & Friday  San Francisco
San Francisco House of Prayer for All Nations meets Wednesdays at 9pm to 2am, and a Shabbat Watch of the Lord each Friday evening at 6 pm to Saturday 3 am. Located at the Sunset Bible Church on the corner of 1690 21st Avenue & Moraga. Join the San Francisco House of Prayer for All Nations this week (free parking at Chase Bank on 19th Ave & Noriega). http://sfhouseofprayer.org/
SF HOUSE OF PRAYER PRAY & GO every Tues night  San Francisco
Luke 4:18 Outreach Ministry. "Spiritually hungry people sit with us for a free 'Destiny Reading'. The Holy Spirit is always there to speak to hearts, heal, and deliver." Contact Michael for place & time. 415 374-4025. http://sfhouseofprayer.org/
***A new house of prayer!***
SAN MATEO GLORY CLOUD HOUSE OF PRAYER  5pm Sundays
Call 650-483-3366 for directions.
SUNNYVALE HOUSE OF PRAYER 7:30 pm Tues Evenings
Call 408 732-5422 for directions.
EAST BAY PRAYER FURNACE 
Encounter God Service on Saturdays at 7pm. Prayer Room open 5 am to 10 am Monday thru Friday at Good News Fellowship, 6500 Dublin Blvd, Suite D, Dublin. http://www.eastbayprayerfurnace.org/#, 
https://www.facebook.com/EBPrayerFurnace
CONVERGENCE HOUSE OF PRAYER Fremont
Open for Prayer 50 hours a week! Encounter God. Come join us as we declare the worth of Jesus in Fremont! Also, hosting cHOP Healing Rooms! At 200 Hammond Ave, Fremont, 510 656-2335. www.ichop.org
KEY 22 INTERCESSION FOR SONOMA COUNTY & Nor CAL (formerly Sonoma County House of Prayer)
Now open every Wednesday 7 – 9pm and every Friday from 7pm to 10 pm and 3 to 7am Saturday, Santa Rosa. Check web for location. 707 344-7682. www.sonomacountyhop.com
---

BAY AREA HEALING ROOMS http://healingrooms.com/
~ San Francisco Healing Rooms
Meets 2nd and 4th Saturday from 9am to 12 noon at 1690 21st Ave, SF. www.healingrooms.com/us1832
~ cHOP Healing Rooms (Convergence House of Prayer) Fremont
Now open! on the 1st Sunday and 3rd Friday of each month from 4 to 6pm. No appt required. Register from 3:45pm to 5:30pm. At 200 Hammond Ave, Fremont.www.ichop.org. Questions: email healingrooms@icHOP.org
~ Silicon Valley Healing Rooms
at 557 Hyannis Dr, Sunnyvale. Meets 1st & 3rd Tuesdays each month at 11am to 1pm and also, 7 to 9pm. Email for info siliconvalleyhealingrooms@gmail.com  or call  650 930-6843. siliconvalleyhealingrooms.com.
~ Healing Room of Vallejo
Northbay Foursquare Church, 330 Avian Dr, Vallejo. First and Last Sat of each month at 10am to noon. 707 554-8282.
~ Milpitas Healing Rooms
3435 Birchwood Lane (Milpitas Christian School), San Jose, 1st and 3rd Sundays, 2pm to 4 pm, https://sites.google.com/site/milpitashealingrooms/
~ Redwood City Healing Rooms
At Tapestry Church, 1305 Middlefield Rd, Redwood City, on the 2nd and 4th Saturdays at 10am to noon. Call 650 861-2581.
~ Hayward Healing Rooms
At Community of Grace, 380 Elmhurst St, Hayward on the 1st Monday & 3rd Thursday at 7pm to 9pm. Call 510 783-8062 x 34. No appt necessary. Last person must be checked-in by 8:30pm. Come & meet the Great Physician! 380 Elmhurst St., Hayward. Pastors & Directors Theresa Evangelista & Debora Spotted Eagle, 510-783-8062 ext 34, nativeindianpeace@yahoo.com.
~ InSpirit Praise & Prayer Healing Room meets the 2nd Saturday monthly from 10am to 12 noon at 858 University Ave, Los Altos. (Sign in at the sanctuary of the Union Church.) A member of IAHR — The International Association of Healing Rooms. InSpiritPrayer@yahoo.com
~ Healing Rooms of Vacaville 707 344-7725.
~ Healing Rooms of Napa
The Healing Rooms of Napa Valley is reaching out to the community. Questions, or to schedule appt, or to submit prayer requests emailhealingrooms@napaarise.com, www.NapaArise.com.
~ Delta Healing Rooms
Of East Contra Costa County on Thurs nights, 6pm to 7:30pm, and First Saturday each month at 10am to noon. www.oaktreeministries.net
~ Healing Rooms of Modesto
Every 2nd and 4th Friday
http://sfhouseofprayer.org/wp-content/uploads/2013/04/san-francisco-house-of-prayer-for-all-nations-logo.png
0
0
V
http://sfhouseofprayer.org/wp-content/uploads/2013/04/san-francisco-house-of-prayer-for-all-nations-logo.png
V
2016-09-16 19:47:49
2017-03-15 21:09:33
SF September 2016 Events