SF Bay Area Christian News (* Marks new announcements)
---
As the United Nations General Assembly opened in New York on Monday, something else significant was happening in Israel:
"This is the first time that we have an American flag flying in an IDF base," Israeli Brigadier General Haimovitch said Monday, regarding the new joint military base – a base south of Beersheba with a missile defense system to intercept aerial threats.
Israeli Defense Forces Brig. Gen. Zvika Haimovich (right) and U.S. Maj. Gen. John L. Gronski sign an agreement during a ceremony at the Bislach Air Base, near Mitzpe Ramon, Israel, Monday. Israel and the United States open the first American air base in the Jewish state — a facility that will aim to bolster Israel's aerial defenses. | AP
IDF, US ARMY CELEBRATE INAUGURATION OF FIRST AMERICAN BASE IN ISRAEL – Jerusalem Post, Sept 18, 2017
"For the first time in Israel's history, the United States Army has opened a permanent base on Israeli soil, flying the Stars and Stripes inside an IDF base.
"Due to the close cooperation between us and the American forces in the field of air defense, as well as the extensive experience accumulated by the Aerial Defense Division, it was decided that the first permanent base of the American Army would be established at the School of Air Defense," Brig.-Gen Zvika Haimovitch, head of the IDF's Aerial Defense Division, stated on Monday.
"This is the first time that we have an American flag flying in an IDF base," Haimovitch said following the "historic and exciting" inauguration of the American base attended by senior American officials such as the American Defense Attaché.
The base, Haimovitch stated, "represents the long-standing partnership, the strategic commitment between the armies and the militaries of our countries" and "adds another layer to the security of the State of Israel in defending the threats of rocket or missile fire."
According to Haimovitch, several dozen American soldiers will be stationed at the permanent base in southern Israel, which the Americans and Israel have been working on for the past two years and will have all the facilities necessary for a permanent military presence.
The American soldiers, Haimovitch stressed, would be operating American systems, not Israeli ones.
While Haimovitch would not go into detail regarding whether or not the Americans would take part in any combat operations, he stated "it's much more significant than that. There's an American presence here, a military force, not civilians."
Israel and the United States remain concerned that Iran has continued to work on both its nuclear program as well as its ballistic missile program despite international criticism.
Israel's air defenses currently include the Iron Dome, designed to shoot down short-range rockets, and the Arrow system which intercepts ballistic missiles outside of the Earth's atmosphere. The David's Sling missile defense system is designed to intercept tactical ballistic missiles, medium- to long-range rockets, as well as cruise missiles fired at ranges between 40 to 300km.
In light of the growing missile threat, the two allies have worked together to develop several missile defense systems, including the Iron Dome which is one of the joint programs between Israel and the United States.
On Sunday the IDF opened a new Iron Dome battalion, adding additional defense capabilities to Israel's air defense. "This is a puzzle with a lot of parts that adds more protection. These two moves, the American base and the establishment of the new battalion, bring more capabilities," Haimovitch stated.
After a lengthy development process, and with the financial help of the United States, the Iron Dome went into service in April 2011 with its first battery placed near the southern Israeli city of Beersheba. It made its first interception of a grad rocket fired from the Gaza Strip just days later…." (cont. below)
http://www.jpost.com/Israel-News/IDF-US-Army-celebrate-inauguration-of-first-joint-base-in-Israel-505449
---
*RELEASING THE SOUND OF DELIVERANCE  Oct 26-28  Seaside
Vicki Nohrden, founder of Wind and Fire Ministries hosts guest speakers: Torrey Marcel Harper (senior leader of The Times Square Apostolic Center in New York who will lead worship ministry), Malvina Laudicina (public speaker, prophetic artist, equips people to walk in the supernatural), Stephanie Shoquist (Bay Area Regional Director of the Healing Rooms, Aglow International leader, author, BA from UC Berkeley, Fuller Seminary graduate). Thursday 7pm to Saturday 4pm at Lighthouse Full Gospel Church, 1153 Hamilton Ave, Seaside.  Register: http://www.windnfireministries.com/
---
UNBELIEVABLE WEST COAST LIGHTNING ON 9/11 Anniversary – 1,200 Strikes in San Francisco and 40,000 strikes in LA area!  Native Californians know that thunderstorms are rare on the California coast, and severe thunderstorms are "exceedingly" rare in our region.
"Nearly 40,000 Lightning Strikes Reported as Volatile Storm Moves Through So Cal; More Wild Weather Forecast" in a 24 hour period last week. http://ktla.com/2017/09/11/videos-capture-dramatic-lightning-strikes-around-socal-more-wild-weather-forecast/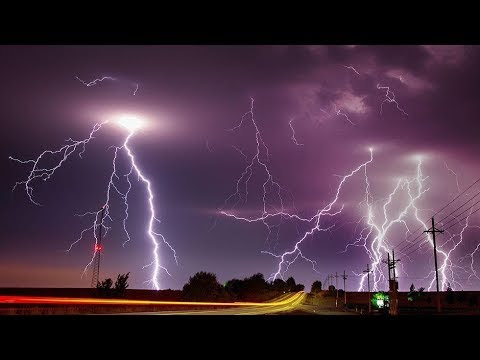 ---
*FOLSOM STREET FAIR ~ "Father, cleanse every street of San Francisco…" A member of our team led in 21 days of prayer walking San Francisco's Folsom Street. The day after his assignment ended the "freaky", breathtaking thunder clouds hit California!
"Where sin abounds, Grace does much more abound." Rom 5:20; "He who is forgiven much, loves much." "God, have transformational mercy on the Bay Area, in Jesus name."
This Sunday, a very dark event, the 34th annual Folsom Street Fair, will attract over 300,000 people to San Francisco on Sept 24th. This is a Leather event (a BDSM "bondage-discipline sado-masochist" sexual deviant event). Much prayer walking has gone on over this street in preparation for this weekend. We are praying that God takes it down from the inside out with the conversions of key individuals.
Folsom Street Fair falls during the Ten Days of Awe between Rosh Hashana and Yom Kippur this year. The Ten Days of Awe is a period of repentance and cleansing before the Day of Atonement as we entered into the year 5778 yesterday on the Feast of Trumpets.
---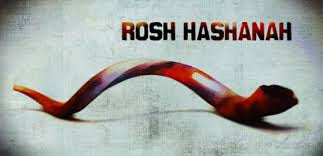 *JEWISH NEW YEAR! Today is the 2nd day of Jewish New Year, Rosh Hashana! The Feast of Trumpets.
---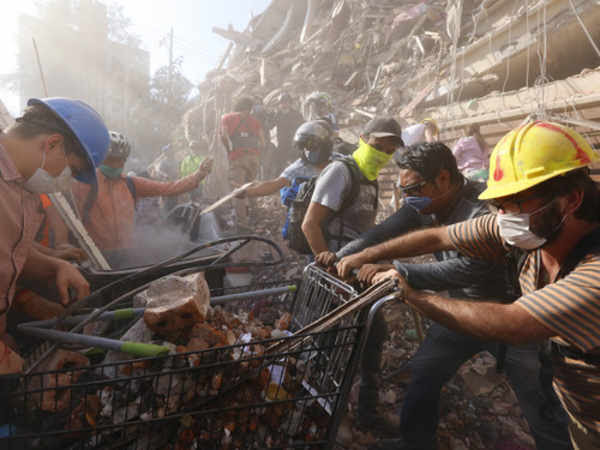 *See prophecy of Mexico Earthquake, posted in the Elijah List (bottom of page)
PUERTO RICO'S HURRICANE MARIA & SECOND DEADLY EARTHQUAKE, MEXICO
People caught in the devastation of these natural disasters need our help and our prayers. Now is the time to train for disaster relief work. Red Cross, Team Rubicon (veterans, but civilians can volunteer too) or Crisis Response International are respected volunteer agencies with online training. Red Cross pays for your flight and provides room and board on all disaster assignments.
Bay Area be generous! Donate to a charity you trust. Give today – with the compassion of God, "as you did it unto the least of these…"
"AS YOU SHOW MERCY IN THEIR TIME OF NEED, SO YOU WILL BE SHOWN MERCY IN YOUR TIME OF NEED" 
Some charity suggestions:
https://www.samaritanspurse.org/disaster/hurricane-irma/ (Franklin Graham's faith based ministry)
https://www.samaritanspurse.org/disaster/hurricane-harvey
donate.worldvision.org/hurricane-harvey-disaster-relief (faith based)
https://www.worldvision.org/disaster-response-news-stories/mexico-earthquake-facts-faqs-help
https://criout.com, Crisis Response International (faith based)
http://www.redcross.org/donations/ways-to-donate
(The last two organizations are not faith based but do an excellent job. Team Rubicon has 30,000 volunteer military veterans.
Red Cross is currently responding to all the fire disasters (8.5 million acres burned in 9 western states this year) as well as to the Hurricanes and the Mexico Earthquakes.)
---
AWAKEN THE DAWN & RISE UP ~ THECALL America's Tent of Meeting  Oct 6-9  Washington DC
America's Tent of Meeting ~ 50 Tents. 50 States. One Voice.
Hope is rising in America. We can and will turn back to God. Lou Engle says, "This may be the most decisive moment in the history of America as a last stand against unrighteousness. Can a nation be saved in a day? Yes, when women pray! In the 1960s-70s, a million mothers cried out to God for their lost children, and mass salvation broke out. Once again, women must birth a sweeping new Jesus Movement, rising up in the nation as great evangelists and spiritual mothers to turn us back to God."
Register for FREE then book a flight!  https://www.thecall.com/riseup/
LOU ENGLE asks you to SIGN THE PETITION. SPREAD THE WORD. END ABORTION at:
https://www.themoraloutcry.com/#petition
WHAT IF A MASSIVE MORAL OUTCRY EMERGES FROM THE AMERICAN PEOPLE? In the 1992 landmark case Planned Parenthood v. Casey, the US Supreme Court had an opportunity to reverse Roe v. Wade, and its companion Doe v Bolton. In conference the justices voted 5-4 to overturn Roe and Doe, but at the 11th hour before the opinion was released a centrist coalition of moderate judges – including Justice Kennedy who switched his vote – was formed to write a compromise that would weaken the Roe and Doe decisions, but still leave abortion as the law of the land.
---
SEE YOU AT THE POLE  Wednesday, September 27  Flag poles 7am everywhere across America!
Fix Our Eyes Heb 12:2. See You at the Pole™ is a global movement of prayer which is student-initiated, student-organized, and student-led. It revolves around students praying together on the fourth Wednesday in September, usually before school and usually at the school's flag pole. It involves student in elementary schools, middle/junior high schools, high schools, and colleges/universities across the globe. Adults often pray in support of the students on campus by gathering nearby, at their places of work or worship, or at city halls. http://syatp.com/
---
FAITH AND WORK SUMMIT – TBC Large Group Gathering next Saturday! Sept 30  Jubilee, San Jose
Many Christians – from the CEO to the teacher to the stay-at-home mom—may not realize how their work intersects with their faith. We compartmentalize our faith to Sunday morning and see the rest of our week as having little to do with our walk with God.
Scripture makes no division between the sacred and secular parts of our lives. It's time to start viewing your workplace as your mission field and realize that there is no difference between the sacred and the secular!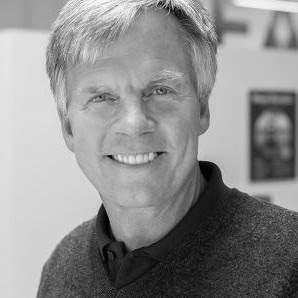 Join us for an interactive morning with Ron Johnson, David Miller, and Dave Gibbons as they discuss the importance of work as an integral part of our worship of God. Learn practical insights about integrating faith and work from both the classroom and the boardroom.
This event is for Pastors, Marketplace leaders, and those interested in learning more about Faith and Work. Targeted workshops will ensure that each attendee receives a valuable and experience. Saturday, Sept 30, at 8:30am -12:30pm at Jubilee Christian Youth Center (Urgency Bldg), 161 Nortech Pkwy, San Jose. Register at: http://www.tbc.city/largegroupgathering?mc_cid=ad666f961a&mc_eid=208d96d51c.  More info for Transforming The Bay With Christ: http://www.tbc.city/
---
YWAM SAN FRANCISCO COMMUNITY NIGHT tonight! Friday, 9/22  SF
At 7pm, Doors open at 6:30pm
COMMUNITY MISSION MENTALITY: evangelism for the everyday person. Join us for a night of inspiration and learning about sharing our faith. Pastor Rondale Terry will be sharing his stories of God's interruptions and opportunities. He will also be giving us practical ways to share our faith with any and everyone we meet.
Pastor Rondale Terry has served as the dean of student Ministry at SUM Bible College and Theological Seminary from 2012–2017. He now serves as the lead pastor of Romans Six:13 Church in Oakland. RSVP at https://www.facebook.com/ywamsanfrancisco
---
*EXPONENTIAL WEST 2017 – DREAM BIG  Oct 2-5  Los Angeles
Join thousands at the largest annual gatherings of church planting leaders on the planet! Exponential events are designed to equip you and your team to discover your pathway to Level 5 multiplication. Our East and West locations are larger, full-service events with thousands of attendees, 100+ speakers, 20+ tracks, and 150+ workshops. The Exponential 2017 Theme book:
Championing Church Planting and Multiplication, Exponential is a growing community of leaders committed to accelerating the multiplication of healthy, reproducing faith communities. At Mariners Church, Irvine. Register $229 ($99 spouse): https://register.exponential.org/2017west/
---
*EXPONENTIAL – Bay Area Regional  Oct 25-26  San Jose
Invest in you top leaders now! Give them the gift of transformative time together at this 1.5 day at the Exponential Conference. Ten national speakers. Five Main Sessions, Free equipping labs (optional sessions of 2.5 hours of FREE training before the main conference!) Buy 5, get 5 tickets free makes it easy to bring you entire team. Register $139 (or $70 a person for team of ten): https://register.exponential.org/bay-area-regional/
---
ANALOG EVENT (for Bay Area Christian Technologists & Entrepreneurs) Oct 5  Silicon Valley
Join us for an evening with entrepreneur and sociologist Kevin Adler, sharing his goal to reunite 1 million displaced people by 2021 and show the world that social media technologies can be used for social good.
Kevin is the founder and CEO of Miracle Messages, a nonprofit that reconnects people living on the streets with their loved ones, through short video messages and social media. To date, Miracle Messages' global network of volunteers have reunited over 50 people with their loved ones, 15 of whom are now in stable housing or living with family.
Every part of the the Miracle Messages system is volunteer led; from capturing stories, locating families and engineering the technology that supports the ministry. Learn how it all works and see if God moves you to get involved.
SPECIAL PRESENTATION
We'll also hear from a local Entrepreneur in Residence at a Palo Alto church that is converting their facility into a unique faith-based incubator that provides spiritual formation and business services for entrepreneurs to co-create the innovation needed for the Kingdom.
Location: (TBA soon)
Networking starts at 6:30pm
Introduction, testimony and special presentation start at 7pm
Kevin's talk should begin around 7:30pm
RSVP: https://www.meetup.com/preview/Bay-Area-Christian-Technologists-and-Entrepreneurs/events/243184788
---
FIRST NATIONS GATHERING  Oct 6-8  Vacaville
Register: http://missionvacaville.org/events/
---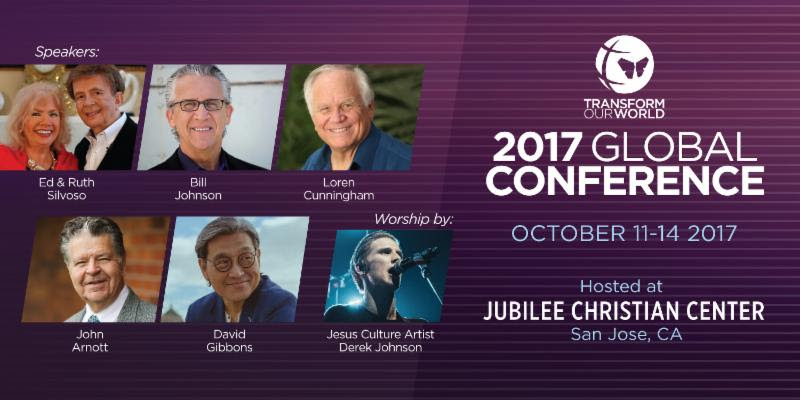 Save the date…you don't want to miss this!
2017 TRANSFORM OUR WORLD CONFERENCE Oct 11-14  Jubilee San Jose
Loren Cunningham (founder of YWAM – Youth with a Mission), John Arnott (Senior Pastor over the Toronto Blessing & Catch the Fire) and Bill Johnson (pastor/author from Bethel, Redding). Hosted by Ed Silvoso and the Transform Our World team. https://transformourworld.org
---
IGNITE LIFE FALL FUNDRAISER  Oct 12
Ignite your passion and celebrate how your support can make a difference in the lives of women, men, students, and families in the Bay Area and beyond! Get an inside look at your impact! See a live ultrasound, meet staff and volunteers, and explore our interactive program exhibits – HOPE, RealTalk, and Campus Outreach. Admission is free with general seating. From 5:30pm to 9pm at the Computer History Museum, 1401 North Shoreline Blvd, Mountain View. Please RSVP by registering online before Friday, October 6th. For more information contact us at events@realoptions.net or call 408-229-9836. https://www.friendsofrealoptions.net/page/63-ignite_home/
EVENT SCHEDULE:
5:30PM-7PM | Food Stations, Photo Booth, and Interactive Program Exhibits
7PM-7:15PM | Raffle prizes followed by Welcome and Prayer
7:15PM-8PM | Outcomes,Vision, and Testimonials – Valerie Hill, CEO, RealOptions
8PM-9PM | Guest Speaker – Chip Ingram, Senior Pastor, Venture Christian Church
---
*LIFE: THE GIFT THAT KEEPS ON GIVING – 31st Annual Banquet  Oct 21  Santa Clara
Register $60: www.jdwcenter.org.
---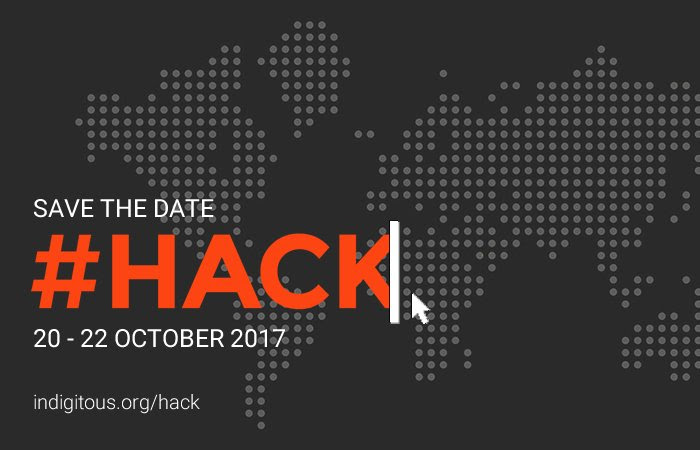 KINGDOM-MINDED HACKATHON  Oct 20-22  Several locations
Join us in October for this year's Kingdom-minded hackathon. We already have several locations around the Bay Area that will be participating virtually in the Indigitous #Hack global missional hackathon. We have initial commitments from churches in: Fremont, Palo Alto, Mountain View and Campbell, and we'd love to have more! If you would like to learn more about your church hosting a group of developers, designers and entrepreneurs for this event, just reply to this email indicating as such. To attend, please RSVP today about your interest in participation and we will followup with additional information as the date gets closer. https://www.meetup.com/preview/Bay-Area-Christian-Technologists-and-Entrepreneurs/events/243191797
---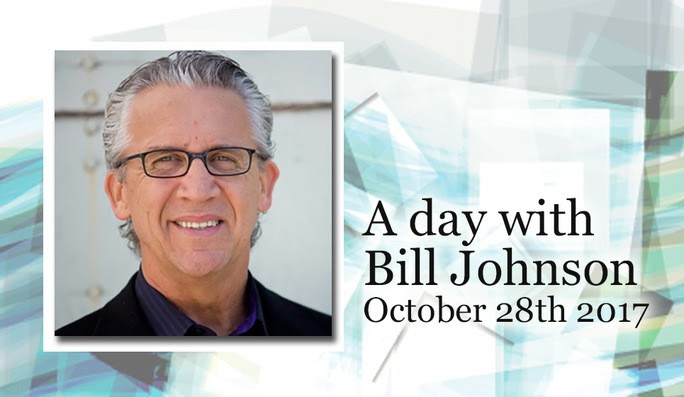 *A DAY WITH BILL JOHNSON  10/28  Vacaville
Bill Johnson is a fifth-generation pastor with a rich heritage in the Holy Spirit. Together Bill and his wife Beni, serve a growing number of churches that have partnered for revival. This leadership network has crossed denominational lines, building relationships that enable church leaders to walk successfully in both purity and power. Bill believes that healings and miracles are becoming normal today. Many visit Redding weekly, hoping that God will touch them. Many leave well and whole. Jesus did not heal everyone alive in His time, He did heal everyone who came to Him. His is the only standard worth following. From 10am to 4:30pm at 6391 Leisure Town Rd, Vacaville. Register $39: http://missionvacaville.org/event/929142-2017-10-28-a-day-with-bill-johnson-conference/

---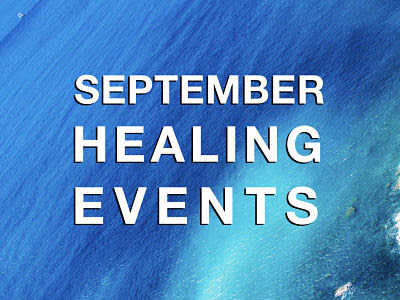 DR SUSAN RICHARDS HEALING EVENTS for September ~
Saturday Sept 23 12pm-4pm (12-1 optional)
Internship Training by Dr Susan Richards M.D. for Medical Ministry
All are welcome- Registration Required. Visit www.medschoolhealing.com to register Mid Peninsula
Location given after registration
Sunday, Sept 24 7pm
Women's Healing Event Cubberley Community Center, 4000 MiddleField Rd. Palo Alto, CA H-1 Lecture Room
Parking is available next to the room or in the main parking lot
Monday Sept 25 7pm
Healing Event in Mountain View, 114 Flynn Ave, Mountain View
The meeting room is near the front of the building and the door will be open
Friday, Sept 29 7pm
Star of David Health & Wellness Training Event with Dr. Richards & Medical Ministry, 151 Bernal Rd, #9 (upstairs) San Jose
Saturday, Sept 30 7pm
Cubberley Healing Event, 4000 MiddleField Rd. Palo Alto, CA H-1 Lecture Room
---
FREE CHAPLAINCY TRAINING Sun Nov 5  San Jose
Correctional Institutions Chaplaincy: 3,500 men and women are incarcerated in Santa Clara County jails on any day. The average inmate's stay is six months, with some staying 8 – 10 years. To serve their spiritual needs, CIC Ministries trains teams of volunteers to conduct Bible studies, group classes, worship services, and one-on-one pastoral counseling inside county jails.
The Santa Clara County Sheriff's Department & the Probation Department invite us to do ministry, and as invited guests, we must work harmoniously with the staff, following all rules and regulations. CIC works with about 300 volunteers from a variety of faith communities, denominations, languages, cultures, races and styles of worship. Our agreement with the Sheriff's Department and the Probation Department is that religious volunteers will be completely trained and competent to provide chaplaincy ministry in their facilities. https://sites.google.com/cicministries.net/welcome
---
---
*Do you, or someone you know have a pornography addiction? Help is here. A Recovery Tool for the Digital Age – rTribe App
R TRIBE from your app store – Help for all kinds of addictions including pornography (an app built by addicts, for addicts). Download free. A confidential Daily App for Recovery from Addiction. For the first time, stay connected to your friends, track your recovery, and learn what it takes to find freedom. Our team of experts has over 20,000 hours of experience in recovery, therapy, and healing from a drug, pornography, gambling or alcohol addiction. https://www.rtribe.org/
---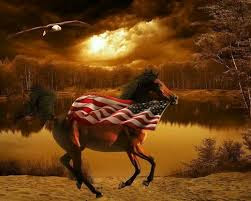 WANT TO RUN FOR OFFICE?
Have you ever considered running for an elected office? It might not be as hard as you think – we can help you. Transforming the government in Silicon Valley requires believers in office who hear from the Lord. If the Lord is speaking to you about running for a non-partisan office in 2018, 2020 or beyond, please contact Jan Soule, President of the Silicon Valley Association of Republican Women at jansoule@svarw.com or call 408-717-0614. Non-partisan offices include school boards, city and town council, special districts (like water & hospital).
---
PRAYER CONFERENCE CALLS you can join!
*New! TUESDAY all day PRAYER FOR CALIFORNIA with Maryal Boumann and others
Please call in anytime to the Weekly TUESDAY CALIFORNIA WATCHMAN CALL beginning at 4am and goes until midnight…every hour there is a Facilitator who is either a California Pastor, a Ministry Leader, a Church Prayer Leader, or a House of Prayer Leader. Dial (605) 475-3250 Code: 988669# (Note: There are a few hours available to adopt if you, your church or ministry are interested. Please email me and I'll send information as we stand in the gap and build a wall. maryal@innercite.com
PRAY FOR CALIFORNIA CALL! Monday thru Friday at 6 am to 7 am. Dial 712-770-4340, then code 542277# (*6 to mute/unmute).
NATIONAL STRATEGIC PRAYER CALL!  A 24-hour prayer call continues daily. Join this powerful National Prayer Conference call any time night and day! Dial 712-770-4340, then code 543 555# (*6 to mute/unmute).
PRAYER SURGE NOW! – Invitation to Saturday Morning Prayer Sessions
At 4:30 am to 8 am (Pacific Time). Call 712-432-0075, then access code 6149782# (*6 to mute)
www.nationalhighwayofprayer.net. Facilitator, Dai Sup Han ~ A National Prayer Conference Call. For details: http://prayersurgenow.blogspot.com/.
PRAY CALIFORNIA CONFERENCE CALL every Wednesday noon
Join Maryal Boumann on a POWERFUL prayer call for California every Wed at 12 noon. Dial 712-432-0075, then access code 503 7802#. www.praycalifornia.org
THE PERSECUTION WATCH 6PM every Tues, Thurs, Saturday.
Join Blaine Scogin in a nightly prayer call to pray for the Persecuted Believers around the world. At 6 pm (Pacific) each night dial 712 775-7035 then code 281207#.
AGLOW INTERNATIONAL weekly Monday prayer call 7pm (Pacific)
Join by dialing (712) 432-3066, then code 754058. "Blow the trumpet in the land…" Jeremiah 4:5. Aglow International has an Islam Mandate and an Israel Mandate to pray. Join, AS ONE, as a global voice of prayer on this timely call.
ARISE AND BUILD with Vicki Nohrden 5:15 am Thursdays
Every Thursday morning at 5:15 am join a PRAYER Conference Call with Vicki Nohrden. Dial 712-775-7031, access 379503809 #. Press *6 to mute until you are ready to pray.
INTERCESSORS FOR AMERICA
Weekly prayer for the nation; monthly first Friday Fast; connect with a prayer group, receive e-alerts focusing on critical national issues for prayer. https://www.getamericapraying.com/gap
NDP Watchmen of the Night – 2 hour nightly prayer call in affiliation with National Day of Prayer. Dial 712 432-0075, then code 496-1322# 7 nights a week from 7 to 9 PM (Pacific Time). Also, join Sue Landry each morning Monday thru Friday at 7:11am to 8am. Join for all or part of the time. http://www.nationaldayofprayer.org/
PRAYER SURGE NOW! – Prayer Conference Call every Sat at 4:30am to 8am with Dai Sup Han. Huge variety of guests each week. Call 1-712-432-0075, access code 6149782#. www.prayersurgenow.net
REPENTANCE AND RESTORATION PRAYER CALL – Daily nationwide prayer. Deep repentance and beautiful prayers are being lifted up in hopes of a release of the Spirit of God for a Great Awakening in America! Mon thru Sat from 8:30am to 9:00am. Sundays at 3:30pm to 4:00pm. Dial 712 432-1699 Access Code 338083#. Contact: Judy Garlow Wade: Prayer Coordinator:
TRANSFORM OUR WORLD PRAYER CALL every Thursday Noon
Join Ted Hahs of Transform Our World for a weekly prayer call every Thursday noon. Dial 712-775-7035, then code 396710#. Then star 6 to mute. https://transformourworld.org/
---
EAST BAY PRAYER FURNACE  Dublin/Pleasanton Area
East Bay Prayer Furnace has entered into a new rhythm of meeting with weekly times of encountering God, interspersed with a once-a-month fellowship meal at a home, and a once-a-month wholescale gathering at Rheem Drive, where Jim Stilwell will join us from Sacramento and preach/teach/update. Find info at: http://www.eastbayprayerfurnace.org/
Hayward Prayer Gathering Open every 3rd Monday monthly from 7pm ot 10 pm at community of Grace, 380 Elmhurst St. Hayward. 510-303-7203, http://www.icgrace.org/
NAOS House of Prayer Berkeley
Meets for prayer Monday thru Friday 7 to 9pm each evening. At 2239 Dwight Way, Berkeley. (Please knock if door is locked.) Info: http://naoshouseofprayer.org/, office@naoshop.org.   
SF HOP every Wed & Friday  San Francisco
San Francisco House of Prayer for All Nations meets Wednesdays at 9pm to 2am, and a Shabbat Watch of the Lord each Friday evening at 6 pm to Saturday 3 am. Located at the Sunset Bible Church on the corner of 1690 21st Avenue & Moraga. Join the San Francisco House of Prayer for All Nations this week (free parking at Chase Bank on 19th Ave & Noriega). http://sfhouseofprayer.org/
SF HOUSE OF PRAYER PRAY & GO every Tues night  San Francisco
Luke 4:18 Outreach Ministry. "Spiritually hungry people sit with us for a free 'Destiny Reading'. The Holy Spirit is always there to speak to hearts, heal, and deliver." Contact Michael for place & time. 415 374-4025. http://sfhouseofprayer.org/
SAN MATEO GLORY CLOUD HOUSE OF PRAYER  5pm Sundays
Call 650-483-3366 for directions.
SUNNYVALE HOUSE OF PRAYER 7:30 pm Tues Evenings
Call 408 732-5422 for directions.
EAST BAY PRAYER FURNACE 
Find times/locations at http://www.eastbayprayerfurnace.org, https://www.facebook.com/EBPrayerFurnace
CONVERGENCE HOUSE OF PRAYER Fremont
Open for Prayer 50 hours a week! Encounter God. Come join us as we declare the worth of Jesus in Fremont! Also, hosting cHOP Healing Rooms! At 200 Hammond Ave, Fremont, 510 656-2335. www.ichop.org
KEY 22 INTERCESSION FOR SONOMA COUNTY & Nor CAL (formerly Sonoma County House of Prayer)
Now open every Wednesday 7 – 9pm and every Friday from 7pm to 10 pm and 3 to 7am Saturday, Santa Rosa. Check web for location. 707 344-7682. www.sonomacountyhop.com
---
AGLOW INTERNATIONAL Bay Area Meetings
Silicon Valley Aglow  San Jose:
Contact: Carolyn Scheppler 408-691-6666 ~ 3rd Monday, Speaker Meeting 10:00 AM at Denny's Restaurant, 1140 Hillsdale Ave, San Jose. Also 2nd Thursday, Prayer & Soaking. Call for info.
San Rafael Community Lighthouse:
Contact: Ann 415-456-4782 ~ 2nd Saturday, 10 AM. At Victory Christian Center, at Harbor Center, 555 Francisco Blvd, Suite 15, San Rafael.
Salinas Aglow:
Contact: Carol 831-756-7070 ~ 3rd Thursday, Speaker Meeting 6:30 PMBagel Corner818 Park Row Place, Salinas
San Jose Evening Spanish Couple Lighthouse:
Contact: Ricardo & Margarita 408-622-1318 ~ 4th Saturday, 6:00 PM. At Denny's Restaurant1140 Hillsdale Ave, San Jose.
Central San Jose Prayer:
Contact: Julia 408-506-1466 ~ 2nd Saturday, 10:00 AM. Please call for info.
East San Jose Morning:
Contact: Maria 408-401-5515Every Monday, 9:00 AM. Please call for info.
Gilroy Spanish Neighborhood Prayer & Outreach Lighthouse:
Contact: Carmen 408-607-6810 ~ 1st & 3rd Saturday, 11:00 AM. Please call for info.
San Jose Workplace Diamonds Lighthouse:
Contact: Julia 408-506-1466 ~ Every Thursday, 12:00151 W. Mission Re-EntrySan Jose.
Mountain View Community:
Contact: Stephanie 650-930-6843 ~ 2nd Friday, 9:45 AM. First Presbyterian Church 1667 Miramonte Ave.Mountain View
Fremont Community:
Contact: Lorraine 510-797-8250 ~ 2nd Tuesday, 10:00 AM. Hope Lighthouse36883 Niles Blvd. Fremont.
San Jose Spanish Aglow:
Contact: Rachel 408-370-8425. Please call for info.
Monterey Aglow Lighthouse:
Contact: Cathryn 831-394-4192 ~ Thurs 5:30 to 8:30 PM. Worship/Soaking & Intercession (call first)
Santa Cruz Prison/Jail Ministry:
Contact: Lynn 479-1881. Please call for info.
San Jose Elmood Jail Ministry and Prayer Meeting for Families of the Incarcerated:
Contact: Rachel 408-370-8425 ~ 4th Thursday, 7:00 PM. Cathedral of Faith Church, San Jose.
---

BAY AREA HEALING ROOMS http://healingrooms.com/
~ San Francisco Healing Rooms
Meets 2nd and 4th Saturday from 9am to 12 noon at 1690 21st Ave, SF. www.healingrooms.com/us1832
~ cHOP Healing Rooms (Convergence House of Prayer) Fremont
Open +on the 1st Sunday and 3rd Friday of each month from 4 to 6pm. No appt required. Register from 3:45pm to 5:30pm. At 200 Hammond Ave, Fremont. www.ichop.org. Questions: email healingrooms@icHOP.org
~ Silicon Valley Healing Rooms
New times TBA  siliconvalleyhealingrooms.com.
~ The Healing Rooms of Santa Cruz County are open the 1st Saturday monthly, from 12 to 2 pm, at Mid-County Senior Center, 829 Bay Ave, Capitola.
The HOP Intercessor Team of Santa Cruz County meets weekly in Aptos from 6:30 to 8:30 pm. Contact for location: 831-531-8377. Info: http://www.healingroomsscc.org/
~ Milpitas Healing Rooms
3435 Birchwood Lane (Milpitas Christian School), San Jose, 1st and 3rd Sundays, 2pm to 4 pm, https://sites.google.com/site/milpitashealingrooms/
~ Redwood City Healing Rooms
At Tapestry Church, 1305 Middlefield Rd, Redwood City, on the 2nd and 4th Saturdays at 10am to noon. Call 650 861-2581.
~ Hayward Healing Rooms
At Community of Grace, 380 Elmhurst St, Hayward on the 1st Monday & 3rd Thursday at 7pm to 9pm. Call 510 783-8062 x 34. No appt necessary. Last person must be checked-in by 8:30pm. Come & meet the Great Physician! 380 Elmhurst St., Hayward. Pastors & Directors Theresa Evangelista & Debora Spotted Eagle, 510-783-8062 ext 34, nativeindianpeace@yahoo.com.
~ InSpirit Praise & Prayer Healing Room meets the 2nd Saturday monthly from 10am to 12 noon at 858 University Ave, Los Altos. (Sign in at the sanctuary of the Union Church.) A member of IAHR — The International Association of Healing Rooms. InSpiritPrayer@yahoo.com
~ Healing Rooms of Vacaville 707 344-7725.
~ Healing Rooms of Napa
The Healing Rooms of Napa Valley is reaching out to the community. Questions, or to schedule appt, or to submit prayer requests email healingrooms@napaarise.com, www.NapaArise.com.
~ Delta Healing Rooms
Of East Contra Costa County on Thurs nights, 6pm to 7:30pm, and First Saturday each month at 10am to noon. www.oaktreeministries.net
~ Healing Rooms of Modesto
Every 2nd and 4th Friday
---
IDF, US ARMY CELEBRATE INAUGURATION OF FIRST AMERICAN BASE IN ISRAEL – Jerusalem Post, Sept 18, 2017
(continued) "The Iron Dome is able to calculate when rockets will land in open areas, choosing not to intercept them, or towards civilian centers. It has since been used during two military operations against Hamas, and since its first deployment has intercepted roughly 85 percent of projectiles fired toward Israeli civilian centers, changing the face of battle between Israel and her enemies.
The Rafael-built system carries 24 pounds of explosives and can intercept an incoming projectile from four to 70 kilometers away and Israel Aerospace Industries Ltd., which produces the radar system for the Iron Dome system through its ELTA division, has reported sales of it to various armies around the world.
According to an August report by Defense News, Israel's state-owned Rafael Advanced Defense Systems, the main contractor of the Iron Dome system, and Raytheon, its US partner for Iron Dome production, are working to transform the Israeli interceptor into an American system to use for the defense of forward-deployed US forces.
"The minute that the US decides to procure Iron Dome, we will transfer all the knowledge and production file to Raytheon," Yosi Druker, head of Rafael's Air Superiority Systems division was quoted by Defense News as saying, adding that the system would be fully produced in the United States.
Israel continuously improves the technology behind the country's anti-missile systems and last April the Israel Missile Defense Organization, responsible for the development of Israel's multi-layered defense system in conjunction with Rafael, carried out a number of experiments using American-made components in the course of the missile interception tests for the first time.
The experiments, which were conducted in the south of the country, focused on the use of the "Tamir" interceptor, produced by both the United States and Israel, and its ability to intercept a number of targets fired simultaneously at different ranges."
http://www.jpost.com/Israel-News/IDF-US-Army-celebrate-inauguration-of-first-joint-base-in-Israel-505449
---
Prophecy: August 27, 2017 Prophetic Word Given by Pastor Hank Kunneman 
Note from Hank Kunneman:" As we continue to pray for those affected by the earthquake in Mexico, we are posting this excerpt again from a prophecy a few weeks ago. With these terrible casualties and so many suffering it's a call to pray, pray, pray! We believe this prophetic word gives us some prayer direction and insight into God's plan for the good that will arise from the turmoil. To our brothers and sisters in Mexico, our hearts are stretched out toward you! The ground will shake in Mexico that will bring new leadership and a great reform."
Hank Kunneman – August 27, 2017 
"The ground will shake in Mexico and it shall be reported, "Why is the soil of this country shaken?" Because, God says, "There is a tremendous reform that shall come out of Mexico, and I'm going to deal with the corruption, the dishonesty, the lewdness that has come out of you and your government. "I'm going to do something very unusual where I will raise up leadership. A new leadership shall arise out of you, Mexico, and it shall be a leadership that will say, 'We shall remove the waste places, we shall remove the corruption from our midst, and we shall join our hands to the man and with the land to our north.' "Then watch, there shall be a cord of three strands that will be suddenly established between Mexico to you, United States, and you, Canada…and it shall be North America the Great!"
Source: The Elijah List To receive daily, encouraging prophetic emails from The Elijah List:  http://elijahlist.com/subscribe
http://sfhouseofprayer.org/wp-content/uploads/2013/04/san-francisco-house-of-prayer-for-all-nations-logo.png
0
0
V
http://sfhouseofprayer.org/wp-content/uploads/2013/04/san-francisco-house-of-prayer-for-all-nations-logo.png
V
2017-09-25 20:22:36
2020-10-17 10:46:25
Sep 2017 SF Events