Cindy Jacobs Prayer Alert:

Dear Intercessors,
This morning I awakened deeply disturbed in my spirit that Satan was planning something big concerning terrorism in America. Other people have written me concerning possible suicide bombers. Pray against racial tensions exploding.  It seems the heavens are very violent now after the elections.
Let's put shields up over our nation! Please pray especially for playgrounds, schools, and places where people publicly gather. Also pray against attacks on military bases and police stations as well as federal buildings.
We know that God is faithful to expose every secret and hidden plot when we pray.
Standing in the gap!
Cindy Jacobs
11/14/14
---
Healing from the Traumas of War and Life ~ Sat, Jan 24, 2-6 PM
Know some "wounded warriors" traumatized from recent wars, or Viet Nam vets who could benefit from this? Bring them!
For any victims of PTSD….
*HEALING THE WOUNDS OF WAR & LIFE
Jan 24
 The Mission Vacaville
The Healing Rooms of Vacaville host
Dr. Mike Hutchings
, director of the
Global School of Supernatural Ministry
, under the leadership of Randy Clark.
Dr Mike Hutchings
is a highly skilled Licensed Bahavior Therapist with effective treatment for those suffering with PTSD. This free 4-hour seminar presents an alternative model of treatment that centers around healing prayer. Counseling Professional, Medical Personnel, Pastors, Prayer Ministers, as well as those who are suffering symptoms of PTSD are welcome to attend this seminar. At
2-6pm
at 6391 Leisure Town Road, Vacaville. View videos of Veterans receiving healing at: 
http://globalawakening.com/news-general/381-veterans-day-message
A Word from Global Awakening:
"Post-Traumatic Stress Disorder, PTSD, has become a household name in recent years primarily due to the wars the United States has been involved in since Vietnam. The horrors of the 9/11 event in 2001 created a greater awareness of the reality of the effects of trauma in our society. Historically, it is recorded that the relatives of those who returned from battle have noticed a change in their behavior and attitude. In World Wars I and II, it was diagnosed as "shell shock" or "battle fatigue". These symptoms can happen at any age or with any gender and can also be present in those who have not gone to war. PTSD symptoms do not always occur right after the event, but can take up to three or more years to become noticeable.
PTSD is a type of anxiety disorder that changes the body's response to stress, affecting the hormones and chemicals that carry information between the neurotransmitters in the brain and body. The exact cause of PTSD is unknown, but there are certainly psychological, physical, social and spiritual factors involved. Having a history of trauma may increase the risk for experiencing PTSD after a traumatic event.
A brief description of what occurs in a person suffering from PTSD:
The person witnesses a catastrophic event, or experiences personal trauma
The mind cannot cope with what it has witnessed or experienced
The body reacts physically under the duress of the trauma
The soul receives emotional scars
The mental trauma is a total body reaction to the horror
The person suffers from emotional, physical and spiritual distress
Those that seem to suffer the most from PTSD are veterans returning from war. While there are many recovery programs and counseling options provided by the government, most medical and psychology professionals will admit that they have not been able to find a cure for PTSD. These professionals can only offer medication and coping skills to these victims of trauma.
We, at Global Awakening, believe that everything happens for a reason, but also that God does not want people to live a life of suffering. Isaiah 61 declares this about Jesus' ministry:
"The Spirit of the Lord GOD is upon me,
Because the LORD has anointed me
To bring good news to the afflicted;
He has sent me to bind up the brokenhearted,
To proclaim liberty to captives
To grant those who mourn in Zion,
Giving them a garland instead of ashes,
The oil of gladness instead of mourning,
The mantle of praise instead of a spirit of fainting
So they will be called oaks of righteousness,
The planting of the LORD, that He may be glorified."
And freedom to prisoners;
Since 2012, ministry teams with Global Awakening have seen a number of breakthroughs in prayer ministry for those who suffer with PTSD, particularly among military veterans. There have been people whose lives have been completely transformed by being healed. Mike Hutchings, Director of Global School of Supernatural Ministry and Christian Healing Certification Program, has seen a 75% success rate in praying for veterans with emotional, spiritual and physical healing following these times of prayer. Mike is currently in the Doctor of Ministry program at United Theological Seminary and is writing a dissertation titled "Treatment of PTSD Through Spiritual Intervention Strategies." There is a developing model of prayer ministry for trauma victims that are available to anyone who has a heart to see these dear people come to freedom in Jesus Christ. While medical and psychological professionals are doing their best to help victims treat and cope with this disorder, we at Global Awakening are seeing healing and freedom by the power of the Holy Spirit.
We are currently collecting video and written testimonies of those who have received healing from PTSD and joining with other ministries who have experience in this area.
One of the most dramatic testimonies comes from Adrian Pruitt, who received healing at the 2013 Healing School at Bethel Church, Redding. His testimony can be seen at ourGlobal Awakening website or on YouTube with the title "Man Healed of PTSD".
As we honor our veterans and soldiers on Veterans Day, let us pause to give thanks and lift up a prayer for those who return from war but are still suffering from the effects of their service. May God release an army of prayer ministers to release healing, freedom and restoration to all who suffer from the effects of trauma and may their testimonies become trophies of God's grace to bring glory to the name of Jesus.
"For I know the plans I have for you," declares the Lord, "plans to prosper you and not to harm you, plans to give you hope and a future." Jeremiah 29:11
"Come to me, all you who are weary and burdened, and I will give you rest. Take my yoke upon you and learn from me, for I am gentle and humble in heart, and you will find rest for your souls. For my yoke is easy and my burden is light." Matthew 11:28-30
http://globalawakening.com/
---
*CITY TEAM San Jose ~ Over 2500 People are Expected this Holiday!
"Can you believe that we are ONLY 1 WEEK AWAY from our Annual Thanksgiving Food Box Distribution and holiday meals at Cityteam San Jose! The Thanksgiving Holiday always provides us such an amazing opportunity to reach out and care for low-income families, the elderly and those struggling with homelessness and addiction.  A big "THANK YOU!" to everyone that has donated to support this important event."
"However, we are short on non-perishable food items and turkeys (1000 turkeys, 1000 boxes of stuffing, 1000 cans of vegetables, 1000 of seedless cranberries) for our Thanksgiving Food boxes.  We want to make sure all the families are cared for before Saturday, November 22nd."  https://www.cityteam.org/turkeydrop/
*TURKEY DINNERS to Round Valley Tribal Community, Covelo
Join 6th Annual Thanksgiving Outreach to 200 families sponsored by Singing Feather Ministries & Cindy Butow. They are half way to their goal of $5,000. Donate at: http://www.gofundme.com/dm55h0
---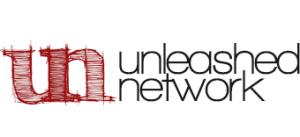 Save the date for Pastors & Leaders…

1.15.15
PERMISSION – An Unleashed Conference  Thursday, Jan 15
No South bay Pastor would want to miss this! Culture, Compassion and the Church. "Insanity is doing the same thing over and over again and expecting different results." Albert Einstein. Here are a few reasons why we think we need to rethink church:
1) Statistically, the church in the Bay Area has a faint heartbeat. We are well under 5% "churched" in a combined area that is over 7.5 million people.
2) Existing churches are in an emerging and traditional clash
3) Pastors/leaders need encouragement, networking, and resources.
From 9am to 4:30pm at 1735 Saratoga Ave, WestGate Church. Early registration $69 by Dec 1st, $89 afterward. http://unleashednetwork.org
---
SF HOP POWER EVANGELISM MINISTRY & OUTREACHES Nov 14-18
With Don Pirozok & Team! Don Pirozak is a seasoned evangelist who has helped start hundreds of house churches going door to door in the Pacific Northwest, Texas, Minnesota, and other places.  He works with local congregations to equip believers in taking the gospel to the lost. Join with the San Francisco House of Prayer at 1690 21st Ave, SF.  More info at: http://sfhouseofprayer.org/newsletter-archives/
---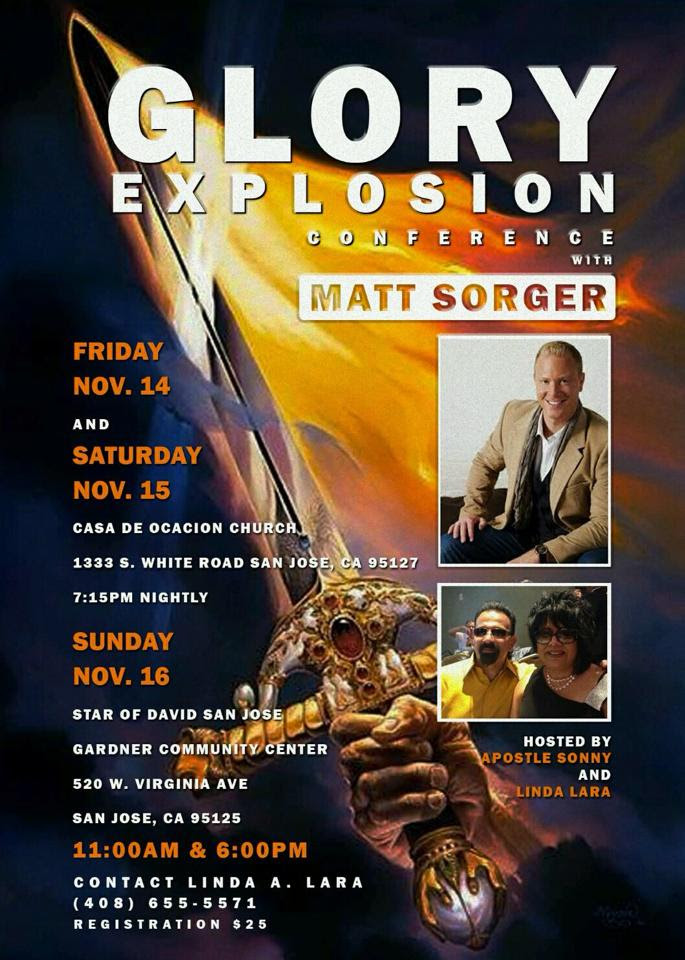 MATT SORGER ~ GLORY EXPLOSION now Fri/Sat/Sun Nov 14-16  San Jose
Sonny and Linda Lara of Star of David host Matt Sorger Sunday 11am and 6pm at the Gardner Community Center, 520 W. Virginia Ave, San Jose.
---
*ONETHING 2014 Kansas City  Dec 28-31
Special guest vocalist/songwriter from San Diego, Phil Wickham, at International House of Prayer Kansas City. "Until the Fame of Jesus Fills the Earth". Register or watch live stream at: http://www.ihopkc.org/
---
*VELLO VAIM  Nov 15-16  SF
A Place to meet Jesus hosts prophet Vello & Ingalill Vaim speaks at 7:30 pm Sat & Sun evenings at 1970 Ocean Ave, SF.

*SKRIP WEST COAST TOUR tomorrow 11/16 San Jose
Rise Above Republic hosts rapper Skrip from Chicago. FREE event starts at 6pm at 801 Hellyer Ave (for youth, and adults are welcome too!)
*GO FORTH MINISTRIES ~ WAVES OF REVIVAL (tomorrow) 3rd Sunday 7pm monthly  San Jose
Evangelist Neil Sunblad from 7 to 10 pm (prayer at 6pm) at Hampton Inn, 55 Old Tully Road, SJ on Monterey Rd.
Also, see website for The Awakening, Times of Refreshing, and Friday Night Hit the Streets Fire Evangelism. http://goforthministries.blogspot.com/
*WILLIAM JESSUP UNIVERSITY Information Night Mon Nov 17  San Jose
Interested in a Bachelor Degree, certificate, or classes for your personal enrichment?Earn a degree attending class jus one night per week. Info Night at 6pm to 7:30pm a Bay Area Campus, 1190 Saratoga Ave, suite 210, SJ.
SJ AGLOW ~ POT OF GOLD Monday, Nov 17
Join 10am for speaker Patsy Oda at Denny's Restaurant at 1140 Almaden Expressway for monthly meeting. All welcome.
THE KATINAS at Jubilee Wed Nov 19  San Jose
At 7:30pm FREE in the main sanctuary at 175 Nortech Parkway. http://jubilee.org/
---
*BOB GLADSTONE Nov 21-23  Santa Clara
Former faculty of the Brownsville Revival School of Ministry and currently oversees FIRE school of ministry, Bob Gladstone travels internationally training, preaching with the conviction that God is raising up a new breed of Kingdom influencers, a new Jesus People. Friday 11/21 7:30pm, Sat 1pm and Sunday 2pm. Venue: Church of the Valley, 400 North Winchester, Santa Clara. Sponsored by West Coast Apostolic Propheic Equipping Center. http://www.wcequippingcenter.org/
BETHEL WORSHIP NIGHT // BAY AREA  Nov 24  San Francisco
Featuring Brian & Jenn Johnson, Amanda Cook, Hunter Thompson, and Paul & Hannah McClure. "Our heart for Worship Nights is to partner with what God is doing in communities around the world and see heaven invade earth. Join us for an authentic night of worship, encouragement, and prayer as we love God together and pursue His presence." General admission $24.50; Bethel Breakouts $51.50. Info at https://www.eventbrite.com/e/worship-nights-san-francisco-ca-tickets-7826066977#

*RISE ABOVE REPUBLIC Benefit Concert with Royal Tailor Nov 30  San Jose
Tickets are donation based, $10 or more gets you Floor Level access and early entry. All other donations will get you in the DOOR. At 6:30 pm a Family Life Christian Center, 801 Hellyer Ave. Proceeds go to Wave of Hope Micronesia Project to prevent human trafficking. http://www.riseaboverep.com/
---
*YWAM SILICON VALLEY~ One Day Free Leadership Seminar  Sat Dec 6  San Jose
Based on Dr. Robert Clinton's leadership book "The Making of a Leader" with instructor Time Svoboda on Saturday from 9:30am to 4pm at World Mission Baptist Church, 62 S.San Tomas Aquino Rd, Campbell.
Speaker Timothy Svoboda is the Coordinator for YWAM San Francisco and Bay Area. Tim & his family served in India for 25 years as the YWAM Chennai City Founder & Coordinator. YWAM Chennai has developed into a decentralized movement of 17 focused teams that live incarnationally and reach out to leprosy patients, slum dwellers, university students, urban middle class people, Muslims, and into other sectors of society. Tim earned his Doctorate in Ministry from the Bakke Graduate University in 2007 and is an adjunct professor. RSVP to Ryan Gray at 925-548-6034 or ryantgray2@gmail.com 
---

*RALPH WILKERSON Nov 30  San Francisco
Former pastor and founder of Melodyland Christian Center speaks Sunday evening at A Place to Meet Jesus at 1970 Ocean Ave.
*7 DAYS OF GLORY Dec 1-7  San Francisco
Also at A Place to Meet Jesus, 7 Days of Glorys, with anointed singer Grace Williams and prophet Gershom Sikaala. At 7:30pm nightly a 1970 Ocean Ave.
---
*COLLIDE Conference Dec 5-6  Santa Clara
Devotion (for young adults and teens) at 7pm Friday til 10 pm Saturday at 1290 Pomeroy Ave, Neighborhood Church in Santa Clara. FREE, or $30 VIP tickets with special meet & greet with keynote speakers and worship leaders. http://thecollide.com/devotion/registration/
*WOMEN OF JOY CHRISTMAS BREAKFAST Dec 13 Concord
With Christine Soto. Spouses welcome. At Clarion Hotel, 1050 Burnett Ave, Concord. $18 for Buffett. Please RSVP for sake of caterers. 925 336-6988.

*WALK FOR LIFE West Coast  Sat, Jan 24  San Francisco
Info at http://www.walkforlifewc.com/
*PERSPECTIVES CLASS Cupertino  Jan 6 thru May 19
*PERSPECTIVES CLASS Pleasanton  Jan 12 thru May 18
*PERSPECTIVES CLASS Moraga  Jan 18 thru May 17 (Sundays 6-9 pm) Informational night, Sun, Jan 11th at 6pm.
Perspectives on the World Christian Movement. Alumni go free. Also, visit the first night free. Register & info: https://class.perspectives.org
*CLEANSING STREAM Retreat  Sat April 11  Fremont
The Cleansing Stream Seminar is an 8-12 week series of classes which prepare & disciple participants to receive healing and deliverance. The classes culminate in a one day Retreat in numerous locations around the country. Info & register: http://www.cleansingstream.org/events/
---
NAOS PROPHETIC MINISTRY on FRIDAY Evenings.
"We have devoted Friday evenings to soaking worship and personal prophetic ministry from 7:00pm-9:00pm. If you would like to sign up for a 20 minute time slot between 7-9, please email office@naoshop.org. "We will also take walk-ins, but space may not be guaranteed." (Will be at Collide Dec 5.) http://naoshouseofprayer.org/
NAOS House of Prayer Berkeley
Meets for prayer Monday thru Friday from 10am to 2pm; also 7 to 9pm Monday thru Friday. Also, Friday Devotional/Prophetic Ministry 7 to 9pm at 2404 Dana Steet near Channing, Berkeley. Info: http://naoshouseofprayer.org/
---
INNERCITY IMMERSION EXPERIENCE
  San Jose
Cityteam's 
Engage Experience is a life-changing immersion for groups to come face-to-face with homelessness, poverty, and addiction to inspire practical solutions in bringing help and hope to those in need.  Experiences range in duration from 6 hours to 44 hours & provide a great opportunity for team building and for challenging your group at a deeper level to connect with God's heart for those in need. Interested in bringing a group? Contact Cityteam at 
engage@cityteam.org
,
408-232-5620
, 
http://www.cityteam.org/engage
.
---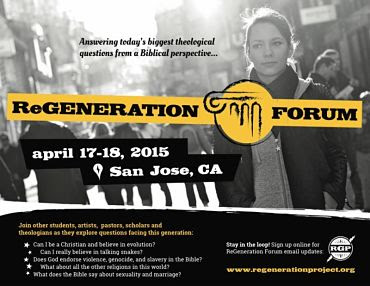 ReGENERATION FORUM  April 17-18
Join Scott McKnight, Dan Kimball & other passionate leaders and scholars for the 1st ReGeneration forum in San Jose. http://www.regenerationproject.org/
---

FREEDOM SUMMIT May 9, 2015  (Save the Date)
Bay Area Anti-Trafficking Coalition Summit. http://www.2015.freedom-summit.org/
Super deals at Tahoe again! 
PLAN A SMALL RETREAT with your family or church staff!
Fabulous deal at 5-Star resort at South Lake Tahoe each fall & spring swing season. Numerous furnished condos available at super discounts ($32.50 to $69 per night sleeps 4 to 8). Reservations now thru Dec 18 (excludes Thanksgiving). Hotel suits, and one or two bedroom condos with kitchen, tennis, indoor/outdoor pools, putting green, etc. The Ridge Tahoe: http://www.ridgetahoeresort.com. Call Sue 408 717-0614.
BIG PRAISE TO GOD!!! YWAM San Francisco now owns the properties at Ellis Street! 
An amazing $1.4 million was raised by God's grace between May 16 to September 23! Pray for the entire amount of $4 million to be raised so YWAM can continue serving in this strategic location. Here's how to help online: http://www.ywamsanfrancisco.org/miracle/

PRAY CALIFORNIA CONFERENCE CALL every Wednesday noon
Join Maryal Boumann on a POWERFUL prayer call for California every Wed at 12 noon. Dial 712-432-0075, then access code 503 7802#. www.praycalifornia.org.
THE 515 MOVEMENT Continues 
Every Thursday morning at 5:15AM join a PRAYER Conference Call with Vicki Nohrden. Dial 712-432-0385, access 109637. Press *6 to mute until you are ready to pray.
NDP Watchmen of the Night
–  2 hour nightly prayer call in affiliation with 
National Day of Prayer. 
Dial same phone number & access code as above 7 nights a week from
7 to 9 PM
(Pacific Time). Join for all or part of the time.
PRAYER SURGE NOW!
– Prayer Conference Call every Sat at
4:30am to 8am
with Dai Sup Han. Huge variety of guests each week. Call
1-712-432-0075
, access code 6149782#.
www.prayersurgenow.net
FIND or POST a church job at http://www.churchjobfinder.com/
FIND or POST an Event with KLOVE at http://www.klove.com/events
FIND or POST an Event with Nor Cal Christian Events at http://www.norcalchristianevents.com/
FIND or POST an Event with Calling California Christians at http://www.callingcaliforniachristians.com/

COVENANT EYES – Internet Accountability and Filtering tracks websites you visit on your computers, smart phones, and tablets, and sends them in an easy-to-read report to someone you trust. This makes it easy to talk about the temptations you face online. Toll free 1-877-479-1119 or http://www.covenanteyes.com/
MONTEREY PENINSULA AGLOW LIGHTHOUSE Mondays  Pacific Grove
Sponsored by Monterey Aglow Lighthouse and Cathryn True Varlet. At 4:30 pm to 7pm each Monday at Peninsula Christian Center, 520 Pine Ave & Fountain, Pacific Grove. Info true_music111@comcast.net , 831 394-4192.

SF HOUSE OF PRAYER Wed & Friday nights  San Francisco
Wednesday at 9pm to 2am and an all night Watch of the Lord each Friday 6 pm to 6 am is located at the Sunset Bible Church on the corner of 1690 21st Avenue & Moraga. Join the San Francisco House of Prayer for All Nations this week? (free parking at Chase Bank on 19th Ave & Noriega), http://sfhouseofprayer.org


SF HOUSE OF PRAYER'S PRAY & GO every Tues night People's Cafe San Francisco
Luke 4:18 Outreach Ministry. "Spiritually hungry people sit with us for a free 'Destiny Reading'. The Holy Spirit is always there to speak to hearts, heal, and deliver." From 6pm to 9pm at People's Cafe, 1419 Haight St, near Ashbury St. Contact Michael for info or training: 415 374-4025. http://sfhouseofprayer.org
SUNNYVALE HOUSE OF PRAYER 7:30 pm Tues Evenings
Call 408 732-5422 for directions.
ASCENDING HOUSE OF PRAYER Yuba City
www.raiseamerica.us.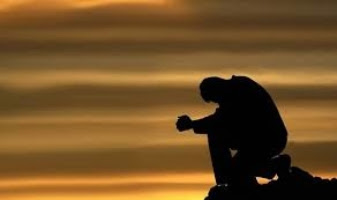 EAST BAY PRAYER FURNACE
Encounter God Service every Saturday night at 6pm; and Prayer Room open til midnight Saturdays. Prayer Room open 4 am to 10 am Monday thru Friday; Encounter God Service on Saturday 6pm. At 4659 Las Positas Rd, Livermore. https://www.facebook.com/EBPrayerFurnace
CONVERGENCE HOUSE OF PRAYER Fremont
Open for Prayer 50 hours a week! Encounter God. Come join us as we declare the worth of Jesus in Fremont! Also, hosting cHOP Healing Rooms! At 200 Hammond Ave, Fremont, 510 656-2335. www.ichop.org
SONOMA COUNTY HOUSE OF PRAYER
Now open every Wednesday 7 – 9pm and every Friday from 7pm to midnight and 3 to 7am Saturday, at Grace Fellowship Church at 608 Larkfield Center, Santa Rosa, 707 344-7682. www.sonomacountyhop.com
---
BAY AREA HEALING ROOMS http://healingrooms.com/
~San Francisco Healing Rooms
Meets 3rd Friday 6pm to 9pm and 3rd Saturday from 9am to 12 noon at 1690 21st Ave, SF. www.healingrooms.com/us1832
~cHOP Healing Rooms (Convergence House of Prayer) Fremont
Now open! on the 1st Sunday and 3rd Friday of each month from 4 to 6pm. No appt required. Register from 3:45pm to 5:30pm. At 200 Hammond Ave, Fremont. www.ichop.org. Questions: email healingrooms@icHOP.org
~ Silicon Valley Healing Rooms
at 557 Hyannis Dr, Sunnyvale. Meets 1st & 3rd Tuesdays each month at 11am to 1pm and also, 7 to 9pm. Email for info siliconvalleyhealingrooms@gmail.com  or call  650 930-6843. siliconvalleyhealingrooms.com.
Sonoma County Greater Works Healing Rooms
Every 1st and 3rd Saturday at 9-11am at Vertical Call in Santa Rosa, 920 Bennett Valley Rd.
~ Healing Room of Vallejo
Northbay Foursquare Church, 330 Avian Dr, Vallejo. First and Last Sat of each month at 10am to noon. 707 554-8282.
~ Milpitas Healing Rooms
3435 Birchwood Lane (Milpitas Christian School), San Jose, 1st and 3rd Sundays, 2pm to 4 pm, https://sites.google.com/site/milpitashealingrooms/
~ Redwood City Healing Rooms
At Tapestry Church, 1305 Middlefield Rd, Redwood City, on the 2nd and 4th Saturdays at 10am to noon. Call 650 861-2581.
~ Hayward Healing Rooms
At Community of Grace, 380 Elmhurst St, Hayward on the 1st Monday & 3rd Thursday at 7pm to 9pm. Call 510 783-8062 x 34. No appt necessary. Last person must be checked-in by 8:30pm. Come & meet the Great Physician! 380 Elmhurst St., Hayward. Pastors & Directors Theresa Evangelista & Debora Spotted Eagle, 510-783-8062 ext 34,nativeindianpeace@yahoo.com.
~ Healing Rooms of Vacaville 707 344-7725.
~ Healing Rooms of Napa
The Healing Rooms of Napa Valley is reaching out to the community. Questions, or to schedule appt, or to submit prayer requests email healingrooms@napaarise.com,www.NapaArise.com.
~ Delta Healing Rooms
Of East Contra Costa County on Thurs nights, 6pm to 7:30pm, and First Saturday each month at 10am to noon. www.oaktreeministries.net
~ Healing Rooms of Modesto
Every 2nd and 4th Friday monthly 7pm to 9pm with soaking prayer at the Modesto Star of David Church, 1130 1/2 6th St.
http://sfhouseofprayer.org/wp-content/uploads/2013/04/san-francisco-house-of-prayer-for-all-nations-logo.png
0
0
Susan Landry
http://sfhouseofprayer.org/wp-content/uploads/2013/04/san-francisco-house-of-prayer-for-all-nations-logo.png
Susan Landry
2014-11-27 09:48:58
2015-12-02 00:26:32
Bay Area Christian/ PTSD Healing for Soldiers & Others