NALOG tonight…


*VENTURE HOSTS ANALOG tonight! Thurs 9/29  Los Gatos
Analog is a monthly Christians in tech meetup hosted by Venture Christian Church. Meetings include executives, developers, designers, marketers, & product managers all using their gifts for the Kingdom. Join us at the Coffeehouse at Venture Christian Church tonight at 6:30pm – 8:30pm. Come hear Justis Earl: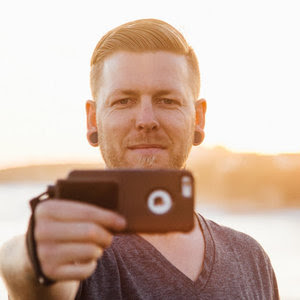 Topic: How and Why to Use Crowdfunding in Your Marketing Campaign
Justis Earle patented his invention and brought the HANSNAP to market getting international recognition as one of the "Most Innovative Kickstarter Campaigns". He has spent the last six years at a highly disruptive startup that was one of the first companies to bring the Internet of Things (IoT) to the solar industry. From academia to performing for a sold out audience as the lead singer/songwriter in his metal band Above The Storm, Justis has experienced God's grace in many of his pursuits.  At 46845 Hicks Rd, Los Gatos.  
http://venture.cc/
---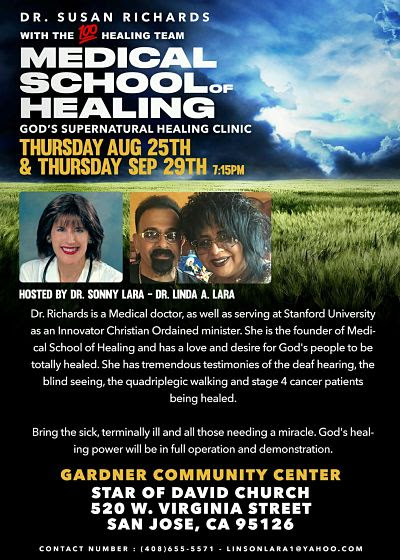 *STAR OF DAVID HOSTS DR SUSAN RICHARDS tonight!  Sept 29  San Jose
---
*IMMANUEL APPROACH Workshop  Oct 13-15  Revive SF
You are invited to attend the Immanuel Approach workshop and seminar October 13-15 hosted by Revive SF, David & Malia McKinney, and facilitated by Pastor Patti Velotta.  This beginning workshop is for anyone who is interested in learning more about the Immanuel Approach prayer for emotional healing, or has been interested in the inner healing ministry. This workshop will go over the biblical basis, live demos, and developing experiential knowledge of what it is to personally be with Jesus, as well as how easy it is to learn to coach others. The details and EventBrite registration can be found at www.immanuelsf.com
http://immanuelsf.com/index.php/beginning-seminar-oct-13-15/
---
LOVE SAN FRANCISCO 24/7  
Oct 29 to Nov 5
Love San Francisco
www.LoveSF247.com
is half 24/7 prayer/worship and half 24/7 evangelism/outreach. It's the convergence of the Great Commandments (to love God and love people) and the Great Commission (to preach the gospels and make disciples).
Love Your Cities partners with local churches & ministry teams long-term, to partner with, serve, and encourage them in their current outreaches and to expand and develop new ones to reach the lost, bring in, and aid in discipling the harvest.
Numerous churches and ministries partnering!  
www.LoveSF247.com
LOCAL CHURCHES & MINISTRIES PARTNERING in this outreach so far…
Alpha Pregnancy Center
CityLife SF
City View Assembly
Community Assembly of God
Cornerstone Church
Dolores Park Church
Epic Church
Eucharist
San Francisco Christian Center
Glad Tidings Church
Golden City Church
Gratia Presbyterian Church
Innerchange
Jerusalem COGIC
Redemption Church
Lyrical Opposition
Overflow Ministries
No Limits Worship Center
Project Bayview
Great Exchange Covenant Church
San Francisco Peninsula Baptist Association
School of Urban Missions (SUM)
Scott Crawford Ministries
San Francisco Chinese Baptist
San Francisco House Of Prayer (SFHOPFAN)
Sunset Bible Assembly of God
Teen Challenge SF
The Homeless Church
YWAM SF
TEAMS COMING FROM OUTSIDE SF so far…
Chuck Girard Ministries
Every Home For Christ
Gateway Seminary Marin
Trinity Works Minnesota
Gateway Christian Church Daly City
Paul & Noreen Coca
SOS
---
THE ANNA CALL  Oct 7-9  Oklahoma
Join Lou Engle and the First Nations of North America for TheCall ~
"You, as Indians, are a sleeping giant, the original Americans. You are now awakening! Just around the corner you may become a spiritual super power in this country that could change not only America, but the world!" ~ Dr. Billy Graham, 1975.
Over the weekend of
October 7–9, 2016
, a landmark gathering will occur in Tahlequah, Oklahoma, one of the most well-known, heartbreaking places of its kind. Here, at the geographical terminus of the historic
Trail of Tears
, a death march representing broken covenant and the forcible relocation of several tribes, The ANNA Call (All Nations North America) will stage the biggest Native protocol in honor of Jesus Christ. In place of broken covenant, this will be our appeal to the everlasting covenant-keeping God of Heaven. Gathering from across the entire North American continent, we will meet for three days in hopes of redemptively bringing a different kind of conclusion to the Trail of Tears, one that Christ alone can bring — redemption, emotional healing and a rollback of the curse of poverty and despair on the Native Peoples.
In other words, Billy Graham's "sleeping giant" is awakening.
We feel the Lord has ordained this place and time to bring full circle the spiritual inheritance of the Native Peoples. No political formula exists, no monetary fix or human strategy, that can heal the Native Peoples. Only God Himself can make all things new. He has given the pattern.
"If My people, which are called by My name, shall humble themselves and pray, and seek My face, and turn from their wicked ways, then will I hear from heaven, and will forgive their sin, and will heal their land." 2 Chronicles
7:14
"Declare a holy fast, call a sacred assembly, summon the elders and all the people who live in the land…" Joel
2:15
By virtue of their courage, humility and longsuffering, we believe the Native Peoples stand in a propitious moment to lead the healing of the land unto the next great move of God. This is a time of favor in a day of favor. As such, we boldly and humbly summon the Native Peoples from every tribe and tongue in North America to come together — wise elders and young, consecrated warriors — to cry out to God for grace, mercy and a bold message of reconciliation for the healing of our tribes and the lands we steward. The Trail of Tears is a powerful symbol of the corporate pain of countless tribes across the entire continent. Yet we are not alone. Jesus was "a man of sorrows and acquainted with grief" (Isa. 53:3). In Him, reconciliation, restoration and hope will can bring the Native Peoples to their full and rightful inheritance as transforming agents of love and mercy in a fallen world.
Lou Engle, TheCall
 http://www.thecall.com/event/anna-call
 (Live Stream)
---
We are expecting a healing explosion in the Bay Area! Come get trained…


Don't miss this anointed conference! 
HEALING ROOMS NOR CAL CONFERENCE with CAL PIERCE  Oct 28-29  Treasure Island
International Directors of the Healing Rooms, Cal and Michelle Pierce (from Spokane) come to San Francisco! SF Healing Rooms directors, Alex & Margaret DeMartini and C3 Church host conference on Treasure Island. Full conference with meals ONLY $52 (or no meals $20). Also, only $62 for couples (with meals); or $30 for couples (no meals). Starts Friday 7:30pm and Saturday 9am to 8pm. Space and meals limited, so register early. Healing Room leaders and Pastors (only) meet with Cal Pierce Saturday 1:30pm-2:30pm. Prayer for the sick 2:30pm to 4pm. Saturday evening session, 5pm to 8pm. www.healingrooms.com. More info and register: https://www.eventbrite.com/e/healing-rooms-conference-2016-tickets-26731292014
---

MEDICAL HEALING CLINIC tomorrow!  9/30  Convergence HOP – Fremont
Friday, September 30th! cHOP is hosting the Worship and Healing Clinic with Dr. Susan Richards from 7-9PM. We'll see some amazing healing & testimonies. God has been doing amazing things! Dr. Susan Richards is a prominent medical doctor as well as an ordained Christian minister with a heart for healing and a love for God and her fellow human beings. She is the founder of the Medical School of Healing. Come join us as we continue to go after healing!  convergencehop.org
---

RELEASING THE SOUND! On Rosh Hashanah & Yom Kippur this Monday!  Oct 3rd & Oct 12th (12 noon)
At noon on Monday, 10/3 which is Rosh Hashanah, and at noon on Wednesday, 10/12, which is Yom Kippur, join from where ever you are the other Shofar blowers around the world. This fulfills Numbers 29:1, "…It is for you a day for sounding the Shofar" and Leviticus 25:9, "Then on …Yom Kippur, you are to sound a shofar blast; you are to sound the shofar all throughout your land."
Release the sound of the shofar followed by a declaration of the Shema (from Dt 6:4-5, Mt 22:37, Lk 10:27-28) from where ever the Lord leads…home, government building, mountain top…
–The USA Western Wall Servant Prayer Leaders.
---
http://www.medschoolhealing.com/
---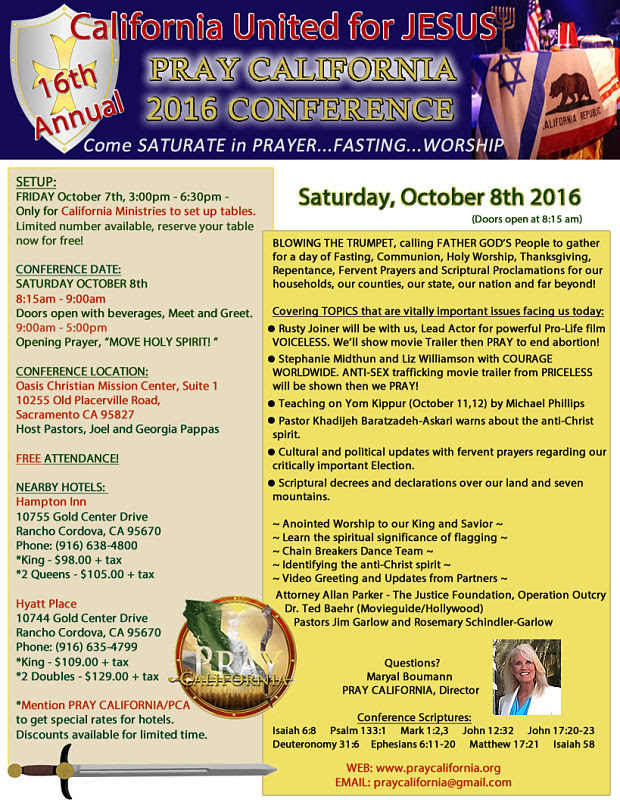 PRAY CALIFORNIA 16th ANNUAL  Oct 8  Sacramento
Join Maryal Boumann and Pray CA at the Oasis for a powerful prayer and fasting conference! From 9am to 5pm (doors open at 8:15am). Free!  http://adventurewestimages.wixsite.com/pray-ca
Theresa Dedmon, Prophetic Arts Training starts tomorrow!  9/30 & 10/1 Santa Cruz
Theresa & her creative team from Bethel (including BSSM students) teaching, training, & doing outreach! (For outreach times contact Brandon:
johnsonbrandon@mac.com
). Both days from 
6pm-9:30pm
at Santa Cruz Church of the Nazarene on 115 S Morrissey Ave, Santa Cruz. Theresa Dedmon is Pastor of the Arts at Bethel Church of Redding and carries tremendous insights into using art and the prophetic to supernaturally impact our communities for Christ.
---

Come and see what God has done!" Psalm 65:5

KIDS CLUB CONSULTANTS Celebration & Dessert tomorrow!  Sept 30  Los Gatos
God is moving in amazing ways! Public school students, families, and communities are being impacted for Christ. Please join us for fellowship, praise, worship, and dessert! On Friday, 9/30, at 7:30 pm to 9 pm. Fellowship and refreshments start at
7:00 PM
Venture Christian Church at 16845 Hicks Road, Los Gatos. Register:
https://docs.google.com/forms/d/e/1FAIpQLSfGUL2mb683gz123AG_7-hZAUXJeogYShsr7ThT92HfP7OgTA/viewform
---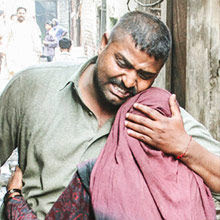 24 HOUR PRAYER CALL FOR THE PERSECUTED starts tomorrow! Friday 6pm til Sat 6pm!  Sept 30 to Oct 1
Serving the Persecuted in Prayer; they are not forgotten! Join the prayer call from 6pm Friday night to 6pm Saturday night.
Dial 712 775-7035 then code 281207#. Then mute yourself *6 until your turn to pray.
---

VOTER REGISTRATION ~ did you move? Then you should Register to Vote on-line NOW!
Any California citizen can register to Vote at: http://www.sos.ca.gov/elections/voter-registration/  (The deadline is 15 days before the election. Encourage your friends & relatives to register and to vote pro-life.)
---

ISLAM IN THE BAY AREA  Oct 2-Oct 23  Frement
This will be powerfully insightful! Four Sunday evenings 6:30pm to 9pm. Register: http://convergencehop.org/classes/schools/
---
*There is still time to register for the SF Sunset Prayer Cruise on Oct 2 ~
Register: https://www.eventbrite.com/e/san-francisco-bay-prayer-cruise-tickets-24692043567

Register: http://global-conference.transformourworld.org/
---
ANTI-TRAFFICKING AMBASSADOR TRAINING Oct 1 (Redwood City)
Dynamic & informative training from 10am to 12 noon. Sponsored by BAATC (the Bay Area Anti-Trafficking Coalition). www.baatc.org
FREEDOM SUMMIT coming soon…. www.baatc.org
---

VESSEL FOR HONOR  Sat, 10/8  Milpitas
More info: www.vesselfor honor.org
---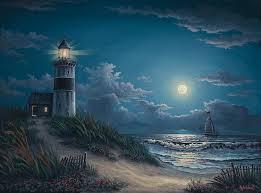 AGLOW SAN RAFAEL COMMUNITY LIGHTHOUSE  Oct 8, Sat
Featured Speaker: Elizabeth Foster Guerra sharing her story of hope and a redemptive God. Praise & worship: Neil Sherman. At Victory Christian Center, in the Harbor Center, 555East Francisco Blvd, Suite 15, San Rafael. Info: MaryAnn, 415-456-4782. www.aglow.org.
---
GLOBAL MISSIONS RALLY 12th Annual  Oct 15-16  Walnut Creek
---

PRAY 4 SANTA CLARA COUNTY  Oct 15 San Jose
Join Jennifer Chapman, the Santa Clara County Prayer Leader with Pray California as we lift up the needs of Santa Clara County. Each person is asked to bring an article of warm winter clothing for the homeless. https://www.facebook.com/P4SCC
---

*35TH ANNIVERSARY REAL OPTIONS Fundraiser  Oct 20  Mt View
Ignite Life 2016 – Rescue the Next Generation. Thursday 6pm. Keynote Speaker: Bruce Wilkinson. Register and more info:
http://friendsofrealoptions.net/page/63-ignite_home/
---
*Voice of the Intercessors/Night Watch Prayer  10/22  San Jose
Special guest: Jared Balke from Bethel Redding and a team will be joining us for this event.  Join us for this two-part evening of worship, prayer, prophecy, as we seek our God's face, and encounter His heart for the world. In unity God's people gather, and with one voice we declare His goodness.  This event is hosted by The Potter's Ministry and Revival Valley info at
http://www.revivalvalley.com/
---
*FEAST OF TABERNACLES 2016  Oct 20-22 Paso Robles
Join Dr Fred & Dr Susan Rowe for Sukkot. More info adena777@charter.net and register: https://form.jotform.com/62632526477158
---
ONETHING 2016 Conference
Dec 28-31
 Kansas City Convention Center
Evangelist Todd White, Loren Cunningham (YWAM Founder), Bill Johnson & Bethel Music (Redding)
 join 
Mike Bickle
 and others for the Kansas City OneThing Conference this year! Register: 
http://www.ihopkc.org/onething
Watch live online FREE!
---
PRAYER SURGE NOW!  
Invitation to Saturday Morning Prayer Sessions
At
4:30 am to 8 am
(Pacific Time). Call
712-432-0075
, then access code 6149782#  (*6 to mute)
---
NAOS House of Prayer Berkeley
Meets for prayer Monday thru Friday 7 to 9pm each evening, and as of June 1st, meets at 2239 Dwight Way, Berkeley. (Please knock if door is locked.) Info:  http://naoshouseofprayer.org/, office@naoshop.org.
---
AGLOW ~ NATIONAL CONFERENCE Comes to California Again!  Nov 10-13  San Diego
At the Town and Country Resort and Convention Center, San Diego. Register at: https://www.aglow.org
---
SF BUSINESSMEN FELLOWSHIP LUNCHEON  Thursdays  SF
Join prophet Peter Granados every Thursday from noon to 1pm at the Chinatown Restaurant, 744 Washington Street, San Francisco. Everyone Welcome! First time is FREE. petergranados@yahoo.com, www.ChinatownRestaurantsf.com
---

AGLOW INTERNATIONAL Bay Area Meetings 
Pot of Gold San Jose Aglow: 
Contact: Mary Lou 408-281-3036 ~ 3rd Monday, Speaker Meeting 10:00 AM at Denny's Restaurant, 1140 Hillsdale Ave, San Jose. Also 2nd Thursday, Prayer & Soaking. Please call for info.
San Rafael Community Lighthouse:
Contact: Ann 415-456-4782 ~ 2nd Saturday, 10 AM. At Victory Christian Center, at Harbor Center, 555 Francisco Blvd, Suite 15, San Rafael.
Salinas Aglow: 
Contact: Carol 831-756-7070 ~ 3rd Thursday, Speaker Meeting 6:30 PMBagel Corner818 Park Row Place, SalinasSan Jose Evening Spanish Couple Lighthouse:
Contact: Ricardo & Margarita 408-622-1318 ~ 4th Saturday, 6:00 PM. At Denny's Restaurant1140 Hillsdale Ave, San Jose.
Central San Jose Prayer:  
Contact: Julia 408-506-1466 ~ 2nd Saturday, 10:00 AM. Please call for info.
East San Jose Morning: 
Contact: Maria 408-401-5515Every Monday, 9:00 AM. Please call for info.
Gilroy Spanish Neighborhood Prayer & Outreach Lighthouse: 
Contact: Carmen 408-607-6810 ~ 1st & 3rd Saturday, 11:00 AM. Please call for info.
San Jose Workplace Diamonds Lighthouse:
Contact: Julia 408-506-1466 ~ Every Thursday, 12:00151 W. Mission Re-EntrySan Jose.
Mountain View Community:
Contact: Stephanie 650-930-6843 ~ 2nd Friday, 9:45 AM. First Presbyterian Church 1667 Miramonte Ave.Mountain View
Fremont Community:
Contact: Lorraine
510-797-8250
~ 2nd
Tuesday
,
10:00 AM
. Hope Lighthouse36883 Niles Blvd. Fremont.
San Jose Spanish Aglow:
Contact: Rachel
408-370-8425
. Please call for info.
Monterey Aglow Lighthouse:
Contact: Cathryn
831-394-4192
~ Sundays,
1:00 PM
. Worship/, Soaking & Intercession
Santa Cruz Prison/Jail Ministry:
Contact: Lynn 479-1881. Please call for info.
San Jose Elmood Jail Ministry and Prayer Meeting for Families of the Incarcerated:
Contact: Rachel
408-370-8425
~ 4th Thursday,
7:00 PM
. Cathedral of Faith Church, San Jose.
---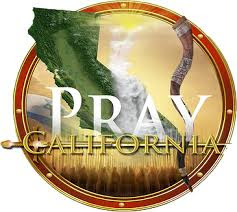 PRAY CALIFORNIA CONFERENCE CALL every Wednesday noon
Join Maryal Boumann on a POWERFUL prayer call for California every Wed at 12 noon. Dial 712-432-0075, then  access code 503 7802#. www.praycalifornia.org.
---
THE PERSECUTION WATCH 6PM every Tues, Thurs, Saturday.
Join Blaine Scogin in a nightly prayer call to pray for the Persecuted Believers around the world. At 6 pm (Pacific) each night dial 712 775-7035 then code 281207#.
---
AGLOW INTERNATIONAL weekly Monday prayer call 7pm (Pacific)
Join by dialing (712) 432-3066, then code 754058. 
"Blow the trumpet in the land…"  Jeremiah 4:5. Aglow International has an Islam Mandate and an Israel Mandate to pray. Join, AS ONE, as a global voice of prayer on this timely call.
---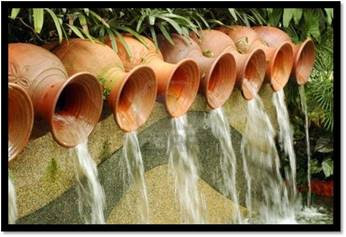 ARISE AND BUILD with Vicki Nohrden  5:15 am Thursdays
Every Thursday morning at 5:15 am join a PRAYER Conference Call with Vicki Nohrden. Dial 712-775-7031, access 379503809 #. Press *6 to mute until you are ready to pray.
---
INTERCESSORS FOR AMERICA 
Weekly prayer for the nation; monthly first Friday Fast; connect with a prayer group, receive e-alerts focusing on critical national issues for prayer. https://www.getamericapraying.com/gap
NDP Watchmen of the Night –  2 hour nightly prayer call in affiliation with National Day of Prayer. Dial 712 432-0075, then code 496-1322# 7 nights a week from 7 to 9 PM (Pacific Time). Also, join each morning Monday thru Friday at 7:11am to 8am. Join for all or part of the time.
PRAYER SURGE NOW!
– Prayer Conference Call every Sat at 4:30am to 8am with Dai Sup Han. Huge variety of guests each week. Call
1-712-432-0075
, access code 6149782#.
www.prayersurgenow.net
REPENTANCE AND RESTORATION PRAYER CALL: Daily nationwide prayer. Deep repentance and beautiful prayers are being lifted up in hopes of a release of the Spirit of God for a Great Awakening in America! Mon thru Sat from 8:30am to 9:00am. Sundays at 3:30pm to 4:00pm. Dial 712 432-1699Access Code 338083#. Contact: Judy Garlow Wade: Prayer Coordinator: uohip@cox.net http://randrprayer.org/
FIND or POST an Event with KFAX at http://www.kfax.com/CommunityEvents/
FIND or POST an Event with KLOVE at http://www.klove.com/events
FIND or POST an Event with Nor Cal Christian Events at http://www.norcalchristianevents.com/
FIND or POST an Event with Calling California Christians at http://www.callingcaliforniachristians.com/
FIND or POST a church job at http://www.churchjobfinder.com/

COVENANT EYES – Internet Accountability and Filtering tracks websites you visit on your computers, smart phones, and tablets, and sends them in an easy-to-read report to someone you trust. This makes it easy to talk about the temptations you face online. Toll free 1-877-479-1119or http://www.covenanteyes.com/
PRESERVE LIBERTY Monthly Prayer Call and Prayer Resources
Praying together and working together, city-by-city, to protect life, marriage, and America's Biblical foundation in a loving, Christlike way. Mark 916 716-1075, http://www.preserveliberty.com/
MONTEREY PENINSULA AGLOW LIGHTHOUSE Mondays  Pacific Grove
House of Prayer, Praise & Presence: Touching, Praying & Saying the Heart of God. An Interactive Experience of Presence-Driven Worship & Flowing in the Spiritual Gifts. Sponsored by Monterey Aglow Lighthouse & Cathryn True Varlet, Lighthouse President. Info: true_music111@comcast.net, (831) 394-4192.
*New Location!
NAOS House of Prayer Berkeley
Meets for prayer Monday thru Friday 7 to 9pm each evening. At 2239 Dwight Way, Berkeley. (Please knock if door is locked.) Info: http://naoshouseofprayer.org/, office@naoshop.org.   
SF HOP every Wed & Friday  San Francisco
San Francisco House of Prayer for All Nations meets Wednesdays at 9pm to 2am, and a Shabbat Watch of the Lord each Friday evening at 6 pm to Saturday 3 am. Located at the Sunset Bible Church on the corner of 1690 21st Avenue & Moraga. Join the San Francisco House of Prayer for All Nations this week (free parking at Chase Bank on 19th Ave & Noriega). http://sfhouseofprayer.org/
SF HOUSE OF PRAYER PRAY & GO every Tues night  San Francisco
Luke 4:18 Outreach Ministry. "Spiritually hungry people sit with us for a free 'Destiny Reading'. The Holy Spirit is always there to speak to hearts, heal, and deliver." Contact Michael for place & time. 415 374-4025. http://sfhouseofprayer.org/
SAN MATEO GLORY CLOUD HOUSE OF PRAYER  5pm Sundays
Call 650-483-3366 for directions.
SUNNYVALE HOUSE OF PRAYER 7:30 pm Tues Evenings
Call 408 732-5422 for directions.
EAST BAY PRAYER FURNACE 
Encounter God Service on Saturdays at 7pm. Prayer Room open 5 am to 10 am Monday thru Friday at Good News Fellowship, 6500 Dublin Blvd, Suite D, Dublin. http://www.eastbayprayerfurnace.org/#, 
https://www.facebook.com/EBPrayerFurnace
CONVERGENCE HOUSE OF PRAYER Fremont
Open for Prayer 50 hours a week! Encounter God. Come join us as we declare the worth of Jesus in Fremont! Also, hosting cHOP Healing Rooms! At 200 Hammond Ave, Fremont, 510 656-2335. www.ichop.org
KEY 22 INTERCESSION FOR SONOMA COUNTY & Nor CAL (formerly Sonoma County House of Prayer)
Now open every Wednesday 7 – 9pm and every Friday from 7pm to 10 pm and 3 to 7am Saturday, Santa Rosa. Check web for location. 707 344-7682. www.sonomacountyhop.com
---

BAY AREA HEALING ROOMS http://healingrooms.com/
~ San Francisco Healing Rooms
Meets 2nd and 4th Saturday from 9am to 12 noon at 1690 21st Ave, SF. www.healingrooms.com/us1832
~ cHOP Healing Rooms (Convergence House of Prayer) Fremont
Now open! on the 1st Sunday and 3rd Friday of each month from 4 to 6pm. No appt required. Register from 3:45pm to 5:30pm. At 200 Hammond Ave, Fremont. www.ichop.org. Questions: email healingrooms@icHOP.org
~ Silicon Valley Healing Rooms
at 557 Hyannis Dr, Sunnyvale. Meets 1st & 3rd Tuesdays each month at 11am to 1pm and also, 7 to 9pm. Email for info siliconvalleyhealingrooms@gmail.com  or call  650 930-6843. siliconvalleyhealingrooms.com.
~ Healing Room of Vallejo
Northbay Foursquare Church, 330 Avian Dr, Vallejo. First and Last Sat of each month at 10am to noon. 707 554-8282.
~ Milpitas Healing Rooms
3435 Birchwood Lane (Milpitas Christian School), San Jose, 1st and 3rd Sundays, 2pm to 4 pm, https://sites.google.com/site/milpitashealingrooms/
~ Redwood City Healing Rooms
At Tapestry Church, 1305 Middlefield Rd, Redwood City, on the 2nd and 4th Saturdays at 10am to noon. Call 650 861-2581.
~ Hayward Healing Rooms
At Community of Grace, 380 Elmhurst St, Hayward on the 1st Monday & 3rd Thursday at 7pm to 9pm. Call 510 783-8062 x 34. No appt necessary. Last person must be checked-in by 8:30pm. Come & meet the Great Physician! 380 Elmhurst St., Hayward. Pastors & Directors Theresa Evangelista & Debora Spotted Eagle, 510-783-8062 ext 34, nativeindianpeace@yahoo.com.
~ InSpirit Praise & Prayer Healing Room meets the 2nd Saturday monthly from 10am to 12 noon at 858 University Ave, Los Altos. (Sign in at the sanctuary of the Union Church.) A member of IAHR — The International Association of Healing Rooms. InSpiritPrayer@yahoo.com
~ Healing Rooms of Vacaville 707 344-7725.
~ Healing Rooms of Napa
The Healing Rooms of Napa Valley is reaching out to the community. Questions, or to schedule appt, or to submit prayer requests emailhealingrooms@napaarise.com, www.NapaArise.com.
~ Delta Healing Rooms
Of East Contra Costa County on Thurs nights, 6pm to 7:30pm, and First Saturday each month at 10am to noon. www.oaktreeministries.net
~ Healing Rooms of Modesto
Every 2nd and 4th Friday
---
"Jesus, I plead your blood over my sins and the sins of my nation. God, end abortion and send revival to America."
http://sfhouseofprayer.org/wp-content/uploads/2013/04/san-francisco-house-of-prayer-for-all-nations-logo.png
0
0
V
http://sfhouseofprayer.org/wp-content/uploads/2013/04/san-francisco-house-of-prayer-for-all-nations-logo.png
V
2016-10-05 04:24:54
2018-05-28 00:54:31
Oct 2016 SF Events