BEN CARSON this morning!  9am (Pacific) ~ Live Conference Call ~ Nov 15
Dial 712-432-0900, then access code 199 176#
*The National Awakening Conference Call with Ben Carson hosted by S.T.A.N.D. America, www.standamerica.us
---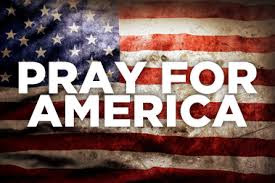 70 DAY PRAYER CALL!  Until 1/20/17 Inauguration
A 24-hour prayer call daily til Jan 20th
*Have you ever joined a Prayer Conference Call? If not, NOW is a great time to join!
70 Day Prayer Call ~ Dial 712-770-4340,
then code 543 555# (*6 to mute/unmute)
---

AN ENCOURAGEMENT FOR THOSE PRAYING FOR PRESIDENT ELECT-DONALD TRUMP
By Lana Vawser
November 13, 2016
I am releasing this vision I had as an encouragement for those who have been praying for President Elect- Donald Trump. There is such a shaking happening in the USA right now, and the division, the riots, the broken relationships, the mourning, grief, trauma, the fear many are feeling has been weighing heavy on my heart. I feel such a deep cry of the heart of the Father for unity, love, and valuing relationship with and honour of one another above opinions.
Amidst this incredible shaking and division, many prophetic voices and seers have been releasing words on the urgency in the Spirit to cover Donald Trump in prayer and to remain steadfast in intercession for the nation, as the "battle is not over yet." The invitation from the heart of the Father to come deeper in intercession to see the nation healed. Many have felt an urgency to pray for the protection of Donald Trump and the plans of the enemy to be cancelled in Jesus name and many "calls to prayer" have been released to call the people of God to join together in prayer for him.
That is where this encouragement comes in. I had a vision a few days ago where I saw Donald Trump and the atmosphere around him was so turbulent. It felt like WAR all around in the atmosphere. I watched as the people of God came around him, one after another, after another, after another, until there were THOUSANDS of people surrounding him. They all had their arms outstretched like and there were SO MANY covering him that I couldn't see him anymore. All I could see was a sea of people covering him and it looked like a HUGE DOME.
Instantly I was given eyes to see and I could see through the sea of people and I saw Donald Trump under all these hands. The more the people of God prayed, the more as the storm raged around, the lower and lower he got to the ground. He began crouching, and then crouching lower and lower, then kneeling and then lying down. The sense surrounded me that through this opposition around him and the prayers of God's people for him, the Lord was doing a deep work of humility and awakening him more and more to his dependence upon the Lord and that there was a pliability about him. Everything going on was pushing him further and further into the heart of God and his need for Jesus and the wisdom of God.
As the prayers of the saints continued and this deep work of the Holy Spirit was taking place, I saw the wind of the Spirit pick up in greater power and momentum and I saw FOUR words appear over him. The words were VELOCITY, UNSTOPPABLE, UNTOUCHABLE, and VICTORY!! The more the saints prayed and remained in intercession, the more I saw these words being LIT ON FIRE.
I was then surrounded with this incredible sense of the plans and purposes of God to in using Trump and in the USA were going to increase in VELOCITY, they would be UNSTOPPABLE, UNTOUCHABLE and there would be a continual MOMENTUM of victory that would be established in the nation. I was also surrounded with the sense of as God's people pray, the enemy was being blinded and couldn't 'see' Trump, but just a wall of God's people standing before him saying "BACK OFF in Jesus name!!!"
I saw specific wisdom being released to Trump by the Spirit of God and advisors around him, it was heavenly wisdom and prophetic insight that was like Elisha in 2 Kings 6:12, that the very plans of the enemy that are being "whispered" in secret, would be revealed and passed onto him, that would see the enemy's plans continually shut down before they could even 'take ground'.
I then heard the words "Encourage My people, encourage the intercessors that their prayers are having GREAT EFFECT. Keep your eyes UP!!!"
"Therefore confess your sins to each other and pray for each other so that you may be healed. The prayer of a righteous person is powerful and effective." (James 5:16)
I believe that the Lord is decreeing VICTORY over the United States of America. This IS your day of victory! As I have said MANY times before, it is not about Trump, it's about Jesus! It's about seeing His Kingdom extended, it's about seeing His goodness and love revealed in the nation, and MANY coming to know Him. Is God using Trump as part of his victory plan? I believe so! Will God use the Church and many others to bring victory to the USA? Definitely! The enemy is fighting HARD right now to bring about division. There needs to be more prayer than ever now for unity and healing. The Lord highlighted James 5:16 and I want to encourage you, no matter who you voted for, if any thing in this traumatising season for many in the USA has caused offense and broken relationships, I want to encourage you, repent of your offense. Value your relationships higher than your opinions. If there has been the sin of offense or relationships have been hurt and damaged over this, I want to encourage you to repent to one another and pray for each other. Don't allow the enemy a foothold of division in your life over this. This is NOT the heart and intention of God. God moves in ways we don't expect, and His ways are higher than ours, and the way He moves may offend our minds at times, but we must value, honour and LOVE each other despite difference in beliefs. It's time to FIGHT for UNITY!
Your prayers for President Elect Donald J Trump are having effect, no matter what you see in the natural. This vision was an ENCOURAGEMENT that your prayers are POWERFUL. I felt like the Lord was releasing a "sneak peek" into what's going on in the Spirit. I want to encourage you, KEEP PRAYING! Don't give up! It's NOT over, the battle still rages. Continue to pray and decree. Use this word as a weapon!
I decree the VICTORY of Jesus and His plans going forth UNSTOPPABLE and UNTOUCHABLE with great VELOCITY in the United States of America, in Jesus name.
Lana Vawser, http://lanavawser.com/subscription/, http://lanavawser.com
---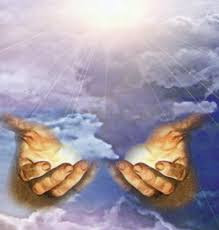 NIGHT WATCH (9 pm to 3 am)
BIBLE NON-STOP READING conference call ~ continues
Join 6 hour (9pm to 3am) BIBLE READING conference call "IN THE BEGINNING . . ."
"In the beginning was the Word, and the Word was with God, and the Word was God."
Dial: (712) 770-4340  Code: 350430#  (*6 to Mute)
Read through the Word of God—over our land—as we approach the coming election. His Word is TRUE and cannot lie AND because "the Word WAS God," as we are declaring His Word throughout the nation, the reading of His Word will also release His presence over our people all across the land!  A team leader will invite you to read aloud or to follow us in reading your own Bible in silence. Note: reading from the NIV, NASB, KJV & NKJV versions.
---

*Let your pastor know!
PASTOR'S LUNCHEON with GEORGIAN BANOV today Nov 15  Dublin
All senior leaders of the region: Don't miss this special gathering! Please join us on Tuesday, November 15, for an intimate time of food and fellowship together at Good News Family Fellowship, 6500 Dublin Blvd. Unit B, Dublin, from 12:00 to 1:30 pm. The luncheon is free, but we do need you to let us know you are coming, so you must register. You can do so by emailing your first and last name to Pastor Brent Lokker at brent@blazingfire.org.
"I believe the Bay area holds a special place for the coming global revival. I'm so privileged to be entrusted with key access codes to heaven and want to share these treasures with you! Come get equipped, encouraged and refreshed as we spend a little time together in preparing for the coming Reformation." -Georgian Banov
---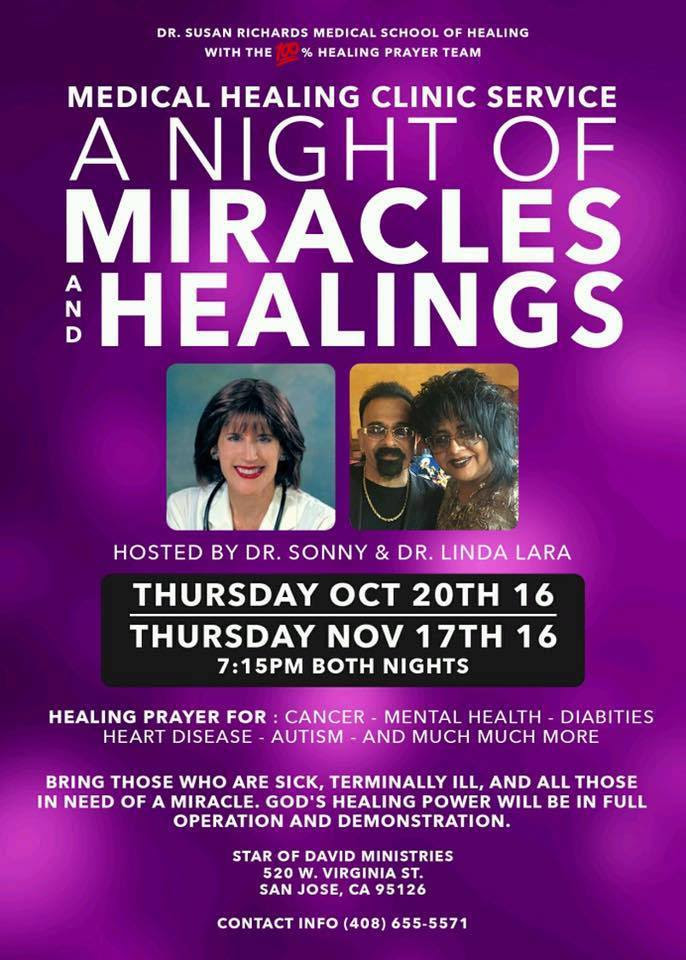 NIGHT OF MIRACLES & HEALINGS this Thurs!
Nov 17  San Jose
Join us at our night of healings and miracles at Star of David Church, this Thursday, Oct 20th. Experience God's supernatural healing miracles and see your life transformed! https://www.
facebook.com/susan.richards.50
---

*JOEL POLLARD at Sausalito Christian Fellowship this Friday!  Nov 18
Regional Worship Celebration ~ We are so excited that amazing musician Joel Pollard will be leading worship this Friday at 7:30 pm, with a time of fellowship & snacks at 7:00pm. We are always incredibly blessed when Joel leads worship, and the sounds of heaven fill the room. Joel will also be sharing about his recent missions trip to Africa. Joel currently serves as the Missions Director at Blazing Fire Church in Dublin, in addition to helping lead the prophetic ministry there. Please join us for this special evening. Sausalito Christian Fellowship, 131 Filbert Ave, Sausalito.  pastortamara@comcast.net, https://www.facebook.com/Sausalito-Christian-Fellowship-252328154794892/
---

*ANTHEM Worship  Nov 18  San Jose
With Andy Gridley, Derek Johnson (Jesus Culture) and Josh Fox. The Anthem Night of Worship will showcase original new music written and performed by folks from WestGate Church , including new songs by Andy Gridley. Other worship artists include Josh Fox, Jesus Culture's Derek Johnson and Jessica Liao from the Anthem School of Worship. FREE. At 7 to 9 pm at WestGate Church,1735 Saratoga Ave, San Jose. http://westgatechurch.org/

---

*THE GATHERING BY THE BAY MINISTRY SUMMIT  Nov 18-20  Scotts ValleyJoin The Gathering By The Bay family for a great weekend together!  The Gathering By The Bay Ministry Summit is designed to be a place of powerful renewal for individuals, families, churches, and our greater communities. Dr. Ed Silvoso shares with us his extraordinary experience of seeing entire cities & nations changed by the power of the Gospel of Jesus Christ.
Dr. Ed Silvoso is an international author, revivalist, and founder of both Harvest Evangelism & the International Transformation Network, the objective of which is to end worldwide systemic poverty. Dr. Silvoso is a recognized leader of the Argentine Revival & of the modern transformation movement offering solutions to problems facing the twenty-first century. Get away and be renewed in your life and calling! Hear world-wide and local leaders present on powerful keynotes and breakouts.  Enjoy times of extended worship, inspiring messages, prayer, and reflection. Also enjoy opportunities to receive prophetic ministry and prayer.  Come and be renewed! More info & to register: https://docs.google.com/forms/d/e/1FAIpQLSeziIy2jvuk4ftF7MHZYKfoifuqMQlfzj5D6pus6-_Ae1OLHw/viewform?c=0&w=1
---

*From Heart to Heart Foundation is collecting 2000 toys (new or slightly used) by Nov 17th, to bring joy to needy children of Columbia this Christmas. The toys will not only bring joy, but also help deliver a message of the true meaning of Christmas, & encourage the community to volunteer fto restore four local schools. Over 1000 toys donated already. Drop toys at 979 Bidwell Ave, Sunnyvale, or local pickup arranged by calling (408) 667-2470. Also, donations for the $3.00/pound shipping cost can be given through their GoFundMe account (EIN 81-2350399 for tax-deductible charitable contributions): https://www.gofundme.com/christmaspresents-for-needychildren, or checks written to "From Heart to Heart Foundation" and mailed to the address above. More info on Facebook: https://www.facebook.com/RegalaUnaSonrisaALosNinosMasNecesitadosDeColombia/?pnref=story
---

*GOING AWAY PARTY for Precious Woman of God Vera Speed  Dec 3  Fremont
Honoring trail blazer and spiritual mother in the region who birthed prayer and revival. Please RSVP if coming!
---

HEALING ROOMS OF SANTA CRUZ COUNTY open Dec 3 
The Healing Rooms & House of Prayer meet the 1st Saturday monthly. Saturday, Dec 3, from 12 to 2pm at the Mid County Senior Center, 829 Bay Ave, Capitola. HOP Intercessor Team meets weekly in Aptos at 7 to 8:30pm Contact for location: 831-531-8377. More info http://www.healingroomsscc.org/
---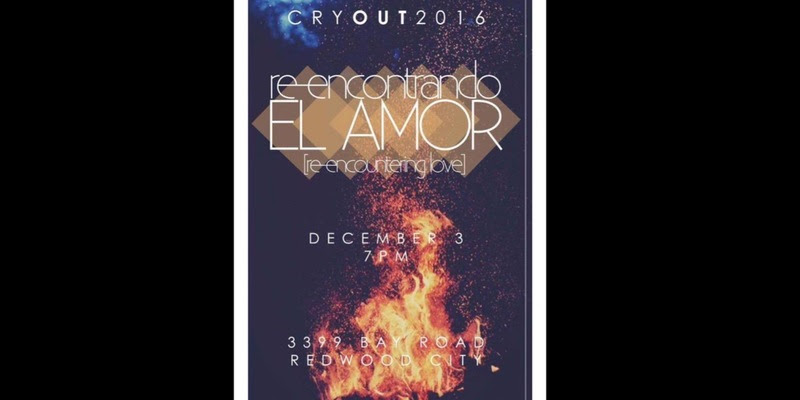 CRY OUT 2016  Dec 3  Redwood City
Cry Out was birthed in 2009, in a small local church in Redwood City to become a regular event. To our surprise, God – in his plan – shifted it to become a moment that marks hundreds of young people hearts. A night where we cry out for our churches, families and young generation to have divine encounter. Saturday, Dec 3, at 7pm to 11pm at 3399 Bay Road, Redwood City. https://www.eventbrite.com/e/cry-out-2016-tickets-28594358496?aff=erellivmlt
---
VENTURE HOSTS ANALOG  Dec 8  Los Gatos
Analog is a monthly Christians in tech meetup hosted by Venture Christian Church. Meetings include executives, developers, designers, marketers, & product managers all using their gifts for the Kingdom. Join us at the Coffeehouse at Venture Christian Church at 6:30pm – 8:30pm, 46845 Hicks Rd, Los Gatos.  http://venture.cc/
---
---
ONETHING 2016 Conference
Dec 28-31
 Kansas City Convention Center
Evangelist Todd White, Loren Cunningham (YWAM Founder), Bill Johnson & Bethel Music (Redding)
 join 
Mike Bickle
 and others for the Kansas City OneThing Conference this year! Register: 
http://www.ihopkc.org/onething
Watch live online FREE!
---

*CONVERGENCE HOUSE OF PRAYER hosts Stephen De Silva  Jan 13-14  Fremont
Former CFO of Bethel Church, Redding, "When It Comes To Money, Why Does It Seem As If We're Always One Step Behind? Discover The Supernatural Keys To Breaking Free From Destructive Financial Cycles." At 200 Hammond Ave, Fremont. http://prosperoussoul.com/, http://convergencehop.org/
---

*DR CAROLINE LEAF at the Healing Rooms Apostolic Center Jan 27-28  Santa Maria
"The average person has over 30,000 thoughts a day. Through an uncontrolled thought life, we can create the conditions for illness; we make ourselves sick! Research shows that fear, all on its own, triggers more than 1,400 known physical and chemical responses and activates more than 30 different hormones. 75% to 95% of the illnesses that plague us today are a direct result of our thought life.  What we think about affects us physically and emotionally. It's an epidemic of toxic emotions." – Dr. Leaf
There are INTELLECTUAL and MEDICAL reasons to FORGIVE! Toxic waste generated by toxic thoughts causes the following illnesses: diabetes, cancer, asthma, skin problems and allergies to name just a few. Consciously control your thought life and start to detox your brain! At 3010 Skyway Dr, Santa Maria. Info/register: http://www.healingroomssmv.com/dr-caroline-leaf-jan-27-28-2017/
---

TBC Large Group Gathering  Sat, Jan 28 SF
Save the date for Transforming the Bay in Christ at the First Baptist Church of San Francisco, 8:30am to 12:30pm.
President and Chief Executive Officer Santiago "Jimmy" Mellado has a deep love and passion for the beauty and potential of local churches fulfilling their Jesus-given mandate to redeem and restore this world for His name's sake. Born in El Salvador and raised in seven different countries, Jimmy has experienced firsthand the powerful impact thriving local churches can have on their communities, especially in under-resourced environments. Compassion's church-based approach to delivering a holistic child development program resonates with Jimmy at a deep level. https://www.eventbrite.com/e/tbc-large-group-gathering-tickets-28378619214?aff=erelpanelorg
---
PRAYER SURGE NOW!  
Invitation to Saturday Morning Prayer Sessions
At
4:30 am to 8 am
(Pacific Time). Call
712-432-0075
, then access code 6149782#  (*6 to mute)
---
NAOS House of Prayer Berkeley
Meets for prayer Monday thru Friday 7 to 9pm each evening, and as of June 1st, meets at 2239 Dwight Way, Berkeley. (Please knock if door is locked.) Info:  http://naoshouseofprayer.org/, office@naoshop.org.
---
AGLOW ~ NATIONAL CONFERENCE Comes to California Again!  Nov 10-13  San Diego
At the Town and Country Resort and Convention Center, San Diego. Register at: https://www.aglow.org
---
SF BUSINESSMEN FELLOWSHIP LUNCHEON  Thursdays  SF
Join prophet Peter Granados every Thursday from noon to 1pm at the Chinatown Restaurant, 744 Washington Street, San Francisco. Everyone Welcome! First time is FREE. petergranados@yahoo.com, www.ChinatownRestaurantsf.com
---

AGLOW INTERNATIONAL Bay Area Meetings 
Pot of Gold San Jose Aglow: 
Contact: Mary Lou 408-281-3036 ~ 3rd Monday, Speaker Meeting 10:00 AM at Denny's Restaurant, 1140 Hillsdale Ave, San Jose. Also 2nd Thursday, Prayer & Soaking. Please call for info.
San Rafael Community Lighthouse:
Contact: Ann 415-456-4782 ~ 2nd Saturday, 10 AM. At Victory Christian Center, at Harbor Center, 555 Francisco Blvd, Suite 15, San Rafael.
Salinas Aglow: 
Contact: Carol 831-756-7070 ~ 3rd Thursday, Speaker Meeting 6:30 PMBagel Corner818 Park Row Place, SalinasSan Jose Evening Spanish Couple Lighthouse:
Contact: Ricardo & Margarita 408-622-1318 ~ 4th Saturday, 6:00 PM. At Denny's Restaurant1140 Hillsdale Ave, San Jose.
Central San Jose Prayer:  
Contact: Julia 408-506-1466 ~ 2nd Saturday, 10:00 AM. Please call for info.
East San Jose Morning: 
Contact: Maria 408-401-5515Every Monday, 9:00 AM. Please call for info.
Gilroy Spanish Neighborhood Prayer & Outreach Lighthouse: 
Contact: Carmen 408-607-6810 ~ 1st & 3rd Saturday, 11:00 AM. Please call for info.
San Jose Workplace Diamonds Lighthouse:
Contact: Julia 408-506-1466 ~ Every Thursday, 12:00151 W. Mission Re-EntrySan Jose.
Mountain View Community:
Contact: Stephanie 650-930-6843 ~ 2nd Friday, 9:45 AM. First Presbyterian Church 1667 Miramonte Ave.Mountain View
Fremont Community:
Contact: Lorraine
510-797-8250
~ 2nd Tuesday,
10:00 AM
. Hope Lighthouse36883 Niles Blvd. Fremont.
San Jose Spanish Aglow:
Contact: Rachel
408-370-8425
. Please call for info.
Monterey Aglow Lighthouse:
Contact: Cathryn
831-394-4192
~ Sundays,
1:00 PM
. Worship/, Soaking & Intercession
Santa Cruz Prison/Jail Ministry:
Contact: Lynn 479-1881. Please call for info.
San Jose Elmood Jail Ministry and Prayer Meeting for Families of the Incarcerated:
Contact: Rachel
408-370-8425
~ 4th Thursday,
7:00 PM
. Cathedral of Faith Church, San Jose.
---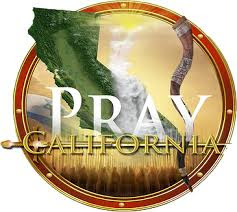 PRAY CALIFORNIA CONFERENCE CALL every Wednesday noon
Join Maryal Boumann on a POWERFUL prayer call for California every Wed at 12 noon. Dial 712-432-0075, then  access code 503 7802#. www.praycalifornia.org.
---
THE PERSECUTION WATCH 6PM every Tues, Thurs, Saturday.
Join Blaine Scogin in a nightly prayer call to pray for the Persecuted Believers around the world. At 6 pm (Pacific) each night dial 712 775-7035 then code 281207#.
---
AGLOW INTERNATIONAL weekly Monday prayer call 7pm (Pacific)
Join by dialing (712) 432-3066, then code 754058. 
"Blow the trumpet in the land…"  Jeremiah 4:5. Aglow International has an Islam Mandate and an Israel Mandate to pray. Join, AS ONE, as a global voice of prayer on this timely call.
---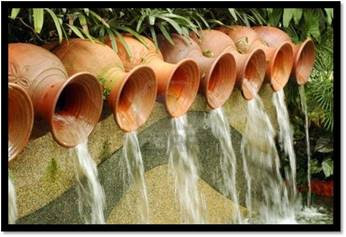 ARISE AND BUILD with Vicki Nohrden  5:15 am Thursdays
Every Thursday morning at 5:15 am join a PRAYER Conference Call with Vicki Nohrden. Dial 712-775-7031, access 379503809 #. Press *6 to mute until you are ready to pray.
---
INTERCESSORS FOR AMERICA 
Weekly prayer for the nation; monthly first Friday Fast; connect with a prayer group, receive e-alerts focusing on critical national issues for prayer. https://www.getamericapraying.com/gap
NDP Watchmen of the Night –  2 hour nightly prayer call in affiliation with National Day of Prayer. Dial 712 432-0075, then code 496-1322# 7 nights a week from 7 to 9 PM (Pacific Time). Also, join each morning Monday thru Friday at 7:11am to 8am. Join for all or part of the time.
PRAYER SURGE NOW!
– Prayer Conference Call every Sat at
4:30am to 8am
with Dai Sup Han. Huge variety of guests each week. Call
1-712-432-0075
, access code 6149782#.
www.prayersurgenow.net
REPENTANCE AND RESTORATION PRAYER CALL: Daily nationwide prayer. Deep repentance and beautiful prayers are being lifted up in hopes of a release of the Spirit of God for a Great Awakening in America! Mon thru Sat from 8:30am to 9:00am. Sundays at 3:30pm to 4:00pm. Dial 712 432-1699 Access Code 338083#. Contact: Judy Garlow Wade: Prayer Coordinator: uohip@cox.net http://randrprayer.org/
FIND or POST an Event with KFAX at http://www.kfax.com/CommunityEvents/
FIND or POST an Event with KLOVE at http://www.klove.com/events
FIND or POST an Event with Nor Cal Christian Events at http://www.norcalchristianevents.com/
FIND or POST an Event with Calling California Christians at http://www.callingcaliforniachristians.com/
FIND or POST a church job at http://www.churchjobfinder.com/
COVENANT EYES – Internet Accountability and Filtering tracks websites you visit on your computers, smart phones, and tablets, and sends them in an easy-to-read report to someone you trust. This makes it easy to talk about the temptations you face online. Toll free 1-877-479-1119 or http://www.covenanteyes.com/
PRESERVE LIBERTY Monthly Prayer Call and Prayer Resources
Praying together and working together, city-by-city, to protect life, marriage, and America's Biblical foundation in a loving, Christlike way. Mark 916 716-1075, http://www.preserveliberty.com/
MONTEREY PENINSULA AGLOW LIGHTHOUSE Mondays  Pacific Grove
House of Prayer, Praise & Presence: Touching, Praying & Saying the Heart of God. An Interactive Experience of Presence-Driven Worship & Flowing in the Spiritual Gifts. Sponsored by Monterey Aglow Lighthouse & Cathryn True Varlet, Lighthouse President. Info: true_music111@comcast.net, (831) 394-4192.
*New Location!
NAOS House of Prayer Berkeley
Meets for prayer Monday thru Friday 7 to 9pm each evening. At 2239 Dwight Way, Berkeley. (Please knock if door is locked.) Info: http://naoshouseofprayer.org/, office@naoshop.org.   
SF HOP every Wed & Friday  San Francisco
San Francisco House of Prayer for All Nations meets Wednesdays at 9pm to 2am, and a Shabbat Watch of the Lord each Friday evening at 6 pm to Saturday 3 am. Located at the Sunset Bible Church on the corner of 1690 21st Avenue & Moraga. Join the San Francisco House of Prayer for All Nations this week (free parking at Chase Bank on 19th Ave & Noriega). http://sfhouseofprayer.org/
SF HOUSE OF PRAYER PRAY & GO every Tues night  San Francisco
Luke 4:18 Outreach Ministry. "Spiritually hungry people sit with us for a free 'Destiny Reading'. The Holy Spirit is always there to speak to hearts, heal, and deliver." Contact Michael for place & time. 415 374-4025. http://sfhouseofprayer.org/
SAN MATEO GLORY CLOUD HOUSE OF PRAYER  5pm Sundays
Call 650-483-3366 for directions.
SUNNYVALE HOUSE OF PRAYER 7:30 pm Tues Evenings
Call 408 732-5422 for directions.
EAST BAY PRAYER FURNACE 
Encounter God Service on Saturdays at 7pm. Prayer Room open 5 am to 10 am Monday thru Friday at Good News Fellowship, 6500 Dublin Blvd, Suite D, Dublin. http://www.eastbayprayerfurnace.org/#, 
https://www.facebook.com/EBPrayerFurnace
CONVERGENCE HOUSE OF PRAYER Fremont
Open for Prayer 50 hours a week! Encounter God. Come join us as we declare the worth of Jesus in Fremont! Also, hosting cHOP Healing Rooms! At 200 Hammond Ave, Fremont, 510 656-2335. www.ichop.org
KEY 22 INTERCESSION FOR SONOMA COUNTY & Nor CAL (formerly Sonoma County House of Prayer)
Now open every Wednesday 7 – 9pm and every Friday from 7pm to 10 pm and 3 to 7am Saturday, Santa Rosa. Check web for location. 707 344-7682. www.sonomacountyhop.com
---

BAY AREA HEALING ROOMS http://healingrooms.com/
~ San Francisco Healing Rooms
Meets 2nd and 4th Saturday from 9am to 12 noon at 1690 21st Ave, SF. www.healingrooms.com/us1832
~ cHOP Healing Rooms (Convergence House of Prayer) Fremont
Now open! on the 1st Sunday and 3rd Friday of each month from 4 to 6pm. No appt required. Register from 3:45pm to 5:30pm. At 200 Hammond Ave, Fremont. www.ichop.org. Questions: email healingrooms@icHOP.org
~ Silicon Valley Healing Rooms
at 557 Hyannis Dr, Sunnyvale. Meets 1st & 3rd Tuesdays each month at 11am to 1pm and also, 7 to 9pm. Email for info siliconvalleyhealingrooms@gmail.com  or call  650 930-6843. siliconvalleyhealingrooms.com.
~ Healing Room of Vallejo
Northbay Foursquare Church, 330 Avian Dr, Vallejo. First and Last Sat of each month at 10am to noon. 707 554-8282.
~ Milpitas Healing Rooms
3435 Birchwood Lane (Milpitas Christian School), San Jose, 1st and 3rd Sundays, 2pm to 4 pm, https://sites.google.com/site/milpitashealingrooms/
~ Redwood City Healing Rooms
At Tapestry Church, 1305 Middlefield Rd, Redwood City, on the 2nd and 4th Saturdays at 10am to noon. Call 650 861-2581.
~ Hayward Healing Rooms
At Community of Grace, 380 Elmhurst St, Hayward on the 1st Monday & 3rd Thursday at 7pm to 9pm. Call 510 783-8062 x 34. No appt necessary. Last person must be checked-in by 8:30pm. Come & meet the Great Physician! 380 Elmhurst St., Hayward. Pastors & Directors Theresa Evangelista & Debora Spotted Eagle, 510-783-8062 ext 34, nativeindianpeace@yahoo.com.
~ InSpirit Praise & Prayer Healing Room meets the 2nd Saturday monthly from 10am to 12 noon at 858 University Ave, Los Altos. (Sign in at the sanctuary of the Union Church.) A member of IAHR — The International Association of Healing Rooms. InSpiritPrayer@yahoo.com
~ Healing Rooms of Vacaville 707 344-7725.
~ Healing Rooms of Napa
The Healing Rooms of Napa Valley is reaching out to the community. Questions, or to schedule appt, or to submit prayer requests email healingrooms@napaarise.com, www.NapaArise.com.
~ Delta Healing Rooms
Of East Contra Costa County on Thurs nights, 6pm to 7:30pm, and First Saturday each month at 10am to noon. www.oaktreeministries.net
~ Healing Rooms of Modesto
Every 2nd and 4th Friday
---

I SAW A TIDAL WAVE OF HIS SPIRIT FLOODING INTO THE BODY OF CHRIST
By Lana Vawser
This morning I felt the Lord really highlighting HONOUR! As I asked the Lord what He wanted to say about HONOUR I instantly saw a MAJOR tidal wave of His Spirit flooding into the body of Christ. This wave of His Spirit came with great power and intensity. It brought about an INCREDIBLE shaking in the body of Christ but I saw it BREAK SOMETHING OPEN!
When I looked closer I saw this tidal wave CRASHED UPON hatred and dishonour. I was surrounded by the sense that the Lord is really dealing and about to deal with dishonour and hatred in the body of Christ in a way we have not seen before.
This powerful move of His Spirit that is about to manifest in a greater way against hatred and dishonour does not relinquish people of their responsibility to choose to love, honour and forgive. This great tidal wave of His Spirit is increasing the momentum of this great awakening that is taking place now, of the revelation of the Father's LOVE and delight of His children. (Zephaniah 3:17) The Spirit of God is starting to really deal with even deeper rooted soul issues in His people.
As this great tidal wave continues to crash in and bring this great shaking, it is going to bring more and more dross and things to the surface. Darkness will be exposed. Infections of the heart and soul will come to the surface to meet with the glorious, comforting, healing power of His love and Spirit.
Many have laid amazing foundations for the body of Christ in their teaching of honour and cultures of honour (such as Danny Silk and others) and that has brought tremendous life, shift and healing to the body of Christ. We are now about to see a significant increase in the velocity of the revelation manifesting of the absolute importance of loving and honouring one another and any we come in contact with.
This shaking in the body of Christ will intensify but as it does, keep your eyes on Jesus and know He is cleaning things out. He is bringing healing, righteousness and the greater manifestation of honour. He is working deeply to bring unity and purity and the body of Christ to a deeper place of revelation of John 13:35
"By this everyone will know that you are My disciples, if you love one another."
God is doing heart surgery! He is bringing you and I to a place of greater strength of foundation in Him. He is maturing His Bride through the shaking. He is awakening us to our absolute desperate need of Him and to hear His voice. This tidal wave of His Spirit crashing in is bringing the greatest manifestation of healing, deliverance and freedom that many have ever seen.
John 15:12-13:
"My command is this: Love each other as I have loved you. Greater love has no one than this: to lay down one's life for one's friends."
In this deep, deep work of His Spirit, He is bringing us deeper into an era of living in a greater revelation and manifestation of knowing the love of Jesus and how He laid down His life for us. Deeper encounters with His love and awakening to the beautiful Gospel message in its purity is being set on fire in the lives of believers like they have never known before.
To know what it is to love one another and lay down our lives for each other. To walk in such honour and blessing of one another. Considering others greater than ourselves. (Philippians 2:3)
He is cleaning out the toxins and cleaning out the infection. The toxicity of division, hatred, bitterness, impurity… He is cleaning it out.
Our responsibility is to maintain our intimacy with Jesus. To stay deep and even deeper in the Word and ACT on what it says. To let His Spirit and Word bring cleansing, convicting and healing.
"That he might sanctify and cleanse it with the washing of water by the word,
and to present her to himself as a radiant church, without stain or wrinkle or any other blemish, but holy and blameless." (Ephesians 5:26-27)
What I have seen happen in the body of Christ, the hatred, lack of honour, offense and backbiting in the last 12 months has been so grieving, but it is all coming to the surface because God wants to deal with it and bring UNITY! We are about to KNOW UNITY AND HONOUR like we never have before.
…AND THEN TO BE POSITIONED TO TEACH THE WORLD HOW TO HONOUR…
In this vision as I watched the tidal wave of His Spirit crashing in and dealing with all the hatred, disunity and lack of honour, once He had completed His work, once He had established that which He decreed, I saw an huge SURGE of believers being sent out and positioned in the world. In corporate settings, in government, in schools, in mission fields, all over the globe, in the seven mountains… in all these places positioned like never before by the hand of God to not only release the Kingdom and Gospel, but to TEACH and lead by example the BIBLICAL PRINCIPLES of honour.
He is preparing us and cleaning house now so we can move into greater influence and arenas in the world displaying the love
of Jesus, the honour of heaven and the holiness and integrity of Christ.
God is going to surprise His people and the world with who He places honour and favour upon in this season. It will really display what KINGDOM is! What LOVE is! Honour and love not based upon success or achievements as such, but honour based upon the truth that every person on this planet from the least to the greatest, no matter who they are or what they have done are LOVED BY JESUS! There is a place of honouring and loving someone because He created them, whilst not condoning evil or sinful actions.
He is taking us higher Church! He is refining us and shaping us! He is cleaning house! Give Him your YES to do whatever He has to do as this tidal wave of His Spirit comes crashing in, in greater intensity and power. His fire increasing to bring us out as gold. That we would be known by or LOVE and LOVE for one another as we are awakened to His love.
For out of this fire will come a pure, united Bride! He is preparing us to walk deeper into Isaiah 22:22, He opens doors no man can shut and closes doors no man can open.
The world is waiting for the manifested sons and daughters of Glory to arise and it's happening! We will move out into the world in greater ways and teach and display what it means to love and honour one another through the grace and love of Jesus!
I'm in! Are you? http://lanavawser.com/subscription/, http://lanavawser.com

---
http://sfhouseofprayer.org/wp-content/uploads/2013/04/san-francisco-house-of-prayer-for-all-nations-logo.png
0
0
V
http://sfhouseofprayer.org/wp-content/uploads/2013/04/san-francisco-house-of-prayer-for-all-nations-logo.png
V
2016-11-20 15:02:38
2018-11-27 09:44:53
Nov 2016 SF Events