Watch Tonight! The National Day of Prayer in Washington DC at 7:30 to 9pm ET (or 4:30pm Pacific PT)

Our theme this year is For Your Great Name's Sake! Hear Us …Forgive Us …Heal Us! which is inspired by Daniel 9:19. As the 2017 National Day of Prayer on May 4th quickly approaches, thousands of individuals, churches, and communities will be working to rally millions of Christian's to once again heed this national call to prayer.
One big change this year, is that the National Day of Prayer Washington DC Observance will be moving to an evening event! From 7:30 to 9 pm ET, you can tune in by live stream on our National Day of Prayer website, as our Chairperson, Anne Graham Lotz, leads us in unified prayer for America.
ttp://www.nationaldayofprayer.org/the_national_day_of_prayer_observation_is_changing_to_prime_time
---
National Prayer by Anne Graham Lotz
Hear Us…Forgive us…Heal us! For the Glory of Your Great Name
We worship You, God of Abraham, Isaac and Jacob. Father of our Lord Jesus Christ. You are the living God of our nation's founding fathers: George Washington, John Adams, John Hancock, Benjamin Franklin, Samuel Adams, Patrick Henry, and many others. When we pledge our allegiance, it's as one nation under You. Every time we use American money to buy or sell, we make the statement that in You we have placed our trust.
We acknowledge that You are the One who has set us high above all the nations on the earth. You have made us the head and not the tail. We have led the free world. The whole world has known that we are identified with You, and they have respected us.
Again and again, You have given us victory over our enemies. You have blessed us when we have gone out and when we have come in. You have blessed us in our bustling cities and in our beautiful countryside. You have blessed our "fruited plain" so that we have had an abundance for ourselves and for others. You have opened up the storehouse of Your bounty, and have blessed the work of our hands. You have given us unprecedented prosperity so that in the past we have lent to many nations but been debtor to none.
We now turn to You as the God of Our Fathers. You alone are our Hope for the future. If we as a nation do not get right with You, no one in Washington or in our state capitols can reverse the downward moral and spiritual spiral that has become a free fall and is provoking Your judgment. We approach You now with fear and trembling, as we confess our national sins:
We confess national sexual addiction. To money. To pleasure. To entertainment. To pornography. To technology. To drugs. To alcohol. To food. To television. To popularity. To ourselves.
We confess we no longer fear You, and thus we have not even the beginning of wisdom with which to handle the vast knowledge we possess.
We confess our foolishness of denying You as the one, true, living God, our Creator to whom we are accountable, living as though our lives are a cosmic accident with no eternal significance, purpose or meaning.
We confess our greed that has run up trillions of dollars of national debt.
We confess our arrogance and pride that has led us to think we are sufficient in ourselves.
We confess to believing that the prosperity of our nation has been great because we are great while refusing to acknowledge that all blessings come from Your hand.
We confess that we depend upon our military might and our weapons systems to protect us from harm and danger, while denying, defying, and ignoring You.
We confess that we have allowed the material blessings You have given us to deceive us into thinking we don't need You.
We confess that we live as though material wealth and prosperity will bring happiness.
We confess that we have marginalized truth and mainstreamed lies.
We confess choices that reveal we would rather live in bitterness, resentment, and anger, rather than forgive those who have hurt us or acknowledge our own wrongdoing.
We confess that we have become one nation under many gods, divided and polarized, with license to sin and justice that no longer follows the rule of law.
Therefore, we turn to You with tears of shame and a heart of fear for the judgment we are provoking. We repent of our sin. Please, God of Our Fathers, do not back away from us. Do not remove Your hand of blessing on us. As we return to You with humility…With sincerity…Out of necessity…With a desperate sense of urgency. Please! Return to us! Hear our prayer. Forgive our sin. Heal our land.
For the Glory of Your Great Name…JESUS. Amen.  by Anne Graham Lotz
---

Join the San Francisco NATIONAL DAY OF PRAYER MAY 4 ALL DAY PRAYER beginning at 6am and continuing until 9:30pm. Every 1-2 Hour Session led by a SF Pastor or Ministry Leader SPECIAL NOON SESSION 12PM-1PM. Then an ALL CHURCH GATHERING at 7PM-9:30PM; Hosted this year by Glad Tidings Church & Convened by SF House of Prayer. http://sfhouseofprayer.org/
NATIONAL DAY OF PRAYER  MAY 4TH – always the 1st Thursday of May – just 3 wks away!
Join a NDP Event in your city or live stream the National Observance in Washington DC from 6am to 9am. Find an event or post an event at: http://www.nationaldayofprayer.org/  
CITY OF ALAMEDA 8th Annual National Day of Prayer Event 
 May 4th
Hosted by Pastor Stephen Jones and Central Baptist Church at 2133 Central Ave, Alameda. Contact – Veronica
510-278-9810
.
---

THE WASHING  Sunday Evening to Thursday Morning Reading Scripture  April 30 to May 4 (National Day of Prayer)  SJ
The agenda is simple: Gather in one spot. Read the Word of God over the South Bay, outside, into the prevailing spiritual climate. Corporately and in unity, pray for churches, government, communities, but mostly, to cry out to God for revival, a move of His Spirit in our valley, state, nation and world.
We would love for your church to participate! Please check it out and consider taking one or more sessions (a 2 hour time slot for reading and prayer). Your team (of 3-8) simply needs to arrive at this year's venue (Calvary San Jose-Hillsdale at Almaden Expwy. SJ) for their reserved time, then while one reads for about 15-20 minutes, the others pray. When the reader is done, the next team member picks up where the last ended, and the previous reader joins in the prayer. In this fashion, all team members get to read while prayers go to Father's throne continuously. Join Pastor Doug Buron of Life Church and many other congregations at Calvary Chapel San Jose, 1175 Hillsdale Ave, San Jose. All of the info, scheduling and sign-up information you need is on the website: http://www.thewashing.org
---
DUBLIN CELEBRATES NDP with 2 Events Today!
On behalf of Camp Parks' Commander, Lieutenant Colonel Christopher Gerdes & the 2015 Tri-Valley National Day of Prayer Event Team, we cordially invite you to attend events planned at Camp Parks on May 7th, the National Day of Prayer. Here is a description of each event:
1) 7:00-8:30 AM: Prayer Breakfast at the Camp Parks Dining Hall. Speakers: Camp Parks Garrison Commander, Lieutenant Christopher Gerdes, and Philip Connor, retired Army Chaplain (LTC) and currently on staff at Golden Gate Theological Seminary faculty member. (Breakfast served 7-7:30 only; program 7:30-8:30). $4.00 cost for breakfast payable at the door.
2) 7:00-8:15 PM: Evening Program at Camp Parks Chapel. Program will include a "Concert of Prayer" led by Tri-Valley pastors, music and a message from each of the morning speakers. No cost for evening program.
We will be delighted to have you join us for both events, if possible! Here are a few more details:
Entry will be at the new gate on Dougherty Road in Dublin. Camp Parks security measures requires guests to show a current/valid driver's license, vehicle registration and vehicle insurance at the gate. Pre-register at the link below or at www.cityservetrivalley.org. Camp Parks Headquarters location is 620 6th Street, Dublin, CA 94568. Telephone (925) 875-4650.
For more information contact CityServe of the Tri-Valley at info@cityservetrivalley.org or(925) 452-8276.
Please do reply to advise if you will be able to attend both or either of these events. Also, everyone is invited! Please forward this e-mail to share this special community opportunity with others! Thank you!
Sincerely,
National Day of Prayer Event Team
Gloria Gregory |CityServe of the Tri-Valley |gloria@cityservetrivalley.org
Chaplain Amy Noble | Camp Parks |amy.c.noble.mil@mail.mil
Pastor Larry Ihrig | Celebration Christian Center |LIhrig@celebrationcc.org

*PASTORS' BREAKFAST for National Day of Prayer Silicon Valley  Thur May 4  San Jose
Dear Pastor and Pastoral Staff, you are cordially invited to join other Santa Clara County church leaders to a complimentary Breakfast, Fellowship and Prayer time. The NDP Pastors' Prayer Breakfast is the only local prayer event that allows us, as the spiritual leaders of the community, to join together and focus our prayers on the needs of our City, County, State and Nation and to invite God's blessing on America. The specific design of this Prayer Event is to maximize our time in group prayer. Sponsored by The Values Advocacy Council, Dave Sawkins, Chairman and Neil Mammen, President. Pastors please register yourself and your church staff at: https://www.eventbrite.com/e/national-day-of-prayer-pastors-prayer-breakfast-tickets-32174010331
---

RALLY THE VALLEY  June 10  Morgan Hill
Come be a part of this historical event. Join your Community in an hour of music, prayer and unity for the greater Bay Area. We want to lift up our Local, State and Federal government, first responders, our children, our schools and much, much more. At 12 noon to 1pm at Morgan Hill Community & Cultural Center – Amphitheater, 17000 Monterey Rd, Morgan Hill. Sponsored by Acts Revival Center with Pastor Michael-John. http://www.manta.com/c/mtvwz92/acts-revival-center-inc
---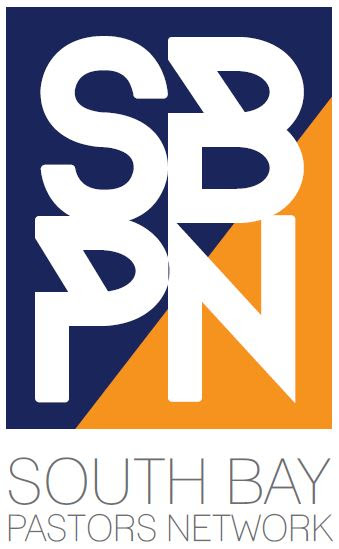 PASTORS LUNCH with Francis Anfuso  Thurs May 11  San Jose
The South Bay Pastors Network host Pastors Lunch for Senior Leaders. At Gateway City Church, a 5883 Eden Park Place at 11am to 12:40pm. Register $12 at: https://www.eventbrite.com/e/south-bay-pastors-network-lunch-tickets-33744211846
---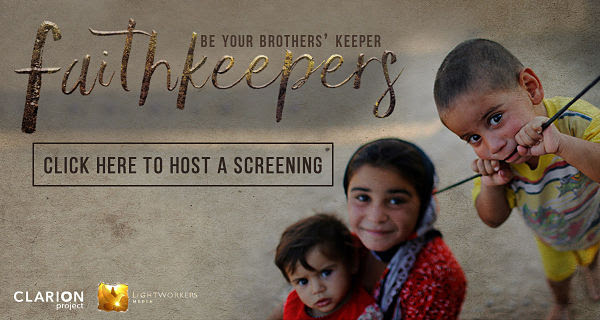 *New Movie!
FAITHKEEPERS Host a Screening!
On May 23, Clarion Project's new feature documentary Faithkeepers will be released. We invite you to join our nationwide screening campaign.
Christian genocide is happening on our watch, and the faithful are being burned, beheaded and crucified by extremists. Faithkeepers tells the uplifting true stories of those who suffered and refused to renounce their faith.
Please say you'll help us tell the story of these brave faithful to the world!
Sign up today to host a screening, full details below. When you sign up to host a screening, you'll be contacted by our team who will ask you about venues in your hometown which may be suitable for the screening, i.e. your church, synagogue, community center, or local movie theater.
From that point, our team will take on all the work to fill the venue. We'll ask for your help in spreading the word, but ticketing, advertising, and all the set up, will be handled by us.
Sign up to host a screening at: http://theatricast.com/faithkeepers
---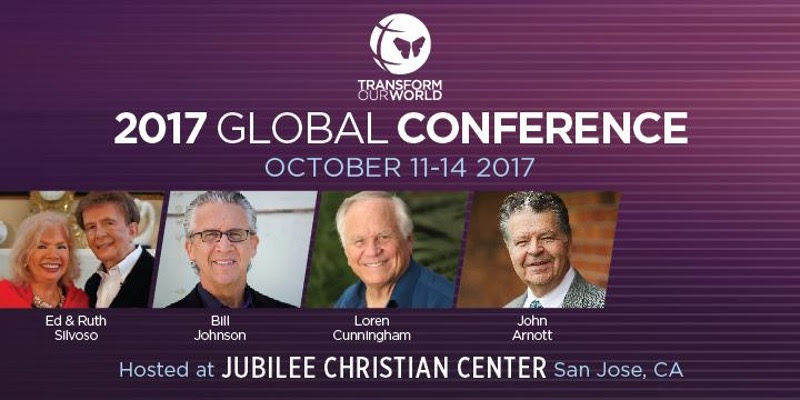 Save the date…you don't want to miss this!
2017 TRANSFORM OUR WORLD CONFERENCE Oct 11-14  Jubilee San Jose
Loren Cunningham (founder of YWAM – Youth with a Mission), John Arnott (Senior Pastor over the Toronto Blessing & Catch the Fire) and Bill Johnson (pastor/author from Bethel, Redding). Hosted by Ed Silvoso and the Transform Our World team. Early bird discount $125 til April 30th (or group $100). https://transformourworld.org
---

TRANSFORM OUR WORLD PRAYER CALL every Thursday Noon
Join Ted Hahs of Transform Our World for a weekly prayer call every Thursday noon. Dial 712-775-7035, then code 396710#. Then star 6 to mute. https://transformourworld.org/
---

*FREE CLASS FOR DISASTER RESPONDERS tonight!  May 4  San Jose
Psychological First Aid for Disaster Responders from 5:30 PM to 9:30 PM at 720 Empey Way, San Jose. The Red Cross is partnering with the Santa Clara County Medical Reserve Corps (MVDR) to provide this training opportunity. The purpose of this course is to prepare workers to provide basic care, comfort and support while helping people recover from disaster related stress or traumatic events.
To attend this four-hour course, please email Program Manager Michael Cabano at michael.cabano@ems.sccgov.org of the Santa Clara County EMS Agency. Register to secure a spot: michael.cabano@ems.sccgov.org.
Psychological First Aid
May 4, 2017
5:30 PM-9:30 PM
CCS Conference Room
700 Empey Way, San Jose
---

CONFERENCE ON MENTAL HEALTH AND FAITH  May 10  Santa Clara University
Learn, share, pray, break bread, be inspired. On Wednesday from 9am to 4pm at the Student Activity Center. No walk in registration accepted. Register at www.dsj.org/SMH or http://www.dsj.org/event/journeying-together-faith-spirituality-mental-health/
---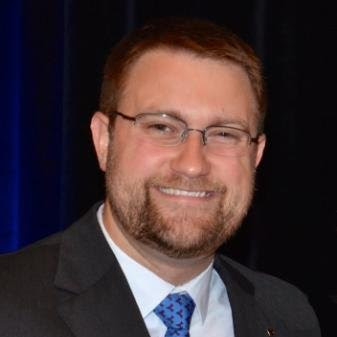 *JONATHAN KELLER at Values Advocacy Council Luncheon  May 10  Campbell
Meetings are the 2nd Tuesday of every other month in 2017 at noon to 1:15pm. Attendance is FREE! $10.60 if ordering lunch; Sustaining Members: no charge for lunch. At The Home Church, 1711 S. Winchester Blvd. Campbell.
onathan Keller spends his days at the Capitol in Sacramento, interacting with Legislators. Come, meet him and find out all the new laws that are being proposed in Sacramento and how he and the California Family Council are fighting to stop the bad ones. Most of all, find out how you can help in this battle by spreading the word to friends, family and your pastor.
Mr. Keller leads the California Family Council, the state affiliate for Focus on the Family, Alliance Defending Freedom, and Family Research Council.
He and his team are active in Sacramento and across the state, working to advance the sanctity of human life, God's design for marriage, and the crucial need for religious liberty.
Jonathan Keller is the CEO of California Family Council. CFC was founded as a non-profit educational organization in 2004 and serves as a public policy partner of Focus on the Family, CitizenLink, Family Research Council, and Alliance Defending Freedom, and the California Southern Baptist Convention. CFC is dedicated to the fundamental values of:
– the sanctity of human life,
– the necessity of strong marriages and families,
– the promotion of religious liberty.
RSVP: https://register.cornerstone.cc/vac?utm_source=email+marketing+Mailigen&utm_campaign=Jonathan+Keller&utm_medium=email
---
DR SUSAN RICHARDS at cHOP April 26 & May 24  Fremont
Wednesdays 7pm at Convergence House of Prayer, 200 Hammond Ave.
---
---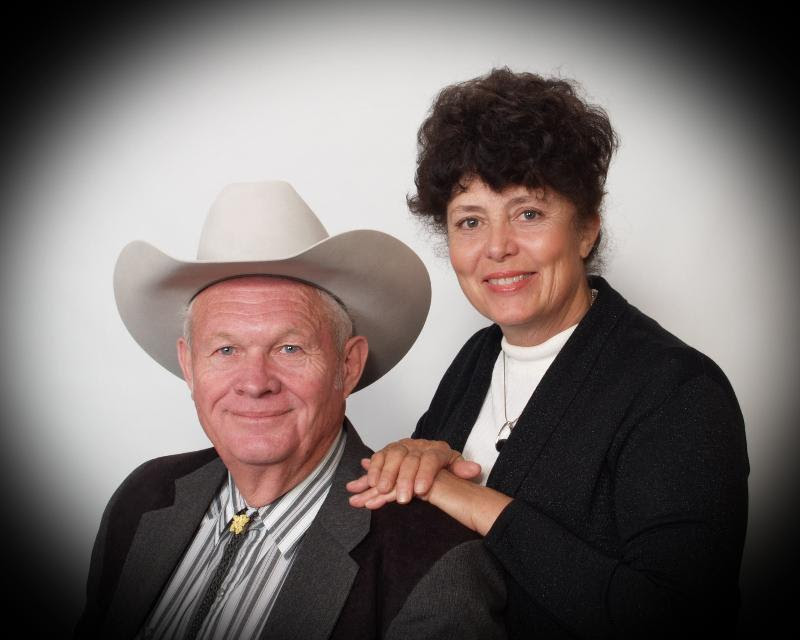 *HENRY & GRACE FALANY (Available for guest speaking) May 9 Fairfield; May 22 Livermore;  May 23-24 San Jose
Author of God, Gold & Glory, Henry Falany and Grace. See itinerary and book speaking engagements at: http://www.mariposarevivalcenter.org/.
---

CONVERSATIONS THAT CONNECT with Chris Hogan  May 5-6  Campbell
Relate 20/20 invites you to a Courageous Conversation Conference. Chris Hogan, founder of Noble Call Institute, has developed powerful conversation tools for marriage, family, and other relationship.  At the Home Church, 1711 Winchester Blvd, 6:30 pm Friday, and 8:45 am to 5pm Saturday.  Cost is $70 donation or "pay what you can" Register: http://www.relate2020.com/conversations-that-connect-conference/
---
---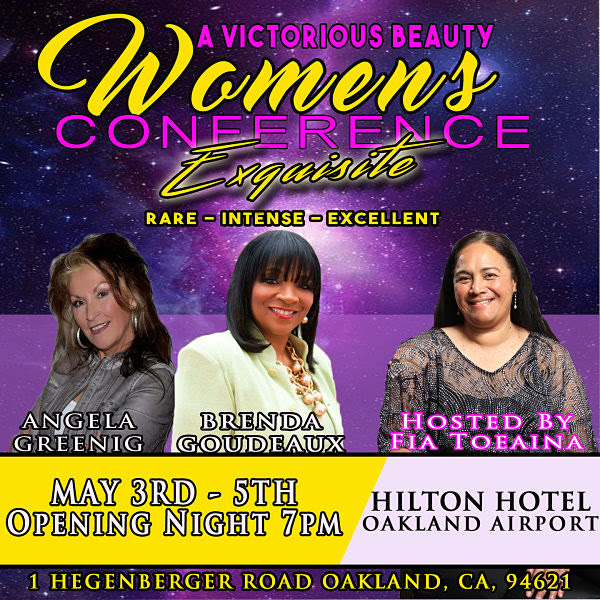 WOMEN'S CONFERENCE May 3-5  Oakland
"A Victorious Beauty" Women's Conference. Rare, Intense, Excellent, Exquisite  May 3  Oakland
Angela Greenig will speak on May 4th and then will be at a Conference in Southern CA.
---

OUT OF EGYPT NETWORK Event  May 6  San Jose
"Approaching the King, An Artistic Intercession" brought to you by our friends at Out of Egypt Network, including prayer, film, live performance and local artists fighting trafficking. For Faith Communities. Saturday, May 6th at 6pm, at Cambrian United Methodist Church, 1919 Gunston Way, SJ. Info: oeletmypeoplego@gmail.com , http://www.oe-network.org/
---

NIGHT OF RESTORATION ~ Oakland CityTeam  May 6  Pleasanton
A Celebration & Fundraiser. Cityteam Oakland has been restoring lives through life-saving recovery, food, shelter, and compassionate care programs for the poor and homeless for over 100 years. Join us for a Night of Restoration as we enjoy a meal and hear stories of lives being transformed. At 6pm to 8:30pm at Valley Bible Church, 7106 Johnson Dr, Pleasanton. Buy ticket at: https://www.cityteam.org/oakland/get-involved/
CityTeam Oakland ~ Men's Discipleship Recovery Program Graduation!  May 20th  Danville
You're invited at noon at Rolling Hills Church, 1565 Green Valley Rd, Danville.
---
CUTTING EDGE INTERCESSION May 6  Fresno
All intercessors of Central Valley and beyond are invited to First Saturday Monthly intercessory events starting May 6th.
To usher in Revival, Reformation and Transformation through prophetic intercession. With teachings and activations, you will receive biblically based teaching on intercession and spiritual warfare. At Victory Christian Fellowship, 4910 E. Ashlan Ave., Fresno. No fee. Taught by Melissa Nordell, former Lead Intercessor for The Dwelling Place Church, Hemet. Inland Empire Coordinator for USSPN, Founder of Strategic Prayer Command Ministries. Info: strategicprayercommand@gmail.com
---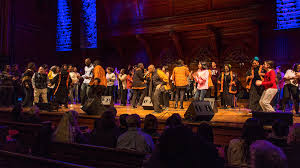 10th Annual Global Multicultural Concert  May 7  Walnut Creek
At 6pm at Saint Matthew Lutheran Church, 399 Wiget Lane. www.visionGIM.org
---
---


TRUMPET CALL WEST COAST with Fred & Sue Rowe  May 11-13  Bakersfield
Rise & Build ~ The Summit ~ You are invited to join a cross-regional/generational gathering to encounter God and engage with one another across the Western Coast of the USA. As we face the changes and challenges of the times, this is an opportunity to join in dynamic corporate prayer, and prophetic impartation to strengthen & build bridges across the West Coast. Come and bring a friend!
Special Guests: LILA TERHUNE: Lila spent years leading intercession for the Brownsville Revival. She will bring seasoned insights on revival and open wells for transformational "Throne Room" intercession. PASTOR JOSEPH ROUNTREE & Upper Room Young Adults: "Upper Room" is a dynamic Young Adult ministry that will "reset" our dials on evangelism, & discipleship that is changing lives and impacting cities and nations.
Registration: $50/adult (covers meals). Held at Canyon Hills Church, 7001 Auburn, Bakersfield.
Thursday, May 11th at 7 pm, (doors open 5 pm); Friday, May 12th at 9 am to 9:30 pm; Saturday, May 13th at 9 am to noon.
On Behalf of Coordinating Team, Doctors Fred & Sue Rowe, Founders of the USA and Global Watch. http://www.theusawatch.com, http://www.theglobalwatch.com, info@theusawatch.com.
---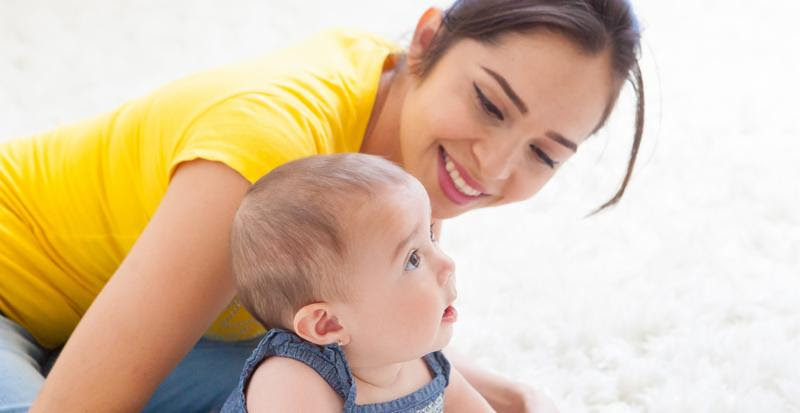 *WALK FOR LIFE & 5K RUN  May 13  San Jose & Union City
Contact us at walk@realoptions.net or call 408-229-9836 for more info. http://www.realoptions.net/
---
*AGLOW INTERNATIONAL COMMUNITY LIGHTHOUSE MEETING & SPEAKER  MAY 13  San Rafael
PRAISE AND WORSHIP WITH NEIL SHERMAN. At 10 am at Victory Christian Center, in the Harbor Center, 555 East Francisco Blvd., Suite 15, San Rafael.
SPEAKER: PRUDY TROIA, speaking on how God is central in her life and how she cannot do anything without Him. Prudy was born in Sicily, Italy, and immigrated to the U.S. at the age of 5. She became a Born Again believer in 1982. She is involved with her church as a greeter and a Eucharistic Minister. Prudy was Aglow Lighthouse President for the Cities of the Delta. Currently, she is the Prayer Captain for the Army of Love for the North Bay Area and is Vice President of Administration on the North Bay Area Team. "Obedience is better than sacrifice."…. 1 Samuel 15.22. For more information: Contact MaryAnn at 415-456-4782, or go to www.aglow.org.
---

EAST BAY HEALING CENTER Dublin
Monthly Healing TRAINING SESSIONS from 1pm to 3:30pm:
~Susan Fochler – May 20
Susan leads the Heart Trek inner healing ministry at Blazing Fire, and desires to help people live whole(fully healed), fulfilled lives from the core of their being and to experience God's presence in increasingly intimate ways. http://blazingfire.org
~Joanne Moody – June 17
Joanne leads the ministry Agape Freedom Fighters which is designed to equip individuals, church and regional prayer teams with practical, theologically-grounded training in the ministry of Physical Healing, Inner Healing, Deliverance and Prophecy. http://agapefreedomfighters.org, info@ebhealing.org.
---

SOZO BASIC TRAINING  June 2-3  Lake Tahoe
Find freedom to move forward in your destiny and help others do the same in beautiful South Lake Tahoe! Sozo Basic Training at Lake Tahoe Christian Fellowship. The seminar is set up so that once the Sozo training is completed and the individual church or orginization develops experience, that group is able to start a SOZO ministry. The tools and information are helpful for those in other inner healling ministries, healing rooms, prayer or counseling ministries. Certificate upon completion. On Friday, June 2ndfrom 7-10pm and Saturday, June 3rd from 9am-4:30pm. Early bird pricing is $85 until May 3rd. Reserve your spot today! https://www.eventbrite.com/e/sozo-basic-training-tickets
---

YWAM SF COMMUNITY NIGHT with Mark Scandrette  June 2  SF
Join authors Mark and Lisa Scandrette for this practical session based on their latest book, Belonging and Becoming: Creating A Thriving Family Culture. Together we will explore tools and practices that can help your family thrive. FREE event, Friday, June 2nd, at YWAM 357 Ellis street, San Francisco. Doors open at 6:30pm, program begins at 7:00pm. YWAM SF is 3 blocks from Powell street BART Station. To RSVP & more info: https://www.facebook.com/events/1129093137237006/ or https://www.ywamsanfrancisco.org/events/2017/2/23/belonging-and-becoming-community-night 
---

SCHOOL OF FAVOR ~ BOBBY CONNER RETURNS TO cHOP June 9-11  Fremont
Favor – the Key to Victory on Friday at 7pm (free); Saturday 9 to 4pm and Sunday 10:30am. At Convergence House of Prayer, 200 Hammond Ave, Fremont. $59 online (or $69 at the door). Register: http://www.bobbyconner.org/school/school-of-the-supernatural-events?events=all-events&year=2017&month=5&event_id=41#/%2341#41
---

Save the date…
HAIGHT ASHBURY STREET FAIR ~ Ministry Teams Needed! June 11 San Francisco
The 40th Anniversary of the Haight Street Fair – This is ground zero for the Hippi Movement of the 70's! "The Son of Man came to seek and to save what was lost." SF House of Prayer invites you to minister prophetic prayer, "Free Destiny Readings" and the Good News of eternal life in Jesus Christ at the Haight Street Fair in their pink ministry tents! From 10am to 6pm. Sign up with Michael Dowling of SFHOP, 415 279-4012, michaeldowling@sfhouseofprayer.org, http://sfhouseofprayer.org/ .
---

THE SOUND 2017 (Chris Burns & Many Others)  7-7-17 and 7-8-17  Golden Gate Park
"In the summer of 1967 a societal phenomenon took place in San Francisco called the Summer of Love. It was the flashpoint of a massive cultural shift in America and music was the vehicle that drove it.
In the summer of 2017 we are calling thousands to Hippie Hill in Golden Gate Park, San Francisco, for a nation-wide Jesus Festival. 50 years from the very place of the counter-cultural revolution in 1967, we will release the sound of worship and declare a new day for America. Jubilee, every 50 years, means the slaves are set free, all debt is canceled, and the land is healed.
We will host the presence of Jesus, preach the gospel of Jesus, and display the works of Jesus.
We will release the sound of jubilee and believe for a new Jesus People who usher in the greatest harvest and invasion of the presence of God in America than ever before. Our cry is like Isaiah's prayer, "Lord awake as in the days of old, as in the days of our fathers!" Join us, that the next 50 years in America would be the Lords." #thesound2017, https://thesound2017.com/
---

PRAYER CONFERENCE CALLS you can join!
NATIONAL STRATEGIC PRAYER CALL!  A 24-hour prayer call daily for the first 100 Days of President Trump. Join this powerful Prayer Conference call any time night and day! Dial 712-770-4340, then code 543 555# (*6 to mute/unmute).
PRAYER SURGE NOW! – Invitation to Saturday Morning Prayer Sessions
At 4:30 am to 8 am (Pacific Time). Call 712-432-0075, then access code 6149782# (*6 to mute)
www.nationalhighwayofprayer.net. Facilitator, Dai Sup Han ~ A National Prayer Conference Call. For details: http://prayersurgenow.blogspot.com/.
PRAY CALIFORNIA CONFERENCE CALL every Wednesday noon
Join Maryal Boumann on a POWERFUL prayer call for California every Wed at 12 noon. Dial 712-432-0075, then access code 503 7802#. www.praycalifornia.org
THE PERSECUTION WATCH 6PM every Tues, Thurs, Saturday.
Join Blaine Scogin in a nightly prayer call to pray for the Persecuted Believers around the world. At 6 pm (Pacific) each night dial 712 775-7035 then code 281207#.
AGLOW INTERNATIONAL weekly Monday prayer call 7pm (Pacific)
Join by dialing (712) 432-3066, then code 754058. "Blow the trumpet in the land…" Jeremiah 4:5. Aglow International has an Islam Mandate and an Israel Mandate to pray. Join, AS ONE, as a global voice of prayer on this timely call.
ARISE AND BUILD with Vicki Nohrden 5:15 am Thursdays
Every Thursday morning at 5:15 am join a PRAYER Conference Call with Vicki Nohrden. Dial 712-775-7031, access 379503809 #. Press *6 to mute until you are ready to pray.
INTERCESSORS FOR AMERICA
Weekly prayer for the nation; monthly first Friday Fast; connect with a prayer group, receive e-alerts focusing on critical national issues for prayer. https://www.getamericapraying.com/gap
NDP Watchmen of the Night – 2 hour nightly prayer call in affiliation with National Day of Prayer. Dial 712 432-0075, then code 496-1322# 7 nights a week from 7 to 9 PM (Pacific Time). Also, join Sue Landry each morning Monday thru Friday at 7:11am to 8am. Join for all or part of the time. http://www.nationaldayofprayer.org/
PRAYER SURGE NOW! – Prayer Conference Call every Sat at 4:30am to 8am with Dai Sup Han. Huge variety of guests each week. Call 1-712-432-0075, access code 6149782#. www.prayersurgenow.net
REPENTANCE AND RESTORATION PRAYER CALL – Daily nationwide prayer. Deep repentance and beautiful prayers are being lifted up in hopes of a release of the Spirit of God for a Great Awakening in America! Mon thru Sat from 8:30am to 9:00am. Sundays at 3:30pm to 4:00pm. Dial 712 432-1699 Access Code 338083#. Contact: Judy Garlow Wade: Prayer Coordinator:
---

EAST BAY PRAYER FURNACE  Dublin/Pleasanton Area
East Bay Prayer Furnace has entered into a new rhythm of meeting with weekly times of encountering God, interspersed with a once-a-month fellowship meal at a home, and a once-a-month wholescale gathering at Rheem Drive, where Jim Stilwell will join us from Sacramento and preach/teach/update. Find info at: http://www.eastbayprayerfurnace.org/
Hayward Prayer Gathering Open every 3rd Monday monthly from 7pm ot 10 pm at community of Grace, 380 Elmhurst St. Hayward. 510-303-7203, http://www.icgrace.org/
NAOS House of Prayer Berkeley
Meets for prayer Monday thru Friday 7 to 9pm each evening. At 2239 Dwight Way, Berkeley. (Please knock if door is locked.) Info: http://naoshouseofprayer.org/, office@naoshop.org.   
SF HOP every Wed & Friday  San Francisco
San Francisco House of Prayer for All Nations meets Wednesdays at 9pm to 2am, and a Shabbat Watch of the Lord each Friday evening at 6 pm to Saturday 3 am. Located at the Sunset Bible Church on the corner of 1690 21st Avenue & Moraga. Join the San Francisco House of Prayer for All Nations this week (free parking at Chase Bank on 19th Ave & Noriega). http://sfhouseofprayer.org/
SF HOUSE OF PRAYER PRAY & GO every Tues night  San Francisco
Luke 4:18 Outreach Ministry. "Spiritually hungry people sit with us for a free 'Destiny Reading'. The Holy Spirit is always there to speak to hearts, heal, and deliver." Contact Michael for place & time. 415 374-4025. http://sfhouseofprayer.org/
SAN MATEO GLORY CLOUD HOUSE OF PRAYER  5pm Sundays
Call 650-483-3366 for directions.
SUNNYVALE HOUSE OF PRAYER 7:30 pm Tues Evenings
Call 408 732-5422 for directions.
EAST BAY PRAYER FURNACE 
Find times/locations at http://www.eastbayprayerfurnace.org, https://www.facebook.com/EBPrayerFurnace
CONVERGENCE HOUSE OF PRAYER Fremont
Open for Prayer 50 hours a week! Encounter God. Come join us as we declare the worth of Jesus in Fremont! Also, hosting cHOP Healing Rooms! At 200 Hammond Ave, Fremont, 510 656-2335. www.ichop.org
KEY 22 INTERCESSION FOR SONOMA COUNTY & Nor CAL (formerly Sonoma County House of Prayer)
Now open every Wednesday 7 – 9pm and every Friday from 7pm to 10 pm and 3 to 7am Saturday, Santa Rosa. Check web for location. 707 344-7682. www.sonomacountyhop.com
---
AGLOW INTERNATIONAL Bay Area Meetings
Pot of Gold San Jose Aglow:
Contact: Mary Lou 408-281-3036 ~ 3rd Monday, Speaker Meeting 10:00 AM at Denny's Restaurant, 1140 Hillsdale Ave, San Jose. Also 2nd Thursday, Prayer & Soaking. Please call for info.
San Rafael Community Lighthouse:
Contact: Ann 415-456-4782 ~ 2nd Saturday, 10 AM. At Victory Christian Center, at Harbor Center, 555 Francisco Blvd, Suite 15, San Rafael.
Salinas Aglow:
Contact: Carol 831-756-7070 ~ 3rd Thursday, Speaker Meeting 6:30 PMBagel Corner818 Park Row Place, Salinas
San Jose Evening Spanish Couple Lighthouse:
Contact: Ricardo & Margarita 408-622-1318 ~ 4th Saturday, 6:00 PM. At Denny's Restaurant1140 Hillsdale Ave, San Jose.
Central San Jose Prayer:
Contact: Julia 408-506-1466 ~ 2nd Saturday, 10:00 AM. Please call for info.
East San Jose Morning:
Contact: Maria 408-401-5515Every Monday, 9:00 AM. Please call for info.
Gilroy Spanish Neighborhood Prayer & Outreach Lighthouse:
Contact: Carmen 408-607-6810 ~ 1st & 3rd Saturday, 11:00 AM. Please call for info.
San Jose Workplace Diamonds Lighthouse:
Contact: Julia 408-506-1466 ~ Every Thursday, 12:00151 W. Mission Re-EntrySan Jose.
Mountain View Community:
Contact: Stephanie 650-930-6843 ~ 2nd Friday, 9:45 AM. First Presbyterian Church 1667 Miramonte Ave.Mountain View
Fremont Community:
Contact: Lorraine 510-797-8250 ~ 2nd Tuesday, 10:00 AM. Hope Lighthouse36883 Niles Blvd. Fremont.
San Jose Spanish Aglow:
Contact: Rachel 408-370-8425. Please call for info.
Monterey Aglow Lighthouse:
Contact: Cathryn 831-394-4192 ~ Sundays, 1:00 PM. Worship/, Soaking & Intercession
Santa Cruz Prison/Jail Ministry:
Contact: Lynn 479-1881. Please call for info.
San Jose Elmood Jail Ministry and Prayer Meeting for Families of the Incarcerated:
Contact: Rachel 408-370-8425 ~ 4th Thursday, 7:00 PM. Cathedral of Faith Church, San Jose.
---

BAY AREA HEALING ROOMS http://healingrooms.com/
~ San Francisco Healing Rooms
Meets 2nd and 4th Saturday from 9am to 12 noon at 1690 21st Ave, SF. www.healingrooms.com/us1832
~ cHOP Healing Rooms (Convergence House of Prayer) Fremont
Now open! on the 1st Sunday and 3rd Friday of each month from 4 to 6pm. No appt required. Register from 3:45pm to 5:30pm. At 200 Hammond Ave, Fremont. www.ichop.org. Questions: email healingrooms@icHOP.org
~ Silicon Valley Healing Rooms
New times TBA  siliconvalleyhealingrooms.com.
~ The Healing Rooms of Santa Cruz County are open the 1st Saturday monthly, from 12 to 2 pm, at Mid-County Senior Center, 829 Bay Ave, Capitola.
The HOP Intercessor Team of Santa Cruz County meets weekly in Aptos from 6:30 to 8:30 pm. Contact for location: 831-531-8377. Info: http://www.healingroomsscc.org/
~ Healing Room of Vallejo
Northbay Foursquare Church, 330 Avian Dr, Vallejo. First and Last Sat of each month at 10am to noon. 707 554-8282.
~ Milpitas Healing Rooms
3435 Birchwood Lane (Milpitas Christian School), San Jose, 1st and 3rd Sundays, 2pm to 4 pm, https://sites.google.com/site/milpitashealingrooms/
~ Redwood City Healing Rooms
At Tapestry Church, 1305 Middlefield Rd, Redwood City, on the 2nd and 4th Saturdays at 10am to noon. Call 650 861-2581.
~ Hayward Healing Rooms
At Community of Grace, 380 Elmhurst St, Hayward on the 1st Monday & 3rd Thursday at 7pm to 9pm. Call 510 783-8062 x 34. No appt necessary. Last person must be checked-in by 8:30pm. Come & meet the Great Physician! 380 Elmhurst St., Hayward. Pastors & Directors Theresa Evangelista & Debora Spotted Eagle, 510-783-8062 ext 34, nativeindianpeace@yahoo.com.
~ InSpirit Praise & Prayer Healing Room meets the 2nd Saturday monthly from 10am to 12 noon at 858 University Ave, Los Altos. (Sign in at the sanctuary of the Union Church.) A member of IAHR — The International Association of Healing Rooms. InSpiritPrayer@yahoo.com
~ Healing Rooms of Vacaville 707 344-7725.
~ Healing Rooms of Napa
The Healing Rooms of Napa Valley is reaching out to the community. Questions, or to schedule appt, or to submit prayer requests email healingrooms@napaarise.com, www.NapaArise.com.
~ Delta Healing Rooms
Of East Contra Costa County on Thurs nights, 6pm to 7:30pm, and First Saturday each month at 10am to noon. www.oaktreeministries.net
~ Healing Rooms of Modesto
Every 2nd and 4th Friday
http://sfhouseofprayer.org/wp-content/uploads/2013/04/san-francisco-house-of-prayer-for-all-nations-logo.png
0
0
V
http://sfhouseofprayer.org/wp-content/uploads/2013/04/san-francisco-house-of-prayer-for-all-nations-logo.png
V
2017-05-04 21:34:46
2017-05-18 01:02:47
NDP and SF Events 2017