*See President Trump's Courageous Speech given in Saudi Arabia to the leaders of more than 50 Muslim nations. And they applauded him! (Full transcript page bottom). Ironically and sadly, the Manchester bombing occurred the following day.


PRESIDENT TRUMP JOINS G7 SUMMIT IN SICILY tomorrow – May 26-27
At G7 Trump meets bilaterally with world leaders — Presidents, Prime Ministers and a Chancellor will come from Canada, France, Germany, Italy, Japan, United Kingdom and the European Union as well as the invited leaders of Ethiopia, Kenya, Nigeria and Tunisia. This will be the first summit for British Prime Minister Theresa May, French President Emmanuel Macron, Italian Prime Minister Paolo Gentiloni, and President Donald Trump.
G7 Background – Hosted by Italy, May 26 -27 in Taormina, Sicily.
The G7 (The Group of Seven) is an informal, top-level forum for debate that became structured over the years.
Launched in 1975 as G6 by the world's six major industrialized democracies, (the United States, France, Germany, Japan, Italy and the United Kingdom) who met to deal with economic concerns. Canada joined in 1976 (forming the G7)
Russia joined in 1998, (forming the G8), but was suspended in 2014 (after Putin invaded & annexed Ukraine's Crimean peninsula).
At the summit meeting, the heads of government sit together and hold candid discussions on global challenges. The group's agreements are presented in the form of a final declaration, which is not legally binding. They simply represent the leaders' political commitment to follow through.
The current situation – President Trump's first foreign trip has so far gone surprisingly smoothly…but his "shoot-from-the-hip" style unsettles the G7's plans for a "well-scripted" summit.
US officials have submitted broad talking points for the G7. It's a fairly unprecedented situation, because things are usually agreed on beforehand. This time there will be substantive negotiations that could last late into the night Friday into Saturday regarding a final communiqué. Both NATO and the G7 have had an unusually high turnover among leaders, France, Italy, the U.K. and the US and are all sending new people to the G7 and its Canada's Justin Trudeau's 2nd time. Sicily has a crucial role in Italy's approach to migrants and the refugee crisis will be one of the topics on this year's G7 agenda.
PRAY FOR TRUMP ABROAD-
"Father, thank you for the bold and brave message President Trump delivered to the leaders of 50 Muslim nations while in Saudi Arabia, especially in the light of the Manchester tragedy the following day. We ask for continued safety, wisdom, and grace for President Trump and his delegation, as he meets with the G7 leaders in Sicily tomorrow. Refresh him and his team, and grant them restful sleep tonight. Your will be done. Amen."
8 Days, 5 Stops, 4 Countries, NATO Summit, then G7 – Itinerary:
May 20 — Saudi Arabia
May 22— Israel
May 24 — Rome, the Vatican, Brussels
May 25 — Brussels
May 26-27 — Sicily
---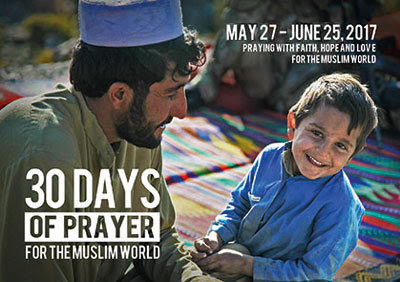 30 DAYS OF PRAYER for the Muslim World  May 27 to June 25
Join an international annual prayer project — One million Christians around the world use the 30 Days of Prayer guide to pray for Muslims during their month of Ramadan, which starts tomorrow evening, Friday, May 26th. Find the prayer guide at: www.pray30days.com. More info, or to order guides, 719-442-6409, orders@worldchristian.com
---
*JEWISH DAY OF PENTECOST next Wednesday!  May 31st (begins next Tuesday evening)
---

*GLOBAL DAY OF PRAYER & PENTECOST SUNDAY  June 4th
A Day of Repentance and United Prayer Worldwide. https://waymakers.org/pray/gdop/
---
*Note: change of venue for Dr Susan tonight!


*SPECIAL HEALING EVENT tonight!  5/25 Sunnyvale
Join Dr Susan Richards at 7pm Thursday at 495 N.Wolfe Rd, Sunnyvale. (Not at Star of David). Please park by the Fair Oaks park across the street.
---

*Early Registration at: http://www.valuesvotersummit.org/ad03-2017/registe
VALUES VOTER SUMMIT  Oct 13-15  Washington DC
Promoting this conference is endorsing sanctity of life policies, rather than an endorsement of one party over another. God is not a Republican or a Democrat, but God is Pro-life, Creator of Life.
Speakers: Michele Bachmann, Ben Carson, Kellyanne Conway, Ted Cruz, Brigitte Gabriel, Franklin Graham, UN Ambassador Nikki Haley, Dr Alveda King, Eric Metaxas, Mike Pence, Donald Trump and more.
---

*OPPOSED to Doctor Assisted Suicide:
Neil Gorsuch, our newest Supreme Court Justice, is opposed to Doctor Assisted Suicide. The back cover of his 2006 book, The Future of Assisted Suicide and Euthanasia, says of Gorsuch, he "builds a nuanced, novel, and powerful moral and legal argument against legalization." Gorsuch says, "all human beings are intrinsically valuable and the intentional taking of human life by private persons is always wrong." Five states and Washington DC have now legalized doctor assisted suicide. This includes Washington, Oregon, California, Colorado and Vermont. A law was signed by Governor Jerry Brown and went into effect in Californian a year ago on June 9th 2016.  Compassion & Choices (formerly The Hemlock Society) is a the organization promoting doctor assisted suicide.
A PRAYER:
"Father, reverse the curse of the culture of death spreading over America. May the Supreme Court uphold the Sanctity of Life. May your Reformation Glory Train go to every city of America with a visitation of revival that turns back the tide. We speak Life, Life, Life over America. We decree that the Democratic Party of California will be Pro-Life Party one day. Amen."
(One of the projects of George Soros' Open Society Institute was The Project on Death in America, active from 1994 to 2003, which sought to "understand and transform the culture and experience of dying and bereavement." In 1994, Soros delivered a speech in which he reported that he had offered to help his mother, a member of the Hemlock Society, commit suicide. In the same speech, he also endorsed the Oregon Death with Dignity Act, proceeding to help fund its advertising campaign.) https://en.wikipedia.org/wiki/George_Soros. Oregon was the first state to legalize euthanasia, doctor assisted suicide, also known as the Death with Dignity Act.
---
A SPECIAL ONE-NIGHT EVENT IN SELECT THEATERS this Tuesday 7pm (marks the 50th anniversary of the Six-Day War)
*New film! 
IN OUR HANDS: Battle for Jerusalem next Thurs, June 1, 7pm!   San Jose, Cupertino, Fremont, Union City, Redwood City, Dublin, Hayward, Salinas, Daly City, Emeryville
Fathom Events presents a CBN Documentaries Film, IN OUR HANDS: The Battle for Jerusalem, which marks the 50th anniversary of the Six-Day War and commemorates this historic battle, in select cinemas nationwide for a special second-night event on Thursday, June 1. IN OUR HANDS tells the story of Israel's 55th Paratrooper Brigade and how Israel's Defense Forces risked everything for the sake of their homeland. With firsthand interviews and historical reenactments, this powerful docudrama focuses on the commitment and sacrifice of the soldiers who reunited Jerusalem. Experience an exclusive conversation with Gordon Robertson, as he discusses the significance of the Six-Day War.
An additional date Thursday, June 1st – Find a Theater: http://inourhands1967.com/
Tickets: http://www.fandango.com/inourhands:battleforjerusalem_201504/movieoverview
---

NOR CAL CATHOLIC CHARISMATIC CONVENTION  May 26-28  Santa Clara
50th Anniversary of the Catholic Charismatic Renewal and the 30th Anniversary of the Northern CA Catholic Charismatic Convention. Northern Catholic Charismatics will gather to celebrate and learn more about the Holy Spirit; experience Anointed Worship; and to learn about and experience the Gifts of the Holy Spirit. Whether new to knowing and experiencing the Holy Spirit or whether you are a seasoned Charismatic, the NCRC Convention offers opportunities to learn and experience more of Christ with the community of believers. Register: http://www.ncrcspirit.org/
---

PROPHETIC ART NIGHTS this Sun 5/28, Sun 6/25, Sun 7/23, Sun 8/27  Fremont
cHOP is starting up Prophetic Art nights the the Great Room this May! This will be a free-flow time where artists can come and do prophetic art in the prayer room atmosphere. You can come with a project already in mind, or you can go after one of our prayer themes for the evening. From 4-6pm in the cHOP Great Room, 200 Hammond. http://convergencehop.org/
---
cHOP PROPHETIC MINISTRY (2nd Wed & 4th Sat)  May 27  Fremont
Prophetic Ministry is designed to encourage, exhort and build up the people of God. Our teams are trained to hear from the Lord, speak life, destiny and identity. We invite you to come and receive. Our next Prophetic Ministry is Saturday, May 27th, 10a-12p.
Registration begins at 9:30 at the Convergence House of Prayer lobby desk and continues until we have filled all of our slots or by 11:30a. Note: If you have received personal Prophetic Ministry at cHOP from our teams, we ask that you wait at least 6 months before you come for another session. Thank you! http://convergencehop.org/
---
*HIDDEN TREASURES  Sat June 3  Campbell
CityTeam's House of Grace Annual Fundraiser ~ Join us as we discover the Hidden Treasures of the women of CityTeam's San Jose House of Grace at our annual fund raising breakfast! Come hear stories of transformation, and I am sure you will be encouraged by how God is at work. Saturday, June 3, 2017 9am – 11am Home Church 1799 Winchester Boulevard Campbell. https://www.cityteam.org/hgbreakfast/?utm_medium=email&utm_campaign=House%20of%20Grace%20Breakfast%20Invite&utm_content=House%20of%20Grace%20Breakfast%20Invite+CID_e37e0b6646fcde42af14164eb46a13e5&utm_source=Email%20marketing%20software&utm_term=Get%20Tickets
---

*JWORKS workshop  June 10  Jubilee
Register: https://jubileechristian.ccbchurch.com/form_response.php?id=258
---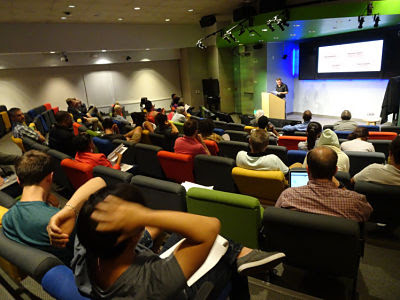 Passion Talks (in Ted Talks format) gives last call for speaker participation. Are you passionate about something and want to share with an audience?
PASSION TALKS 2017  Aug 4-5  Bay Area – Google and Convergence House of Prayer
Passion Talks – An Intellectual Faith Movement – will be a 2-day format with the first day invite-only and the second day open to the public (info to follow).
June 15th – Passion Talks last deadline to submit to participate as a speaker. Passion Talks offer speakers an opportunity to give short talks about their work, faith, passions, and dreams. Each talk is between 10-15 minutes, and will be followed by 5 minutes for Q&A. Submit application at: https://passiontalks17.wordpress.com/
---
Brian Guerin travels throughout the world releasing the Glory of God accompanied by a sharp prophetic edge and by the tangible presence of God that rests in the meetings followed by signs, wonders and miracles.
GLORY NIGHTS SAN FRANCISCO! July 14-15  SF  
Bridal Glory International is very excited to invite you to back to back nights of experiencing the Glory of God in San Francisco with Brian Guerin. There will be the preaching and teaching of the Word of God followed by Prophecy, Signs and Wonders as we dive into the Rich Presence of God and Deep Encounter. Brian will be personally laying hands on everyone for a fresh impartation & commissioning into greater empowerment & release of the fullness of God's Purposes, Promises and Destiny within your life. On Sat from 11am-2pm there will be activation (not mandatory) as we go out in groups throughout the beautiful city of San Francisco to love on people, pray for the sick and prophesy as the Lord leads us (i.e. Union Square, Golden Gate Park, shopping, eating lunch etc.). Sat night service we will have time for sharing testimonies of all that God did earlier that day!
We also hope you can stay both nights at the Hyatt Regency San Francisco where the event is being held as we have a SPECIAL ROOM RATE-FULL BREAKFAST INCLUDED blocked off for Bridal Glory International guests. (When reserving your room for both nights of July 14th – 15th mention you are with the Bridal Glory International group for special rate). Call Passkey at (888) 421-1442, and reference the Bridal Glory or Glory Night at the Hyatt Regency San Francisco with your reservation dates, at the Embarcadero Center, SF. Held Fri July 14th – Sat July 15th at 7pm-10pm and Sat 11am to 2pm.
2 for 1 Special: Register One Person, Bring Friend, Family, Spouse for Free…also free admission for Pastors and Leaders – (Please RSVP all guests with Kelley@BridalGlory.com. Registration $45: http://bridalglory.com/glory-nights
---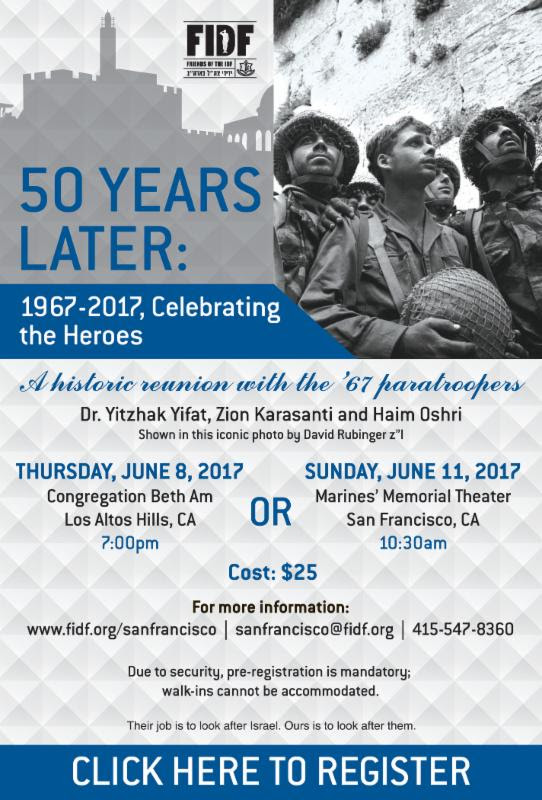 ---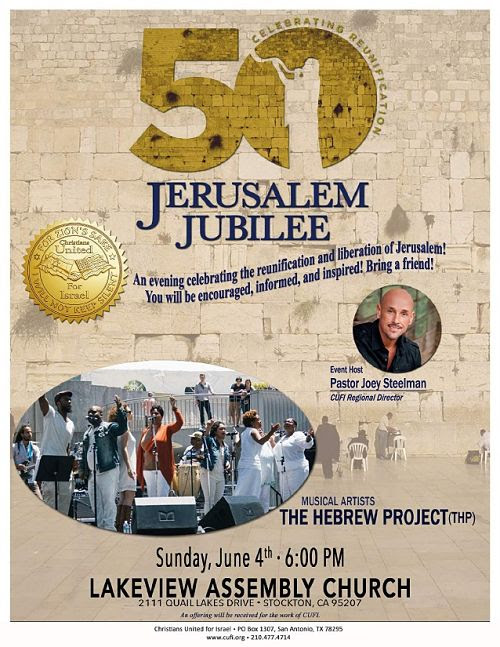 CHRISTIANS UNITED FOR ISRAEL invite you to a Jerusalem Jubilee Celebration  June 4  Stockton
RSVP: http://www.cufi.org/site/Calendar/1996009302?view=RSVP&id=129486
---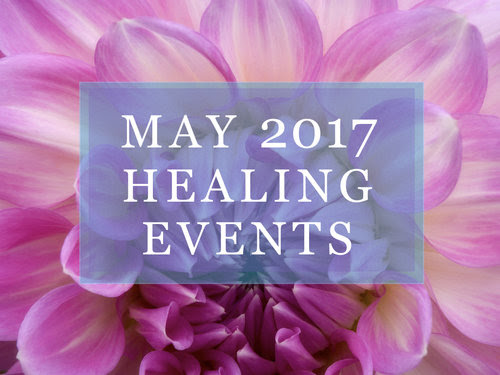 SUSAN RICHARDS, MD, HEALING MEETINGS FOR MAY:
http://www.medschoolhealing.com/
*Thurs May 25th, 7pm
Sunnyvale Healing Event
495 North Wolfe Rd, Sunnyvale
Saturday May 27th, 6:30pm
Salinas House of Prayer
925 S. Main St. Salinas (Please enter from the back parking lot.)
Sunday May 28th, 10am
Salinas Vineyard Church Healing Service
1122 E Alisal St, Salinas
Sunday May 28th, 7pm
Women's Healing Event
Medical and and Spiritual Healing : Hormonal, Autoimmune, Emotional & Other Health Issues.
Cubberley Community Center
4000 MiddleField Rd. Palo Alto, CA H-1 Lecture Room
Parking is available next to the room or in the main parking lot
Wednesday May 31, 7pm
Destiny Christian Fellowship Healing Event
42326 Albrae St, Fremont
---
JOANNE MOODY AT EAST BAY HEALING CENTER
June 17  Dublin
Monthly Healing 
TRAINING SESSIONS 
from 1pm to 3:30pm. Joanne leads the ministry Agape Freedom Fighters which is designed to equip individuals, church and regional prayer teams with practical, theologically-grounded training in the ministry of Physical Healing, Inner Healing, Deliverance and Prophecy. 
http://agapefreedomfighters.org
, 
info@ebhealing.org
. Location TBA at: 
http://ebhealing.org/
---

*DR SUSAN RICHARDS At East Bay Healing Center  July 15
*And CHUCK MCCALLUM  Aug 19
---

SOZO BASIC TRAINING  June 2-3  Lake Tahoe
Find freedom to move forward in your destiny and help others do the same in beautiful South Lake Tahoe! Sozo Basic Training at Lake Tahoe Christian Fellowship. The seminar is set up so that once the Sozo training is completed and the individual church or organization develops experience, that group is able to start a SOZO ministry. The tools and information are helpful for those in other inner healing ministries, healing rooms, prayer or counseling ministries. Certificate upon completion. On Friday, June 2nd from 7-10pm and Saturday, June 3rd from 9am-4:30pm. Early bird pricing is $85 until May 3rd. Reserve your spot today! https://www.eventbrite.com/e/sozo-basic-training-tickets
---

YWAM SF COMMUNITY NIGHT with Mark Scandrette  June 2  SF
Join authors Mark and Lisa Scandrette for this practical session based on their latest book, Belonging and Becoming: Creating A Thriving Family Culture. Together we will explore tools and practices that can help your family thrive. FREE event, Friday, June 2nd, at YWAM 357 Ellis street, San Francisco. Doors open at 6:30pm, program begins at 7:00pm. YWAM SF is 3 blocks from Powell street BART Station. To RSVP & more info: https://www.facebook.com/events/1129093137237006/ or https://www.ywamsanfrancisco.org/events/2017/2/23/belonging-and-becoming-community-night 
---

RALLY THE VALLEY  June 10  Morgan Hill
Come be a part of this historical event. Join your Community in an hour of music, prayer and unity for the greater Bay Area. We want to lift up our Local, State and Federal government, first responders, our children, our schools and much, much more. At 12 noon to 1pm at Morgan Hill Community & Cultural Center – Amphitheater, 17000 Monterey Rd, Morgan Hill. Sponsored by Acts Revival Center with Pastor Michael-John. http://www.manta.com/c/mtvwz92/acts-revival-center-inc
---

Prophetic intercessors wanted… multitudes are led to the Lord at this event every year! Training provided.
HAIGHT ASHBURY STREET FAIR ~ Ministry Teams Needed! Sunday June 11  San Francisco
The 40th Anniversary of the Haight Street Fair – This is ground zero for the Hippie Movement of the 70's! "The Son of Man came to seek and to save what was lost." SF House of Prayer invites you to minister prophetic prayer, "Free Destiny Readings" and the Good News of eternal life in Jesus Christ at the Haight Street Fair in their pink ministry tents! From 10am to 6pm. Sign up with Michael Dowling of SFHOP, 415 279-4012, michaeldowling@sfhouseofprayer.org, http://sfhouseofprayer.org/ .
---

*AGLOW INTERNATIONAL, SAN RAFAEL COMMUNITY LIGHTHOUSE MEETING & SPEAKER: Sat June 10
Speaker/author DeAnna Thieme. From the streets of the exploited, shelters, recovery homes, hospitals, and the Indian reservation, DeAnna sees God's miracles regularly. She is fully acquainted with suffering, and holds a testimony so that others would be inspired to persevere in the hardest of times. Because no matter what comes, she has the fullness of joy as she sees many new creations follow Christ and live a new life guarded by God's love.
Praise and Worship with Neil Sherman. At 10am at Victory Christian Center, in the Harbor Center, 555 East Francisco Blvd, Suite 15, San Rafael. Info: MaryAnn 415-456-4782 or www.aglow.org.
---

WORSHIP NIGHTS SF by Linden Nights SF  June 17  SF
We love the presence of God, and are excited to see a worship culture grow in SF. We believe you are too! Join us for our next evening of worship in the heart of San Francisco on June 17th! Our good friend Cameron Beyenberg will be leading worship! Doors open at 7pm music begins at 7:30pm. Suggested donation $20. Tickets: https://www.eventbrite.com/e/worship-nights-sf-tickets-34259013632?aff=efbneb
---
INTERNSHIP TRAINING WITH DR SUSAN RICHARDS  Sat June 17  Sunnyvale
Once monthly from 12noon to 4pm. Register at: http://www.medschoolhealing.com (Location given after registration).
---

Bree is Back!
BREE KEYTON 2017 CA TOUR June/July
Sunnyvale House of Prayer & Orchard City Church June 23 & 24  Sunnyvale
Fri 7:30PM & Sat 10AM to 2PM  AMERICA'S WAR IN THE HEAVENS CONFERENCE
Call for directions: 408-732-5422
Genesis Upper Room June 25 & 26  San Jose
Sun 3PM & Mon 7PM  GLORIOUS CHURCH CONFERENCE
20 Great Oaks Blvd. Suite 236
Hilltop Ministries June 27  Santa Cruz
Tues. 6:30PM Pleasure Point Church, 61 26th Ave
Modesto Business Men's Fellowship  June 29  Modesto
Thurs. noon at the Golden Corral Buffet, 737 McHenry Ave
Moxie Upper Room June 30  Loomis
Fri. 7PM, Swetzer Rd
Sonora Business Men's Fellowship July 1  Sonora
Sat. 6PM, Pine Cone Restaurant, 9601 Hess Ave
Beyond the Wall Worship & Deliverance Center July 2  San Jose
Sun. 2:30PM, 2350 Paragon Dr
Revival Barn Gathering July 8  Elk Grove
Sat. 1PM to 6PM  HOW TO WAR IN THE GAP CONFERENCE, 10140 Bruceville Rd
Oasis Church July 9  Rancho Cordova
Sun. 3PM 2721 Citrus Rd. Ste. C
Jubliee Women's Ministry July 12  San Jose
Wed. 10:30AM, 175 Nortech Pky.
Star of David Church July 16  San Jose
Sun. 11AM, 520 W. Virginia St
http://www.breekeytonministries.com/
---
*50 Day Fast from May 18th to July 6th in Preparation.


THE SOUND 2017 (Chris Burns & Many Others)  7-7-17 and 7-8-17  Golden Gate Park, Hippie Hill
Thursday – July 6th at Nourse Theater  6pm to 10pm
Friday – July 7th at Jerry Garcia Amphitheater  10am to 6pm
Saturday – July 8th at Hippie Hill
"In the summer of 1967 a societal phenomenon took place in San Francisco called the Summer of Love. It was the flashpoint of a massive cultural shift in America and music was the vehicle that drove it.
In the summer of 2017 we are calling thousands to Hippie Hill in Golden Gate Park, San Francisco, for a nation-wide Jesus Festival. 50 years from the very place of the counter-cultural revolution in 1967, we will release the sound of worship and declare a new day for America. Jubilee, every 50 years, means the slaves are set free, all debt is canceled, and the land is healed.
We will host the presence of Jesus, preach the gospel of Jesus, and display the works of Jesus.
We will release the sound of jubilee and believe for a new Jesus People who usher in the greatest harvest and invasion of the presence of God in America than ever before. Our cry is like Isaiah's prayer, "Lord awake as in the days of old, as in the days of our fathers!" Join us, that the next 50 years in America would be the Lords." #thesound2017, https://thesound2017.com/
---
FREE CHAPLAINCY TRAINING Sat Aug 26, and Sun Nov 5  San Jose
Correctional Institutions Chaplaincy: 3,500 men and women are incarcerated in Santa Clara County jails on any day. The average inmate's stay is six months, with some staying 8 – 10 years. To serve their spiritual needs, CIC Ministries trains teams of volunteers to conduct Bible studies, group classes, worship services, and one-on-one pastoral counseling inside county jails.
The Santa Clara County Sheriff's Department & the Probation Department invite us to do ministry, and as invited guests, we must work harmoniously with the staff, following all rules and regulations. CIC works with about 300 volunteers from a variety of faith communities, denominations, languages, cultures, races and styles of worship. Our agreement with the Sheriff's Department and the Probation Department is that religious volunteers will be completely trained and competent to provide chaplaincy ministry in their facilities. https://sites.google.com/cicministries.net/welcome
---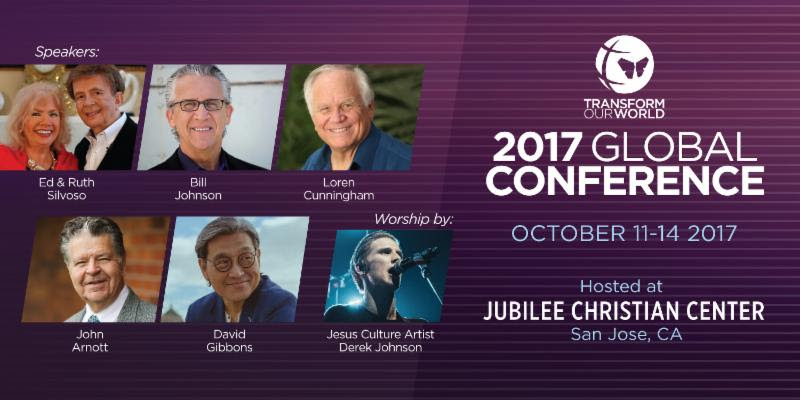 Save the date…you don't want to miss this!
2017 TRANSFORM OUR WORLD CONFERENCE Oct 11-14  Jubilee San Jose
Loren Cunningham (founder of YWAM – Youth with a Mission), John Arnott (Senior Pastor over the Toronto Blessing & Catch the Fire) and Bill Johnson (pastor/author from Bethel, Redding). Hosted by Ed Silvoso and the Transform Our World team. https://transformourworld.org
---
**Do you, or someone you know have a pornography addiction? Help is here. A Recovery Tool for the Digital Age – rTribe App

R TRIBE from your app store – Help for all kinds of addictions (an app built by addicts, for addicts). Download free.
A confidential Daily App for Recovery from Addiction. For the first time, stay connected to your friends, track your recovery, and learn what it takes to find freedom. Our team of experts has over 20,000 hours of experience in recovery, therapy, and healing from a drug, pornography, gambling or alcohol addiction. https://www.rtribe.org/
---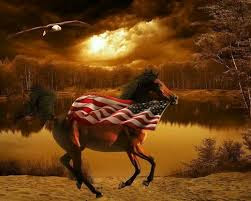 WANT TO RUN FOR OFFICE?
Have you ever considered running for an elected office? It might not be as hard as you think – we can help you. Transforming the government in Silicon Valley requires believers in office who hear from the Lord. If the Lord is speaking to you about running for a non-partisan office in 2018, 2020 or beyond, please contact Jan Soule, President of the Silicon Valley Association of Republican Women at jansoule@svarw.com or call 408-717-0614. Non-partisan offices include school boards, city and town council, special districts (like water & hospital).
---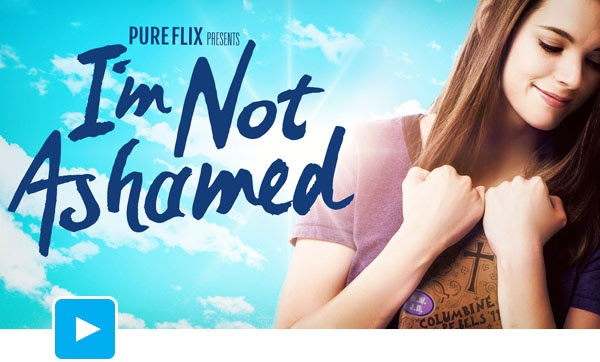 Every teen in America should see this movie. . . playing now on PureFlix!
I'm Not Ashamed – Watch For Free when you sign up for PureFlix.
Based on a true story of the inspiring and powerful journal entries of Rachel Joy Scott – the first student killed at Columbine High School shooting. This must-see uplifting movie is a reminder that when we put our lives in God's hands, we can make a world of difference. https://pureflix.com, https://www.redbox.com/movies/im-not-ashamed.
---

PRAYER CONFERENCE CALLS you can join!
*A New California Intercessors Prayer Call! Monday thru Friday at 6 am to 7 am. Dial 712-770-4340, then code 542277# (*6 to mute/unmute).
NATIONAL STRATEGIC PRAYER CALL!  A 24-hour prayer call continues daily. Join this powerful National Prayer Conference call any time night and day! Dial 712-770-4340, then code 543 555# (*6 to mute/unmute).
PRAYER SURGE NOW! – Invitation to Saturday Morning Prayer Sessions
At 4:30 am to 8 am (Pacific Time). Call 712-432-0075, then access code 6149782# (*6 to mute)
www.nationalhighwayofprayer.net. Facilitator, Dai Sup Han ~ A National Prayer Conference Call. For details: http://prayersurgenow.blogspot.com/.
PRAY CALIFORNIA CONFERENCE CALL every Wednesday noon
Join Maryal Boumann on a POWERFUL prayer call for California every Wed at 12 noon. Dial 712-432-0075, then access code 503 7802#. www.praycalifornia.org
THE PERSECUTION WATCH 6PM every Tues, Thurs, Saturday.
Join Blaine Scogin in a nightly prayer call to pray for the Persecuted Believers around the world. At 6 pm (Pacific) each night dial 712 775-7035 then code 281207#.
AGLOW INTERNATIONAL weekly Monday prayer call 7pm (Pacific)
Join by dialing (712) 432-3066, then code 754058. "Blow the trumpet in the land…" Jeremiah 4:5. Aglow International has an Islam Mandate and an Israel Mandate to pray. Join, AS ONE, as a global voice of prayer on this timely call.
ARISE AND BUILD with Vicki Nohrden 5:15 am Thursdays
Every Thursday morning at 5:15 am join a PRAYER Conference Call with Vicki Nohrden. Dial 712-775-7031, access 379503809 #. Press *6 to mute until you are ready to pray.
INTERCESSORS FOR AMERICA
Weekly prayer for the nation; monthly first Friday Fast; connect with a prayer group, receive e-alerts focusing on critical national issues for prayer. https://www.getamericapraying.com/gap
NDP Watchmen of the Night – 2 hour nightly prayer call in affiliation with National Day of Prayer. Dial 712 432-0075, then code 496-1322# 7 nights a week from 7 to 9 PM (Pacific Time). Also, join Sue Landry each morning Monday thru Friday at 7:11am to 8am. Join for all or part of the time. http://www.nationaldayofprayer.org/
PRAYER SURGE NOW! – Prayer Conference Call every Sat at 4:30am to 8am with Dai Sup Han. Huge variety of guests each week. Call 1-712-432-0075, access code 6149782#. www.prayersurgenow.net
REPENTANCE AND RESTORATION PRAYER CALL – Daily nationwide prayer. Deep repentance and beautiful prayers are being lifted up in hopes of a release of the Spirit of God for a Great Awakening in America! Mon thru Sat from 8:30am to 9:00am. Sundays at 3:30pm to 4:00pm. Dial 712 432-1699 Access Code 338083#. Contact: Judy Garlow Wade: Prayer Coordinator:

TRANSFORM OUR WORLD PRAYER CALL every Thursday Noon
Join Ted Hahs of Transform Our World for a weekly prayer call every Thursday noon. Dial 712-775-7035, then code 396710#. Then star 6 to mute. https://transformourworld.org/
---

EAST BAY PRAYER FURNACE  Dublin/Pleasanton Area
East Bay Prayer Furnace has entered into a new rhythm of meeting with weekly times of encountering God, interspersed with a once-a-month fellowship meal at a home, and a once-a-month wholescale gathering at Rheem Drive, where Jim Stilwell will join us from Sacramento and preach/teach/update. Find info at: http://www.eastbayprayerfurnace.org/
Hayward Prayer Gathering Open every 3rd Monday monthly from 7pm ot 10 pm at community of Grace, 380 Elmhurst St. Hayward. 510-303-7203, http://www.icgrace.org/
NAOS House of Prayer Berkeley
Meets for prayer Monday thru Friday 7 to 9pm each evening. At 2239 Dwight Way, Berkeley. (Please knock if door is locked.) Info: http://naoshouseofprayer.org/, office@naoshop.org.   
SF HOP every Wed & Friday  San Francisco
San Francisco House of Prayer for All Nations meets Wednesdays at 9pm to 2am, and a Shabbat Watch of the Lord each Friday evening at 6 pm to Saturday 3 am. Located at the Sunset Bible Church on the corner of 1690 21st Avenue & Moraga. Join the San Francisco House of Prayer for All Nations this week (free parking at Chase Bank on 19th Ave & Noriega). http://sfhouseofprayer.org/
SF HOUSE OF PRAYER PRAY & GO every Tues night  San Francisco
Luke 4:18 Outreach Ministry. "Spiritually hungry people sit with us for a free 'Destiny Reading'. The Holy Spirit is always there to speak to hearts, heal, and deliver." Contact Michael for place & time. 415 374-4025. http://sfhouseofprayer.org/
SAN MATEO GLORY CLOUD HOUSE OF PRAYER  5pm Sundays
Call 650-483-3366 for directions.
SUNNYVALE HOUSE OF PRAYER 7:30 pm Tues Evenings
Call 408 732-5422 for directions.
EAST BAY PRAYER FURNACE 
Find times/locations at http://www.eastbayprayerfurnace.org, https://www.facebook.com/EBPrayerFurnace
CONVERGENCE HOUSE OF PRAYER Fremont
Open for Prayer 50 hours a week! Encounter God. Come join us as we declare the worth of Jesus in Fremont! Also, hosting cHOP Healing Rooms! At 200 Hammond Ave, Fremont, 510 656-2335. www.ichop.org
KEY 22 INTERCESSION FOR SONOMA COUNTY & Nor CAL (formerly Sonoma County House of Prayer)
Now open every Wednesday 7 – 9pm and every Friday from 7pm to 10 pm and 3 to 7am Saturday, Santa Rosa. Check web for location. 707 344-7682. www.sonomacountyhop.com
---
AGLOW INTERNATIONAL Bay Area Meetings
Pot of Gold San Jose Aglow:
Contact: Mary Lou 408-281-3036 ~ 3rd Monday, Speaker Meeting 10:00 AM at Denny's Restaurant, 1140 Hillsdale Ave, San Jose. Also 2nd Thursday, Prayer & Soaking. Please call for info.
San Rafael Community Lighthouse:
Contact: Ann 415-456-4782 ~ 2nd Saturday, 10 AM. At Victory Christian Center, at Harbor Center, 555 Francisco Blvd, Suite 15, San Rafael.
Salinas Aglow:
Contact: Carol 831-756-7070 ~ 3rd Thursday, Speaker Meeting 6:30 PMBagel Corner818 Park Row Place, Salinas
San Jose Evening Spanish Couple Lighthouse:
Contact: Ricardo & Margarita 408-622-1318 ~ 4th Saturday, 6:00 PM. At Denny's Restaurant1140 Hillsdale Ave, San Jose.
Central San Jose Prayer:
Contact: Julia 408-506-1466 ~ 2nd Saturday, 10:00 AM. Please call for info.
East San Jose Morning:
Contact: Maria 408-401-5515Every Monday, 9:00 AM. Please call for info.
Gilroy Spanish Neighborhood Prayer & Outreach Lighthouse:
Contact: Carmen 408-607-6810 ~ 1st & 3rd Saturday, 11:00 AM. Please call for info.
San Jose Workplace Diamonds Lighthouse:
Contact: Julia 408-506-1466 ~ Every Thursday, 12:00151 W. Mission Re-EntrySan Jose.
Mountain View Community:
Contact: Stephanie 650-930-6843 ~ 2nd Friday, 9:45 AM. First Presbyterian Church 1667 Miramonte Ave.Mountain View
Fremont Community:
Contact: Lorraine 510-797-8250 ~ 2nd Tuesday, 10:00 AM. Hope Lighthouse36883 Niles Blvd. Fremont.
San Jose Spanish Aglow:
Contact: Rachel 408-370-8425. Please call for info.
Monterey Aglow Lighthouse:
Contact: Cathryn 831-394-4192 ~ Sundays, 1:00 PM. Worship/, Soaking & Intercession
Santa Cruz Prison/Jail Ministry:
Contact: Lynn 479-1881. Please call for info.
San Jose Elmood Jail Ministry and Prayer Meeting for Families of the Incarcerated:
Contact: Rachel 408-370-8425 ~ 4th Thursday, 7:00 PM. Cathedral of Faith Church, San Jose.
---

BAY AREA HEALING ROOMS http://healingrooms.com/
~ San Francisco Healing Rooms
Meets 2nd and 4th Saturday from 9am to 12 noon at 1690 21st Ave, SF. www.healingrooms.com/us1832
~ cHOP Healing Rooms (Convergence House of Prayer) Fremont
Open +on the 1st Sunday and 3rd Friday of each month from 4 to 6pm. No appt required. Register from 3:45pm to 5:30pm. At 200 Hammond Ave, Fremont. www.ichop.org. Questions: email healingrooms@icHOP.org
~ Silicon Valley Healing Rooms
New times TBA  siliconvalleyhealingrooms.com.
~ The Healing Rooms of Santa Cruz County are open the 1st Saturday monthly, from 12 to 2 pm, at Mid-County Senior Center, 829 Bay Ave, Capitola.
The HOP Intercessor Team of Santa Cruz County meets weekly in Aptos from 6:30 to 8:30 pm. Contact for location: 831-531-8377. Info: http://www.healingroomsscc.org/
~ Healing Room of Vallejo  
Northbay Foursquare Church, 330 Avian Dr, Vallejo. First and Last Sat of each month at 10am to noon.
707 554-8282
.
~ Milpitas Healing Rooms
3435 Birchwood Lane (Milpitas Christian School), San Jose, 1st and 3rd Sundays, 2pm to 4 pm, https://sites.google.com/site/milpitashealingrooms/
~ Redwood City Healing Rooms
At Tapestry Church, 1305 Middlefield Rd, Redwood City, on the 2nd and 4th Saturdays at 10am to noon. Call 650 861-2581.
~ Hayward Healing Rooms
At Community of Grace, 380 Elmhurst St, Hayward on the 1st Monday & 3rd Thursday at 7pm to 9pm. Call 510 783-8062 x 34. No appt necessary. Last person must be checked-in by 8:30pm. Come & meet the Great Physician! 380 Elmhurst St., Hayward. Pastors & Directors Theresa Evangelista & Debora Spotted Eagle, 510-783-8062 ext 34, nativeindianpeace@yahoo.com.
~ InSpirit Praise & Prayer Healing Room meets the 2nd Saturday monthly from 10am to 12 noon at 858 University Ave, Los Altos. (Sign in at the sanctuary of the Union Church.) A member of IAHR — The International Association of Healing Rooms. InSpiritPrayer@yahoo.com
~ Healing Rooms of Vacaville 707 344-7725.
~ Healing Rooms of Napa
The Healing Rooms of Napa Valley is reaching out to the community. Questions, or to schedule appt, or to submit prayer requests email healingrooms@napaarise.com, www.NapaArise.com.
~ Delta Healing Rooms
Of East Contra Costa County on Thurs nights, 6pm to 7:30pm, and First Saturday each month at 10am to noon. www.oaktreeministries.net
~ Healing Rooms of Modesto
Every 2nd and 4th Friday
---

SEVEN DAY TURNAROUND AND MIRACLES!
By Lana Vawser, May 18th
I felt the Lord say there would be a 7 day turnaround for many. Over the next seven days things that the enemy has specifically been using to torment, assault and intimidate many of God's people, is about to flip and turnaround.
Where many of you have faced incredible struggle, assault, torment, intimidation and a spirit of thieving that has been attempting to steal from you, I felt God decreeing a SEVEN DAY INCREASE!!!
The very area, the very ground that has been assaulted, over the next 7 days there will be a COMPLETION and FINALITY of this issue, struggle and darkness. Where the spirit of thieving is attempting to steal in this area, the 7 day breakthrough and turnaround will release significant increase into these areas that were targeted.
I saw ROOTS coming out in the next 7 days! Roots where strongholds have taken root and there have been constant cycles of pain, oppression, drought and death, the rain and fire of His Spirit will fall over the next seven days and burn away and remove that root by the restoration of HIS truth in the rain, which will bring the greatest refreshing and soothing into the area where that root had taken hold.
I also felt the Lord say many have felt like they have hit rock bottom and then they go lower still. A deep weariness is upon you, and you're not sure how much further you can go and cry out, I felt the Lord saying "Don't lose hope or give up now! 7 day and 7 days of miracles, momentum and turnarounds of completion, will usher you into the new day you have been waiting for."
SUBSCRIBE: http://lanavawser.com/subscription,
FACEBOOK: facebook.com/pages/Lana-Vawser/212479638795197
---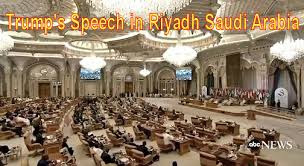 PRESIDENT TRUMPS SPEECH TO THE MUSLIM WORLD (to Leaders of 50 Muslim nations)
Sunday May 21, 2017
Riyadh, Saudi Arabia (CNN)

President Donald Trump on Sunday delivered a speech to the leaders of more than 50 Muslim countries to outline his vision for US-Muslim relations.
"I want to thank King Salman for his extraordinary words, and the magnificent Kingdom of Saudi Arabia for hosting today's summit. I am honored to be received by such gracious hosts. I have always heard about the splendor of your country and the kindness of your citizens, but words do not do justice to the grandeur of this remarkable place and the incredible hospitality you have shown us from the moment we arrived.
You also hosted me in the treasured home of King Abdulaziz, the founder of the Kingdom who united your great people. Working alongside another beloved leader — American President Franklin Roosevelt — King Abdulaziz began the enduring partnership between our two countries. King Salman: your father would be so proud to see that you are continuing his legacy — and just as he opened the first chapter in our partnership, today we begin a new chapter that will bring lasting benefits to our citizens.
Let me now also extend my deep and heartfelt gratitude to each and every one of the distinguished heads of state who made this journey here today. You greatly honor us with your presence, and I send the warmest regards from my country to yours. I know that our time together will bring many blessings to both your people and mine.
I stand before you as a representative of the American People, to deliver a message of friendship and hope. That is why I chose to make my first foreign visit a trip to the heart of the Muslim world, to the nation that serves as custodian of the two holiest sites in the Islamic Faith.
In my inaugural address to the American People, I pledged to strengthen America's oldest friendships, and to build new partnerships in pursuit of peace. I also promised that America will not seek to impose our way of life on others, but to outstretch our hands in the spirit of cooperation and trust.
Our vision is one of peace, security, and prosperity—in this region, and in the world.
Our goal is a coalition of nations who share the aim of stamping out extremism and providing our children a hopeful future that does honor to God.
And so this historic and unprecedented gathering of leaders—unique in the history of nations—is a symbol to the world of our shared resolve and our mutual respect. To the leaders and citizens of every country assembled here today, I want you to know that the United States is eager to form closer bonds of friendship, security, culture and commerce.
For Americans, this is an exciting time. A new spirit of optimism is sweeping our country: in just a few months, we have created almost a million new jobs, added over 3 trillion dollars of new value, lifted the burdens on American industry, and made record investments in our military that will protect the safety of our people and enhance the security of our wonderful friends and allies — many of whom are here today.
Now, there is even more blessed news I am pleased to share with you. My meetings with King Salman, the Crown Prince, and the Deputy Crown Prince, have been filled with great warmth, good will, and tremendous cooperation. Yesterday, we signed historic agreements with the Kingdom that will invest almost $400 billion in our two countries and create many thousands of jobs in America and Saudi Arabia.
This landmark agreement includes the announcement of a $110 billion Saudi-funded defense purchase — and we will be sure to help our Saudi friends to get a good deal from our great American defense companies. This agreement will help the Saudi military to take a greater role in security operations.
We have also started discussions with many of the countries present today on strengthening partnerships, and forming new ones, to advance security and stability across the Middle East and beyond.
Later today, we will make history again with the opening of a new Global Center for Combating Extremist Ideology — located right here, in this central part of the Islamic World.
This groundbreaking new center represents a clear declaration that Muslim-majority countries must take the lead in combating radicalization, and I want to express our gratitude to King Salman for this strong demonstration of leadership.
I have had the pleasure of welcoming several of the leaders present today to the White House, and I look forward to working with all of you.
America is a sovereign nation and our first priority is always the safety and security of our citizens. We are not here to lecture—we are not here to tell other people how to live, what to do, who to be, or how to worship. Instead, we are here to offer partnership — based on shared interests and values — to pursue a better future for us all.
Here at this summit we will discuss many interests we share together. But above all we must be united in pursuing the one goal that transcends every other consideration. That goal is to meet history's great test—to conquer extremism and vanquish the forces of terrorism.
Young Muslim boys and girls should be able to grow up free from fear, safe from violence, and innocent of hatred. And young Muslim men and women should have the chance to build a new era of prosperity for themselves and their peoples.
With God's help, this summit will mark the beginning of the end for those who practice terror and spread its vile creed. At the same time, we pray this special gathering may someday be remembered as the beginning of peace in the Middle East — and maybe, even all over the world.
But this future can only be achieved through defeating terrorism and the ideology that drives it.
Few nations have been spared its violent reach.
America has suffered repeated barbaric attacks — from the atrocities of September 11th to the devastation of the Boston Bombing, to the horrible killings in San Bernardino and Orlando.
The nations of Europe have also endured unspeakable horror. So too have the nations of Africa and even South America. India, Russia, China and Australia have been victims.
But, in sheer numbers, the deadliest toll has been exacted on the innocent people of Arab, Muslim and Middle Eastern nations. They have borne the brunt of the killings and the worst of the destruction in this wave of fanatical violence.
Some estimates hold that more than 95 percent of the victims of terrorism are themselves Muslim.
We now face a humanitarian and security disaster in this region that is spreading across the planet. It is a tragedy of epic proportions. No description of the suffering and depravity can begin to capture its full measure.
The true toll of ISIS, al Qaeda, Hezbollah, Hamas, and so many others, must be counted not only in the number of dead. It must also be counted in generations of vanished dreams.
The Middle East is rich with natural beauty, vibrant cultures, and massive amounts of historic treasures. It should increasingly become one of the great global centers of commerce and opportunity.
This region should not be a place from which refugees flee, but to which newcomers flock.
Saudi Arabia is home to the holiest sites in one of the world's great faiths. Each year millions of Muslims come from around the world to Saudi Arabia to take part in the Hajj. In addition to ancient wonders, this country is also home to modern ones—including soaring achievements in architecture.
Egypt was a thriving center of learning and achievement thousands of years before other parts of the world. The wonders of Giza, Luxor and Alexandria are proud monuments to that ancient heritage.
All over the world, people dream of walking through the ruins of Petra in Jordan. Iraq was the cradle of civilization and is a land of natural beauty. And the United Arab Emirates has reached incredible heights with glass and steel, and turned earth and water into spectacular works of art.
The entire region is at the center of the key shipping lanes of the Suez Canal, the Red Sea, and the Straits of Hormuz. The potential of this region has never been greater. 65 percent of its population is under the age of 30. Like all young men and women, they seek great futures to build, great national projects to join, and a place for their families to call home.
But this untapped potential, this tremendous cause for optimism, is held at bay by bloodshed and terror. There can be no coexistence with this violence. There can be no tolerating it, no accepting it, no excusing it, and no ignoring it.
Every time a terrorist murders an innocent person, and falsely invokes the name of God, it should be an insult to every person of faith.
Terrorists do not worship God, they worship death.
If we do not act against this organized terror, then we know what will happen. Terrorism's devastation of life will continue to spread. Peaceful societies will become engulfed by violence. And the futures of many generations will be sadly squandered.
If we do not stand in uniform condemnation of this killing—then not only will we be judged by our people, not only will we be judged by history, but we will be judged by God.
This is not a battle between different faiths, different sects, or different civilizations.
This is a battle between barbaric criminals who seek to obliterate human life, and decent people of all religions who seek to protect it.
This is a battle between Good and Evil.
When we see the scenes of destruction in the wake of terror, we see no signs that those murdered were Jewish or Christian, Shia or Sunni. When we look upon the streams of innocent blood soaked into the ancient ground, we cannot see the faith or sect or tribe of the victims — we see only that they were Children of God whose deaths are an insult to all that is holy.
But we can only overcome this evil if the forces of good are united and strong — and if everyone in this room does their fair share and fulfills their part of the burden.
Terrorism has spread across the world. But the path to peace begins right here, on this ancient soil, in this sacred land.
America is prepared to stand with you — in pursuit of shared interests and common security.
But the nations of the Middle East cannot wait for American power to crush this enemy for them. The nations of the Middle East will have to decide what kind of future they want for themselves, for their countries, and for their children.
It is a choice between two futures — and it is a choice America CANNOT make for you.
A better future is only possible if your nations drive out the terrorists and extremists. Drive. Them. Out.
DRIVE THEM OUT of your places of worship.
DRIVE THEM OUT of your communities.
DRIVE THEM OUT of your holy land, and
DRIVE THEM OUT OF THIS EARTH.
For our part, America is committed to adjusting our strategies to meet evolving threats and new facts. We will discard those strategies that have not worked—and will apply new approaches informed by experience and judgment. We are adopting a Principled Realism, rooted in common values and shared interests.
Our friends will never question our support, and our enemies will never doubt our determination. Our partnerships will advance security through stability, not through radical disruption. We will make decisions based on real-world outcomes — not inflexible ideology. We will be guided by the lessons of experience, not the confines of rigid thinking. And, wherever possible, we will seek gradual reforms — not sudden intervention.
We must seek partners, not perfection—and to make allies of all who share our goals.
Above all, America seeks peace — not war.
Muslim nations must be willing to take on the burden, if we are going to defeat terrorism and send its wicked ideology into oblivion.
The first task in this joint effort is for your nations to deny all territory to the foot soldiers of evil. Every country in the region has an absolute duty to ensure that terrorists find no sanctuary on their soil.
Many are already making significant contributions to regional security: Jordanian pilots are crucial partners against ISIS in Syria and Iraq. Saudi Arabia and a regional coalition have taken strong action against Houthi militants in Yemen. The Lebanese Army is hunting ISIS operatives who try to infiltrate their territory. Emirati troops are supporting our Afghan partners. In Mosul, American troops are supporting Kurds, Sunnis and Shias fighting together for their homeland. Qatar, which hosts the U.S. Central Command, is a crucial strategic partner. Our longstanding partnership with Kuwait and Bahrain continue to enhance security in the region. And courageous Afghan soldiers are making tremendous sacrifices in the fight against the Taliban, and others, in the fight for their country.
As we deny terrorist organizations control of territory and populations, we must also strip them of their access to funds. We must cut off the financial channels that let ISIS sell oil, let extremists pay their fighters, and help terrorists smuggle their reinforcements.
I am proud to announce that the nations here today will be signing an agreement to prevent the financing of terrorism, called the Terrorist Financing Targeting Center — co-chaired by the United States and Saudi Arabia, and joined by every member of the Gulf Cooperation Council. It is another historic step in a day that will be long remembered.
I also applaud the Gulf Cooperation Council for blocking funders from using their countries as a financial base for terror, and designating Hezbollah as a terrorist organization last year. Saudi Arabia also joined us this week in placing sanctions on one of the most senior leaders of Hezbollah.
Of course, there is still much work to do.
That means honestly confronting the crisis of Islamist extremism and the Islamist terror groups it inspires. And it means standing together against the murder of innocent Muslims, the oppression of women, the persecution of Jews, and the slaughter of Christians.
Religious leaders must make this absolutely clear: Barbarism will deliver you no glory — piety to evil will bring you no dignity. If you choose the path of terror, your life will be empty, your life will be brief, and YOUR SOUL WILL BE CONDEMNED.
And political leaders must speak out to affirm the same idea: heroes don't kill innocents; they save them. Many nations here today have taken important steps to raise up that message. Saudi Arabia's Vision for 2030 is an important and encouraging statement of tolerance, respect, empowering women, and economic development.
The United Arab Emirates has also engaged in the battle for hearts and souls—and with the U.S., launched a center to counter the online spread of hate. Bahrain too is working to undermine recruitment and radicalism.
I also applaud Jordan, Turkey and Lebanon for their role in hosting refugees. The surge of migrants and refugees leaving the Middle East depletes the human capital needed to build stable societies and economies. Instead of depriving this region of so much human potential, Middle Eastern countries can give young people hope for a brighter future in their home nations and regions.
That means promoting the aspirations and dreams of all citizens who seek a better life — including women, children, and followers of all faiths. Numerous Arab and Islamic scholars have eloquently argued that protecting equality strengthens Arab and Muslim communities.
For many centuries the Middle East has been home to Christians, Muslims and Jews living side-by-side. We must practice tolerance and respect for each other once again—and make this region a place where every man and woman, no matter their faith or ethnicity, can enjoy a life of dignity and hope.
In that spirit, after concluding my visit in Riyadh, I will travel to Jerusalem and Bethlehem, and then to the Vatican — visiting many of the holiest places in the three Abrahamic Faiths. If these three faiths can join together in cooperation, then peace in this world is possible — including peace between Israelis and Palestinians. I will be meeting with both Israeli Prime Minister Benjamin Netanyahu and Palestinian President Mahmoud Abbas.
Starving terrorists of their territory, their funding, and the false allure of their craven ideology, will be the basis for defeating them.
But no discussion of stamping out this threat would be complete without mentioning the government that gives terrorists all three—safe harbor, financial backing, and the social standing needed for recruitment. It is a regime that is responsible for so much instability in the region. I am speaking of course of Iran.
From Lebanon to Iraq to Yemen, Iran funds, arms, and trains terrorists, militias, and other extremist groups that spread destruction and chaos across the region. For decades, Iran has fueled the fires of sectarian conflict and terror.
It is a government that speaks openly of mass murder, vowing the destruction of Israel, death to America, and ruin for many leaders and nations in this room.
Among Iran's most tragic and destabilizing interventions have been in Syria. Bolstered by Iran, Assad has committed unspeakable crimes, and the United States has taken firm action in response to the use of banned chemical weapons by the Assad Regime — launching 59 tomahawk missiles at the Syrian air base from where that murderous attack originated.
Responsible nations must work together to end the humanitarian crisis in Syria, eradicate ISIS, and restore stability to the region. The Iranian regime's longest-suffering victims are its own people. Iran has a rich history and culture, but the people of Iran have endured hardship and despair under their leaders' reckless pursuit of conflict and terror.
Until the Iranian regime is willing to be a partner for peace, all nations of conscience must work together to isolate Iran, deny it funding for terrorism, and pray for the day when the Iranian people have the just and righteous government they deserve.
The decisions we make will affect countless lives.
King Salman, I thank you for the creation of this great moment in history, and for your massive investment in America, its industry and its jobs. I also thank you for investing in the future of this part of the world.
This fertile region has all the ingredients for extraordinary success — a rich history and culture, a young and vibrant people, a thriving spirit of enterprise. But you can only unlock this future if the citizens of the Middle East are freed from extremism, terror and violence.
We in this room are the leaders of our peoples. They look to us for answers, and for action. And when we look back at their faces, behind every pair of eyes is a soul that yearns for justice.
Today, billions of faces are now looking at us, waiting for us to act on the great question of our time.
Will we be indifferent in the presence of evil? Will we protect our citizens from its violent ideology? Will we let its venom spread through our societies? Will we let it destroy the most holy sites on earth? If we do not confront this deadly terror, we know what the future will bring—more suffering and despair. But if we act—if we leave this magnificent room unified and determined to do what it takes to destroy the terror that threatens the world—then there is no limit to the great future our citizens will have.
The birthplace of civilization is waiting to begin a new renaissance. Just imagine what tomorrow could bring.
Glorious wonders of science, art, medicine and commerce to inspire humankind. Great cities built on the ruins of shattered towns. New jobs and industries that will lift up millions of people. Parents who no longer worry for their children, families who no longer mourn for their loved ones, and the faithful who finally worship without fear.
These are the blessings of prosperity and peace. These are the desires that burn with a righteous flame in every human heart. And these are the just demands of our beloved peoples.
I ask you to join me, to join together, to work together, and to FIGHT together— BECAUSE UNITED, WE WILL NOT FAIL.
Thank you. God Bless You. God Bless Your Countries. And God Bless the United States of America."
http://www.cnn.com/2017/05/21/politics/trump-saudi-speech-transcript/
---
"Jesus, I plead your blood over my sins and the sins of my nation. God, end abortion and send revival to America."
http://sfhouseofprayer.org/wp-content/uploads/2013/04/san-francisco-house-of-prayer-for-all-nations-logo.png
0
0
V
http://sfhouseofprayer.org/wp-content/uploads/2013/04/san-francisco-house-of-prayer-for-all-nations-logo.png
V
2017-05-26 04:09:26
2019-01-13 19:49:44
May 2017 SF Events