*YOUNG MESSIAH MOVIE ***YOU'RE INVITED to the Premiere!***Sign up for FREE tickets for Thursday, March 10th, Premiere (movie releases March 11th) at:  http://sharethemessiah.com/movieguide/
Support Faith movies on opening weekend – it gives Hollywood a message!
THE YOUNG MESSIAH  in Theaters March 11th!
Discover the savior when he was a child. "It's a remarkable movie that is tightly paced, excellentally scripted and well filmed" – Focus on the Family; "Extremely powerful and emotional…theologically orthodox" – Ted Baehr of MovieGuide; "Captivating, inspiring and deeply moving" – Archbishop of Boston. PG-13  http://youngmessiahresources.com/
---
*Powerful Healing Conference this Saturday! Bring the sick!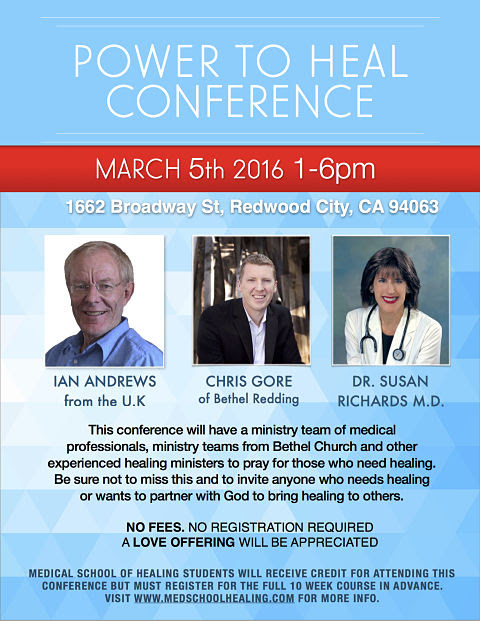 POWER TO HEAL CONFERENCE this Saturday!  March 5   Redwood City
Healing Conference with Ian Andrews (from England, Director of the International Association of Healing Ministries), Chris Gore (Director of Bethel Healing Room & Ministries, Redding) and Dr. Susan Richards, (Former Stanford physician and professor, and Director of the Medical School of Healing). Free conference on Saturday from 1pm to 6pm. More about Ian Andrews at: http://www.iequippers.org/. More about Chris Gore at: http://www.kingdomreleasers.org/.  Info: www.medschoolhealing.com,  Facebook: https://www.facebook.com/medicalschooloflhealing/. Sponsored by the Medical School of Healing. Free or $40 if taken for credit. At 1662 Broadway St, Redwood City.
---
JESUS AWAKENING starts this Thursday!  March 3-5 Pleasanton
With Blaine Cook, Ed Rocha, Chuck McCallum, Matt Lewis, Jen Wagner and Bethel Worship Teams. The conference combines power evangelism, healing through the awakening love of Christ & includes a focus of reaching those in the marketplace & transforming our communities through the power of Holy Spirit. At the Psalm 84 Kingdom Center at 3200 Hopyard, Pleasanton.
*Note: The As-One Pastor/Leader's Connection luncheon is on March 4th for $10 (must RSVP).  http://jesusawakening.org/
---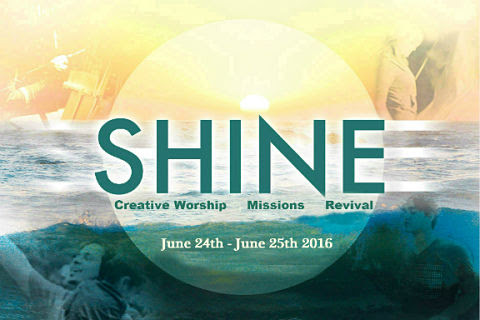 *YWAM MENDOCINO 'SHINE' OUTDOOR FESTIVAL  June 24-25  Mendocino
Camp or rent a cabin. Call for reservations 707-937-5700. More info: http://ywammendocino.org/
SHINE is a two day outdoor festival of creative worship, missions and revival. We believe that those who know their place in the Father's heart will find their place in the Father's business. When we look to Him (seeing His beauty, experiencing His glory) we radiate His light and love in the darkest parts of a world that doesn't yet know Him. SHINE is a spiritual bonfire where young revivalists gather to light their torches to spread revival fire throughout northern California and the world. In addition praise, worship and anointed teaching in the Open Sky Amphitheater, our Healing Rooms are open, prophetic prayer sessions are available and a night watch will keep the fires burning in the prayer room. An "After Glow" bonfire near the Open Sky Amphitheater focused on spiritual application and activation.  Another campfire will be available for quiet fellowship and roasting marshmallows!
Nestled among towering redwoods and fir trees on the spectacular Mendocino Coast, the Lord's Land retreat center is the perfect setting for this 2 day outdoor event. The days are usually fresh and sunny, the starlit nights are cool. Come camp out a day early or stay a day after and make day trips to visit old growth redwoods, picnic on the beach, or shop in the quaint historic village of Mendocino. Starts
6:00 pm
on Friday until
10:00pm
Saturday. Late night prayer & worship sets til
midnight
. Camping is included in the registration $15 registration fee (or $20 after
June 1st
). Families & youth groups are welcome to stay over Friday and Saturday nights. 
http://ywammendocino.org/
---
Our prayers matter…please take time to join this important prayer phone call…it's easy & might be one of the more rewarding things you do this week….Dozens of prayer leaders across America hosting hour by hour, night and day prayer for 10 days! 
Justice Clarence Thomas, Justice Antonin Scalia, Chief Justice John G. Roberts, Justice Anthony M. Kennedy, Justice Ruth Bader Ginsburg, Justice Sonia Sotomayor, Justice Stephen G. Breyer, Justice Samuel A. Alito, Jr., Justice Elena Kagan.
240 HOURS OF NON-STOP PHONE PRAYER FOR SCOTUS (Supreme Court of the United States) & ABORTION 
Join the continuous conference call for the Texas Case, regarding abortion, now by dialing 515-739-1010 then code 414009#. Mute yourself until you would like to offer prayer. From February 22 to March 2nd. In addition to praying for the eight Supreme Court Justices, we are praying for the Solicitor General Scott Keller, representing the State of Texas and ALL those who filed briefs to uphold the Texas law (including Texas Attorney Allan Parker) restricting abortion clinics. Scott Keller will be arguing before SCOTUS on March 2nd. The Texas Case, also known as Whole Woman's Health v. Hellerstedt "challenges Texas' 2013 abortion law. Beyond deciding the constitutionality of a law that could shut down about half of the state's 19 remaining abortion clinics, the Texas abortion case gives the Supreme Court an opportunity to clarify how far states can go in restricting abortion." (quote from www.texastribune.org/2016/02/13/texas-conservatives-lose-reliable-friend-high-court). More prayer conference call info from Dai Sup and Prayer Surge Now!:http://nationalhighwayofprayer.blogspot.com/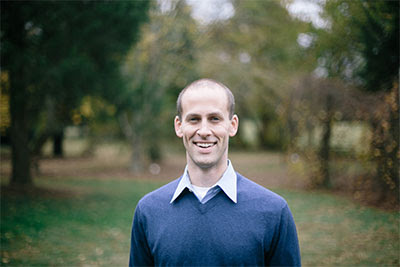 Pray for Texas Solicitor General Scott Keller as he presents arguments to the Supreme Court on behalf of the State of Texas in support of the pre-born on March 2nd. Attorney Allen Parker of the Justice Foundation is providing 3,300 testimonies of post-aborted women who have signed legal declarations that abortion hurts women. http://www.operationoutcrystories.org/breaking-the-silence/,  http://thejusticefoundation.org/
---
VIDEO: Former abortionist, Dr. Anthony Levatino, who performed over 1,200 abortions in his former practice, explains the most prevalent second trimester abortion procedure, a dilation and evacuation (D& E). To view Dr. Levatino's cartoon video (graphic) click: http://www.abortionprocedures.com/
---

40 DAYS FOR LIFE  Feb 10 to Mar 20  (Ash Wednesday to Palm Sunday)
The purpose is to bring together the body of Christ in a spirit of unity during a focused 40 day campaign of prayer, fasting, and peaceful activism, with the purpose of repentance, to seek God's favor to turn hearts and minds from a culture of death to a culture of life, thus bringing an end to abortion. Find prayer vigils near you at: https://40daysforlife.com
---
*WOMEN OF EXCELLENCE ANNUAL BREAKFAST March 14  San Francisco
Theme: Lord Speak to Me – 1 Samuel 3. With prophetess Bridgett Barnes and host pastor Leversie Johnson at 9am at Greater Life Church, 115 Silver Ave, SF. Register ASAP. Suggested donation $20 or $12 for under 13 years. Make check to Women of Excellence, po box 347270, SF, CA 94134. Questions: call 415-585-4545.

---
BASS CHURCH WORKERS CONVENTION  Mar 4-5  Castro Valley
Annual Sunday School Convention and much much more! Register and info: http://bassconvention.org/
---

THE BERKELEY ANTI-TRAFFICKING COALITION today  Feb 28  Berkeley
BAY AREA ANTI-TRAFFICKING COALITION TRAINING  Mar 5  Fremont
Ambassador Training with host Brian Wo, from
10am to noon
at Mission Springs community Church, 48989 Milmont Dr, Fremont. Info
http://www.baatc.org/
---
*Calling all intercessors! Don't Miss this! 


BIG REGIONAL PRAYER GATHERING next Monday!  March 7  Sunnyvale
Transform Our World with Ed Silvoso, Dr Susan Richards and former Moslem, Pastor Kamil Navai of the Iranian Christian Church host the Transformation Prayer Gathering. At the Iranian Christian Church, 740 E. Arques, Sunnyvale.
Also, the first Monday of each month. Save the dates: April 4 and May 2 for the next Transformation Prayer Gatherings. http://www.transformourworld.org/
---

MIRACLE HEALING CLINIC – First Thur Monthly  Thur Mar 3, April 7, May 5   Redwood City
Come and receive prayer for healing and transformation from Susan Richards M.D. and her ministry team of medical professionals and other experienced healing ministers. At 1662 Broadway St. Redwood City at7:00pm – 9:00pm. More info: info@medschoolhealing.com. Sponsored Free: Medical School of Healing, www.medschoolhealing.com, Facebook: https://www.facebook.com/medicalschooloflhealing/.
---
MEDICAL SCHOOL OF HEALING tomorrow!  Prayer Call every Monday 7pm! 
Consider joining RN Sue Landry, David Wylie and others each Monday at 7pm for a prayer conference call sponsored by the Medical School of Healing. We'll have prayer for personal healing and personal concerns toward the end of the call.
Dial:  641-715-3580, then code 474-597.
International Dial-In Numbers: https://www.freeconferencecall.com/wall/info4699/#international; or join the online meeting at: https://join.freeconferencecall.com/info4699. Online Meeting Id: info4699
---

MOUNTAIN OF WORSHIP West Coast  March 3-6  San Francisco
Danny Steyne with Iris Ministry affiliates Surprise Sithole and Brian Britton here for The San Francisco Awakening – Awaken to the destiny and calling of God! Thursday 7pm; Friday 10am, 3pm, 7pm; Sat 10am,2pm, 6pm  with SFHOP and host church, Sunset Bible Assembly, 1690 21st Ave, SF. www.mowwestcoast.org
---

RISEN ~ Sony Movie with Joseph Fiennes. MovieGuide – "Risen is a dramatic, epic movie about Jesus Christ rising from the dead. The movie is well done, with excellent suspense, great acting and superb production values. RISEN has a strong Christian, biblical worldview promoting the Gospel of Jesus Christ, including the Resurrection. It tells a poweful story with a realistic portrayal of Jesus Christ and His Gospel. RISEN is a really good movie to show non-believers and skeptics who mistakenly don't believe that Christianity is true." https://www.movieguide.org,  http://www.risen-movie.com/
---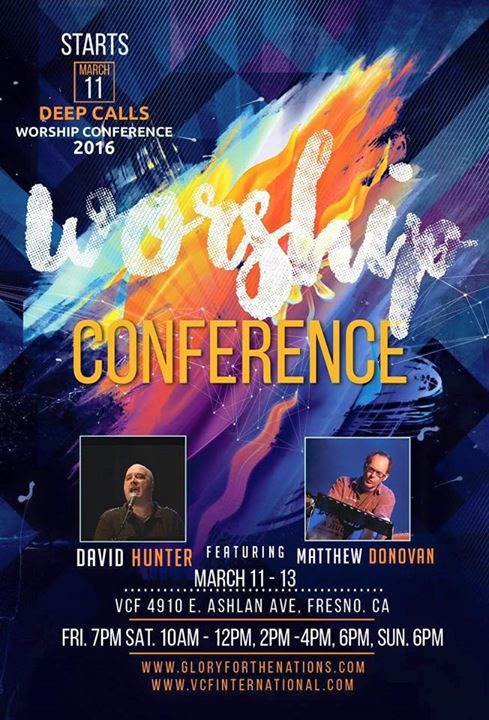 *WORSHIP CONFERENCE 2016  March 11-13  Fresno
Featuring David Hunter and Matthew Donovan. At VCF at 4910 East Ashlan Ave, Fresno. More info at: https://www.facebook.com/VictoryFresno/timeline, http://vcfinternational.com/
---
HENRY & GRACE FALANY AT SUNNYVALE HOP
Tues Mar 8
Sunnyvale House of Prayer hosts Pastor and Grace Falany at
7:30 pm
. Call
408 732-5422
for directions.
KATHY CURRAN AT SUNNYVALE HOP
Tues Mar 15
Sunnyvale House of Prayer hosts Kathy Curran at 7:30 pm. Call 408 732-5422 for directions.
---
TBC – CAUSE CONNECT (Transforming the Bay with Christ)
Wed 3/16
 Oakland
Connecting over the Cause of School Partnership (lunch provided).  "As we kick off 2016, our hope is to connect and see strategic partnerships with every school throughout the Bay Area. One of the ways we can do this is to get core leaders together to hear most promising practices and to facilitate discussion that opens up new possibilities. If you're already involved in a school or want to be, join us for a working lunch, roundtable discussion, and conversation around new practices." At Mingleton Temple, 1222 Market Street, Oakland. Register at http://www.tbc.city/.
---

THE COLLIDE third Saturday monthly!  March 19, April 16, May 21  Santa Clara
Join Del Augusta and the Collide at 7 pm every third Sat at 1290 Pomeroy Ave, Santa Clara. 866-286-9693. https://www.facebook.com/thecollide, http://thecollide.com/
---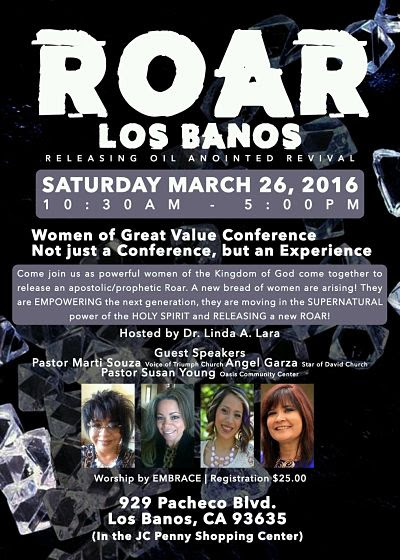 ---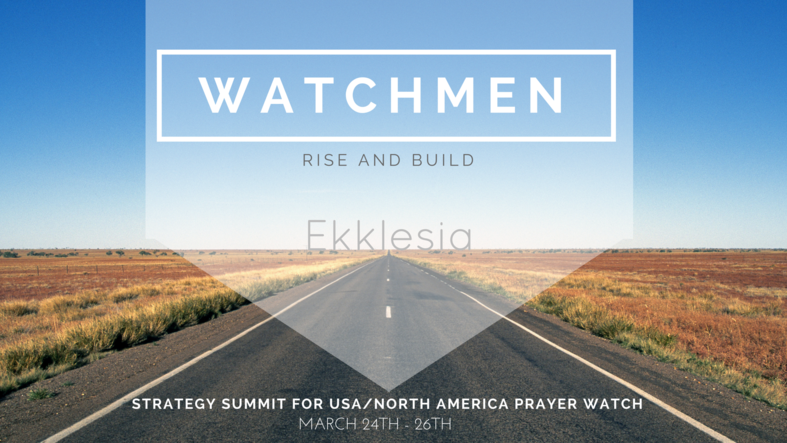 USA WATCH AND PURIM  March 24-26  Fremont
Rise and Build for Spiritual Awakening with Fred and Sue Rowe. At Convergence House of Prayer. More info & register: http://www.thelivingwall.org/usa-watch-strategy-summit.html
---

FRANKLIN GRAHAM  Thursday, March 31  Sacramento
The Decision America Tour 2016 – Franklin Graham is traveling to all 50 states in 2016 to hold prayer rallies, to preach the Gospel, and to challenge believers to take a stand and take action. He'll be urging Christians to vote, to live out their faith in every part of their lives, and to pray for our nation just as Nehemiah cried out to God to rebuild the walls of Jerusalem and restore hope to His people. Prayer Rally at the Capitol West Steps at 12 noon, March 31.
"America is at a crossroads, and I believe we should take every opportunity to stand up for the things of God and His Word." –Franklin Graham. 
https://decisionamericatour.com
---

*SILICON VALLEY PRAYER BREAKFAST  April 1  Santa Clara
The 22 Year Annual Silicon Valley Prayer Breakfast at 7am to 8:30am at the Hyatt Regency, 5101 Great America Pkwy, Santa Clara. Register: http://www.svpb.net/annual-breakfasts.html
---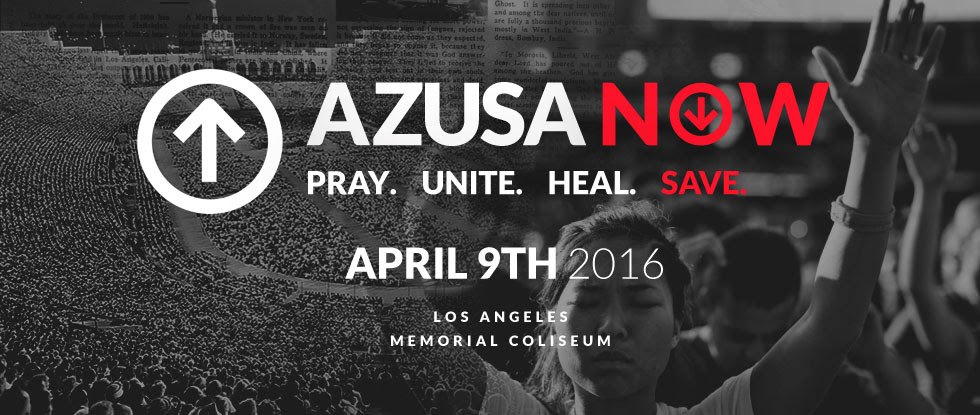 THE CALL AZUSA  April 9  Los Angeles
"My heart is bursting with the heavenly potential of 2015 and 2016. In the midst of the worldwide upheaval of Islamic terror, political confusion, racial tension, and the great moral slide in America we believe that the color line can be washed away in the blood of Jesus and the great outpouring of the Holy Spirit could be unleashed as it was at Azusa Street in 1906. We are believing for stadium Christianity where so many will be saved and touched by the power of God as it was in 1963 where Billy Graham preached to one hundred and forty thousand, in the Los Angeles Memorial Coliseum.
It is precisely in this stadium that we are dreaming that TheCall could be held on
April 9th 2016
, on the one hundred and tenth anniversary of the Azusa Street Outpouring. Can you believe with us that denominations will unite, that the races could come together, that God could make us one, as the antidote to the terrific division in our day? Could you believe with us for stadium Christianity where signs and wonders are breaking out and mass evangelism explodes across our country- the Third Great Awakening?
Sixteen years ago, I asked the Lord, "How can I be apart of turning America back to God?" Out of that prayer, TheCall was born. I don't believe that God will fasten our soul to a dead end vision. I stand in awe of the God who has been faithful to His promises. He will come to us like the rain. Though darkness covers the earth, the Glory of the Lord rises upon us. I pray your heart burns with this faith.  Can a nation be saved? I still believe!  Lou Engle, The Call. http://www.thecall.com/
---
Spring Registration is open!
THE MEDICAL SCHOOL OF HEALING
  Classes begin
April 14
, 15, 16 at Palo Alto, Mountain View, Sunnyvale
Rather than a medical school to train medical doctors, this is the first ministry school in the world to combine training about the human body, healing ministry to see God's supernatural miraculous healing of the sick, and inner healing.
Learn to experience the love power and miracles of God while healing the sick and seeing lives totally transformed. Experience inner healing, do field ministry and much more. You can earn a degree in healing ministry, become ordained or just take the classes that you are interested in.
A number of medical doctors, nurses, healing ministers, inner healers, biblical scholars of miracles, art and music therapists and other gifted healers serve as faculty for the Medical School of Healing starting in April.
Dr Susan Richards, who has served on the faculty of Stanford University School of Medicine and is currently doing healing ministry at Stanford, is the founder/director of the Medical School of Healing. She believes that God wants to use each of us for miraculous, supernatural healing. The school welcomes people from every career or work and educational background to be part of their student body. One of the many great things about this school is that anyone can earn the Healing Certificate or take classes! See website for curriculum, healing clinics & conferences. Apply: http://www.medschoolhealing.com/
---
MEDICAL HEALING CONFERENCE – Bethel  Apri 14-16  Redding
Speakers: Dr David Levy, Dr Katie Hilder, Paul Manwaring, Bill Johnson, Joaquin Evans. Bethel Global Legacey Healthcare Network marrying the natural & supernatural gifts of healing. The Medical Healing Conference aims to equip, encourage and refresh healthcare professionals as they pursue healing while dealing with the responsibilities of stewarding life and death on a regular basis. Prophetic booths, encounter time, academic lectures from an internationally acclaimed surgeon, teaching from Bethel leadership, breakout sessions and connection over meals will all form part of this conference. Come connect with likeminded healthcare professionals who are looking to see the Kingdom of God advance in their sphere of influence. At Red Lion Hotel, 1820 Hilltop Dr, Redding. Cost $350, $550 married, $200 student (some meals included; accommodation is extra).  http://www.ibethel.org/events/medical-healing-conference/
---
NATIVE AMERICAN YOUTH MOVEMENT  April 15-16  SoCal
1st ANNUAL "WAR CONFERENCE"! We believe this will be a sovereign spark for a First Nations Revival. "We're calling our Native Nations together!" Declaring that through the covering of our Native people, God's spirit will fall upon our lands like never before, "An Outpouring upon all Nations; led by First Nations." The vision is to see a mighty "First Nations Youth Revival" beginning with the hosting reservations of So Cal & sustaining & overflowing into the rest of North America.
We are preparing a big campaign on the "Pine Ridge Reservation" in South Dakota [where teen suicide took over 400 lives this past year], as well as many youth rallies throughout Native country in the next two years. The goal is to release a vision for Native America: WE WILL HONOR OUR CREATOR, HONOR OUR ELDERS, REACH OUR NATIVE YOUTH, CREATE SPIRITUAL BRIDGES THROUGH PROTOCOL. We are pioneering teen fire centers on reservations & uniting tribal leadership & building spiritual bridges with non-natives through conferences. At the Morongo Reservation. RSVP or text: 951-487-1034. Henry Mena Jr, Director of First Youth Nations Ministry. http://www.youthnations.com/
---
*WOMEN'S CONFERENCE
April 16
 Campbell
---
R3 MEN'S CONFERENCE  April 30  San Jose
Revive, restore, relaunch…Rally the men in you church to join you at this upcoming R3 Men's One-day Conference. Keynote speakers, Pastor Hurmon Hamilton and Os Hillman. Venue: Jubilee Christian Center, 105 Nortech Parkway, SJ. More info call at 925-272-9184 or http://mensministrycatalyst.org/
---

FREEDOM HOUSE 7th Annual Gala & Charity Auction  April 30  Foster City
Jeremy Affeldt, former SF Giants relief pitcher and well-known abolitionist shares his passion to eradicate modern-day slavery and fight injustice. Hope for Survivors of Human Trafficking. $150/ticket (student $75 – limited #) at Crowne Plaza Hotel, 1221 Chess Dr, Foster City. More info at: http://www.freedomhousesf.org/
---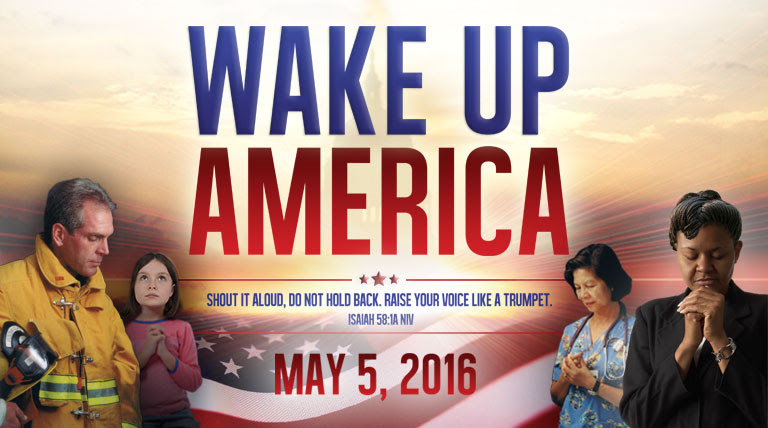 NATIONAL DAY OF PRAYER  Thurs 5/5
Now is the time to start making plans for the 65th National Day of Prayer, in your church or city! (10 weeks away!)
Find help at: http://www.nationaldayofprayer.org/get_involved
---
Pastors & leaders of every sector of society are invited…
TRANSFORMING THE BAY WITH CHRIST May 14  Oakland
Guest speaker Andy Crouch at TBC Large Gathering. Join Pat Gelsinger (CEO of VMware, 4th largest software company), Nancy Ortberg, Jon Talbert and other pastors, marketplace leaders, and ministries with strategies to Multiply, Unify & Amplify. The mission is to to catalyze a holistic gospel movement in the Bay Area that results in spiritual & societal transformation. Transformation is the result of an increasing number of people loving God with all their heart, soul, mind, and strength, and loving their neighbor as themselves. The vision is to see every person in the Bay Area thrive & flourish–in body, soul, and spirit by living life as God intended it. Guiding verse: "Seek the peace and prosperity of the city to which I have carried you into exile. Pray to the Lord for it, because if it prospers, you too will prosper." Jeremiah 29:7. Meets from 8 am to 11:30 am at Epic Church, 250 Stevenson Street, off 3rd St, San Francisco. (parking is $10 per 2 hrs at Jessie Square Garage, or take BART to the Montgomery Street BART Station. Register free: http://tbc.city/.
---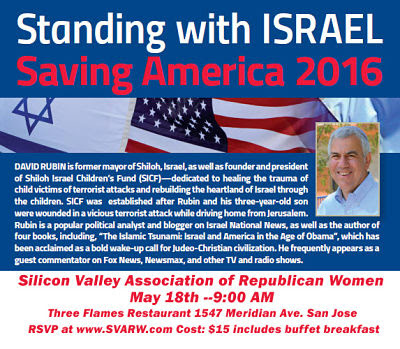 DAVID RUBIN, FORMER MAYOR IN ISRAEL May 18  San Jose
Former mayor of Shiloh, Israel, David Rubin will be the facinating guest speaker/author at Three Flames Restaurant, at 1547 Meridian Ave, San Jose. $15 includes buffet breakfast. RSVP at http://www.svarw.com/
---
Estimated 5,000 Volunteers needed for Reset "TOGETHER." If you're going to Washington DC, July 16, and want to help, go to http://reset2016.com/volunteer/


RESET DC16 Invitation! 
7/16/16
 Washington DC
Together 2016 
 "Together, we're uniting for the largest Jesus gathering in American history." The dream is to see one million people stand together for Jesus on
July 16, 2016
. Believers will meet on the National Mall to come together around Jesus in unified prayer, worship, and a call for catalytic change.  Make plans now to join this coalition for Jesus at RESET. Want more information? Text "DC" to the number "RESET" (73738),
http://resetmovement.com/
.  Some voices that will fill the Mall: Hillsong United, Lecrae, Kari Jobe, Ravi Zacharias, Francis Chan, Kirk Franklinm, Nick Hall, Christine Caine, Jeremy Camp, Josh McDowell, Luis Palau, Sammy Rodriguez, Tasha Cobbs, Casting Crowns. https://www.facebook.com/
JesusIsTheReset.
In addition, there will be a National Prayer Summit,
July 14-17
.
You're invited, with thousands of others, to Washington D.C. this summer for RESET 2016.
---

Save the date!
AGLOW ~ NATIONAL CONFERENCE Comes to California Again!  Nov 10-13  San Diego
At the Town and Country Resort and Convention Center, San Diego. Hear Jane Hansen Hoyt's New Year message at: https://www.aglow.org
---

SILICON VALLEY AGLOW INTERNATIONAL MEETINGS
Pot of Gold San Jose Aglow:
Contact: Mary Lou 408-281-3036 ~ 3rd Monday, Speaker Meeting 10:00 AM at Denny's Restaurant, 1140 Hillsdale Ave, San Jose. Also 2nd Thursday, Prayer & Soaking. Please call for info.
Salinas Aglow:
Contact: Carol 831-756-70703rd Thursday, Speaker Meeting 6:30 PMBagel Corner818 Park Row Place, Salinas
San Jose Evening Spanish Couple Lighthouse:
Contact: Ricardo & Margarita 408-622-13184th Saturday, 6:00 PM. At Denny's Restaurant1140 Hillsdale Ave, San Jose.
Central San Jose Prayer:  
Contact: Julia 408-506-14662nd Saturday, 10:00 AM. Please call for info.
East San Jose Morning: 
Contact: Maria 408-401-5515Every Monday, 9:00 AMPlease call for info.
Gilroy Spanish Neighborhood Prayer & Outreach Lighthouse: 
Contact: Carmen 408-607-68101st & 3rd Saturday, 11:00 AM. Please call for info.
San Jose Workplace Diamonds Lighthouse:
Contact: Julia 408-506-1466Every Thursday, 12:00151 W. Mission Re-EntrySan Jose.
Mountain View Community:
Contact: Stephanie 650-930-68432nd Friday, 9:45 AMFirst Presbyterian Church 1667 Miramonte Ave.Mountain View
Fremont Community:
Contact: Lorraine 510-797-82502nd Tuesday, 10:00 AM. Hope Lighthouse36883 Niles Blvd. Fremont.
San Jose Spanish Aglow:
Contact: Rachel
408-370-8425
. Please call for info.
Monterey Aglow Lighthouse:
Contact: Cathryn
831-394-4192
. Sundays, 1:00 PM. Worship/, Soaking & Intercession
Santa Cruz Prison/Jail Ministry:
Contact: Lynn 479-1881.   Please call for info.
San Jose Elmood Jail Ministry and Prayer Meeting for Families of the Incarcerated:
Contact: Rachel
408-370-8425
4th Thursday, 7:00 PM. Cathedral of Faith Church, San Jose.
---
Tell your pastor… a sponsored trip to Israel!
ISRAEL TOUR FOR PASTORS  Sept 5-14, 2016
One Message, a ministry of Promise Keepers, is providing a free trip to Israel for 200 pastors (there is a $500 administrative fee). One In Messiah is an event aimed at uniting Jewish and Gentile believers to celebrate and worship the Lord. More info at http://www.theonemessage.org/
---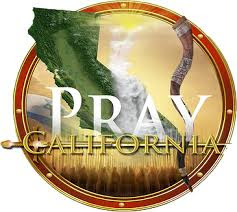 PRAY CALIFORNIA CONFERENCE CALL every Wednesday noon
Join Maryal Boumann on a POWERFUL prayer call for California every Wed at 12 noon. Dial 712-432-0075, then  access code 503 7802#. www.praycalifornia.org.
---
THE PERSECUTION WATCH 6PM every Tues, Thurs, Saturday.
Join Blaine Scogin in a nightly prayer call to pray for the Persecuted Believers around the world. At 6 pm (Pacific) each night dial 712 775-7035 then code 281207#. http://www.30daysprayer.com/
---
AGLOW INTERNATIONAL weekly Monday prayer call 7pm (Pacific)
Join by dialing (712) 432-3066, then code 754058. 
"Blow the trumpet in the land…"  Jeremiah 4:5. Aglow International has an Islam Mandate and an Israel Mandate to pray. Join, AS ONE, as a global voice of prayer on this timely call.
---
ARISE AND BUILD with Vicki Nohrden  5:15 am Thursdays
Every Thursday morning at 5:15 am join a PRAYER Conference Call with Vicki Nohrden. Dial 712-775-7031, access 379503809 #. Press *6 to mute until you are ready to pray.
---
INTERCESSORS FOR AMERICA 
Weekly prayer for the nation; monthly first Friday Fast; connect with a prayer group, receive e-alerts focusing on critical national issues for prayer. https://www.getamericapraying.com/gap
NDP Watchmen of the Night –  2 hour nightly prayer call in affiliation with National Day of Prayer. Dial 712 432-0075, then code 496-1322# 7 nights a week from 7 to 9 PM (Pacific Time). Also, join each morning Monday thru Friday at 7:11am to 8am. Join for all or part of the time.
PRAYER SURGE NOW! – Prayer Conference Call every Sat at 4:30am to 8am with Dai Sup Han. Huge variety of guests each week. Call 1-712-432-0075, access code 6149782#. www.prayersurgenow.net
REPENTANCE AND RESTORATION PRAYER CALL: Daily nationwide prayer. Deep repentance and beautiful prayers are being lifted up in hopes of a release of the Spirit of God for a Great Awakening in America! Mon thru Sat from 8:30am to 9:00am. Sundays at 3:30pm to 4:00pm. Dial 712 432-1699 Access Code 338083#. Contact: Judy Garlow Wade: Prayer Coordinator: uohip@cox.net http://randrprayer.org/
FIND or POST an Event with KFAX at http://www.kfax.com/CommunityEvents/
FIND or POST an Event with KLOVE at http://www.klove.com/events
FIND or POST an Event with Nor Cal Christian Events at http://www.norcalchristianevents.com/
FIND or POST an Event with Calling California Christians at http://www.callingcaliforniachristians.com/
FIND or POST a church job at http://www.churchjobfinder.com/

COVENANT EYES – Internet Accountability and Filtering tracks websites you visit on your computers, smart phones, and tablets, and sends them in an easy-to-read report to someone you trust. This makes it easy to talk about the temptations you face online. Toll free 1-877-479-1119 or http://www.covenanteyes.com/
PRESERVE LIBERTY Monthly Prayer Call and Prayer Resources
Praying together and working together, city-by-city, to protect life, marriage, and America's Biblical foundation in a loving, Christlike way. Mark 916 716-1075, http://www.preserveliberty.com/
MONTEREY PENINSULA AGLOW LIGHTHOUSE Mondays  Pacific Grove
House of Prayer, Praise & Presence: Touching, Praying & Saying the Heart of God. An Interactive Experience of Presence-Driven Worship & Flowing in the Spiritual Gifts. Sponsored by Monterey Aglow Lighthouse & Cathryn True Varlet, Lighthouse President. Info: true_music111@comcast.net, (831) 394-4192.
NAOS House of Prayer Berkeley
Meets for prayer Monday thru Friday 7 to 9pm Monday thru Friday. (Friday Devotional/Prophetic Ministry 7pm; 9pm evangelism) at 2404 Dana Street near Channing, Berkeley. Info: http://naoshouseofprayer.org/   
SF HOP every Wed & Friday  San Francisco
San Francisco House of Prayer for All Nations meets Wednesdays at 9pm to 2am, and a Shabbat Watch of the Lord each Friday evening at 6 pm to Saturday 3 am. Located at the Sunset Bible Church on the corner of 1690 21st Avenue & Moraga. Join the San Francisco House of Prayer for All Nations this week (free parking at Chase Bank on 19th Ave & Noriega). http://sfhouseofprayer.org/
SF HOUSE OF PRAYER PRAY & GO every Tues night  San Francisco
Luke 4:18 Outreach Ministry. "Spiritually hungry people sit with us for a free 'Destiny Reading'. The Holy Spirit is always there to speak to hearts, heal, and deliver." From 6pm to 9pm at Cafe International, 508 Haight Street and Filmore. Contact Michael for info or training: 415 374-4025. http://sfhouseofprayer.org/
SUNNYVALE HOUSE OF PRAYER 7:30 pm Tues Evenings
Call 408 732-5422 for directions.
EAST BAY PRAYER FURNACE 
Encounter God Service on Saturdays at 7pm. Prayer Room open 5 am to 10 am Monday thru Friday at Good News Fellowship, 6500 Dublin Blvd, Suite D, Dublin. http://www.eastbayprayerfurnace.org/#, 
https://www.facebook.com/EBPrayerFurnace
CONVERGENCE HOUSE OF PRAYER Fremont
Open for Prayer 50 hours a week! Encounter God. Come join us as we declare the worth of Jesus in Fremont! Also, hosting cHOP Healing Rooms! At 200 Hammond Ave, Fremont, 510 656-2335. www.ichop.org
KEY 22 INTERCESSION FOR SONOMA COUNTY & Nor CAL (formerly Sonoma County House of Prayer)
Now open every Wednesday 7 – 9pm and every Friday from 7pm to 10 pm and 3 to 7am Saturday, Santa Rosa. Check web for location. 707 344-7682. www.sonomacountyhop.com
---

BAY AREA HEALING ROOMS http://healingrooms.com/
~ San Francisco Healing Rooms
Meets 2nd and 4th Saturday from 9am to 12 noon at 1690 21st Ave, SF. www.healingrooms.com/us1832
~ cHOP Healing Rooms (Convergence House of Prayer) Fremont
Now open! on the 1st Sunday and 3rd Friday of each month from 4 to 6pm. No appt required. Register from 3:45pm to 5:30pm. At 200 Hammond Ave, Fremont. www.ichop.org. Questions: emailhealingrooms@icHOP.org
~ Silicon Valley Healing Rooms
at 557 Hyannis Dr, Sunnyvale. Meets 1st & 3rd Tuesdays each month at 11am to 1pm and also, 7 to 9pm. Email for info siliconvalleyhealingrooms@gmail.com  or call  650 930-6843.siliconvalleyhealingrooms.com.
~Sonoma County Greater Works Healing Rooms
Every 1st and 3rd Saturday at 9-11am and on the 2nd & 4th Tuesdays at 7 to 9 pm at Vertical Call in Santa Rosa, 920 Bennett Valley Rd. Also, a Miracle Service every 2nd Sunday monthly at 8:30 and 10:30 am.
~ Healing Room of Vallejo
Northbay Foursquare Church, 330 Avian Dr, Vallejo. First and Last Sat of each month at 10am to noon. 707 554-8282.
~ Milpitas Healing Rooms
3435 Birchwood Lane (Milpitas Christian School), San Jose, 1st and 3rd Sundays, 2pm to 4 pm, https://sites.google.com/site/milpitashealingrooms/
~ Redwood City Healing Rooms
At Tapestry Church, 1305 Middlefield Rd, Redwood City, on the 2nd and 4th Saturdays at 10am to noon. Call 650 861-2581.
~ Hayward Healing Rooms
At Community of Grace, 380 Elmhurst St, Hayward on the 1st Monday & 3rd Thursday at 7pm to 9pm. Call 510 783-8062 x 34. No appt necessary. Last person must be checked-in by 8:30pm. Come & meet the Great Physician! 380 Elmhurst St., Hayward. Pastors & Directors Theresa Evangelista & Debora Spotted Eagle, 510-783-8062 ext 34, nativeindianpeace@yahoo.com.
~ InSpirit Praise & Prayer Healing Room meets the 2nd Saturday monthly from 10am to 12 noon at 858 University Ave, Los Altos. (Sign in at the sanctuary of the Union Church.) A member of IAHR — The International Association of Healing Rooms. InSpiritPrayer@yahoo.com
~ Healing Rooms of Vacaville 707 344-7725.
~ Healing Rooms of Napa
The Healing Rooms of Napa Valley is reaching out to the community. Questions, or to schedule appt, or to submit prayer requests email healingrooms@napaarise.com, www.NapaArise.com.
~ Delta Healing Rooms
Of East Contra Costa County on Thurs nights, 6pm to 7:30pm, and First Saturday each month at 10am to noon. www.oaktreeministries.net
~ Healing Rooms of Modesto
Every 2nd and 4th Friday
http://sfhouseofprayer.org/wp-content/uploads/2013/04/san-francisco-house-of-prayer-for-all-nations-logo.png
0
0
V
http://sfhouseofprayer.org/wp-content/uploads/2013/04/san-francisco-house-of-prayer-for-all-nations-logo.png
V
2016-03-07 08:24:12
2021-02-22 08:53:27
March SF Events