DISASTER RESPONSE: SAN JOSE FLOOD
*Last week I was impacted by volunteering at the Red Cross Shelters as a disaster nurse. These people really need our help ~ it's the church's time to shine! It will take months of clean up before some disaster victims will be allowed to return to their homes. We need to raise an army of disaster relief workers. (The sheet rock, flooring, and everything exposed to the contaminated flood waters must be removed from the homes, and then replaced before officials will let people return.) Sue Landry
The clean up is where we, the church, come in to help ~ Training starts day after tomorrow, Wed, 7pm!
SAN JOSE FLOOD RESPONSE TRAINING this Wed!   March 1st   GateWay City Church
The first Disaster Response Training by Cityteam is this Wednesday at 7 pm at Gateway, 5883 Eden Park Place, San Jose. Other training opportunities TBA. https://www.cityteam.org/disasterresponse/
"Storms in San Jose, California have caused disastrous flooding and mandatory evacuations for 14,000 people. Another 36,000 people were in the recommended evacuation area. 400 people have been rescued by boat, and many homes and cars have been damaged by flooding and falling trees. Many residents remain under mandatory evacuation."
Cityteam has years of experience stepping in as a long-term responder to help families rebuild their lives after disasters. The first step is disaster response training & background checks for those who wish to help. John Scott, Cityteam's San Jose City Director, will lead the training. John Scott served for more than 2 years at Katrina as a leader in relief efforts for Cityteam.
Here are a few ways you can help us respond to the needs:
Donate Supplies: Provide relief to your neighbors in need by donating "Baskets of Blessings." Learn how below.
Financial Donations: You can make a financial donation to equip our disaster relief teams who will be assisting families in cleaning and rebuilding their homes. Funds are used to purchase cleaning and building supplies. Make a donation here.
Volunteer: It will take months to help families restore their homes. The flood water was contaminated by sewer water and house hold chemicals found in garages and under sinks. Mold will be an issue. Please contact Erin Campos to volunteer at ecampos@cityteam.org.
Cityteam is working with SJ City officials to respond to the long term relief and recovery efforts for flood victims. Immediate efforts are underway with the initial clean-up. Our plan is to mobilize teams of volunteers from the local church to help get people through this tragedy & back into their homes in the coming weeks. People can volunteer and give through Cityteam at www.Cityteam.org/disasterresponse
---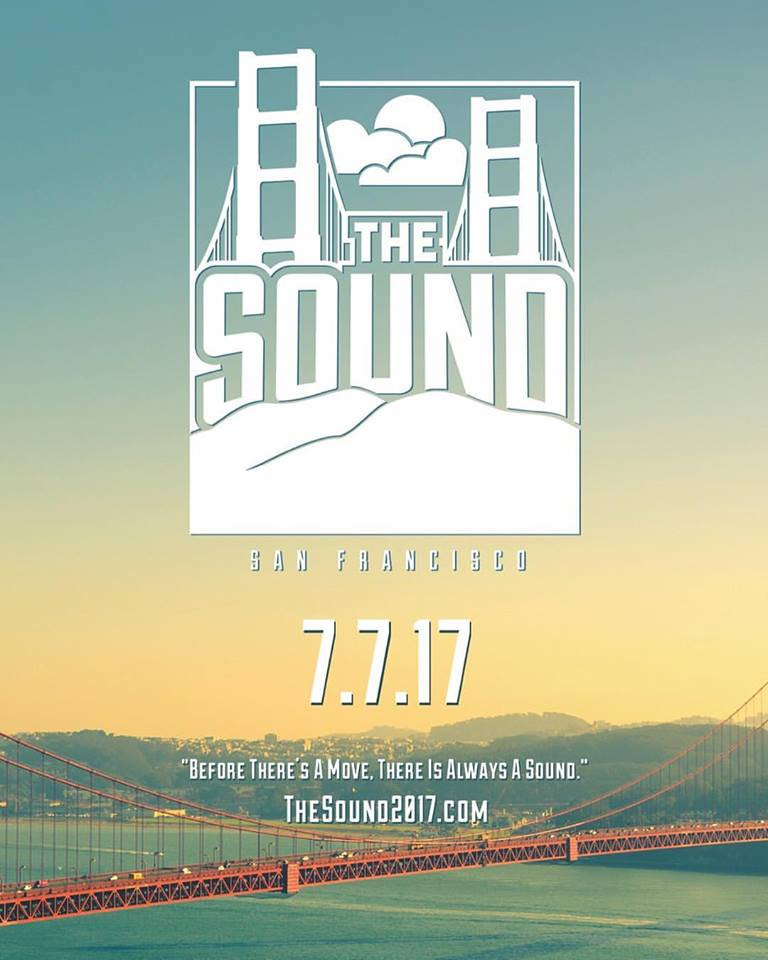 *THE SOUND 2017 (Chris Burns & Many Others)  7-7-17  Golden Gate Park
"In the summer of 1967 a societal phenomenon took place in San Francisco called the Summer of Love. It was the flashpoint of a massive cultural shift in America and music was the vehicle that drove it.
In the summer of 2017 we are calling thousands to Hippie Hill in Golden Gate Park, San Francisco, for a nation-wide Jesus Festival. 50 years from the very place of the counter-cultural revolution in 1967, we will release the sound of worship and declare a new day for America. Jubilee, every 50 years, means the slaves are set free, all debt is canceled, and the land is healed.
We will host the presence of Jesus, preach the gospel of Jesus, and display the works of Jesus.
We will release the sound of jubilee and believe for a new Jesus People who usher in the greatest harvest and invasion of the presence of God in America than ever before. Our cry is like Isaiah's prayer, "Lord awake as in the days of old, as in the days of our fathers!" Join us, that the next 50 years in America would be the Lords." #thesound2017, https://thesound2017.com/
---
ALPHA PREGNANCY CENTER'S Annual Banquet: Embrace Grace this Friday!   3/3   San Francisco
Come celebrate the life-giving ministry of the center. Hear keynote speaker Amy Ford tell her powerful story of experiencing an unplanned pregnancy as a teenager, and why it is of vital importance for the church to not only respond, but to respond in abundant grace. We hope you'll be able to attend! At 7pm to 10pmat Cathedral of St. Mary of the Assumption, 1111 Gough St, SF. Complimentary parking available. Doors open 6:30pm.
Info & to register, or to host a table: www.alphapc.org or (415) 584-6800. Tickets: https://www.surveymonkey.com/r/EmbraceGrace


Prayer for Chastidy Ronan, director of Alpha Pregnancy Center:
"Father we continue to press in for complete healing, protection & provision for Chastidy Ronan and her husband & daughter. We believe that you, God, are using this family and Chastidy's battle with cancer as an opportunity for the church to see your power manifest for their complete healing and victory! We speak Psalm 91 over them."
Psalm 103 "He heals all your diseases and redeems your life from the pit and crowns you with love and compassion, who satisfies your desires with good things so that your youth is renewed like the eagle's."
---
* PEGGY COLE  March 5  Union City
Gateway to Love Ministries hosts Prophet Peggy Cole at Sunday morning, 9am, at 33450 9th St, Union City. Info 510-378-6319. Available for booking at http://www.peggycoleministries.org/
---
*STEVE & WENDY BACKLUND Conference at cHOP  March 11-12  Fremont
Free. Saturday from 9:30am to 1:30pm. Also, Sunday morning at 10:30am. At Convergence House of Prayer at 200 Hammond. http://convergencehop.org/
---

*WOW! Stellar Line of Speakers! You don't want to miss this!
The POWERFUL & FREE Conference  March 29 to April 1   San Jose
With Georgian & Winnie Banov, Heidi Baker, Lance Wallnau, Danny Silk, Dr. Caroline Leaf and Bill Vanderbush. Extravagant worship with United Pursuit, Derek Johnson, Melissa How and Jesus Culture Worship, Amanda Cook, Jeremy Riddle and Steffany Gretzinger. March 29 to April 1 in San Jose at Jubilee Christian Center. A Global Celebration Conference at 105 Nortech Pkwy, SJ. $59 (or at the door $69).


MORE FROM DR CAROLINE LEAF:
"The average person has over 30,000 thoughts a day. Through an uncontrolled thought life, we can create the conditions for illness; we make ourselves sick! Research shows that fear, all on its own, triggers more than 1,400 known physical and chemical responses and activates more than 30 different hormones. 75% to 95% of the illnesses that plague us today are a direct result of our thought life.  What we think about affects us physically and emotionally. It's an epidemic of toxic emotions." – Dr. Leaf
There are INTELLECTUAL and MEDICAL reasons to FORGIVE! Toxic waste generated by toxic thoughts causes the following illnesses: diabetes, cancer, asthma, skin problems and allergies to name just a few. Consciously control your thought life and start to detox your brain!
Don't miss this powerful conference! Register $59:  www.globalcelebration.com, http://drleaf.com/, https://lancewallnau.com/, http://lovingonpurpose.com/
---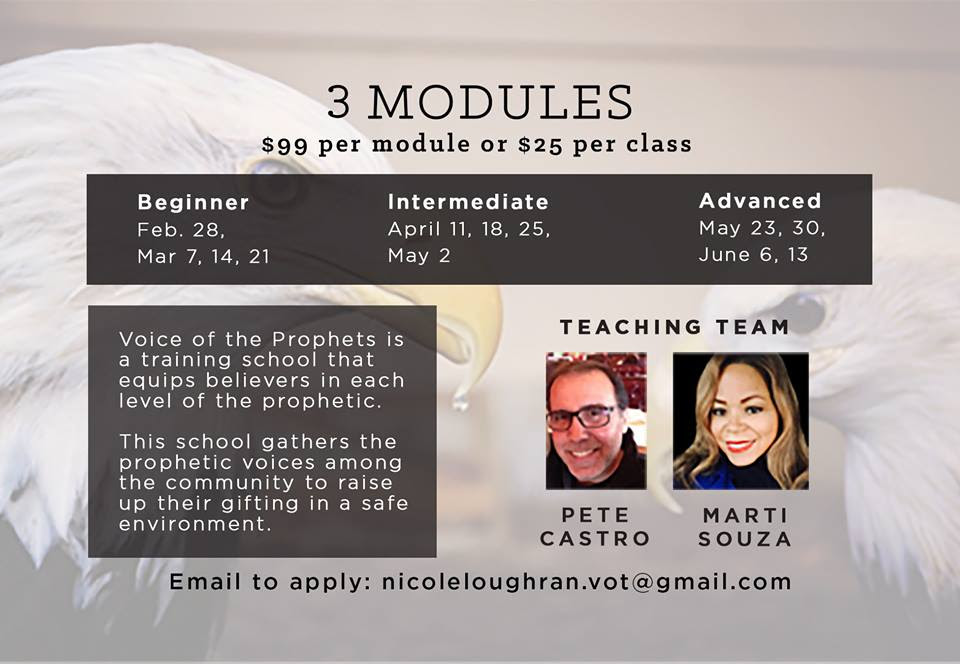 For questions and for an application to register, email Nicole at nicoleloughran.vot@gmail.com. https://www.facebook.com/VoiceofTriumph/
---
INTERNSHIP ~ MEDICAL SCHOOL OF HEALING   March 1
MSH Internship with Dr Susan Richards. Register by the first of each month. Learn more at http://www.medschoolhealing.com/msh-internship/
---


SF PRAYER PUSH & OUTREACH  March 24  San Francisco
Several local ministries join with Adam Hood to press in for an outpouring of His Holy Spirit upon the church & lost in SF.
---

TRUMPS FIRST 100 DAYS PRAYER CALL!
A 24-hour prayer call daily for the first 100 Days of President Trump
Join this powerful Prayer Conference call any time night and day!
70 Day Prayer Call ~ Dial 712-770-4340,
then code 543 555# (*6 to mute/unmute)
---

JESUS AWAKENING  March 3-4  Hayward
With Chuck McCallum, Blaine Cook and others. Bethel Worship Team. At Community of Grace, 380 Elmhurst St, Hayward. http://jesusawakening.org/
---

LORD TEACH US TO PRAY  Mar 10-11 Santa Rosa
Hosted at Santa Rosa Christian Church; Presented by Vertical Call in Conjuction with Together in Christ, at 1315 Pacific Ave. With New York City Intercessors Director Jody L Wood. More info: http://www.verticalcall.com/, http://srchristianchurch.org/
---

NATIONAL DAY OF PRAYER ~ MAY 4TH ~ always the 1st Thursday of May ~ just 11 wks away!
Now is the time to make plans for a NDP Event in your city. Also, the steps of City Hall are a great place to hold a prayer meeting for NDP. To learn more or to sign up to coordinate an event go to: http://www.nationaldayofprayer.org/
Call 408-717-0614 if you want personal training/guidance in planning a National Day of Prayer event. We can provide you with virtually everything you need to know! (Sue Landry, NDP Regional Coordinator)  
THE NATIONAL DAY OF PRAYER ~ May 4th ~ Ann Graham Lotz is the new chairman of this annual observance held on the first Thursday of May. NDP invites people of all faiths to pray for the nation. It was created in 1952 by a joint resolution of the United States Congress, and signed into law by President Harry S. Truman. Our Task Force is a privately funded organization whose purpose is to encourage participation on the National Day of Prayer. It exists to communicate with every individual the need for personal repentance and prayer, to create appropriate materials, and to mobilize the Christian community to intercede for America's leaders and its families. The Task Force represents a Judeo-Christian expression of the national observance, based on our understanding that this country was birthed in prayer and in reverence for the God of the Bible. http://www.nationaldayofprayer.org/
---


Bring your youth & young adults!
COLLIDE HOSTS MATT GILMAN (from IHOP KC)  March 17-18  Santa Clara
The mission of The Collide is to awaken a generation from the slumber of normalcy and into a radical Christ-centered lifestyle. At 1290 Pomeroy Ave, San Clara. thecollide.com/
---

New! COLLIDE Monthly every third Saturday, http://thecollide.com/
---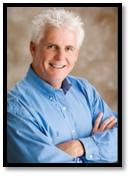 Next week!
OPERATING IN THE COURTS OF HEAVEN  March 23-25  Roseville
Vicki Nohrden and the Wind and Fire Ministries join the Kingdom Equipping Center to host: Releasing Kingdom Wealth with Robert Henderson and Beverly Watkins. Worship with Kingsley Walker.  At Rock of Roseville Church at 725 Vernon Steet, Roseville. Register $40 or $55 couple: http://www.windnfireministries.com/
---

*BEAUTIFUL DAY  March 29- April 2  Bay Area
Beautiful Day is a network of churches working in collaboration with businesses, schools and more to unleash compassion into the bay area. Since its inception in 2004, Beautiful Day has sought to invest in communities with simple, direct and unyielding kindness. Each project is an act of no-strings-attached service for those who are otherwise unable to help themselves. Our goal is to aggressively spread compassion, to discard apathy in favor of activity and light fires of good will in the neighborhoods we work and live in.
THE AFTER PARTY Join us after Beautiful Day to celebrate all God has done, share stories, and enjoy a meal together. April 2nd, 5:30-7 pm Saratoga Worship Center. From Unleashed Network: http://beautifulday.org/
---
*TEENS (& Anyone) Andrew Hill High School Celebration of Faith   April 7  San Jose
Christian club on campus hosts Friday 6:30pm at 3200 Senter Rd.
---

NEW LAUNCH – EAST BAY HEALING CENTER! Dublin
Join the launch of a new regional Healing Center in the East SF Bay! Monthly Healing Training. info@ebhealing.org
UPCOMING TRAINING SESSIONS from 1pm to 3:30pm monthly:
~Bill Dew – March 18
Bill traveled Randy Clark in the 90's. Since, then Bill continues to bring God's healing everywhere he goes. http://dewnamis.com
~Susan Fochler – May 20
Susan leads the Heart Trek inner healing ministry at Blazing Fire, and desires to help people live whole(fully healed), fulfilled lives from the core of their being and to experience God's presence in increasingly intimate ways. http://blazingfire.org
~Dr. Susan Richards – April 22
Dr. Susan is a medical doctor and an ordained Christian minister with a heart for healing and a love for God and her fellow human beings. She taught in Stanford's Division of Family and Community Medicine. Dr. Richards currently does prayer and healing ministry at Stanford University. http://drsusanshealthyliving.com
~Joanne Moody – June 17
Joanne leads the ministry Agape Freedom Fighters which is designed to equip individuals, church and regional prayer teams with practical, theologically-grounded training in the ministry of Physical Healing, Inner Healing, Deliverance and Prophecy. http://agapefreedomfighters.org
---

*For Pastors and Leaders~
TBC Large Group Gathering
Sat April 29
 Castro Valley
Save the date for Transforming the Bay with Christ at the 3 Crosses , Neighborhood Church at 20600 John Drive. 
http://www.tbc.city 
---

*ANGELA GREENIG  May 3-5  Oakland
"A Victorious Beauty" Women's Conference. Rare, Intense, Excellent, Exquisite. Info to follow.
---
NAOS House of Prayer Berkeley
Meets for prayer Monday thru Friday 7 to 9pm each evening. At 2239 Dwight Way, Berkeley. (Please knock if door is locked.) Info: http://naoshouseofprayer.org/, office@naoshop.org.   
SF HOP every Wed & Friday  San Francisco
San Francisco House of Prayer for All Nations meets Wednesdays at 9pm to 2am, and a Shabbat Watch of the Lord each Friday evening at 6 pm to Saturday 3 am. Located at the Sunset Bible Church on the corner of 1690 21st Avenue & Moraga. Join the San Francisco House of Prayer for All Nations this week (free parking at Chase Bank on 19th Ave & Noriega). http://sfhouseofprayer.org/
SF HOUSE OF PRAYER PRAY & GO every Tues night  San Francisco
Luke 4:18 Outreach Ministry. "Spiritually hungry people sit with us for a free 'Destiny Reading'. The Holy Spirit is always there to speak to hearts, heal, and deliver." Contact Michael for place & time. 415 374-4025. http://sfhouseofprayer.org/
SAN MATEO GLORY CLOUD HOUSE OF PRAYER  5pm Sundays
Call 650-483-3366 for directions.
SUNNYVALE HOUSE OF PRAYER 7:30 pm Tues Evenings
Call 408 732-5422 for directions.
EAST BAY PRAYER FURNACE 
Encounter God Service on Saturdays at 7pm. Prayer Room open 5 am to 10 am Monday thru Friday at Good News Fellowship, 6500 Dublin Blvd, Suite D, Dublin. http://www.eastbayprayerfurnace.org/#,
https://www.facebook.com/EBPrayerFurnace
CONVERGENCE HOUSE OF PRAYER Fremont
Open for Prayer 50 hours a week! Encounter God. Come join us as we declare the worth of Jesus in Fremont! Also, hosting cHOP Healing Rooms! At 200 Hammond Ave, Fremont, 510 656-2335. www.ichop.org
KEY 22 INTERCESSION FOR SONOMA COUNTY & Nor CAL (formerly Sonoma County House of Prayer)
Now open every Wednesday 7 – 9pm and every Friday from 7pm to 10 pm and 3 to 7am Saturday, Santa Rosa. Check web for location. 707 344-7682. www.sonomacountyhop.com
---

BAY AREA HEALING ROOMS http://healingrooms.com/
~ San Francisco Healing Rooms
Meets 2nd and 4th Saturday from 9am to 12 noon at 1690 21st Ave, SF. www.healingrooms.com/us1832
~ cHOP Healing Rooms (Convergence House of Prayer) Fremont
Now open! on the 1st Sunday and 3rd Friday of each month from 4 to 6pm. No appt required. Register from 3:45pm to 5:30pm. At 200 Hammond Ave, Fremont. www.ichop.org. Questions: email healingrooms@icHOP.org
~ Silicon Valley Healing Rooms
at 557 Hyannis Dr, Sunnyvale. Meets 1st & 3rd Tuesdays each month at 11am to 1pm and also, 7 to 9pm. Email for info siliconvalleyhealingrooms@gmail.com  or call  650 930-6843. siliconvalleyhealingrooms.com.
~ The Healing Rooms of Santa Cruz County are open the 1st Saturday monthly, from 12 to 2 pm, at Mid-County Senior Center, 829 Bay Ave, Capitola.
The HOP Intercessor Team of Santa Cruz County meets weekly in Aptos from 6:30 to 8:30 pm. Contact for location: 831-531-8377. Info: http://www.healingroomsscc. org/
~ Healing Room of Vallejo
Northbay Foursquare Church, 330 Avian Dr, Vallejo. First and Last Sat of each month at 10am to noon. 707 554-8282.
~ Milpitas Healing Rooms
3435 Birchwood Lane (Milpitas Christian School), San Jose, 1st and 3rd Sundays, 2pm to 4 pm, https://sites.google.com/site/milpitashealingrooms/
~ Redwood City Healing Rooms
At Tapestry Church, 1305 Middlefield Rd, Redwood City, on the 2nd and 4th Saturdays at 10am to noon. Call 650 861-2581.
~ Hayward Healing Rooms
At Community of Grace, 380 Elmhurst St, Hayward on the 1st Monday & 3rd Thursday at 7pm to 9pm. Call 510 783-8062 x 34. No appt necessary. Last person must be checked-in by 8:30pm. Come & meet the Great Physician! 380 Elmhurst St., Hayward. Pastors & Directors Theresa Evangelista & Debora Spotted Eagle, 510-783-8062 ext 34, nativeindianpeace@yahoo.com.
~ InSpirit Praise & Prayer Healing Room meets the 2nd Saturday monthly from 10am to 12 noon at 858 University Ave, Los Altos. (Sign in at the sanctuary of the Union Church.) A member of IAHR — The International Association of Healing Rooms. InSpiritPrayer@yahoo.com
~ Healing Rooms of Vacaville 707 344-7725.
~ Healing Rooms of Napa
The Healing Rooms of Napa Valley is reaching out to the community. Questions, or to schedule appt, or to submit prayer requests email healingrooms@napaarise.com, www.NapaArise.com.
~ Delta Healing Rooms
Of East Contra Costa County on Thurs nights, 6pm to 7:30pm, and First Saturday each month at 10am to noon. www.oaktreeministries.net
~ Healing Rooms of Modesto
Every 2nd and 4th Friday
http://sfhouseofprayer.org/wp-content/uploads/2013/04/san-francisco-house-of-prayer-for-all-nations-logo.png
0
0
V
http://sfhouseofprayer.org/wp-content/uploads/2013/04/san-francisco-house-of-prayer-for-all-nations-logo.png
V
2017-03-02 04:50:12
2021-02-22 08:56:36
Mar 2017 SF Events