7-7-17 THE SOUND IN SF WITH LOU ENGLE & others – NEXT Thurs, Friday, Saturday!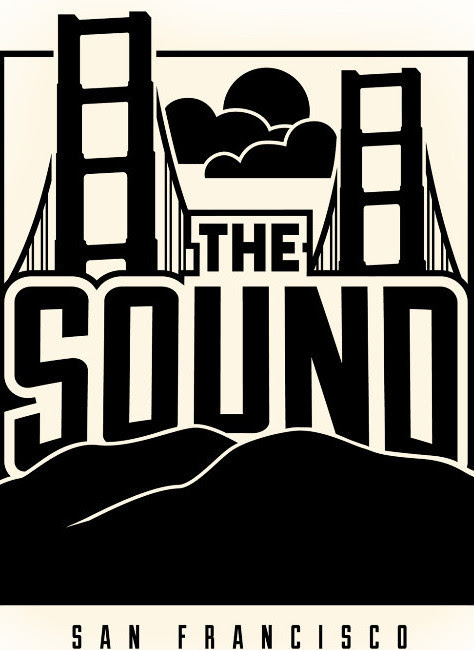 *THE SOUND! July 7, 8, 9
Join Lou Engle, Mario Murillo, Ray Hughes, SF Bay Area Pastors, Ryan & Nina Landis, Daniel Bashta, & Chris Burns
for A Church Rally, Prayer, Prophecy & Worship
Thursday JULY 6 at 6 PM
at The Historic Nourse Theater in San Francisco
Tickets are $10 purchased through City Box Office: https://www.cityboxoffice.com/eventperformances.asp?evt=2323
Let's TOGETHER pray, worship, and rally around the vision of God to see San Francisco "washed" in worship, and for the mighty sound of jubilee to be release from San Francisco to the rest of America…
Three Days – One Sound
For more on THE SOUND:
Thursday Eve 7/6 at SF Nourse Theatre
We will rally as the church of America at the historic Nourse Theatre in San Francisco to pray, worship, and prophesy. We will rally around the common vision of what God is doing. We will gather together the fathers and sons, the mothers and daughters around the word from Ezra which says "But many of the older priests and Levites and family heads, who had seen the former temple, wept aloud when they saw the foundation of this temple being laid, while many others shouted for joy. No one could distinguish the sound of the shouts of joy from the sound of weeping, because the people made so much noise. And the sound was heard far away." (Ezra 3:12-13)
Friday 7/7 at SF Jerry Garcia Amphitheater
We will gather at the outdoor Jerry Garcia Amphitheater in the city to host a massive Jesus Festival. We will have live music/worship, sharing of testimonies, preaching the love and gospel of Jesus, and have spaces dedicated to new believers, prophecy tents, healing tents and more. We have an entire promotional campaign for this day targeting the lost and those who don't know Jesus. We are excited to introduce Jesus to many here who don't know him and to release the sound of jubilee over America from San Francisco. Be sure to bring a picnic lunch, lawn chairs and blankets for sitting.
Saturday 7/8 at Hippie Hill (In Golden Gate Park)
Will be our crowning day of The Sound as Jesus fully invades the city by way of His people. This day we will bring anointed worship teams/leaders from across the country to the city of San Francisco. These teams will thunder and trumpet their sound as worship washes the atmosphere and the presence of God is displayed open air for all to see the beauty of Jesus. We will rally the thousands who come Thursdayand Friday to gather together Saturday. It will be a total Jesus people invasion at the same place where the Jesus people movement began. A core part of the Sons of Thunder prophesy was that this sound and worship would be heard open air and in the streets, that traffic would stop to hear, that the hearts of a generation would be drawn to the sound and encounter God through it.
VOLUNTEERS ARE STILL NEEDED FOR THURS 7/6 and FRIDAY 7/7 EVENTS
CLICK HERE TO VOLUNTEER: https://thesound2017.com/volunteer/
THE SOUND 2017 (Chris Burns & Many Others)  7-7-17 and 7-8-17  Golden Gate Park, Hippie Hill
Thursday – July 6th at Nourse Theater  6pm to 10pm
Friday – July 7th at Jerry Garcia Amphitheater  10am to 6pm
Saturday – July 8th at Hippie Hill
"In the summer of 1967 a societal phenomenon took place in San Francisco called the Summer of Love. It was the flashpoint of a massive cultural shift in America and music was the vehicle that drove it.
In the summer of 2017 we are calling thousands to Hippie Hill in Golden Gate Park, San Francisco, for a nation-wide Jesus Festival. 50 years from the very place of the counter-cultural revolution in 1967, we will release the sound of worship and declare a new day for America. Jubilee, every 50 years, means the slaves are set free, all debt is canceled, and the land is healed.
We will host the presence of Jesus, preach the gospel of Jesus, and display the works of Jesus.
We will release the sound of jubilee and believe for a new Jesus People who usher in the greatest harvest and invasion of the presence of God in America than ever before. Our cry is like Isaiah's prayer, "Lord awake as in the days of old, as in the days of our fathers!" Join us, that the next 50 years in America would be the Lords." #thesound2017, https://thesound2017.com/
---
*For Intercessors: 
TRUMP MEETS PUTIN FIRST TIME 7/7/17 – 7/8/17 AT G20 SUMMIT IN GERMANY next week
---
*CALL2FALL this Sunday  July 2,  in Churches across America
Info: http://www.call2fall.com
---
---
*City Impact Conference 2017
Saturday, July 22, 2017
8:30am 7:00pm
Warfield Theater
982 Market Street, San Francisco
City Impact Conference is a ONE DAY experience filled with worship and Biblical justice by tangibly serving in 45+ outreaches. Join THOUSANDS of people to gather and scatter for this one day experience to intervene for the people in the inner city of San Francisco!
https://cityimpactconference.com/
---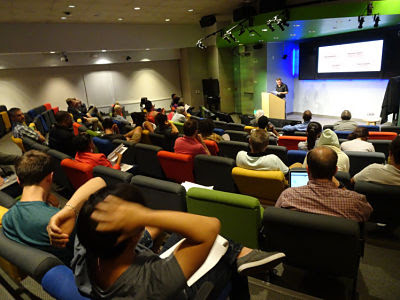 Passion Talks (in Ted Talks format) gives last call for speaker participation. Are you passionate about something and want to share with an audience?
PASSION TALKS 2017  Aug 4-5  Bay Area – Google and Convergence House of Prayer
Passion Talks – An Intellectual Faith Movement – will be a 2-day format with the first day invite-only and the second day open to the public (info to follow).
June 15th – Passion Talks last deadline to submit to participate as a speaker. Passion Talks offer speakers an opportunity to give short talks about their work, faith, passions, and dreams. Each talk is between 10-15 minutes, and will be followed by 5 minutes for Q&A. Submit application at: https://passiontalks17.wordpress.com/
---
*INTERNSHIP TRAINING WITH DR SUSAN RICHARDS  Sat July 8  Sunnyvale
Once monthly from 12noon to 4pm. Register at: http://www.medschoolhealing.com (Location given after registration).
*DR SUSAN RICHARDS HEALING MEETINGS FOR JULY:
Wednesday, July 5th, 7 pm
Healing Event with Dr. Susan Richards M.D.
495 N. Wolfe Rd, Sunnyvale
Park at Fair Oaks Park across the street
Thurs, July 6th, 7 pm
Cubberley Community Center Healing Event
4000 MiddleField Rd. Palo Alto, CA H-1 Lecture Room
Parking is available next to the room or in the main parking lot
Friday, July 7th, 7pm
Vallejo Healing Gathering North Bay Foursquare Church
330 Avian Dr, Vallejo
Saturday, July 8th, 12pm-4pm (12-1 optional)
Internship Training by Dr Susan Richards M.D. for Medical Ministry
All are welcome- Registration Required. Visit www.medschoolhealing.com to register
Mid Peninsula Location given after registration.
http://www.medschoolhealing.com/
---
DR SUSAN RICHARDS At East Bay Healing Center  July 15
And CHUCK MCCALLUM  Aug 19
---
ARISE AND BUILD with Vicki Nohrden 5:15 am Thursdays
Every Thursday morning at 5:15 am join a PRAYER Conference Call with Vicki Nohrden. Dial 712-775-7031, access 379503809 #. Press *6 to mute until you are ready to pray.

INTERCESSORS FOR AMERICA
Weekly prayer for the nation; monthly first Friday Fast; connect with a prayer group, receive e-alerts focusing on critical national issues for prayer. https://www.getamericapraying.com/gap

NDP Watchmen of the Night – 2 hour nightly prayer call in affiliation with National Day of Prayer. Dial 712 432-0075, then code 496-1322# 7 nights a week from 7 to 9 PM (Pacific Time). Also, join Sue Landry each morning Monday thru Friday at 7:11am to 8am. Join for all or part of the time. http://www.nationaldayofprayer.org/

PRAYER SURGE NOW! – Prayer Conference Call every Sat at 4:30am to 8am with Dai Sup Han. Huge variety of guests each week. Call 1-712-432-0075, access code 6149782#. www.prayersurgenow.net

REPENTANCE AND RESTORATION PRAYER CALL – Daily nationwide prayer. Deep repentance and beautiful prayers are being lifted up in hopes of a release of the Spirit of God for a Great Awakening in America! Mon thru Sat from 8:30am to 9:00am. Sundays at 3:30pm to 4:00pm. Dial 712 432-1699 Access Code 338083#. Contact: Judy Garlow Wade: Prayer Coordinator:

TRANSFORM OUR WORLD PRAYER CALL every Thursday Noon
Join Ted Hahs of Transform Our World for a weekly prayer call every Thursday noon. Dial 712-775-7035, then code 396710#. Then star 6 to mute. https://transformourworld.org/

---

EAST BAY PRAYER FURNACE  Dublin/Pleasanton Area
East Bay Prayer Furnace has entered into a new rhythm of meeting with weekly times of encountering God, interspersed with a once-a-month fellowship meal at a home, and a once-a-month wholescale gathering at Rheem Drive, where Jim Stilwell will join us from Sacramento and preach/teach/update. Find info at: http://www.eastbayprayerfurnace.org/​

Hayward Prayer Gathering Open every 3rd Monday monthly from 7pm ot 10 pm at community of Grace, 380 Elmhurst St. Hayward. 510-303-7203, ​http://www.icgrace.org/
NAOS House of Prayer Berkeley

Meets for prayer Monday thru Friday 7 to 9pm each evening. At 2239 Dwight Way, Berkeley. (Please knock if door is locked.) Info: http://naoshouseofprayer.org/, office@naoshop.org.   

SF HOP every Wed & Friday  San Francisco
San Francisco House of Prayer for All Nations meets Wednesdays at 9pm to 2am, and a Shabbat Watch of the Lord each Friday evening at 6 pm to Saturday 3 am. Located at the Sunset Bible Church on the corner of 1690 21st Avenue & Moraga. Join the San Francisco House of Prayer for All Nations this week (free parking at Chase Bank on 19th Ave & Noriega). http://sfhouseofprayer.org/

SF HOUSE OF PRAYER PRAY & GO every Tues night  San Francisco
Luke 4:18 Outreach Ministry. "Spiritually hungry people sit with us for a free 'Destiny Reading'. The Holy Spirit is always there to speak to hearts, heal, and deliver." Contact Michael for place & time. 415 374-4025. http://sfhouseofprayer.org/

SAN MATEO GLORY CLOUD HOUSE OF PRAYER  5pm Sundays
Call 650-483-3366 for directions.
SUNNYVALE HOUSE OF PRAYER 7:30 pm Tues Evenings
Call 408 732-5422 for directions.

EAST BAY PRAYER FURNACE 
Find times/locations at http://www.eastbayprayerfurnace.org, https://www.facebook.com/EBPrayerFurnace

CONVERGENCE HOUSE OF PRAYER Fremont
Open for Prayer 50 hours a week! Encounter God. Come join us as we declare the worth of Jesus in Fremont! Also, hosting cHOP Healing Rooms! At 200 Hammond Ave, Fremont, 510 656-2335. www.ichop.org
KEY 22 INTERCESSION FOR SONOMA COUNTY & Nor CAL (formerly Sonoma County House of Prayer)
Now open every Wednesday 7 – 9pm and every Friday from 7pm to 10 pm and 3 to 7am Saturday, Santa Rosa. Check web for location. 707 344-7682. www.sonomacountyhop.com

---

AGLOW INTERNATIONAL Bay Area Meetings

Pot of Gold San Jose Aglow:
Contact: Mary Lou 408-281-3036 ~ 3rd Monday, Speaker Meeting 10:00 AM at Denny's Restaurant, 1140 Hillsdale Ave, San Jose. Also 2nd Thursday, Prayer & Soaking. Please call for info.
San Rafael Community Lighthouse:
Contact: Ann 415-456-4782 ~ 2nd Saturday, 10 AM. At Victory Christian Center, at Harbor Center, 555 Francisco Blvd, Suite 15, San Rafael.
Salinas Aglow:
Contact: Carol 831-756-7070 ~ 3rd Thursday, Speaker Meeting 6:30 PMBagel Corner818 Park Row Place, Salinas
San Jose Evening Spanish Couple Lighthouse:
Contact: Ricardo & Margarita 408-622-1318 ~ 4th Saturday, 6:00 PM. At Denny's Restaurant1140 Hillsdale Ave, San Jose.
Central San Jose Prayer:
Contact: Julia 408-506-1466 ~ 2nd Saturday, 10:00 AM. Please call for info.
East San Jose Morning:
Contact: Maria 408-401-5515Every Monday, 9:00 AM. Please call for info.
Gilroy Spanish Neighborhood Prayer & Outreach Lighthouse:
Contact: Carmen 408-607-6810 ~ 1st & 3rd Saturday, 11:00 AM. Please call for info.
San Jose Workplace Diamonds Lighthouse:
Contact: Julia 408-506-1466 ~ Every Thursday, 12:00151 W. Mission Re-EntrySan Jose.
Mountain View Community:
Contact: Stephanie 650-930-6843 ~ 2nd Friday, 9:45 AM. First Presbyterian Church 1667 Miramonte Ave.Mountain View
Fremont Community:
Contact: Lorraine 510-797-8250 ~ 2nd Tuesday, 10:00 AM. Hope Lighthouse36883 Niles Blvd. Fremont.
San Jose Spanish Aglow:
Contact: Rachel 408-370-8425. Please call for info.
Monterey Aglow Lighthouse:
Contact: Cathryn 831-394-4192 ~ Sundays, 1:00 PM. Worship/, Soaking & Intercession
Santa Cruz Prison/Jail Ministry:
Contact: Lynn 479-1881. Please call for info.
San Jose Elmood Jail Ministry and Prayer Meeting for Families of the Incarcerated:
Contact: Rachel 408-370-8425 ~ 4th Thursday, 7:00 PM. Cathedral of Faith Church, San Jose.

---


BAY AREA HEALING ROOMS http://healingrooms.com/

~ San Francisco Healing Rooms
Meets 2nd and 4th Saturday from 9am to 12 noon at 1690 21st Ave, SF. www.healingrooms.com/us1832
~ cHOP Healing Rooms (Convergence House of Prayer) Fremont
Open +on the 1st Sunday and 3rd Friday of each month from 4 to 6pm. No appt required. Register from 3:45pm to 5:30pm. At 200 Hammond Ave, Fremont. www.ichop.org. Questions: email healingrooms@icHOP.org
~ Silicon Valley Healing Rooms
New times TBA  siliconvalleyhealingrooms.com.
~ The Healing Rooms of Santa Cruz County are open the 1st Saturday monthly, from 12 to 2 pm, at Mid-County Senior Center, 829 Bay Ave, Capitola.
The HOP Intercessor Team of Santa Cruz County meets weekly in Aptos from 6:30 to 8:30 pm. Contact for location: 831-531-8377. Info: http://www.healingroomsscc.org/

~ Healing Room of Vallejo  

Northbay Foursquare Church, 330 Avian Dr, Vallejo. First and Last Sat of each month at 10am to noon. 

707 554-8282

.

~ Milpitas Healing Rooms
3435 Birchwood Lane (Milpitas Christian School), San Jose, 1st and 3rd Sundays, 2pm to 4 pm, https://sites.google.com/site/milpitashealingrooms/
~ Redwood City Healing Rooms
At Tapestry Church, 1305 Middlefield Rd, Redwood City, on the 2nd and 4th Saturdays at 10am to noon. Call 650 861-2581.
~ Hayward Healing Rooms
At Community of Grace, 380 Elmhurst St, Hayward on the 1st Monday & 3rd Thursday at 7pm to 9pm. Call 510 783-8062 x 34. No appt necessary. Last person must be checked-in by 8:30pm. Come & meet the Great Physician! 380 Elmhurst St., Hayward. Pastors & Directors Theresa Evangelista & Debora Spotted Eagle, 510-783-8062 ext 34, nativeindianpeace@yahoo.com.
~ InSpirit Praise & Prayer Healing Room meets the 2nd Saturday monthly from 10am to 12 noon at 858 University Ave, Los Altos. (Sign in at the sanctuary of the Union Church.) A member of IAHR — The International Association of Healing Rooms. InSpiritPrayer@yahoo.com
~ Healing Rooms of Vacaville 707 344-7725.
~ Healing Rooms of Napa
The Healing Rooms of Napa Valley is reaching out to the community. Questions, or to schedule appt, or to submit prayer requests email healingrooms@napaarise.com, www.NapaArise.com.
~ Delta Healing Rooms
Of East Contra Costa County on Thurs nights, 6pm to 7:30pm, and First Saturday each month at 10am to noon. www.oaktreeministries.net
~ Healing Rooms of Modesto
Every 2nd and 4th Friday
http://sfhouseofprayer.org/wp-content/uploads/2013/04/san-francisco-house-of-prayer-for-all-nations-logo.png
0
0
V
http://sfhouseofprayer.org/wp-content/uploads/2013/04/san-francisco-house-of-prayer-for-all-nations-logo.png
V
2017-06-30 21:19:44
2017-08-28 14:45:10
Jul 2017 SF Events