*Find an Encouraging Prophetic Word for 2016 (bottom of page)
---
*IMMERSE Worship & Prayer Conference  Jan 28-30 San Pablo
Register: https://www.skgiving.com/f/?k=RQN2FPGDM38PCNKP
---
PRAYER REQUEST FOR HEARING THIS THURS, 1/28
*Valerie Hill of Real Options (Pregnancy Medical Clinic) lists prayer points for AB775:
AB775 – The Reproductive Fact Act which violates the freedom of speech and religious freedoms of pro-life pregnancy centers and licensed clinics such as RealOptions.  There is a preliminary hearing coming up on Thursday, 1/28 and we could use all the prayer that we can get.  This is a preliminary hearing only – the merits of the case will be heard at trial in a few months.  We are praying for a preliminary injunction to the law to stay any fines that we may incur due to not referring for abortion as the law dictates.  Here are the prayer points put forth by our National Affiliate, NIFLA. Thank you so much for standing in the gap before God's throne of grace and mercy.
Pray for Judge John Huston to be fair and issue a preliminary injunction that will prevent the law from applying and will protect us from fines while the merits of the case are considered
Pray for the ADF attorneys to speak wisdom clearly and powerfully
Pray for the centers for protection and service to the community
Pray for the opponents that their eyes will be opened to life and truth
Pray for the Board, staff and volunteers of all California Centers and clinics
Pray for the local politicians for their influence and wisdom
Pray for the unborn
Pray for those seeking help from the centers and clinics that they may find LIFE! (from the National Institute of Family and Life Advocates)
---
*PERSPECTIVES ON THE WORLD CHRISTIAN MOVEMENT  Starts Jan 24  San Jose & Mt View
It's not too late to join. Find a class at http://www.perspectives.org/
---

MEDICAL SCHOOL OF HEALING Prayer Call  every Monday 7pm!
Consider joining RN Sue Landry, David Wylie and others each Monday at 7pm for a prayer conference call sponsored by the Medical School of Healing. We'll have prayer for personal healing and personal concerns toward the end of the call.
Dial:  641-715-3580, then code 474-597.
International Dial-In Numbers: https://www.freeconferencecall.com/wall/info4699/#international; or join the online meeting at: https://join.freeconferencecall.com/info4699. Online Meeting Id: info4699
---
TBC – CAUSE CONNECT (Transforming the Bay with Christ)  Thurs 1/28  San Jose
Connecting over the Cause of School Partnership
 (lunch provided)  "As we kick off 2016, our hope is to connect and see strategic partnerships with every school throughout the Bay Area. One of the ways we can do this is to get core leaders together to hear most promising practices and to facilitate discussion that opens up new possibilities. If you're already involved in a school or want to be, join us for a working lunch, roundtable discussion, and conversation around new practices."  At WestGate Church, 1735 Saratoga Ave, SJ. Register at  
http://www.tbc.city/.
TBC – CAUSE CONNECT (Transforming the Bay with Christ)
Wed 3/16
 Oakland
Connecting over the Cause of School Partnership
 (lunch provided).  "As we kick off 2016, our hope is to connect and see strategic partnerships with every school throughout the Bay Area. One of the ways we can do this is to get core leaders together to hear most promising practices and to facilitate discussion that opens up new possibilities. If you're already involved in a school or want to be, join us for a working lunch, roundtable discussion, and conversation around new practices."  At WestGate Church, 1735 Saratoga Ave, SJ. Register at 
http://www.tbc.city/.
---
*Sign up for Online Training! Thursday, Feb 4th at 1pm to 6pm.
Train! Educate! Activate! It's concerned citizens in churches getting educated & taking action on issues & legislation. 
Online training at: http://saltandlightcouncil.org/ or call 888-725-8654 or email admin@saltandlightcouncil.org
---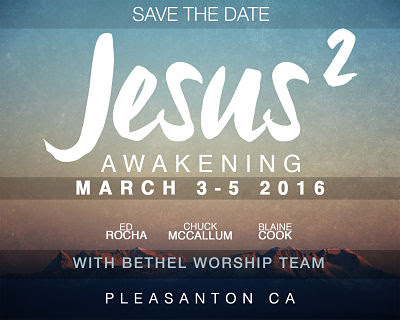 ---
*BASS CHURCH WORKERS CONVENTION  Mar 4-5  Castro Valley
Register and info: http://bassconvention.org/
---
*Spring Registration is open!
THE MEDICAL SCHOOL OF HEALING  Classes begin in April
Several medical doctors, some nurses and other health care professionals serve as faculty for the Medical School of Healing (for credit or audit) starting in March. Dr Susan Richards, a former faculty member at Stanford School of Medicine, is the founder/director of the Medical School of Healing and believes that God wants to use each of us for miraculous, supernatural healing. See website for list of classes and conferences. 
http://www.medschoolhealing.com/
People around the world and from all walks of life pursue the the MSH Certificate of Healing. Some are already professionally aligned with the medical field. Others are interested in becoming aligned with health care, while some are not called to the medical field at all but find that their passion is to bring God's love and healing power to our world. One of the many great things about this school is that anyone can earn the Healing Certificate or take classes!
By completing our program:
the graduate will earn a Certificate in Healing Ministry;
the graduate will have opportunity for ordination;
the graduate will have opportunity to work in our Healing and Community Centers, as well as other amazing ministry placements.
You can become certified in Healing Ministry and be ordained by taking classes at your own pace. You can also simply take classes that interest you. We have a completely flexible program. 
http://www.medschoolhealing.com/
---
The Medical School of Healing presents… enrollment for Spring classes & several free conferences/events. 

HEALING AND TRANSFORMATION CONFERENCE  Feb 13  Redwood City
With Steve Backlund (Bethel Church, Redding), Brent Lokker (Blazing Fire), David Wylie and Dr. Susan Richards (founder of the Medical School of Healing). People are coming from all over to come to the Healing and Transformation Conference which will activate the healing and transforming power of God in bodies, hearts and minds. This conference will have a ministry team of medical professionals from Bethel Church and other experienced healing ministers to pray for those who need healing.Saturday February 13th 1:00pm-5:30pm. At 1662 Broadway St, Redwood City. Sponsor: Medical School of Healing, www.medschoolhealing.com, Facebook:https://www.facebook.com/medicalschooloflhealing/. More info: info@medschoolhealing.com.  Free conference, unless taken for credit, $40.
---
MIRACLE HEALING CLINIC  Thur Feb 4  Redwood City
Come and receive prayer for healing and transformation from Susan Richards M.D. and our ministry team of medical professionals and other experienced healing ministers. At 1662 Broadway St. Redwood City. Next Thursday, February 4th 2016 7:00pm – 9:00pm. More info: info@medschoolhealing.com. Sponsor: Medical School of Healing, www.medschoolhealing.com, Facebook: https://www.facebook.com/medicalschooloflhealing/. Free event. A love offering will be appreciated.
---

POWER TO HEAL CONFERENCE  March 5  Location TBA
Healing Conference with Ian Andrews, Chris Gore and Dr. Susan Richards, MD on 3/5/16 from 1pm to 5:30pm. More info: info@medschoolhealing.com,www.medschoolhealing.com, Facebook: https://www.facebook.com/medicalschooloflhealing/. Sponsor: Medical School of Healing. Free conference, unless taken for credit, $40.
---

RESET DC16 Invitation!
7/16/16
 Washington DC
Together 2016
 "Together, we're uniting for the largest Jesus gathering in American history." The dream is to see one million people stand together for Jesus on
July 16, 2016
. Believers will meet on the National Mall to come together around Jesus in unified prayer, worship, and a call for catalytic change.  Make plans now to join this coalition for Jesus at RESET. Want more information? Text "DC" to the number "RESET" (73738),
http://resetmovement.com/
.  Some voices that will fill the Mall: Hillsong United, Lecrae, Kari Jobe, Ravi Zacharias, Francis Chan, Kirk Franklinm, Nick Hall, Christine Caine, Jeremy Camp, Josh McDowell, Luis Palau, Sammy Rodriguez, Tasha Cobbs, Casting Crowns. https://www.facebook.com/
JesusIsTheReset.
In addition, there will be a National Prayer Summit,
July 14-17
.
You're invited, with thousands of others, to Washington D.C. this summer for RESET 2016.
---
THIRST HOLY SPIRIT SUMMIT  Jan 22-23  Morgan Hill
I Thirst for You: For Your Glory! "Jesus wants to increase His glory in our lives by increasing His presence in everything we do and say. Heaven meets earth when we gather together in unity, welcome His presence, and respond to Him with open hearts. Let us come expecting to be changed by His Holy Spirit so that His glory is manifested in greater measures in our lives in 2016!" Early bird til Jan 9, $25 (Ministers and their spouses free). At Crossroads Christian Center, 145 Wright Ave, Morgan Hill. More info: http://www.crossroadschristiancenter.org/
---
SCHOOL OF EMERGING PROPHETS  Starts 1/26  Fremont
​School of Emerging Prophets is an activation based school where you can advance your calling as a Prophet, master your skills, and be in community with other like minder Prophets. School Campus is located at Voice of Triumph Church Resource Center, 43138 Christy St, Ste 114, Fremont. Contact/Instructor: Keith Ferrante,(707)448-3124  www.emergingprophets.com 
---

GENESIS WORSHIP CENTER ANNIVERSARY  1/30 Burlingame
Special guests Dick Bernal and Psalmist Wess Morgan join Pastor DiAngelo as he invites you to the 25th anniversary of Genesis Worship Center.
---

DON MOEN – PRAISE IN THE BAY  1/30  Hayward
More info: http://www.pgicchurch.com/
---
*9th ANNUAL ALL NATIONS PRAYER CONFERENCE  Jan 31  Daly City
At 5pm – 7pm at the First Burmese Baptist Church, at 310 Ottilia Street, Daly City. Info: www.visionGIM.org
---
THE COLLIDE third Saturday monthly! Feb 20, March 19, April 16  Santa Clara
Join Del Augusta and the Collide at 7 pm every third Sat at 1290 Pomeroy Ave, Santa Clara. 866-286-9693. https://www.facebook.com/thecollide, http://thecollide.com/
---
*Know a young adult you could send/sponsor to this impacting conference at UC Davis?  We're sowing into the next generation!


JESUS CULTURE – Annual Sacramento Conference  Jan 22-23  UC Davis
Banning Liebscher is the Director of Jesus Culture, a ministry mobilizing a generation of revivalists and reformers who will shape culture and transform nations. Speakers & Worship: Banning Liebscher, Benny Perez, Chris Durso, Matt Redman, Kim Walker-Smith, Jesus Culture Band, plus more. Early bird registration til Dec 4. http://jesusculture.com/
---
24 HOUR PRAYER CALL FOR THE PERSECUTED  Jan 29 to Jan 30
From Friday 6pm to Saturday 6pm join Blaine Scogin, Sue Landry and others on a special prayer call for your suffering brothers and sisters around the world. Call 712-775-7035, then access code 281-207#. Mute yourself until you want to offer prayer.
---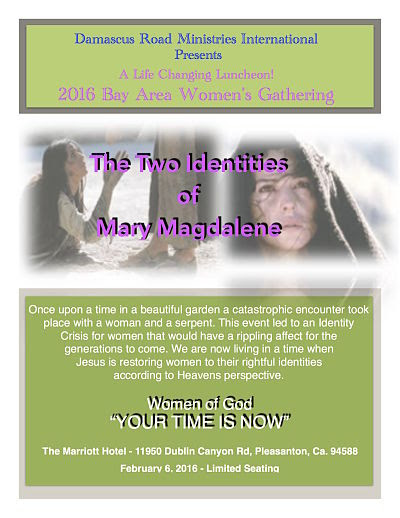 TWO IDENTITIES OF MARY MAGDALENE  Feb 6  Dublin
A Bay Area Women's Gathering Saturday, 9:30am to 5pm with Life Changing Luncheon & breakout sessions. Cost $55 includes lunch at Marriott Hotel. More info atwww.drmi.org.
---
*CA CITY ADVANCE 2016 Feb 10-12  Fresno
City Advance is a consultation that connects, equips and coaches Christian leaders who hunger to see God glorified through citywide gospel movements that bring measurable spiritual and societal change. $115. More info: www.cityadvance.net
---
JUSTIN RIZZO – ONE DAY MUSIC INTENSIVE
Feb 27
East Bay Prayer Furnace hosts Justin Rizzo, a senior worship leader from IHOP KC,
Saturday
9 to 5. Age 13 and up. $50. Must register. Details to follow.
http://www.eastbayprayerfurnace.org/
---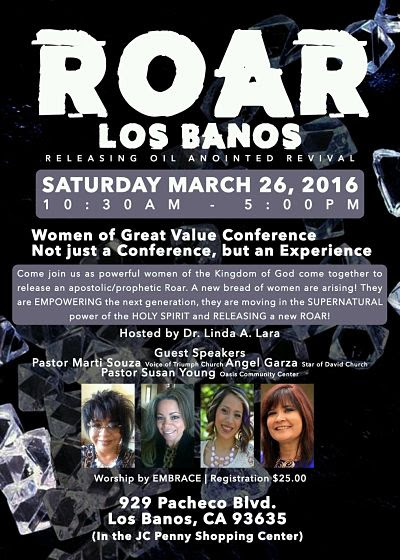 ---
*USA WATCH AND PURIM  March 24-26  Fremont
With Fred and Sue Rowe. More info: http://www.thelivingwall.org/usa-watch-strategy-summit.html
---

*FRANKLIN GRAHAM  March 31  Sacramento
The Decision America Tour 2016 – Franklin Graham is traveling to all 50 states in 2016 to hold prayer rallies, to preach the Gospel, and to challenge believers to take a stand and take action. He'll be urging Christians to vote, to live out their faith in every part of their lives, and to pray for our nation just as Nehemiah cried out to God to rebuild the walls of Jerusalem and restore hope to His people. Prayer Rally at the Capitol West Steps at 12 noon, March 31.
"America is at a crossroads, and I believe we should take every opportunity to stand up for the things of God and His Word." –Franklin Graham. 
https://decisionamericatour.com
---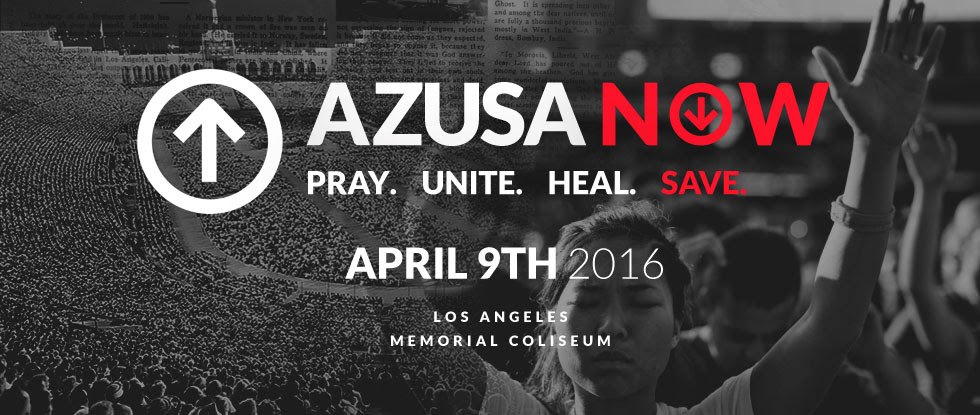 THE CALL AZUSA  April 9  Los Angeles
"My heart is bursting with the heavenly potential of 2015 and 2016. In the midst of the worldwide upheaval of Islamic terror, political confusion, racial tension, and the great moral slide in America we believe that the color line can be washed away in the blood of Jesus and the great outpouring of the Holy Spirit could be unleashed as it was at Azusa Street in 1906. We are believing for stadium Christianity where so many will be saved and touched by the power of God as it was in 1963 where Billy Graham preached to one hundred and forty thousand, in the Los Angeles Memorial Coliseum.
It is precisely in this stadium that we are dreaming that TheCall could be held on
April 9th 2016
, on the one hundred and tenth anniversary of the Azusa Street Outpouring. Can you believe with us that denominations will unite, that the races could come together, that God could make us one, as the antidote to the terrific division in our day? Could you believe with us for stadium Christianity where signs and wonders are breaking out and mass evangelism explodes across our country- the Third Great Awakening?
Sixteen years ago, I asked the Lord, "How can I be apart of turning America back to God?" Out of that prayer, TheCall was born. I don't believe that God will fasten our soul to a dead end vision. I stand in awe of the God who has been faithful to His promises. He will come to us like the rain. Though darkness covers the earth, the Glory of the Lord rises upon us. I pray your heart burns with this faith.  Can a nation be saved? I still believe!  Lou Engle, The Call. 
http://www.thecall.com/
---
BLAZING FIRE'S WORLD CHANGERS EQUIPPING SCHOOL
Tuesday
nights:
6:45pm to 9pm
at Parkway Fellowship in Dublin
Course classes:
1.  
Feb 2-Mar 8
Healing the Heart & Freedom from Addictions:
This class on Inner Healing and Addictions will help you better understand your own heart and find freedom from root problems that keep you from experiencing the fullness of God's love.
2.
Mar 15-April 19
 Prophecy & Destiny:
In this class on Prophecy you will be learning about New Testament prophetic gifting and calling. In "Walking Out Your Destiny" you'll learn how to go from simply receiving a prophetic word – to taking concrete steps to prepare for it to be accomplished.
3.
Apr 26-May 24
 Engaging the Lost, our Culture and our World
: Jesus never loved from a distance. Discover how you can connect with the world around you through honor, creativity and by simply being YOU!
Cost: $25 per course payable on the first night of each course.  Registration also provides access to material and recordings on the class website. More info:http://blazingfire.org/world-changers.
---
Pastors & leaders of every sector of society are invited…
TRANSFORMING THE BAY WITH CHRIST May 14  Oakland
Guest speaker Andy Crouch at TBC Large Gathering. Join Pat Gelsinger (CEO of VMware, 4th largest software company), Nancy Ortberg, Jon Talbert and other pastors, marketplace leaders, and ministries with strategies to Multiply, Unify & Amplify. The mission is to to catalyze a holistic gospel movement in the Bay Area that results in spiritual & societal transformation. Transformation is the result of an increasing number of people loving God with all their heart, soul, mind, and strength, and loving their neighbor as themselves. The vision is to see every person in the Bay Area thrive & flourish–in body, soul, and spirit by living life as God intended it. Guiding verse: "Seek the peace and prosperity of the city to which I have carried you into exile. Pray to the Lord for it, because if it prospers, you too will prosper." Jeremiah 29:7. Meets from 8 am to 11:30 am at Epic Church, 250 Stevenson Street, off 3rd St, San Francisco. (parking is $10 per 2 hrs at Jessie Square Garage, or take BART to the Montgomery Street BART Station. Register free: http://tbc.city/.
---
National Prayer Events (posted by National Day of Prayer)
2016 Calendar of National Prayer Events:
January 11: Moms in Prayer: USA Day of Prayer and Fasting
January 16: National Religious Freedom Day
February 25
: 
Collegiate Day of Prayer
March 4
: World Day of Prayer
April 9
: 
TheCall Azus
a (Azusa Street Revival Anniversary)
April 23-29
: Feast of Unleavened Bread
May 5
: 
National Day of Prayer
May 15
: 
Global Day of Prayer
July 14-17
: 
National Prayer Summit
July 16
: 
Together 2016 (D.C.) "Reset"
August 26
: Repentance Day
September 11
: 
Cry Out America
September 23
: Fulton Street Revival Anniversary
September 28
: 
See You at the Pole
October 2
: 
Day of Prayer for the Peace of Jerusalem
October 3
: Feast of Trumpets
October 12
: 
Day of Atonement
October 17-23
: Feast of Tabernacles
October 24
: The Last Great Day
October 24
: 
The Response
 (Orlando)
November 13
: 
International Day of Prayer for the Persecuted Church
---
Tell your pastor… a sponsored trip to Israel!
ISRAEL TOUR FOR PASTORS  Sept 5-14, 2016 next year
One Message, a ministry of Promise Keepers, is providing a free trip to Israel for 200 pastors (there is a $500 administrative fee). One In Messiah is an event aimed at uniting Jewish and Gentile believers to celebrate and worship the Lord. More info at http://www.theonemessage.org/
---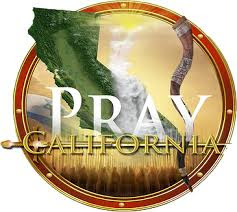 PRAY CALIFORNIA CONFERENCE CALL every Wednesday noon
Join Maryal Boumann on a POWERFUL prayer call for California every Wed at 12 noon. Dial 712-432-0075, then  access code 503 7802#. www.praycalifornia.org.
---
THE PERSECUTION WATCH 6PM every Tues, Thurs, Saturday.
Join Blaine Scogin in a nightly prayer call to pray for the Persecuted Believers around the world. At 6 pm (Pacific) each night dial 712 775-7035 then code 281207#. http://www.30daysprayer.com/
---
AGLOW INTERNATIONAL weekly Monday prayer call 7pm (Pacific)
Join by dialing (712) 432-3066, then code 754058. 
"Blow the trumpet in the land…"  Jeremiah 4:5. Aglow International has an Islam Mandate and an Israel Mandate to pray. Join, AS ONE, as a global voice of prayer on this timely call.
---
ARISE AND BUILD with Vicki Nohrden  5:15 am Thursdays
Every Thursday morning at 5:15 am join a PRAYER Conference Call with Vicki Nohrden. Dial 712-775-7031, access 379503809 #. Press *6 to mute until you are ready to pray.
---
INTERCESSORS FOR AMERICA 
Weekly prayer for the nation; monthly first Friday Fast; connect with a prayer group, receive e-alerts focusing on critical national issues for prayer. https://www.getamericapraying.com/gap
NDP Watchmen of the Night –  2 hour nightly prayer call in affiliation with National Day of Prayer. Dial 712 432-0075, then code 496-1322# 7 nights a week from 7 to 9 PM (Pacific Time). Also, join each morning Monday thru Friday at 7:11am to 8am. Join for all or part of the time.
PRAYER SURGE NOW!
– Prayer Conference Call every Sat at 4:30am to 8am with Dai Sup Han. Huge variety of guests each week. Call
1-712-432-0075
, access code 6149782#.
www.prayersurgenow.net
REPENTANCE AND RESTORATION PRAYER CALL: Daily nationwide prayer Mon thru Sat from 8:30am to 9:00am. Sundays at 12:30pm to 1:00pm. Dial 712 432-1699 Access Code 338083#. Contact: Judy Garlow Wade: Prayer Coordinator: uohip@cox.net http://randrprayer.org/
FIND or POST an Event with KFAX at http://www.kfax.com/CommunityEvents/
FIND or POST an Event with KLOVE at http://www.klove.com/events
FIND or POST an Event with Nor Cal Christian Events at http://www.norcalchristianevents.com/
FIND or POST an Event with Calling California Christians at http://www.callingcaliforniachristians.com/
FIND or POST a church job at http://www.churchjobfinder.com/

COVENANT EYES – Internet Accountability and Filtering tracks websites you visit on your computers, smart phones, and tablets, and sends them in an easy-to-read report to someone you trust. This makes it easy to talk about the temptations you face online. Toll free 1-877-479-1119 or http://www.covenanteyes.com/
PRESERVE LIBERTY Monthly Prayer Call and Prayer Resources
Praying together and working together, city-by-city, to protect life, marriage, and America's Biblical foundation in a loving, Christlike way. Mark 916 716-1075, http://www.preserveliberty.com/
MONTEREY PENINSULA AGLOW LIGHTHOUSE Mondays  Pacific Grove
House of Prayer, Praise & Presence: Touching, Praying & Saying the Heart of God. An Interactive Experience of Presence-Driven Worship & Flowing in the Spiritual Gifts. Sponsored by Monterey Aglow Lighthouse & Cathryn True Varlet, Lighthouse President. Info: true_music111@comcast.net, (831) 394-4192.
NAOS House of Prayer Berkeley
Meets for prayer Monday thru Friday 7 to 9pm Monday thru Friday. (Friday Devotional/Prophetic Ministry 7pm; 9pm evangelism) at 2404 Dana Street near Channing, Berkeley. Info: http://naoshouseofprayer.org/   
SF HOP every Wed & Friday  San Francisco
San Francisco House of Prayer for All Nations meets Wednesdays at 9pm to 2am, and a Shabbat Watch of the Lord each Friday evening at 6 pm to Saturday 3 am. Located at the Sunset Bible Church on the corner of 1690 21st Avenue & Moraga. Join the San Francisco House of Prayer for All Nations this week (free parking at Chase Bank on 19th Ave & Noriega). http://sfhouseofprayer.org/
SF HOUSE OF PRAYER PRAY & GO every Tues night  San Francisco
Luke 4:18 Outreach Ministry. "Spiritually hungry people sit with us for a free 'Destiny Reading'. The Holy Spirit is always there to speak to hearts, heal, and deliver." From 6pm to 9pm at Cafe International, 508 Haight Street and Filmore. Contact Michael for info or training: 415 374-4025. http://sfhouseofprayer.org/
SUNNYVALE HOUSE OF PRAYER 7:30 pm Tues Evenings
Call 408 732-5422 for directions.
EAST BAY PRAYER FURNACE 
Encounter God Service on Saturdays at 7pm. Prayer Room open 5 am to 10 am Monday thru Friday at Good News Fellowship, 6500 Dublin Blvd, Suite D, Dublin. http://www.eastbayprayerfurnace.org/#, 
https://www.facebook.com/EBPrayerFurnace
CONVERGENCE HOUSE OF PRAYER Fremont
Open for Prayer 50 hours a week! Encounter God. Come join us as we declare the worth of Jesus in Fremont! Also, hosting cHOP Healing Rooms! At 200 Hammond Ave, Fremont, 510 656-2335. www.ichop.org
KEY 22 INTERCESSION FOR SONOMA COUNTY & Nor CAL (formerly Sonoma County House of Prayer)
Now open every Wednesday 7 – 9pm and every Friday from 7pm to 10 pm and 3 to 7am Saturday, Santa Rosa. Check web for location. 707 344-7682. www.sonomacountyhop.com
---

BAY AREA HEALING ROOMS http://healingrooms.com/
~San Francisco Healing Rooms
Meets 2nd and 4th Saturday from 9am to 12 noon at 1690 21st Ave, SF. www.healingrooms.com/us1832
~cHOP Healing Rooms (Convergence House of Prayer) Fremont
Now open! on the 1st Sunday and 3rd Friday of each month from 4 to 6pm. No appt required. Register from 3:45pm to 5:30pm. At 200 Hammond Ave, Fremont.www.ichop.org. Questions: email healingrooms@icHOP.org
~ Silicon Valley Healing Rooms
at 557 Hyannis Dr, Sunnyvale. Meets 1st & 3rd Tuesdays each month at 11am to 1pm and also, 7 to 9pm. Email for info siliconvalleyhealingrooms@gmail.com  or call  650 930-6843. siliconvalleyhealingrooms.com.
Sonoma County Greater Works Healing Rooms
Every 1st and 3rd Saturday at 9-11am and on the 2nd & 4th Tuesdays at 7 to 9 pm at Vertical Call in Santa Rosa, 920 Bennett Valley Rd. Also, a Miracle Service every 2nd Sunday monthly at 8:30 and 10:30 am.
~ Healing Room of Vallejo
Northbay Foursquare Church, 330 Avian Dr, Vallejo. First and Last Sat of each month at 10am to noon. 707 554-8282.
~ Milpitas Healing Rooms
3435 Birchwood Lane (Milpitas Christian School), San Jose, 1st and 3rd Sundays, 2pm to 4 pm, https://sites.google.com/site/milpitashealingrooms/
~ Redwood City Healing Rooms
At Tapestry Church, 1305 Middlefield Rd, Redwood City, on the 2nd and 4th Saturdays at 10am to noon. Call 650 861-2581.
~ Hayward Healing Rooms
At Community of Grace, 380 Elmhurst St, Hayward on the 1st Monday & 3rd Thursday at 7pm to 9pm. Call 510 783-8062 x 34. No appt necessary. Last person must be checked-in by 8:30pm. Come & meet the Great Physician! 380 Elmhurst St., Hayward. Pastors & Directors Theresa Evangelista & Debora Spotted Eagle, 510-783-8062 ext 34, nativeindianpeace@yahoo.com.
~ Healing Rooms of Vacaville 707 344-7725.
~ Healing Rooms of Napa
The Healing Rooms of Napa Valley is reaching out to the community. Questions, or to schedule appt, or to submit prayer requests email healingrooms@napaarise.com,www.NapaArise.com.
~ Delta Healing Rooms
Of East Contra Costa County on Thurs nights, 6pm to 7:30pm, and First Saturday each month at 10am to noon. www.oaktreeministries.net
~ Healing Rooms of Modesto
Every 2nd and 4th Friday
---
Word Through Pat Schatzline
"The following is what I felt the Lord has told me to deliver to you."
"2016 will be a year of reclamation, restoration, revolution and revival. The righteous will experience an unprecedented awakening of those whom have grown weary and tired in the battle. The righteous whom has lost their will to fight will suddenly be endued with power as never before. They will be given visions and dreams. They will suddenly find themselves with opportunities that have caused Heaven to smile at their obedience. Doors will swing wide open that no man can shut. God is handing out parchment and scrolls in prayer closets to those who know His heart. The parchments are announcements of what the Lord is about to do in the land, and these scrolls have hidden in them the keys to the kingdom of God. The Lord is clothing His righteous ones with humility and boldness. The Lord has reserved for Himself a Holy Remnant that know His voice. These are those whom have decided to go deeper and walk out His precepts. Favor will be upon their heads. They will suddenly find access to places once considered locked, and they will walk with supernatural influence.There will be much civil unrest across America. The civil unrest will be caused by different political and social movements. It will look like the late 60's. This will cause the righteous to stand up and say enough! God will awaken the mom movement. Mothers will stand up and declare leave our children alone. There passion will be to tell culture, government and politiciansthat they will not stand by and watch their children's identity be stolen. If they listen to the Lord they will be more powerful than the suffrage movement. These women will not be led by celebrities, but by prayer warriors.God will visit the churches that have and are declaring His holiness and the pure Gospel. They will experience supernatural growth. Even churches that many have said will never grow will suddenly become shining voices in their cities. Waves of His glory will roll through the services like a fog in the early morning. The services will be marked with repentance and miracles. There will be a mass exodus from the churches that do not preach the whole council of God. Prayer andintercession will once again mark houses of worship. God is causing new wells to spring up. Children's ministries services will resound with the sound of worship, gifts of the Spirit and miraculous moves of God. There will be a renewed call to evening worship in places that are hungry for more. A new sound of worship will come forth from psalmists. This will be a sound that is birthed by Heaven. God will awaken older and retired ministers to realize that their job is not complete. They will be endued with power to once again proclaim God's truth. Youth services will no longer be about the crowd or the party atmosphere, but rather sacred assemblies where God will ignite a fresh fire.Righteous church leaders will suddenly find their physical and spiritual selves renewed with wings like eagles. They will be cured of disease and find themselves resting like never before. Mentally leaders will find that depression has lost its grip on their lives. They will brim with fresh vision. They will also see their households refreshed. Their marriages will glow with renewed love, intimacy and spiritual bonding. Their children will become enamored with the joy of the Lord. Prodigal children will return to the front doors to once again embrace the awesomeness of God. The Lord will bless their homes with uncanny finances. Many of these leaders will be reminded of prophesies and promises from the Lord as He brings them into fruition. These leaders will also write books birthed in the prayer closet.Warning: For the leaders who no longer preach a message of conviction and truth, and those whodeclare their pre-packaged humanistic messages, their words will not go farther than the pulpit. Itwill be as if the people in the congregation have earplugs keeping them from hearing. These leaders are on trial in the court of God's kingdom, and if not careful they will be found in contempt. Even now Father is visiting many of these leaders, and they are being given an opportunity to repent. If they do not repent they will find themselves staring at empty chairs in their palatial structures. Their places of leadership will be vacant. God is shouting over them.God is visiting homes both Christian and secular. God is restoring broken marriages. Family altars and times of worship will be released in homes that have grown stagnate and comfortable. God is breaking off lethargy. There will be a renewed sense of conviction in homes that have allowed God to be locked outside. Prayer rooms will take over rooms reserved for guests. For thehouses that are willing to restore God to His rightful place they will feel Him walking through their home. Healing will be in their water. Fathers and mothers must anoint their families. Worship will come from the bedrooms of children. Father's will have their voices restored as leaders in homes where they were subjugated by culture. They will rise early and pray. Prodigal fathers and mothers will return to their place of leadership as the Lord's grace calls to them.The gatherings of the "unknowns" will take place across America. These gatherings will be planned and impromptu. They will be powerful movements that lead people to repentance and adoration. They will not be gatherings with well-known speakers or worship bands, but rather those whom have been awakened by the awe of the Lord will lead them. I believe that the Remnant Awakening will be a part of this.In 2016 there will be a great awakening in parts of Asia, Europe, Africa, South America and partsof the USA. The enemies of the cross will rise against these movements and in return they will experience great calamity and disease. Their evil plans will be exposed in supernatural ways. Israel will once again turn back the tide of Islam, and its borders will be enhanced. America will experience several close calls by terrorists and all but one will be thwarted. This will cause our nation to once again cry out to God. A renewed sense of God's sovereignty will over take many communities, and with that people will awaken to the lies of the secularist. God's people will suddenly stand in opposition to the lies of the enemy. They will find themselves marching as if towar.There will be many outbreaks of God's glory on university and college campuses. Christian universities that no longer stand behind their creed and original plan will have opportunity to return to the Masters Plan! God will use the quiet and meek to be a powerful voice of freedom to those whom are blinded by the enemy.There will also be a holy awakening of God's love and deliverance within the Homosexual community. There will be those whom have experienced and know God's presence that will be driven to their knees. God is fiercely jealous of His kidnapped children. He is answering the prayers of righteous parents who are demanding that their seed be returned.
USA Presidential Election: There will be a major surprise during the USA presidential election. Christians must pray for God to show them the right candidate. They must not listen to the hype, but ask for discernment. The church must pray for the Lord's will to be done.Finances: The global market will grow increasingly unstable. Yet, the Lord is releasing finances to the righteous. Conviction will fall upon many wealthy to sow into ministry. This will allow thechurches and ministries that the Lord trusts to experience financial growth for the vision. The camels are coming to the places where they can drink fresh water. We will see the systematic reduction of large ministries that have lost their compass.Lastly, the Lord declares, "that His shout will not be heard by all, but only by those whom have made themselves attentive to His ear!" He is close to the broken hearted and your cries are before Him. The shout coming from Heaven is preparation for the final shout found in 1 Thessalonians 4:16, "For the Lord Himself will descend from heaven with a shout, with the voice of the archangel, and with the trumpet call of God. And the dead in Christ will rise first." (MEV)I challenge every believer to pray and fast! I believe that the Lord is giving us an opportunity to change our world. We know that in Psalms 103 it says, "The Lord is merciful and gracious, slow to anger, and abounding in mercy." (MEV) Yet, we also know that in Psalms 7:11, "God is a righteous judge, and God has indignation every day." (MEV)The Lord is shouting! Are we listening? Revelation 2:17, "He who has an ear, let him hear what the Spirit says to the churches. To him who overcomes I will give the hidden manna to eat. And Iwill give him a white stone, and on the stone a new name written, which no one knows except hewho receives it." (MEV) We must awaken. It is a new day! The Remnant is rising!"
http://sfhouseofprayer.org/wp-content/uploads/2013/04/san-francisco-house-of-prayer-for-all-nations-logo.png
0
0
V
http://sfhouseofprayer.org/wp-content/uploads/2013/04/san-francisco-house-of-prayer-for-all-nations-logo.png
V
2016-01-27 07:12:38
2021-02-22 08:53:27
January 2016 SF Events