*DR SUSAN RICHARDS HEALING CONFERENCE this Saturday! July 23  Milpitas
The Fullness of Joy Conference with special guests Dr Malou Cipriano and Pastor Brent Lokker and Nurse Practitioner Susan Fochler from Blazing Fire Church. Come receive prayer for healing and transformation. From 6pm to 10pm at 380 Montague Expressway, Milpitas. Free Event. http://www.medschoolhealing.com/
*MEDICAL SCHOOL OF HEALING PRAYER CLINIC next Friday, July 29  Fremont cHOP
Bring yourself and anyone who wants to receive healing prayer from Dr Susan Richards and her team of medical professionals and other healing ministers. At 7pm at Convergence House of Prayer, 200 Hammond Ave, Fremont. Free event.
---
"Father, we grieve with France for the loss of lives this week, and we pray for the families who lost loved ones. God use these tragedies to bring France back to Jesus.  Hosts of Heaven, we send you to France to heal and help that nation. Amen."
WHERE THE ENEMY IS ATTEMPTING TO PUT NATIONS IN "LOCKDOWN", I AM RISING UP AN ARMY DECREEING "NATIONS BE UNLOCKED" by Lana Vawser, Australia (Word at bottom of page)
---
*RECIE SAUNDERS  July 22, 23 & 24  Dublin & Danville
Recie Saunders served as the national ministry coordinator for John Paul Jackson's Streams Ministries. He has unusual gifting in equipping teams for supernatural encounters and dream interpretation, making him a favorite where ever he travels. Recie has trained thousands in the understanding of dreams and the supernatural. Reciehelps people understand & interpret supernatural dreams, visions, and encounters. He gives clarity in understanding how the spirit realm works and what increases the power & authority in your life, and also, how it can be weakened. Join Gina Prince as she hosts Recie Saunders on Friday night at 7pm at the Sycamore Clubhouse, 635 Old Orchard Dr, Danville.
The Fathers House hosts Saturday, 7/23, at 7pm at Good News Fellowship, 6500 Dublin Blvd, Suite D, Dublin. And Sunday morning 10:30am at the Fathers House, 3300 Antone Way, Dublin (John Green Elementary School) http://recie.com/
---
*AGLOW PICNIC July 23  San Jose
Pot of Gold Lighthouse hosts picnic at Emma Prusch Park at 647 S. King Rd at 10am to 5pm this Saturday. More info: Rachel 408-370-8425.
---
*We pray for the 2016 Republican National Convention convening this Monday in Cleveland, Ohio. "Father, send a blanket of peace, shalom and protection over the election process for the upcoming Republican and Democrat conventions. Calm racial and political tensions, but also bring in needed changes. Align America to your plumb-line. Let a red wave of the blood of Jesus wash over America to restore purity, goodness and righteousness, especially for our children's sake. And we decree that the DNA of America is to stand with Israel." Amen.
Join this 5am Prayer Call during the 128 days til the elections.

*128 DAYS OF SEEKING GOD'S FACE from Fourth of July to Election Day!  7/4 to 11/8
Daily Prayer Calls: Together engaging in Desperate Intercession for the Deliverance and Destiny of Our Nation 
              (Psalm 33:12-22, 1 Timothy 2:1-8, John 17:20-26)
Invitation to Morning Prayer Sessions from July Fourth to
November 8th
(are you registered to vote?)
At
5am to 6am
(Pacific Time). Call
712-432-0075
, then access code 6149782#  (*6 to mute)
Weekly Prayer Focus
Sundays ~
Church of America and Preparing for the Return of Our King
Mondays ~
US Supreme Court and The Sanctity of LIFE
Tuesdays ~
2016 Election Process and The News Media
Wednesdays ~
Marriage/Family, Children/Youth and Men's Prayer Movement
Thursdays ~
Race Issues and Honoring the First Nations
Fridays ~
Salvation, Protection of Our Cities and Global Terrorism
*Saturdays ~
Israel, the Middle East and The Peace of Jerusalem
Each morning includes prayers for God's choice to fill the empty seat vacated by the death of Justice Antonin Scalia, as well as other urgent/timely prayer points to be covered on any given morning. Additional info will be posted on
www.nationalhighwayofprayer.net
.
*Saturday morning conference call sessions will take place during Prayer Surge NOW!
Facilitator, Dai Sup Han
National Facilitator, Prayer Surge NOW!
---
FREMONT FOR JESUS  July 15 to Aug 7
Partner with YWAM this year to end Bible poverty in the city of Fremont! 
Find info, dates, & times at http://www.fremontforjesus.com/
Fremont Outreach: Bibles for Unreached People Groups
*Come and join 70 YWAM youth (from Redding, Denver & Chico) and local Fremont churches as we complete the final wave of bible distributions from house to house this Summer. You will meet many skilled evangelists and intercessors, understand more about Hindu and Islamic worldviews, experience a Halal Festival and learn about  the history of missions at San Jose Mission site reaching out to the Ohlone Indians.
Event Dates:
July 16 – August 7
12 pm – 1:30pm
Worship and intercession
1:30pm – 3pm
Training/teaching
3:15pm – 6:30pm
Bible distribution, outreach
Evening seminars on understanding Islamic worldview July 18, 20, 21, 22 from
7:00pm to 9:00pm
Participating local churches: Forerunner, Tree of Life, Convergence House of Prayer, Harbor Light, plus The Gate International Church (Dr Dan Thomas, Pastor Ziad Srouji); San Francisco House of Prayer for All Nations (Michael Dowling, Ann Trumbo).
Venue: 200 Hammond Avenue Fremont.
Important Outreach Festivals & Events:
    Halal Festival: July 16th
    Festival of the Arts:
August 6
,7
    Elizabeth Park every Sunday afternoon from
5pm
---
*THE SALT & LIGHT COUNCIL Lecture Series  July 18
How can Christians be effective in sharing the Gospel with those struggling with sexual issues? Join guest David Kyle Foster, director of Mastering Life Ministries at 6:15 to 7pm on conference call. Dial 213-226-1066 then access 279-427-664#. http://saltandlightcouncil.org
---
CITY TEAM ~ RUN 4 RECOVERY today July 16
Join Cityteam at our 6th Annual Run4Recovery 5K/10K/ Run/Walk Fund-raising Event! Mark your calendars now for this fun, family–friendly community event! The run is open to the community and all funds raised directly benefit Cityteam's Men's Recovery and Homeless Programs.
REGISTRATION FEE:
$25 Check-in, registration and bib collection race day morning only, starting at
8am
. We ask each registrant to raise a minimum of $100 to help support the critical services provided at our Homeless Shelter & Men's Recovery Program. Register on-line at www.cityteam.org/run4recovery or contact James Alvarado at
408.288.2185
or
jalvarado@cityteam.org.
---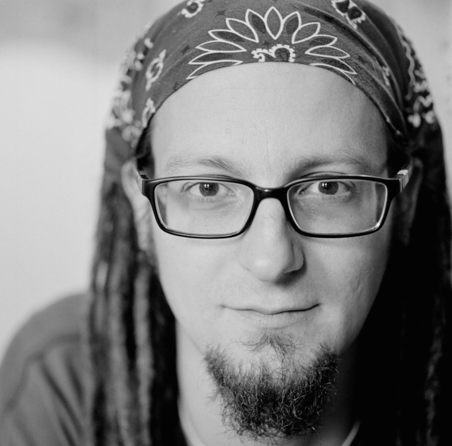 TBC ~ Cause Connect Speaker Series this Monday! July 18  Fremont
Shane Claiborne is coming to Fremont for a special evening edition of TBC Cause Connect, Monday July 18, from 7-9pm at Fremont Community Church, 39700 Mission Boulevard. Shane Claiborne is a ground shaking voice going against the status quo. At the front of a very impressive list of accomplishments is the time he worked alongside Mother Teresa during a 10-week term in Calcutta. FREE. You do not want to miss this! Sponsored by Transforming the Bay with Christ. Register: http://www.tbc.city/
---

DUTCH SHEETS Joins The Collide this Thursday, July 21  Fremont
An apostolic father, Dutch Sheets, shares his heart for an Awakening in America. Held at Forerunner Church at
7pm
at 39620 Sundale Dr, Fremont. The mission of The Collide is to awaken a generation from the slumber of normalcy and into a radical Christ-centered lifestyle. Free event. More info at
http://thecollide.com/dutchsheets
/,
https://www.dutchsheets.org/blog/
---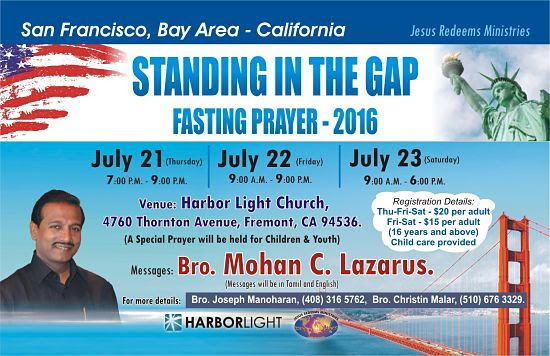 STANDING IN THE GAP FASTING & PRAYER starts this Thursday! July 21-23  Venue: Harbor Light, Fremont
You are invited to come together to stand in the gap. Purpose: to fast & pray that the Lord will unite the body to join together and prayer for a breakthrough in this nation releasing His Revival Fire. (Taking water only for 3 days is encouraged. These are powerful intercessory gatherings, rather than gospel outreach.)  Hosted by Jesus Redeems Ministries at Harbor Light, 4760 Thornton Ave, Fremont.
---
  
SF CITY IMPACT Conference & City Ministries this Saturday! July 23  San Francisco
Pastor John Ortberg and Chaplain Earl Smith (pastor of Golden State Warriors & SF 49ers) are guest speakers. You don't want to miss this year as we gather with over 2,000 believers for Worship and mobilize to serve the city through 45 inner city outreaches led by 7 City Impact ministries. Come join us and intervene on behalf of the people in the inner city of San Francisco and for an ALL NEW night of Worship led by The Katinas. Venue: 982 Market St, SF. Register: http://cityimpactconference.com/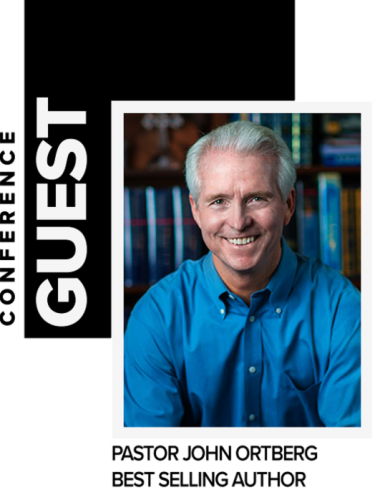 ---

*SPIRITUAL WARFARE CONFERENCE  August 12 – 14  San Jose
Join Prophet/Pastor Michael Galleta and Genesis Upper Room as they host Dr Rachel Graham and Dr Steve Foss. Tickets at www.eventbrite.com under Genesis Upper Room Church, San Jose.
---

PASSION TALKS 2016 Conference  Aug 13  Fremont cHOP
This is a forum hosted by the intellectual faith movement to foster discussion of the intersection of faith in a way that is relevant to the intellectual community, analogous to Christian TED talks. Previously, the Passion Talk Conference was held at Stanford, Berkeley, and Google; this year it will be hosted at Google (Friday– employee or guest pass needed) and Convergence House of Prayer (Saturday- open for all) at 200 Hammond Ave, Fremont.
Are you interested in giving a 10 minute talk (with 5 minute discussion) about your passion in research/industry and how your faith intersects with your work? Past topics have included research, technology, education, business, renewable energy and other passions. Please submit an abstract on the submissions page in website below. (If you are interested in giving a talk at Google on Friday, let us know and we will try to accommodate this; a special guest badge can be issued.)  If you have any other colleagues that you think would like to give a talk please send them the link: https://passiontalks16.wordpress.com/
---

PROJECT DANCE San Francisco Aug 12-14  SF
A Christian Dance Event on Saturday, Aug 13th, an open air dance concert FREE to the public. This is an opportunity for dancers to outreach to the city & share the love of Jesus. At the Japantown Plaza (next to the pagoda) from 4pm to 8pm. www.projectdance.com
CALLING ALL DANCERS! Project Dance® is a movement of dancers seeking to positively impact culture through artistic integrity. Our desire is to see every dancer nurtured to their fullest human potential for their own well being and their contribution to the world. We offer training, education, and performance opportunities for dancers worldwide who desire to dance with integrity to inspire. www.projectdance.com, sanfrancisco@projectdance.com
---

*9th ANNUAL GLOBAL MULTICULTURAL CONCERT  August 28  Concord
At New Hope International Church, 2120 Olivera Court, Concord. More info: 925-639-9527 or www.visionGIM.org.
---

Historically, this is the best missions class around!
PERSPECTIVES on the World Christian Movement ~ Fall Classes start Aug 21 & 22 in El Cerrito, San Jose, Redwood City
Perspectives on the World Christian Movement is about God's passion, purpose, and plan to be worshiped by all peoples and what our part is in that, both globally and locally. With15 outstanding speakers, great reading, worship, prayer, activities, interaction with people from different churches/backgrounds. As always, alumni Go Free!
El Cerrito,  East Bay Free Methodist Church, Sundays,

1:30 – 4:30 pm

, starting

Aug 21

Redwood City,  Peninsula Covenant Church, Sundays,

6 – 9 pm

, starting

Aug 22

San Jose, Southbay Community Baptist Church (& second half at San Jose Christian Alliance Church), Mondays,

6:15 – 9:15 pm
Informationals, where you can learn more about Perspectives & register at the early bird price, are:
El Cerrito:
Sunday, Aug. 7, 1:30 – 3 PM
Redwood City:
Sunday, Aug. 14
,
6 – 7:30 PM
San Jose:
Monday, Aug. 8, 6:15 – 7:45 PM
ANDREW MILLER with HeartSync is back!  Sept 6-10  Sunnyvale
At Daesung Presbyterian Church, 425 Tasman Drive. Register: https://form.jotform.com/61587121507151
---
Bring your neighbor & his son and see them find Jesus as Coaches & Players share their faith after the ball game!


OAKLAND A's ~ FAITH AND FAMILY DAY  Sat Sept 10
Join the A's for the Annual Faith & Family Day on Saturday, 9\10\16 at the Oakland Coliseum. This popular post-game event is highlighted by A's players & coaches sharing their testimonials, & a performance by Donnie Moore and the Radical Reality Team. Please note, you must purchase (at no extra cost) a special ticket for this event to attend the post-game event.  Tickets: $14 to $50 at: http://m.mlb.com/athletics/tickets/info/faith-and-family, (Contact Scott 510-563-2344 for group ticket discounts for groups of 25).
---

Love After Marriage Workshop  Sept 28- Oct 1  Salinas
We invite you to join us for an amazing 3 1/2 day marriage workshop. The goal of Love After Marriage is to help guide married couples into experiencing deeper spiritual, emotional & sexual oneness in their relationship – with the help of Holy Spirit. Founded by Barry and Lori Byrne, Love After Marriage is open to couples looking for increased intimacy & connection in their marriage. $300/couple. Venue: House of Prayer Salinas – 925 South Main Street Salinas. Register: http://nothinghidden.com/events/love-after-marriage-3-5-day-salinas/
---
ANTI-TRAFFICKING AMBASSADOR TRAINING Oct 1 (location TBA)
Dynamic & informative training from 10am to 12 noon. Sponsored by BAATC (the Bay Area Anti-Trafficking Coalition). www.baatc.org
FREEDOM SUMMIT coming soon…. www.baatc.org
---

We are recruiting prophetic intercessory teams for a more desperate crowd late September…
SF STREET FAIR in September 
Prophetic teams needed to participate in the the Destiny Tent with prophetic evangelism. Training provided. Last year people lined up all day to come into our pink tents. Little did they know they would receive blessings from heaven! The gift of prophecy with words of knowledge flowed like a river, opening their hearts. And the gospel was shared. Sponsored by SFHOP. http://sfhouseofprayer.org
"When Jesus saw the crowds, he had compassion on them, because they were harassed and helpless, like sheep without a shepherd.  Therefore ask the Lord of the harvest, to send out workers into HIS  harvest field." Mt 9:36-38
---
New Location!
NAOS House of Prayer Berkeley
The Medical School of Healing classes ongoing ~ Anyone can register for courses anytime!


MEDICAL TRAINING FOR HEALERS CLASS Thursdays   Palo Alto
A dozen physicians along with other health professionals teach 3 hour lectures on Anatomy and Physiology, Disorders and Diseases, Diagnostics, Interventions and some Pharmacology. Facilitators: Dr Susan Richards and Susan Landry, RN. Class meets Thurs from 6 pm to 9:15pm at 2890 Middlefield in Palo Alto. For credit $200 per each 4 week module, plus $30 one time application fee to earn a Medical School of Healing certificate. Apply: http://www.medschoolhealing.com/
Dr Susan Richards, former Stanford University School of Medicine faculty, currently ministers at Stanford in pastoral care. As the founder/director of the Medical School of Healing, she believes that God wants to use each of us in supernatural healing. The school welcomes people from every career & educational background to be part of the student body. Come earn the Healing Certificate or just take classes! Info for curriculum, healing clinics & conferences: http://www.medschoolhealing.com/
---
AGLOW ~ NATIONAL CONFERENCE Comes to California Again!  Nov 10-13  San Diego
At the Town and Country Resort and Convention Center, San Diego. Register at: https://www.aglow.org
---
SF BUSINESSMEN FELLOWSHIP LUNCHEON  Thursdays  SF
Join prophet Peter Granados every Thursday from noon to 1pm at the Chinatown Restaurant, 744 Washington Street, San Francisco. Everyone Welcome! First time is FREE. petergranados@yahoo.com, www.ChinatownRestaurantsf.com
---
AGLOW INTERNATIONAL Bay Area Meetings 
Pot of Gold San Jose Aglow: 
Contact: Mary Lou 408-281-3036 ~ 3rd Monday, Speaker Meeting 10:00 AM at Denny's Restaurant, 1140 Hillsdale Ave, San Jose. Also 2nd Thursday, Prayer & Soaking. Please call for info.
San Rafael Community Lighthouse:
Contact: Ann 415-456-4782 ~ 2nd Saturday, 10 AM. At Victory Christian Center, at Harbor Center, 555 Francisco Blvd, Suite 15, San Rafael.
Salinas Aglow: 
Contact: Carol 831-756-7070 ~ 3rd Thursday, Speaker Meeting 6:30 PMBagel Corner818 Park Row Place, SalinasSan Jose Evening Spanish Couple Lighthouse:
Contact: Ricardo & Margarita 408-622-1318 ~ 4th Saturday, 6:00 PM. At Denny's Restaurant1140 Hillsdale Ave, San Jose.
Central San Jose Prayer:  
Contact: Julia 408-506-1466 ~ 2nd Saturday, 10:00 AM. Please call for info.
East San Jose Morning: 
Contact: Maria 408-401-5515Every Monday, 9:00 AM. Please call for info.
Gilroy Spanish Neighborhood Prayer & Outreach Lighthouse: 
Contact: Carmen 408-607-6810 ~ 1st & 3rd Saturday, 11:00 AM. Please call for info.
San Jose Workplace Diamonds Lighthouse:
Contact: Julia 408-506-1466 ~ Every Thursday, 12:00151 W. Mission Re-EntrySan Jose.
Mountain View Community:
Contact: Stephanie 650-930-6843 ~ 2nd Friday, 9:45 AM. First Presbyterian Church 1667 Miramonte Ave.Mountain View
Fremont Community:
Contact: Lorraine
510-797-8250
~ 2nd Tuesday, 10:00 AM. Hope Lighthouse36883 Niles Blvd. Fremont.
San Jose Spanish Aglow:
Contact: Rachel
408-370-8425
. Please call for info.
Monterey Aglow Lighthouse:
Contact: Cathryn
831-394-4192
~ Sundays, 1:00 PM. Worship/, Soaking & Intercession
Santa Cruz Prison/Jail Ministry:
Contact: Lynn 479-1881. Please call for info.
San Jose Elmood Jail Ministry and Prayer Meeting for Families of the Incarcerated:
Contact: Rachel
408-370-8425
~ 4th
Thursday
, 7:00 PM. Cathedral of Faith Church, San Jose.
---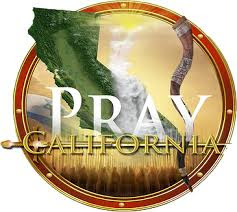 PRAY CALIFORNIA CONFERENCE CALL every Wednesday noon
Join Maryal Boumann on a POWERFUL prayer call for California every Wed at 12 noon. Dial 712-432-0075, then  access code 503 7802#. www.praycalifornia.org.
---
THE PERSECUTION WATCH 6PM every Tues, Thurs, Saturday.
Join Blaine Scogin in a nightly prayer call to pray for the Persecuted Believers around the world. At 6 pm (Pacific) each night dial 712 775-7035 then code 281207#. http://www.30daysprayer.com/
---
AGLOW INTERNATIONAL weekly Monday prayer call 7pm (Pacific)
Join by dialing (712) 432-3066, then code 754058. 
"Blow the trumpet in the land…"  Jeremiah 4:5. Aglow International has an Islam Mandate and an Israel Mandate to pray. Join, AS ONE, as a global voice of prayer on this timely call.
---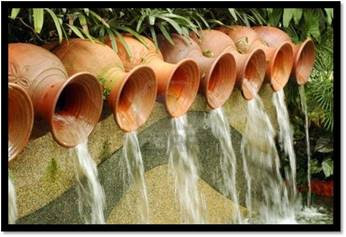 ARISE AND BUILD with Vicki Nohrden  5:15 am Thursdays
Every Thursday morning at 5:15 am join a PRAYER Conference Call with Vicki Nohrden. Dial 712-775-7031, access 379503809 #. Press *6 to mute until you are ready to pray.
---
INTERCESSORS FOR AMERICA 
Weekly prayer for the nation; monthly first Friday Fast; connect with a prayer group, receive e-alerts focusing on critical national issues for prayer. https://www.getamericapraying.com/gap
NDP Watchmen of the Night –  2 hour nightly prayer call in affiliation with National Day of Prayer. Dial 712 432-0075, then code 496-1322# 7 nights a week from 7 to 9 PM (Pacific Time). Also, join each morning Monday thru Friday at 7:11am to 8am. Join for all or part of the time.
PRAYER SURGE NOW!
– Prayer Conference Call every Sat at 4:30am to 8am with Dai Sup Han. Huge variety of guests each week. Call
1-712-432-0075
, access code 6149782#.
www.prayersurgenow.net
REPENTANCE AND RESTORATION PRAYER CALL: Daily nationwide prayer. Deep repentance and beautiful prayers are being lifted up in hopes of a release of the Spirit of God for a Great Awakening in America! Mon thru Sat from 8:30am to 9:00am. Sundays at 3:30pm to 4:00pm. Dial 712 432-1699 Access Code 338083#. Contact: Judy Garlow Wade: Prayer Coordinator: uohip@cox.net http://randrprayer.org/
FIND or POST an Event with KFAX at http://www.kfax.com/CommunityEvents/
FIND or POST an Event with KLOVE at http://www.klove.com/events
FIND or POST an Event with Nor Cal Christian Events at http://www.norcalchristianevents.com/
FIND or POST an Event with Calling California Christians at http://www.callingcaliforniachristians.com/
FIND or POST a church job at http://www.churchjobfinder.com/

COVENANT EYES – Internet Accountability and Filtering tracks websites you visit on your computers, smart phones, and tablets, and sends them in an easy-to-read report to someone you trust. This makes it easy to talk about the temptations you face online. Toll free 1-877-479-1119 or http://www.covenanteyes.com/
PRESERVE LIBERTY Monthly Prayer Call and Prayer Resources
Praying together and working together, city-by-city, to protect life, marriage, and America's Biblical foundation in a loving, Christlike way. Mark 916 716-1075, http://www.preserveliberty.com/
MONTEREY PENINSULA AGLOW LIGHTHOUSE Mondays  Pacific Grove
House of Prayer, Praise & Presence: Touching, Praying & Saying the Heart of God. An Interactive Experience of Presence-Driven Worship & Flowing in the Spiritual Gifts. Sponsored by Monterey Aglow Lighthouse & Cathryn True Varlet, Lighthouse President. Info: true_music111@comcast.net, (831) 394-4192.
*New Location!
NAOS House of Prayer Berkeley
Meets for prayer Monday thru Friday 7 to 9pm each evening. At 2239 Dwight Way, Berkeley. (Please knock if door is locked.) Info: http://naoshouseofprayer.org/, office@naoshop.org.   
SF HOP every Wed & Friday  San Francisco
San Francisco House of Prayer for All Nations meets Wednesdays at 9pm to 2am, and a Shabbat Watch of the Lord each Friday evening at 6 pm to Saturday 3 am. Located at the Sunset Bible Church on the corner of 1690 21st Avenue & Moraga. Join the San Francisco House of Prayer for All Nations this week (free parking at Chase Bank on 19th Ave & Noriega). http://sfhouseofprayer.org/
SF HOUSE OF PRAYER PRAY & GO every Tues night  San Francisco
Luke 4:18 Outreach Ministry. "Spiritually hungry people sit with us for a free 'Destiny Reading'. The Holy Spirit is always there to speak to hearts, heal, and deliver." Contact Michael for place & time. 415 374-4025. http://sfhouseofprayer.org/
***A new house of prayer!***
SAN MATEO GLORY CLOUD HOUSE OF PRAYER  5pm Sundays
Call 650-483-3366 for directions.
SUNNYVALE HOUSE OF PRAYER 7:30 pm Tues Evenings
Call 408 732-5422 for directions.
EAST BAY PRAYER FURNACE 
Encounter God Service on Saturdays at 7pm. Prayer Room open 5 am to 10 am Monday thru Friday at Good News Fellowship, 6500 Dublin Blvd, Suite D, Dublin. http://www.eastbayprayerfurnace.org/#, 
https://www.facebook.com/EBPrayerFurnace
CONVERGENCE HOUSE OF PRAYER Fremont
Open for Prayer 50 hours a week! Encounter God. Come join us as we declare the worth of Jesus in Fremont! Also, hosting cHOP Healing Rooms! At 200 Hammond Ave, Fremont, 510 656-2335. www.ichop.org
KEY 22 INTERCESSION FOR SONOMA COUNTY & Nor CAL (formerly Sonoma County House of Prayer)
Now open every Wednesday 7 – 9pm and every Friday from 7pm to 10 pm and 3 to 7am Saturday, Santa Rosa. Check web for location. 707 344-7682. www.sonomacountyhop.com
---

BAY AREA HEALING ROOMS http://healingrooms.com/
~ San Francisco Healing Rooms
Meets 2nd and 4th Saturday from 9am to 12 noon at 1690 21st Ave, SF. www.healingrooms.com/us1832
~ cHOP Healing Rooms (Convergence House of Prayer) Fremont
Now open! on the 1st Sunday and 3rd Friday of each month from 4 to 6pm. No appt required. Register from 3:45pm to 5:30pm. At 200 Hammond Ave, Fremont.www.ichop.org. Questions: email healingrooms@icHOP.org
~ Silicon Valley Healing Rooms
at 557 Hyannis Dr, Sunnyvale. Meets 1st & 3rd Tuesdays each month at 11am to 1pm and also, 7 to 9pm. Email for info siliconvalleyhealingrooms@gmail.com  or call  650 930-6843. siliconvalleyhealingrooms.com.
~ Healing Room of Vallejo
Northbay Foursquare Church, 330 Avian Dr, Vallejo. First and Last Sat of each month at 10am to noon. 707 554-8282.
~ Milpitas Healing Rooms
3435 Birchwood Lane (Milpitas Christian School), San Jose, 1st and 3rd Sundays, 2pm to 4 pm, https://sites.google.com/site/milpitashealingrooms/
~ Redwood City Healing Rooms
At Tapestry Church, 1305 Middlefield Rd, Redwood City, on the 2nd and 4th Saturdays at 10am to noon. Call 650 861-2581.
~ Hayward Healing Rooms
At Community of Grace, 380 Elmhurst St, Hayward on the 1st Monday & 3rd Thursday at 7pm to 9pm. Call 510 783-8062 x 34. No appt necessary. Last person must be checked-in by 8:30pm. Come & meet the Great Physician! 380 Elmhurst St., Hayward. Pastors & Directors Theresa Evangelista & Debora Spotted Eagle, 510-783-8062 ext 34, nativeindianpeace@yahoo.com.
~ InSpirit Praise & Prayer Healing Room meets the 2nd Saturday monthly from 10am to 12 noon at 858 University Ave, Los Altos. (Sign in at the sanctuary of the Union Church.) A member of IAHR — The International Association of Healing Rooms. InSpiritPrayer@yahoo.com
~ Healing Rooms of Vacaville 707 344-7725.
~ Healing Rooms of Napa
The Healing Rooms of Napa Valley is reaching out to the community. Questions, or to schedule appt, or to submit prayer requests email healingrooms@napaarise.com,www.NapaArise.com.
~ Delta Healing Rooms
Of East Contra Costa County on Thurs nights, 6pm to 7:30pm, and First Saturday each month at 10am to noon. www.oaktreeministries.net
~ Healing Rooms of Modesto
Every 2nd and 4th Friday
---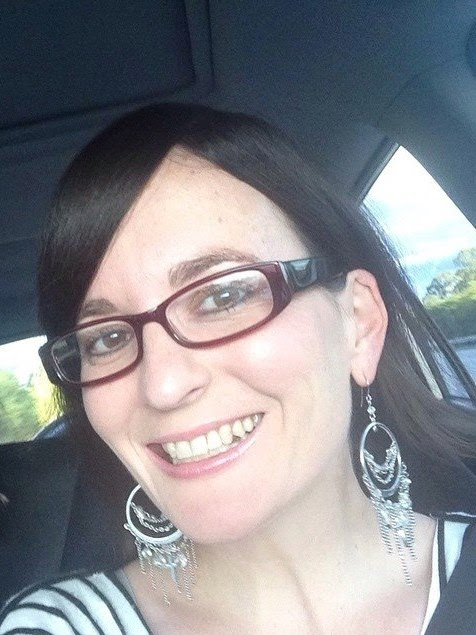 WHERE THE ENEMY IS ATTEMPTING TO PUT NATIONS IN "LOCKDOWN", I AM RISING UP AN ARMY DECREEING "NATIONS BE UNLOCKED" by Lana Vawser
July 12, 2016
I have been sitting on a word for a little while now concerning the nations. In the spirit I have been seeing the enemy attempting to bring nations into "lockdown" and that this is a VERY crucial moment for the nations of the world.
There has been this sense of urgency I have been feeling lately for the Church to take her place. Isaiah 60:1 has been booming over and over in my spirit.. "Arise and Shine for your light has come!!"
There is a great shaking happening in the nations right now and it is going to continue. If we do not have eyes to see and ears to hear what the Spirit of God is saying the people of God will be "locked down" in fear.
The enemy is attempting to "lockdown" the nations with a spirit of fear as he steals, kills and destroys in ways we have never seen before.
I feel this urgency in my spirit for the people of God to GO DEEPER! There is an invitation from the heart of the Father to come deeper in intimacy.
Since last year the Lord was speaking to me about this being the season of the Song of Songs and 2016 being the year of the revelation of the love of God going deeper than ever. We must get our roots deep into Jesus and His love by pressing deeper and giving Him our YES. We must go deeper in the Word than ever before.
THE GREATEST MOVE OF MY SPIRIT AND BIRTHING OF MY LOVE IS UPON THE CHURCH RIGHT NOW
As I have seen this shaking taking place in the nations of the world, I saw many believers being taken out by fear. Completely crippled, crushed and tormented by fear because of what they see happening in the nations and around them. As I watched terrified saints running and hiding I heard Jesus speak "Do not run and hide, dive deep into the rivers of My love and ARISE AND SHINE! The greatest move of My Spirit and birthing of My love in and through you is upon you!!!"
Those that were diving deep into Him, His Word and worship, I saw then rising up as burning lovers, the army of God and moving forward into the nations and darkness without fear and moving through doors of influence to take back cities and nations for Jesus.
As the people of God moved into the doors of influence and opportunity the Lord was opening up to them in this season they had keys around their necks on chains and these keys were burning with the fire of His love.
I wondered what these keys were and I felt the Lord speak:
"My people, the birthing and awakening process you are walking in your personal life right now is not just for you but for the SAKE OF THE NATIONS!!! The enemy is screaming "I am bringing nations into lockdown" but through you My people, stepping into all I have for you, moving through new doors of opportunity and being fully awake and alive wherever you go to release My presence and love, I am decreeing "I AM UNLOCKING NATIONS".  The key is "MY LOVE".
Great deliverance, healing, freedom and nations stepping into their identity in Me, will all take place through the UNLOCKING of the deeper revelation of My love IN YOU and THROUGH YOU! My love will dismantle fear in you and the nations!"
I felt the Lord's heart grieving over the nations and yearning for the nations to turn back to Him. At the same time I could feel the yearning of His heart "Sons and daughters of Mine, sons and daughters you need to rise and be manifested in the earth. The nations are hanging in the balance! Arise in prayer! Arise! Arise! Come higher! Arise! Cry out for the nations! The nations hang in the balance and you have the authority in Me to push back this darkness! Let go of your quarrels, bickering and the division amongst yourselves and come deeper in Me. Come deeper in My love. The nations will be affected as you come deeper in My love. I will show you things about the nations you have never seen and ways to influence your towns, cities and nation. The destiny of nations are being attacked right now and I need you to come deeper  in intimacy and give me your YES AFRESH so I can reopen up doors of destiny that haven't been walked through and mantles that have been laid down or passed over so you can take them and take your place and nations changed and your influence taken back."
"For as the waters fill the sea, the earth will be filled with an awareness of the glory of the LORD." – Habukkuk 2:14
A LAND OF DESTINY DOORS NOT ENTERED AND LAID DOWN OR "PASSED BY MANTLES"
The Lord showed me a land of unopened doors of destiny and laid down or "passed by mantles" of the people of God. From this point in time and going back generations.
I saw Jesus walking through this land looking at these doors that hadn't been walked through and laid down/passed by mantles. I could feel the weight of His heart, the yearning of His heart that He wants us as His people to take up ALL He has for us!
Destiny doors and these laid down/passed by mantles from generations and generations past were about to be "added" to God's people in this season. I could feel His heart so strongly that we as God's people right now would move in the power of His Spirit and a move of God upon the earth like nothing that has ever been seen before if we throw ourselves completely upon Him with our yes and go deeper into contending for nations, we would see Him lead us to pick up these mantles laid down/not picked up and walk through destiny doors that hadn't been entered. This would  see the greatest accelerated move of His Spirit across the earth and a domino effect of the unlocking of nations released. This release bringing momentum to them again to move back towards their God given destiny. Not just one nation, but all nations! That the wheels of nations would start turning back to Him and into their God given destiny rather than be stuck and pulled in the opposite direction.
 NEW STRATEGIES OF INTERCESSION OVER THE NATIONS
I had a vision where I saw Jesus inviting intercessors into a "new room" in the bridal chamber. It was in the place of intimacy that the Lord was inviting them into a new room and this room was full of new strategies of intercession and prophetic assignments and acts over the nations.
I saw Jesus unravelling scrolls and revealing these strategies. I saw the strategies had roots that were deep in the Word of God, inline with Scripture but completely different to anything they had seen before. These strategies were carrying a higher level of clarity and sight for nations. They were completely new and many looked at these strategies and spoke "This has never been done before".
These strategies of intercession, prophetic acts and assignments over nations when acted upon following the Spirit of God, was releasing double portion breakthroughs into the heart of nations. These strategies required deep connection with the heart of the Father and deeper trust in His leading, these strategies and assignments themselves would test the hearts of the intercessors to trust His voice rather than "let's just do what has always been done."
There was such purity in these strategies. So solidly based in the Word yet so fresh and new. These strategies included the Lord releasing specific insight into what the enemy was doing and planning in the nation, to different areas to target and pray which may seem completely opposite to what the natural mind says to pray. Strategic assignments of prayer and ministry done in new ways but when moved on in obedience were going to the "UNSEEN HEART OF THE MATTER". The Lord is targeting "undercover" issues that are not yet seen in the natural. He is targeting them now through these new strategies so they will be foiled and a prevention of some significant attacks and unrest in nations.
Intercessors, you are being called deeper than you have ever been right now for the nations. You must follow His leading and partner with Him! For not only is the greatest move of His Spirit upon you but upon nations.
THERE IS A "TIPPING POINT", "DEFINING MOMENT" AMONG THE NATIONS RIGHT NOW
I felt the Lord saying in the Spirit right now, there is a tipping point and defining moment among the nations. That we as God's people need to declare the opposite to "lockdown" and that being "UNLOCK".
We are really being called to take our place and pray like never before. To follow the strategy of heaven, to follow His heart and leading even if it is completely out of the box to what we have ever seen. We are not only birthing in our individual lives but a birthing to affect the nations. Your baptism in the fire of His love in this season is not just for you but for the sake of the nations. You have a part to play! Everywhere you go, release His love! Everywhere you go, ask the Spirit of God what He is doing and partner with Him! Everywhere you go, love well! Everywhere you go, PRAY and release the Kingdom. The light and Glory of God is going to be seen brighter than ever and the nations unlocked by love, their destiny and identity awakened as the people of God arise! As WE take our place!
The destiny of nations hangs in the balance! Let's lock arms and continue to move forward in love and prayer and push back the darkness to see the goodness of God explode all across the earth and the enemy turned on his head!
The army of the Warriors of love are now arising as they follow the One who has fire in His eyes and His heart is full of redemption and restoration. The army who is arising from the place of living FROM victory and releasing it upon the earth!
Don't forget the end of the story… WE WIN!!!
By Lana Vawser,  https://lanavawser.com/subscription/
https://lanavawser.com
http://sfhouseofprayer.org/wp-content/uploads/2013/04/san-francisco-house-of-prayer-for-all-nations-logo.png
0
0
V
http://sfhouseofprayer.org/wp-content/uploads/2013/04/san-francisco-house-of-prayer-for-all-nations-logo.png
V
2016-07-19 03:48:42
2018-02-20 18:40:04
July 2016 SF Events