*FREE CLASS FOR DISASTER RESPONDERS this Tues Evening! 3/28  San Jose
Psychological First Aid for Disaster Responders this Tuesday, March 28th at 5:30 PM to 9:30 PM at 720 Empey Way, San Jose. The Red Cross is partnering with the Santa Clara County Medical Reserve Corps (MVDR) to provide this training opportunity. The purpose of this course is to prepare workers to provide basic care, comfort and support while helping people recover from disaster related stress or traumatic events.
To attend this four-hour course, please email Program Manager Michael Cabano at michael.cabano@ems.sccgov.org of the Santa Clara County EMS Agency. Register asap to secure a spot as class capacity is limited.
Psychological First Aid
Tuesday, March 28, 2017
5:30 PM-9:30 PM
CCS Conference Room
700 Empey Way, San Jose
---

THE SOUND WORSHIP SCHOOL  April 1-2  Revive SF
Jose Diaz & Chris Burns host The Sound Worship School on Saturday 10am to noon and 6pm to 8pm and Sunday 10am to noon. At 380 21st Ave, San Francisco.
---

*YWAM SF COMMUNITY NIGHT with Mark Scandrette  June 2  SF
Join authors Mark and Lisa Scandrette for this practical session based on their latest book, Belonging and Becoming: Creating A Thriving Family Culture. Together we will explore tools and practices that can help your family thrive. FREE event, Friday, June 2nd, at YWAM 357 Ellis street, San Francisco. Doors open at 6:30pm, program begins at 7:00pm. YWAM SF is 3 blocks from Powell street BART Station. To RSVP & more info: https://www.facebook.com/events/1129093137237006/ or https://www.ywamsanfrancisco.org/events/2017/2/23/belonging-and-becoming-community-night 
---
*HAMILTON FILMALTER at SFHOP tonight! 3/24  SF
Back from Germany with AMAZING REFUGEE SALVATION TESTIMONIES + MUSLIM SALVATIONS & Coming Protestant Reformation's 500th Anniversary. At 7pm located at the Sunset Bible Church on the corner of 1690 21st Avenue & Moraga. Join the San Francisco House of Prayer for All Nations this week (free parking at Chase Bank on 19th Ave & Noriega).
---
*Housing Needs for Flood Disaster Victims ~ Do you have an available room for rent?
There is an acute shortage of housing. If you can help house Flood Victims or bring prepared food to the shelter, call Call 408 717-0614. SJ City says, "Volunteers continue to have a vital role in helping the flood-impacted areas and residents recover. Volunteer shifts are available morning and afternoons, weekends and weekdays. Opportunities include debris removal, general cleanup, park cleanups, on-the-spot interpreting in Vietnamese and Spanish, serving meals at the Seven Trees Shelter, and more. Details on opportunities and online registration to volunteer: helpindisaster.com/sanjose/, https://www.sanjoseca.gov/stormupdate
---

THE ROCK ~ Hip Hop, Worship, Word  March 25  Fremont
At 6pm at cHOP at 200 Hammond Ave. Free. http://convergencehop.org/
---

GLORY NIGHT  March 24-25  San Jose & Fremont
Jared Balke and a team from Bethel Redding will be in the Bay Area for these nights of worship, healing, testimonies, and impartation. Glory to God and our Lord Jesus Christ! Friday at 7-9pm at BTW, 2350 Paragon Drive, San Jose and Saturday at 6-8pm (Fremont) at Voice of Triumph Church, 43138 Christy St Suite 114, Fremont. On Saturday afternoon there will be a street outreach with the Bethel team, email us for more details. greg@revivalvalley.com or www.RevivalValley.com
---


*THE STIRRING this Sunday 3/26 Campbell
Now twice a month! We pursue, and make space for, the Holy Spirit to stir us up: to love, to good deeds, and to the full use of our gifts and talents. — Come for: Worship, Prayer, Freedom, Impartation, & Healing! At 62 South San Tomas Aquino Rd, Campbell.
---

WOW! Stellar Line of Speakers! You don't want to miss this!
The POWERFUL & FREE Conference  March 29 to April 1   San Jose
With Georgian & Winnie Banov, Heidi Baker, Lance Wallnau, Danny Silk, Dr. Caroline Leaf and Bill Vanderbush. Extravagant worship with United Pursuit, Derek Johnson, Melissa How and Jesus Culture Worship, Amanda Cook, Jeremy Riddle and Steffany Gretzinger. March 29 to April 1 in San Jose at Jubilee Christian Center. A Global Celebration Conference at 105 Nortech Pkwy, SJ. $59 (or at the door $69). 717-395-9710, ext 4.


MORE ABOUT DR CAROLINE LEAF: Since 1985, Dr. Caroline Leaf, a Communication Pathologist and Audiologist, has been a featured guest of Joyce Meyer, James Robison, Marilyn Hickey, Sid Roth and TBN. She has her own show on TBN called "Switch on Your Brain". Her passion is to help people see the link between science and scripture as a tangible way of controlling their thoughts and emotions.
Don't miss this powerful conference! Register $59: www.globalcelebration.com, http://drleaf.com/, https://lancewallnau.com/, http://lovingonpurpose.com/
---


NATIONAL DAY OF PRAYER ~ MAY 4TH ~ always the 1st Thursday of May ~ just 7 wks away!
Now is the time to make plans for a NDP Event in your city. Also, the steps of City Hall are a great place to hold a prayer meeting for NDP. To learn more or to sign up to coordinate an event go to: http://www.nationaldayofprayer.org/
Call 408-717-0614 if you want personal training/guidance in planning a National Day of Prayer event. We can provide you with virtually everything you need to know! (Sue Landry, NDP Regional Coordinator)  
THE NATIONAL DAY OF PRAYER ~ May 4th ~ Ann Graham Lotz is the chairman of the annual observance held on the first Thursday of May. NDP invites people of all faiths to pray for the nation. It was created in 1952 by a joint resolution of the United States Congress, & signed into law by President Harry S. Truman. Our Task Force's purpose is to encourage participation on the National Day of Prayer and to communicate with every individual the need for personal repentance and prayer and to mobilize the Christian community to intercede for America's leaders and its families. The Task Force represents a Judeo-Christian expression of the national observance, based on our understanding that this country was birthed in prayer and in reverence for the God of the Bible. http://www.nationaldayofprayer.org/
---

BEAUTIFUL DAY  March 29- April 2  Bay Area
Beautiful Day is a network of churches working in collaboration with businesses, schools and more to unleash compassion into the bay area. Since its inception in 2004, Beautiful Day has sought to invest in communities with simple, direct and unyielding kindness. Each project is an act of no-strings-attached service for those who are otherwise unable to help themselves. Our goal is to aggressively spread compassion, to discard apathy in favor of activity and light fires of good will in the neighborhoods we work and live in.
THE AFTER PARTY Join us after Beautiful Day to celebrate all God has done, share stories, and enjoy a meal together. April 2nd, 5:30-7 pm Saratoga Worship Center. From Unleashed Network: http://beautifulday.org/
---

GENESIS UPPER ROOM hosts Steve Foss of Zadok International Church  March 23-25  San Jose
Thursday at 7 pm; Friday at 7 pm and Saturday at 10 am. He will be releasing a fresh fire of the Holy Spirit as he ministers the word of God with a demonstration of power during these three days. We anticipate a great release of divine power. Join with Prophet Michael Galleta and Genesis Upper Room at 20 great Oaks Blvd, Suite 236, SJ. They meet every Friday at 7pm as well.
---

*THE GLORY OF THE LORD Women's Conference  March 31 to April 2   Pyramid Lake Reservation, (Nixon, Nevada)
'The Glory of the Lord is Risen Upon Me' ~ A weekend of restoration, healing and new beginnings. Healing Prayer tent available. Contact/Coordinator is Pastor Tina Aviles of the Native American Church in Sacramento, 916-208-5368.
---

TEENS (& Anyone) Andrew Hill High School Celebration of Faith   April 7  San Jose
Christian club on campus hosts Friday 6:30pm at 3200 Senter Rd.
---
ARISE MY DAUGHTERS WOMEN'S CONFERENCE (Men welcome too)  April 8  Pleasanton
At The Marriott starting 9:30 am to 5:30 pm, Saturday hosted by Lonnie Ellis of damascus Road Ministries International. Lunch & Registration $60. Hotel discount by March 17 is $119. More info: http://www.drmi.org/conference
---

*JOANN MCFATTER ~ Healing Oils of the Bible (afternoon) & Worship Event (evening)  April 8  Dublin
Worship Leader Extaordinaire will be teaching on Essential Oils from 2pm to 4pm.
WORSHIP WITH JOANN MCFATTER  
7pm at 6500 Dublin Blvd, #D at the Good News Family Fellowship. RSVP to Janie Seto at 408 844-4341 or cherishedoils@icloud.com.
---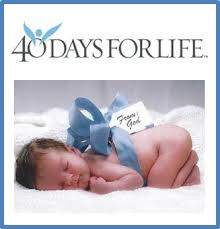 *40 DAYS FOR LIFE  ~  Now til April 9th
A focused round-the-clock prayer vigil held outside an abortion facility or public place in your city. Join a Campaign: https://40daysforlife.com/
---


TRUMPET CALL WEST COAST with Fred & Sue Rowe  May 11-13  Bakersfield
Rise & Build ~ The Summit ~ You are invited to join a cross-regional/generational gathering to encounter God and engage with one another across the Western Coast of the USA. As we face the changes and challenges of the times, this is an opportunity to join in dynamic corporate prayer, and prophetic impartation to strengthen & build bridges across the West Coast. Come and bring a friend!
Special Guests: LILA TERHUNE: Lila spent years leading intercession for the Brownsville Revival. She will bring seasoned insights on revival and open wells for transformational "Throne Room" intercession. PASTOR JOSEPH ROUNTREE & Upper Room Young Adults: "Upper Room" is a dynamic Young Adult ministry that will "reset" our dials on evangelism, & discipleship that is changing lives and impacting cities and nations.
Registration: $50/adult (covers meals). Held at Canyon Hills Church, 7001 Auburn, Bakersfield.
Thursday, May 11th at 7 pm, (doors open 5 pm); Friday, May 12th at 9 am to 9:30 pm; Saturday, May 13th at 9 am to noon.
Recommended hotels: Double Tree by Hilton $76/night (*recommended), Clarion Hotel $88/night, Wood Spring Suites $60/night, Best Western Plus Hill House $99/night (price as of 3/1).
On Behalf of Coordinating Team, Doctors Fred & Sue Rowe, Founders of the USA and Global Watch. Transform World Celebration Challenge facilitators, "Trumpet Call to Nations". http://www.theusawatch.com, http://www.theglobalwatch.com,  info@theusawatch.com.
---

THE PASSION Prophetic Conference  April 13-15  Santa Maria (Central Coast)
With Heidi Baker, Wesley & Stacey Campbell, Will Hart and worship with Julie Meyer! Join us in Santa Maria, California as Eyes & Wings Prophetic Conference calls for all who are hungry and passionate for the name of Jesus to a time of worship and praise. On this Resurrection weekend – come encounter the Life Himself! You will have the opportunity to hear the word, receive an impartation and be brought to the feet of Jesus this Easter season. Host: The Healing Rooms Apostolic Center at Church For Life, 3130 Skyway Dr, #501, Santa Maria. $39 suggested donation. Proceeds go to Be A Hero & Iris Global. http://eyesandwingsconferences.com/events/2017-08-resurrection-power-santamaria/
---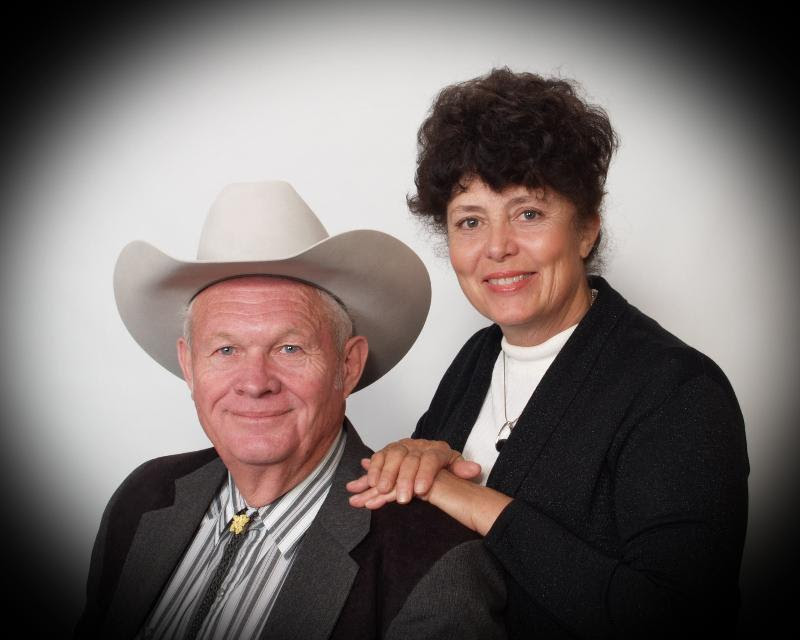 HENRY & GRACE FALANY (Available for guest speaking) April 30  SF
Author of God, Gold & Glory, Henry Falany and Grace join Evan Prosser and The Homeless Church of San Francisco Sunday 10am Outdoors on the Warf at Embarcadero and Brannon. http://homelesschurch.net/
*Book or contact Falanys at http://www.mariposarevivalcenter.org/.
---

NEW LAUNCH – EAST BAY HEALING CENTER! Dublin
Join the launch of a new regional Healing Center in the East SF Bay! Monthly Healing Training. TRAINING SESSIONS from 1pm to 3:30pm monthly:
~Susan Fochler – May 20
Susan leads the Heart Trek inner healing ministry at Blazing Fire, and desires to help people live whole(fully healed), fulfilled lives from the core of their being and to experience God's presence in increasingly intimate ways. http://blazingfire.org
~Dr. Susan Richards – April 22
Dr. Susan is a medical doctor and an ordained Christian minister with a heart for healing and a love for God and her fellow human beings. She taught in Stanford's Division of Family and Community Medicine. Dr. Richards currently does prayer and healing ministry at Stanford University. http://drsusanshealthyliving.com
~Joanne Moody – June 17
Joanne leads the ministry Agape Freedom Fighters which is designed to equip individuals, church and regional prayer teams with practical, theologically-grounded training in the ministry of Physical Healing, Inner Healing, Deliverance and Prophecy. http://agapefreedomfighters.org, info@ebhealing.org.
---
INTERNSHIP ~ MEDICAL SCHOOL OF HEALING 
MSH Internship with Dr Susan Richards. Register by the first of each month. Learn more at http://www.medschoolhealing.com/msh-internship/
---

*For Pastors and all Leaders~
TBC Large Group Gathering
Sat April 29
 Castro Valley
Save the date for Transforming the Bay with Christ at the 3 Crosses , Neighborhood Church at 20600 John Drive. 
http://www.tbc.city 
---
LOVE AFTER MARRIAGE  May 3-6  SF
Revive SF hosts this incredible ministry that will bring transformation to you as an individual and as a couple! $330 per couple. Contact Amber Winslow for info: amber@revivesf.com,  http://nothinghidden.com/events/love-after-marriage-3-5-day-san-francisco/
---

ANGELA GREENIG  May 3-5  Oakland
"A Victorious Beauty" Women's Conference. Rare, Intense, Excellent, Exquisite. Info to follow.
---
NIGHT OF RESTORATION ~ Oakland CityTeam  May 6  Pleasanton
A Celebration and Fundraiser. At 6m at Valley Bible Church, 7106 Johnson Dr, Pleasanton.
CityTeam Oakland ~ Men's Discipleship Recovery Program Graduation!  May 20th  Danville
You're invited at noon at Rolling Hills Church, 1565 Green Valley Rd, Danville.
---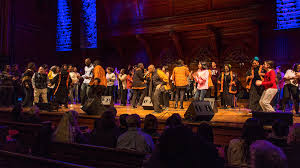 10th Annual Global Multicultural Concert  May 7  Walnut Creek
At 6pm at Saint Matthew Lutheran Church, 399 Wiget Lane. www.visionGIM.org
---
---

*Save the date…
HAIGHT ASHBURY STREET FAIR ~ Ministry Teams Needed! June 11 San Francisco
The 40th Anniversary of the Haight Street Fair – This is ground zero for the Hippi Movement of the 70's! "The Son of Man came to seek and to save what was lost." SF House of Prayer invites you to minister prophetic prayer, "Free Destiny Readings" and the Good News of eternal life in Jesus Christ at the Haight Street Fair in their pink ministry tents! From 10am to 6pm. Sign up with Michael Dowling of SFHOP, 415 279-4012, michaeldowling@sfhouseofprayer.org, http://sfhouseofprayer.org/ .
---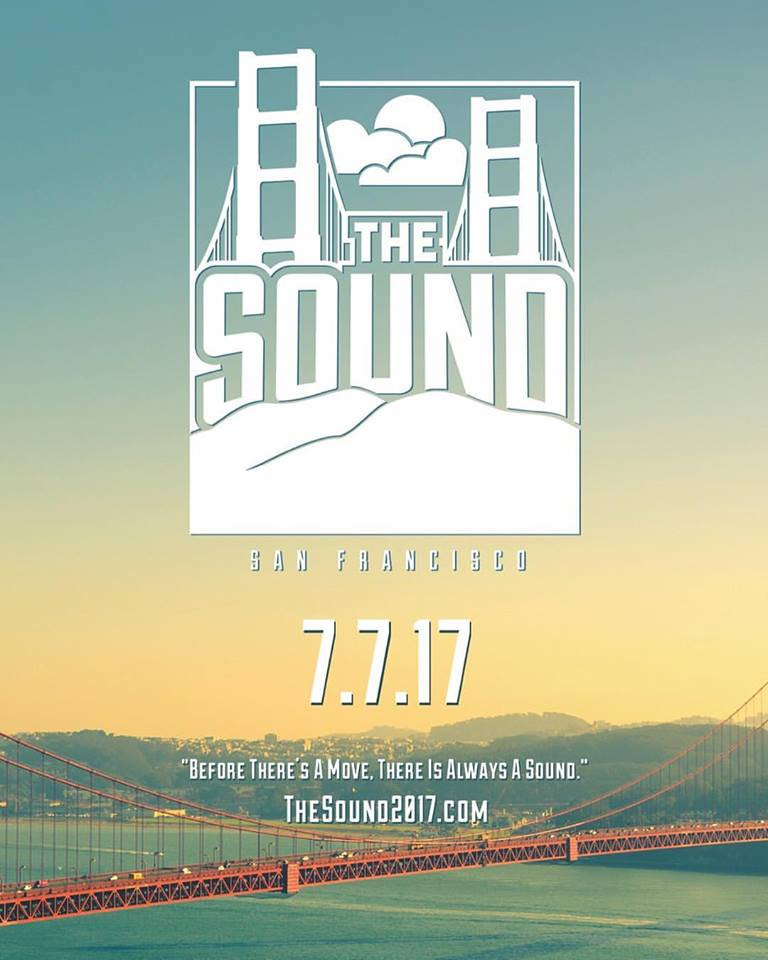 THE SOUND 2017 (Chris Burns & Many Others)  7-7-17  Golden Gate Park
"In the summer of 1967 a societal phenomenon took place in San Francisco called the Summer of Love. It was the flashpoint of a massive cultural shift in America and music was the vehicle that drove it.
In the summer of 2017 we are calling thousands to Hippie Hill in Golden Gate Park, San Francisco, for a nation-wide Jesus Festival. 50 years from the very place of the counter-cultural revolution in 1967, we will release the sound of worship and declare a new day for America. Jubilee, every 50 years, means the slaves are set free, all debt is canceled, and the land is healed.
We will host the presence of Jesus, preach the gospel of Jesus, and display the works of Jesus.
We will release the sound of jubilee and believe for a new Jesus People who usher in the greatest harvest and invasion of the presence of God in America than ever before. Our cry is like Isaiah's prayer, "Lord awake as in the days of old, as in the days of our fathers!" Join us, that the next 50 years in America would be the Lords." #thesound2017, https://thesound2017.com/
---

PRAYER CONFERENCE CALLS you can join!
NATIONAL STRATEGIC PRAYER CALL!  A 24-hour prayer call daily for the first 100 Days of President Trump. Join this powerful Prayer Conference call any time night and day! Dial 712-770-4340, then code 543 555# (*6 to mute/unmute).
PRAYER SURGE NOW! – Invitation to Saturday Morning Prayer Sessions
At 4:30 am to 8 am (Pacific Time). Call 712-432-0075, then access code 6149782# (*6 to mute)
www.nationalhighwayofprayer.net. Facilitator, Dai Sup Han ~ A National Prayer Conference Call. For details: http://prayersurgenow.blogspot.com/.
PRAY CALIFORNIA CONFERENCE CALL every Wednesday noon
Join Maryal Boumann on a POWERFUL prayer call for California every Wed at 12 noon. Dial 712-432-0075, then access code 503 7802#. www.praycalifornia.org
THE PERSECUTION WATCH 6PM every Tues, Thurs, Saturday.
Join Blaine Scogin in a nightly prayer call to pray for the Persecuted Believers around the world. At 6 pm (Pacific) each night dial 712 775-7035 then code 281207#.
AGLOW INTERNATIONAL weekly Monday prayer call 7pm (Pacific)
Join by dialing (712) 432-3066, then code 754058. "Blow the trumpet in the land…" Jeremiah 4:5. Aglow International has an Islam Mandate and an Israel Mandate to pray. Join, AS ONE, as a global voice of prayer on this timely call.
ARISE AND BUILD with Vicki Nohrden 5:15 am Thursdays
Every Thursday morning at 5:15 am join a PRAYER Conference Call with Vicki Nohrden. Dial 712-775-7031, access 379503809 #. Press *6 to mute until you are ready to pray.
INTERCESSORS FOR AMERICA
Weekly prayer for the nation; monthly first Friday Fast; connect with a prayer group, receive e-alerts focusing on critical national issues for prayer. https://www.getamericapraying.com/gap
NDP Watchmen of the Night – 2 hour nightly prayer call in affiliation with National Day of Prayer. Dial 712 432-0075, then code 496-1322# 7 nights a week from 7 to 9 PM (Pacific Time). Also, join Sue Landry each morning Monday thru Friday at 7:11am to 8am. Join for all or part of the time. http://www.nationaldayofprayer.org/
PRAYER SURGE NOW! – Prayer Conference Call every Sat at 4:30am to 8am with Dai Sup Han. Huge variety of guests each week. Call 1-712-432-0075, access code 6149782#. www.prayersurgenow.net
REPENTANCE AND RESTORATION PRAYER CALL – Daily nationwide prayer. Deep repentance and beautiful prayers are being lifted up in hopes of a release of the Spirit of God for a Great Awakening in America! Mon thru Sat from 8:30am to 9:00am. Sundays at 3:30pm to 4:00pm. Dial 712 432-1699 Access Code 338083#. Contact: Judy Garlow Wade: Prayer Coordinator: uohip@cox.net http://randrprayer.org/
---
NAOS House of Prayer Berkeley
Meets for prayer Monday thru Friday 7 to 9pm each evening. At 2239 Dwight Way, Berkeley. (Please knock if door is locked.) Info: http://naoshouseofprayer.org/, office@naoshop.org.   
SF HOP every Wed & Friday  San Francisco
San Francisco House of Prayer for All Nations meets Wednesdays at 9pm to 2am, and a Shabbat Watch of the Lord each Friday evening at 6 pm to Saturday 3 am. Located at the Sunset Bible Church on the corner of 1690 21st Avenue & Moraga. Join the San Francisco House of Prayer for All Nations this week (free parking at Chase Bank on 19th Ave & Noriega). http://sfhouseofprayer.org/
SF HOUSE OF PRAYER PRAY & GO every Tues night  San Francisco
Luke 4:18 Outreach Ministry. "Spiritually hungry people sit with us for a free 'Destiny Reading'. The Holy Spirit is always there to speak to hearts, heal, and deliver." Contact Michael for place & time. 415 374-4025. http://sfhouseofprayer.org/
SAN MATEO GLORY CLOUD HOUSE OF PRAYER  5pm Sundays
Call 650-483-3366 for directions.
SUNNYVALE HOUSE OF PRAYER 7:30 pm Tues Evenings
Call 408 732-5422 for directions.
EAST BAY PRAYER FURNACE 
Encounter God Service on Saturdays at 7pm. Prayer Room open 5 am to 10 am Monday thru Friday at Good News Fellowship, 6500 Dublin Blvd, Suite D, Dublin. http://www.eastbayprayerfurnace.org/#,
https://www.facebook.com/EBPrayerFurnace
CONVERGENCE HOUSE OF PRAYER Fremont
Open for Prayer 50 hours a week! Encounter God. Come join us as we declare the worth of Jesus in Fremont! Also, hosting cHOP Healing Rooms! At 200 Hammond Ave, Fremont, 510 656-2335. www.ichop.org
KEY 22 INTERCESSION FOR SONOMA COUNTY & Nor CAL (formerly Sonoma County House of Prayer)
Now open every Wednesday 7 – 9pm and every Friday from 7pm to 10 pm and 3 to 7am Saturday, Santa Rosa. Check web for location. 707 344-7682. www.sonomacountyhop.com
---
AGLOW INTERNATIONAL Bay Area Meetings
Pot of Gold San Jose Aglow:
Contact: Mary Lou 408-281-3036 ~ 3rd Monday, Speaker Meeting 10:00 AM at Denny's Restaurant, 1140 Hillsdale Ave, San Jose. Also 2nd Thursday, Prayer & Soaking. Please call for info.
San Rafael Community Lighthouse:
Contact: Ann 415-456-4782 ~ 2nd Saturday, 10 AM. At Victory Christian Center, at Harbor Center, 555 Francisco Blvd, Suite 15, San Rafael.
Salinas Aglow:
Contact: Carol 831-756-7070 ~ 3rd Thursday, Speaker Meeting 6:30 PMBagel Corner818 Park Row Place, Salinas
San Jose Evening Spanish Couple Lighthouse:
Contact: Ricardo & Margarita 408-622-1318 ~ 4th Saturday, 6:00 PM. At Denny's Restaurant1140 Hillsdale Ave, San Jose.
Central San Jose Prayer:
Contact: Julia 408-506-1466 ~ 2nd Saturday, 10:00 AM. Please call for info.
East San Jose Morning:
Contact: Maria 408-401-5515Every Monday, 9:00 AM. Please call for info.
Gilroy Spanish Neighborhood Prayer & Outreach Lighthouse:
Contact: Carmen 408-607-6810 ~ 1st & 3rd Saturday, 11:00 AM. Please call for info.
San Jose Workplace Diamonds Lighthouse:
Contact: Julia 408-506-1466 ~ Every Thursday, 12:00151 W. Mission Re-EntrySan Jose.
Mountain View Community:
Contact: Stephanie 650-930-6843 ~ 2nd Friday, 9:45 AM. First Presbyterian Church 1667 Miramonte Ave.Mountain View
Fremont Community:
Contact: Lorraine 510-797-8250 ~ 2nd Tuesday, 10:00 AM. Hope Lighthouse36883 Niles Blvd. Fremont.
San Jose Spanish Aglow:
Contact: Rachel 408-370-8425. Please call for info.
Monterey Aglow Lighthouse:
Contact: Cathryn 831-394-4192 ~ Sundays, 1:00 PM. Worship/, Soaking & Intercession
Santa Cruz Prison/Jail Ministry:
Contact: Lynn 479-1881. Please call for info.
San Jose Elmood Jail Ministry and Prayer Meeting for Families of the Incarcerated:
Contact: Rachel 408-370-8425 ~ 4th Thursday, 7:00 PM. Cathedral of Faith Church, San Jose.
---

BAY AREA HEALING ROOMS http://healingrooms.com/
~ San Francisco Healing Rooms
Meets 2nd and 4th Saturday from 9am to 12 noon at 1690 21st Ave, SF. www.healingrooms.com/us1832
~ cHOP Healing Rooms (Convergence House of Prayer) Fremont
Now open! on the 1st Sunday and 3rd Friday of each month from 4 to 6pm. No appt required. Register from 3:45pm to 5:30pm. At 200 Hammond Ave, Fremont. www.ichop.org. Questions: email healingrooms@icHOP.org
~ Silicon Valley Healing Rooms
New times TBA  siliconvalleyhealingrooms.com.
~ The Healing Rooms of Santa Cruz County are open the 1st Saturday monthly, from 12 to 2 pm, at Mid-County Senior Center, 829 Bay Ave, Capitola.
The HOP Intercessor Team of Santa Cruz County meets weekly in Aptos from 6:30 to 8:30 pm. Contact for location: 831-531-8377. Info: http://www.healingroomsscc. org/
~ Healing Room of Vallejo
Northbay Foursquare Church, 330 Avian Dr, Vallejo. First and Last Sat of each month at 10am to noon. 707 554-8282.
~ Milpitas Healing Rooms
3435 Birchwood Lane (Milpitas Christian School), San Jose, 1st and 3rd Sundays, 2pm to 4 pm, https://sites.google.com/site/milpitashealingrooms/
~ Redwood City Healing Rooms
At Tapestry Church, 1305 Middlefield Rd, Redwood City, on the 2nd and 4th Saturdays at 10am to noon. Call 650 861-2581.
~ Hayward Healing Rooms
At Community of Grace, 380 Elmhurst St, Hayward on the 1st Monday & 3rd Thursday at 7pm to 9pm. Call 510 783-8062 x 34. No appt necessary. Last person must be checked-in by 8:30pm. Come & meet the Great Physician! 380 Elmhurst St., Hayward. Pastors & Directors Theresa Evangelista & Debora Spotted Eagle, 510-783-8062 ext 34, nativeindianpeace@yahoo.com.
~ InSpirit Praise & Prayer Healing Room meets the 2nd Saturday monthly from 10am to 12 noon at 858 University Ave, Los Altos. (Sign in at the sanctuary of the Union Church.) A member of IAHR — The International Association of Healing Rooms. InSpiritPrayer@yahoo.com
~ Healing Rooms of Vacaville 707 344-7725.
~ Healing Rooms of Napa
The Healing Rooms of Napa Valley is reaching out to the community. Questions, or to schedule appt, or to submit prayer requests email healingrooms@napaarise.com, www.NapaArise.com.
~ Delta Healing Rooms
Of East Contra Costa County on Thurs nights, 6pm to 7:30pm, and First Saturday each month at 10am to noon. www.oaktreeministries.net
~ Healing Rooms of Modesto
Every 2nd and 4th Friday
http://sfhouseofprayer.org/wp-content/uploads/2013/04/san-francisco-house-of-prayer-for-all-nations-logo.png
0
0
V
http://sfhouseofprayer.org/wp-content/uploads/2013/04/san-francisco-house-of-prayer-for-all-nations-logo.png
V
2017-03-28 00:59:40
2018-02-20 18:40:07
SF March 2017 Events